Pictures of the gorgeous Bryce Canyon Utah are here. Why you should visit take your kids too. If you love to visit National Parks this is one you shouldn't miss. Where to stay near Bryce Canyon for families and what to do once you're inside the park from a family who travels often.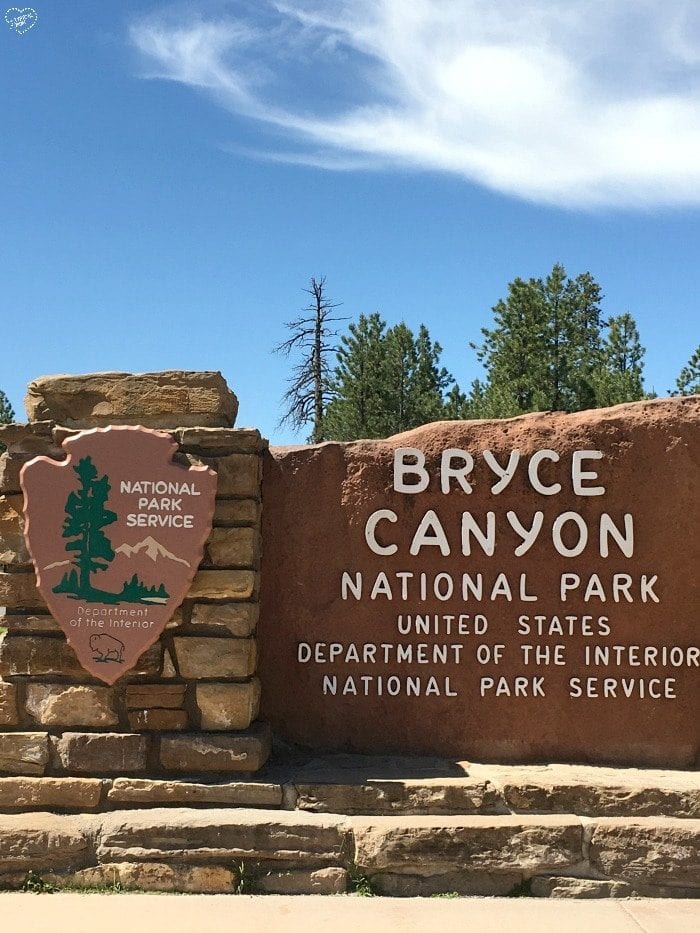 We went on a week long road trip this summer and visited both Zion National Park and Bryce Canyon Utah! We love traveling as a family and exploring new places. Just one resource from our road trip blog on The Typical Mom blog. (originally published 8/16)
Bryce Canyon National Park Photos
We take our 3 kids on a road trip each and every summer and love going somewhere new, yet others are so great we have gone time and time again.
If you've never taken your kids on a long road trip and/or visited a National Park I would highly recommend it. It creates great memories and shows them just how beautiful the outdoors is, let us show you just how beautiful it is there.
We stayed just outside Zion National Park in a very family friendly resort called Zion Ponderosa Resort, close to all 3 National Parks (Grand Canyon included, but roads were closed that week due to fires).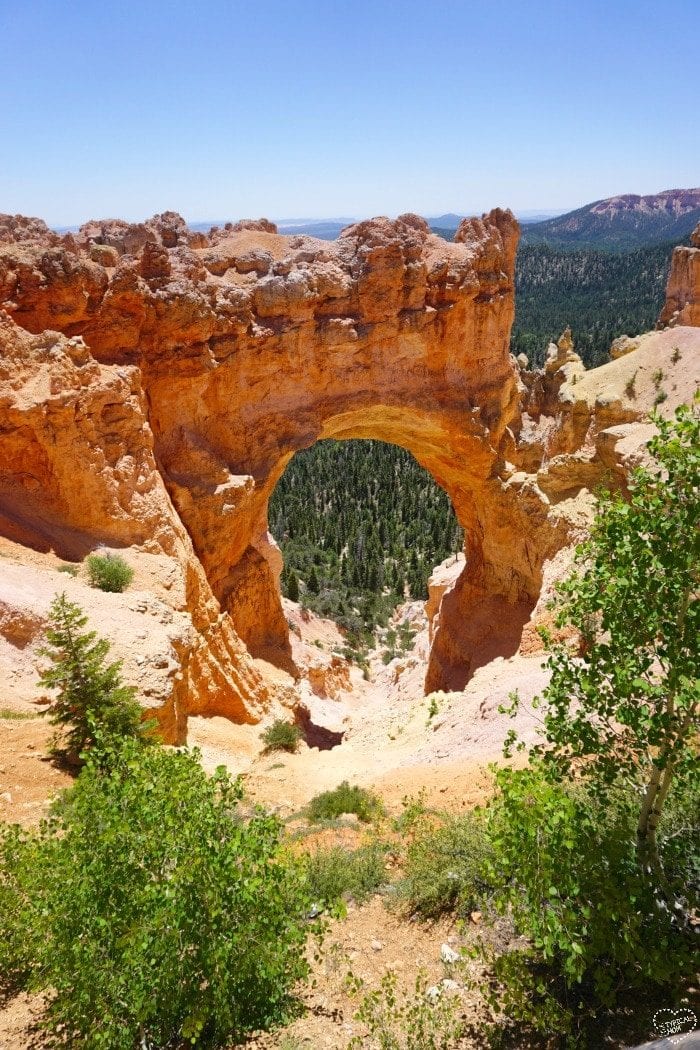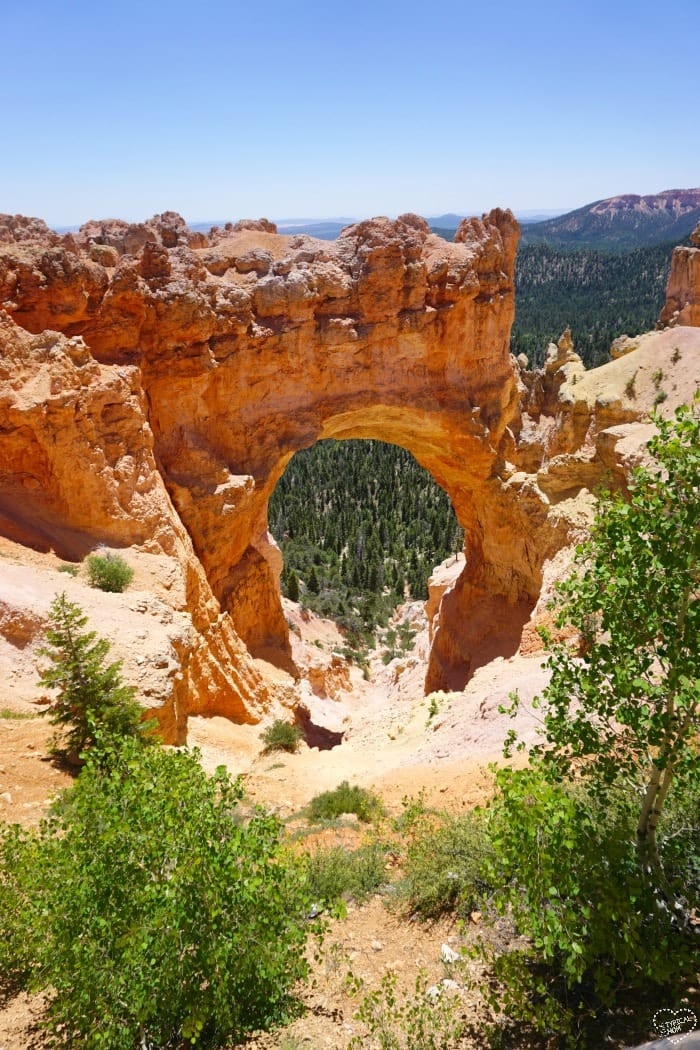 What is the best time to visit Bryce Canyon
There will be the most people there during the summertime of course when kids are out of school. We personally prefer to go when it is less crowded at the beginning of June or end of August. July and beginning of Aug are a lot hotter than others. If you need a place to stay plan WAY ahead for a spot during these times.
Bryce Canyon Utah
One day we headed to Bryce Canyon Utah to look around as my kids and husband had never been. My last visit was when I was in college (let's just say at least 20 years ago…eeeeek). It was just as beautiful as I had remembered.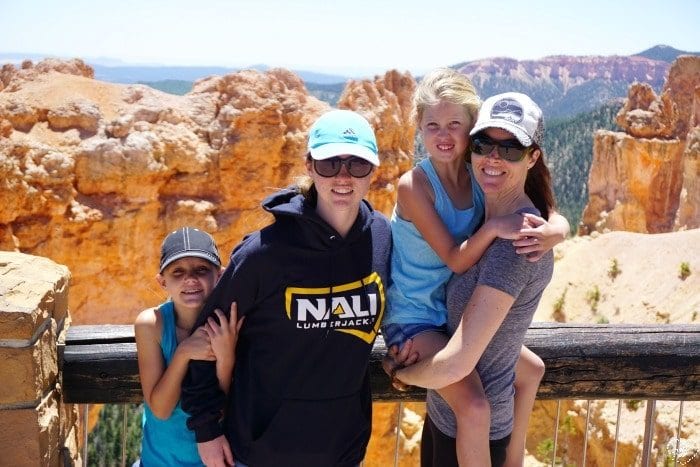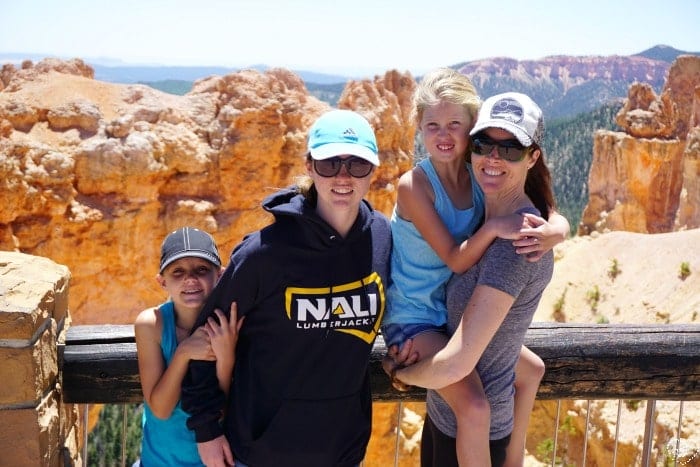 Of course I think the pictures there are 4x more beautiful because my husband and 3 daughters are in them now. 😉
Even the girls had lots of "Wow" coming out of their mouths as you can't even describe how beautiful it is until you see it with your own eyes.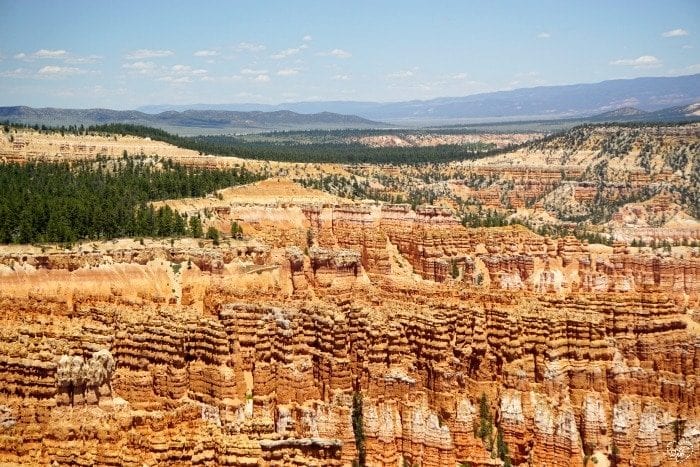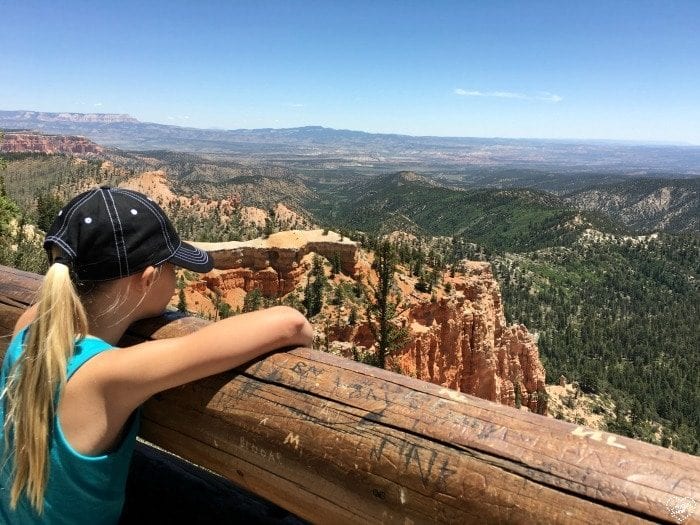 See….even at 9 she loved it. We visited the Grand Canyon 4 years earlier on a previous road trip.
They had an idea what they might see but of course each National Park has it's own wonder and things to see and do. We are pretty content site seeing and hiking a bit so we just stopped at a few of the spots that we wanted too.
Had pizza at a restaurant within the park too which was really cute and reasonably priced!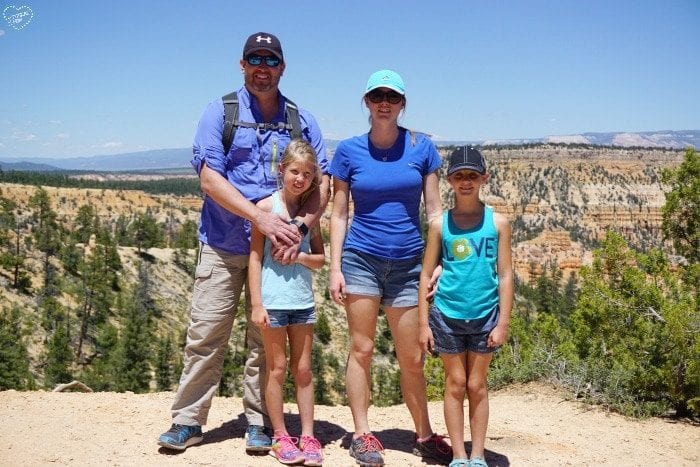 If you've never been to Bryce Canyon Utah before I'd recommend it as well as the other two nearby.
If you're looking for a family friendly place to stay that is reasonable, includes breakfast and centrally located to the 3 National Parks I mentioned I'd highly recommend Zion Ponderosa.
Also, if you have a 4th grader, or child about to enter that grade, you can get a FREE National Parks passwhich will save you $25 per National Park, entrance fee.
Want to see a few of my favorite things that I am totally obsessed with?? Take a peek and see how many you might already have…twinsies!
Looking for more easy family recipes and tips? LIKE The Typical Mom Facebook page?
Then sign up for my free newsletter, and follow me on Pinterest! 😉
***** If you LOVED this recipe give it 5 Stars below and let everyone know what you thought about it. 😉