This is how to make road trip busy bags to keep your kids busy on your long trip. We also have many family road trip games and ideas to make your family vacation the best possible. From toddlers to teenagers these ideas will keep them smiling and help you keep your sanity.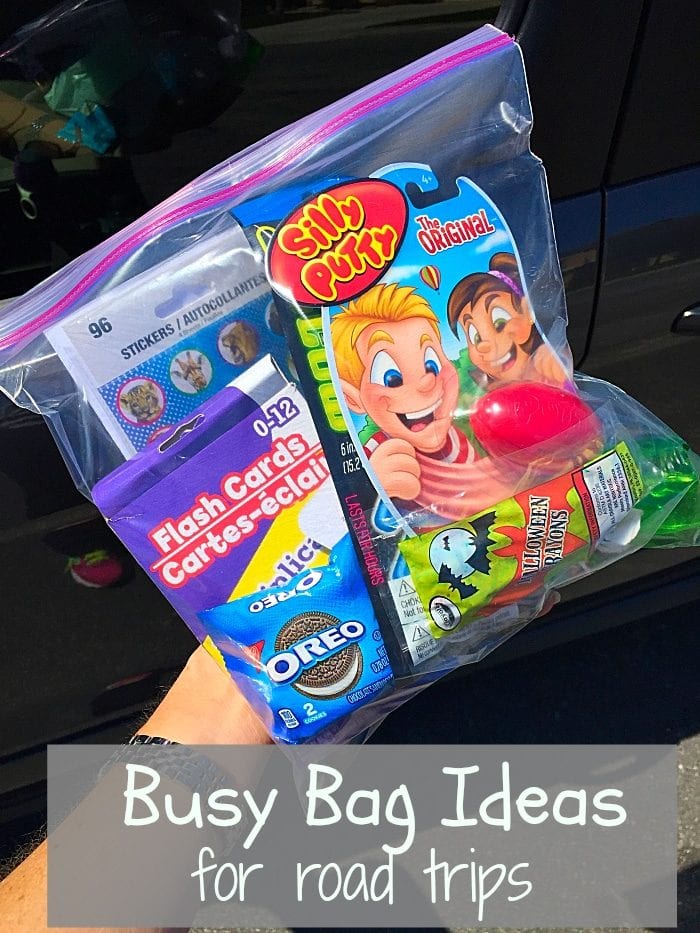 We love going on family road trips! We have done many over the years with our three girls, and am always ready for our next adventure. There are many important things to keep in mind and take along with you on your trips, but one thing is for sure…..you need a few road trip busy bags to keep you and the kids happy and occupied during the many hours you're traveling in your car. One of many resources you'll enjoy on our road trip blog. (originally published 6/15) Special thanks goes out to Oreo for sponsoring this post so we could share our tips with you. 😉
Here are some road trip busy bag idea we've used to keep our kids occupied in the car that put a smile on their faces (and keep us from hearing "are we there yet" too often).
Each Summer, and an occasionally during Spring Break, we pack our car full of comforts from home and head out on a long road trip. We like to keep our day driving to about 8 hours each way, and have been on so many that we have learned the best ways to keep our kids busy on those long trips.
Any activity, game, or treat is helpful…..and a variety of them is better yet! Of course you need to make sure to bring one for each child, so to begin with you will want to find a few containers like these!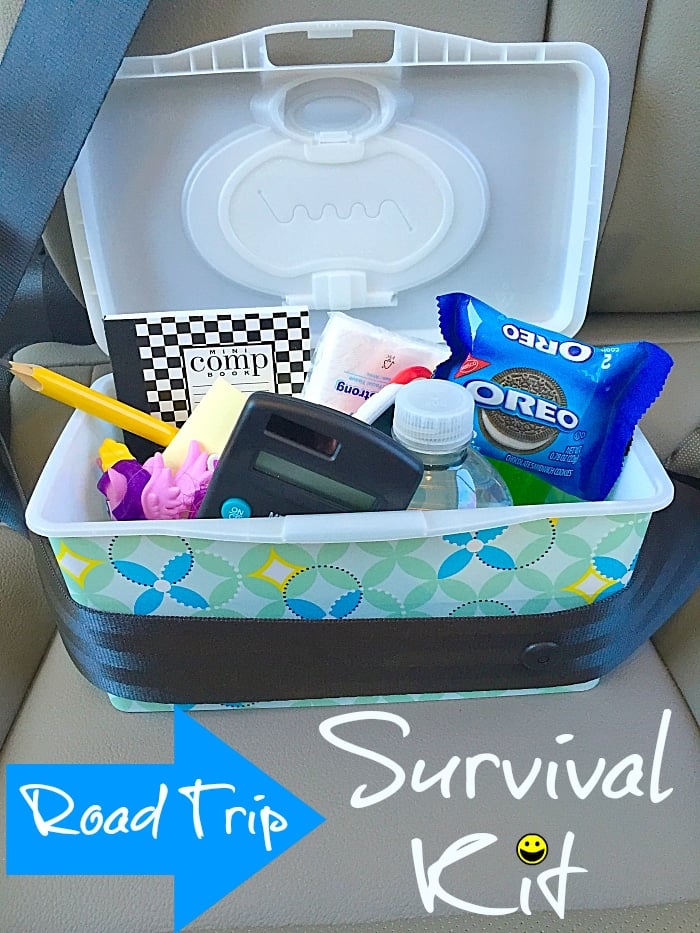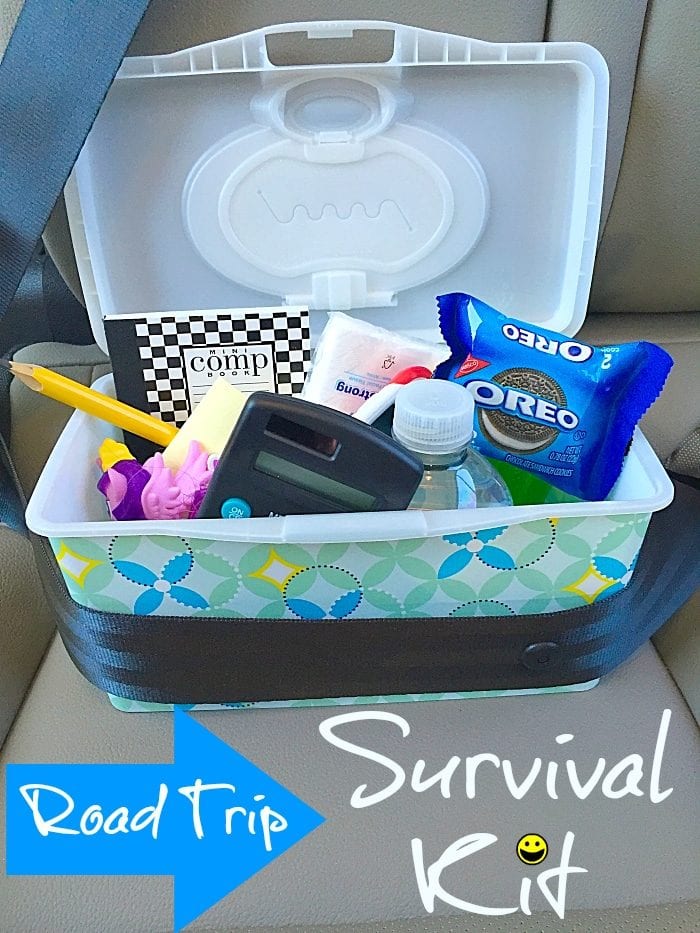 Sometimes I fill an empty wipe container like you see here, and other times I fill gallon storage bags…..it just depends what I have on hand. Because I'm frugal I would always suggest using what you already have at home before heading to the store for additional items to pack the busy bags for your kids, but with the room you have left I would make sure you have some of the following things to keep them happy along the way.Here are some fun and inexpensive things to put in your road trip busy bags.
I start by finding little items around the house that they haven't played with in a while, pick up a few items at the local dollar or grocery store, and then head to the grocery store last to grab food for the trip and a few treats too to pack into their road trip busy bags.
If you want to include a lot of things then have them use their school backpack or you can grab a new "cool" bag to put everything in as an extra treat!
Take a peek at our must have road trip items and then pack away!

** Tip – don't let them see what's inside their busy bag until the morning of the trip! It will keep them busy and happy longer if they are all surprises to keep them busy.
Here are a bunch of road trip busy bags items that have worked well for us on long trips
A treat, my kids love Oreos (these small packs are the perfect size to satisfy a sweet tooth, lollipops are great too since they last a while)
Small notebook
Pencil – colored pencils – pens if they are older
 Small toys – cars, army men, or ponies (depending on what they like)
 Stickers
Word search – crossword puzzles (depending on their age)
Glow sticks and bracelets
Handheld Etch a Sketch
Calculator (believe me it keeps them busy even if they're little)
Sticky note pad (they'll think it's "super cool")
Flash cards
iTouch or small gaming system – this one has 560 games built in
Book
Ear buds or fun headphones
Free printable road trip I spy game
Kids atlas is great if you're traveling a long distance, they can find where you are and where you're going
iPads with a set of kids headphones (better than ear buds for little ones)

Download movies before you leave for them to watch
Download their favorite music so they can listen on the road
Use your phone as a hotspot so they can access the internet or get a mifi unit from your cell provider so you can get internet on the road
Here are 100+ road trip games for kids too that don't cost a thing and you can keep on hand to play a game in the car…there are so many beyond i spy now!!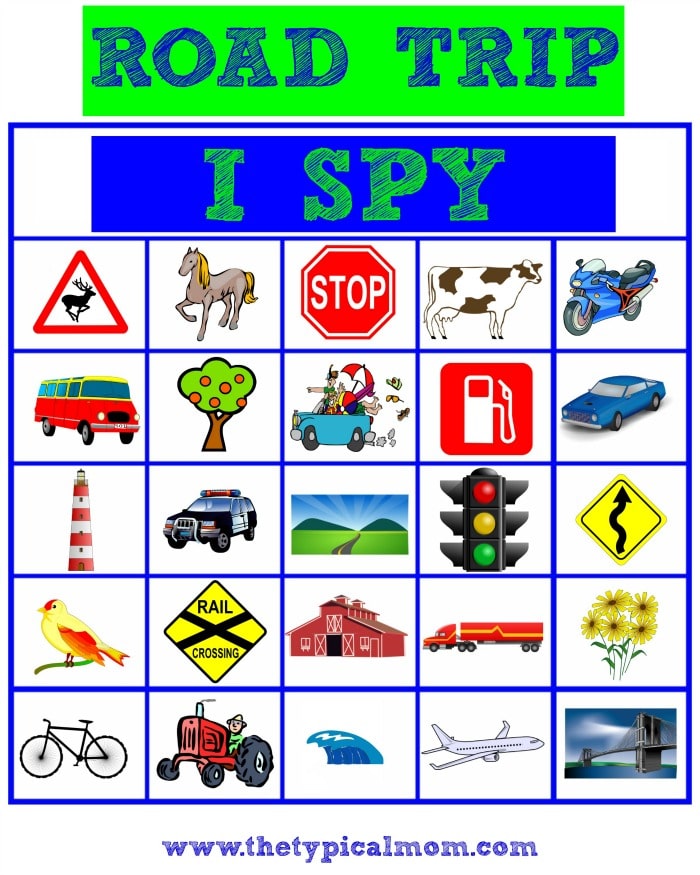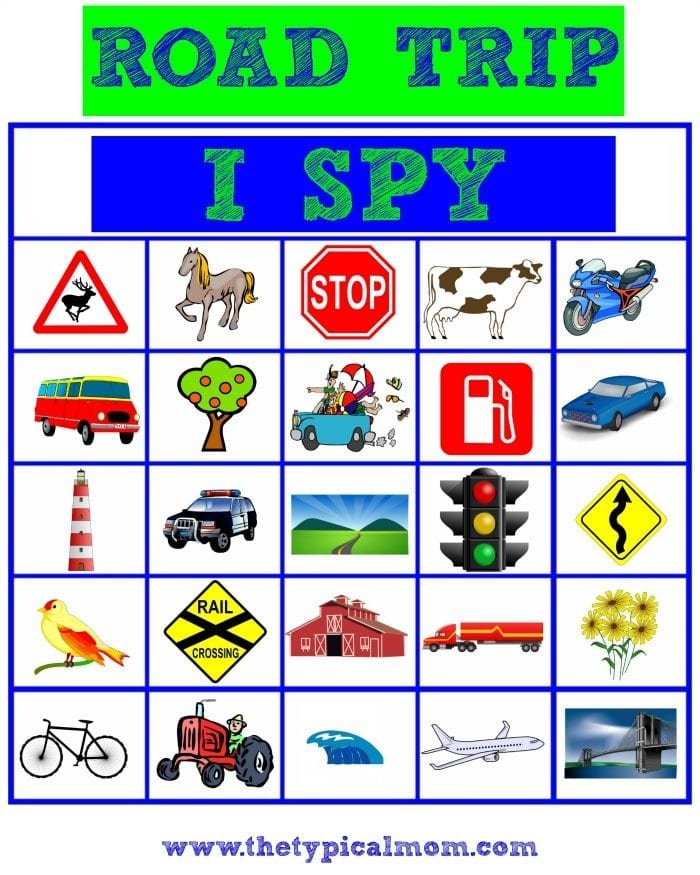 I have also created multiple containers or filled gallon ziploc bags for each child if it is a really long trip. Every 2-3 hours we are in the car they have a busy bag for that timeframe. Since I have 3 children, I figure out how long we will be traveling, the route we will take, and when we will stop for a potty/busy bag break…..and I start packing.
When we stop for gas/a bathroom break I rotate the bags for a new set if they are getting antsy and that helps! Make sure when you stop to have them get out and walk around. Even if they don't have to go to the bathroom I have them try, and at least get them moving for the 10-15 minutes we are fueling up….it really does help!!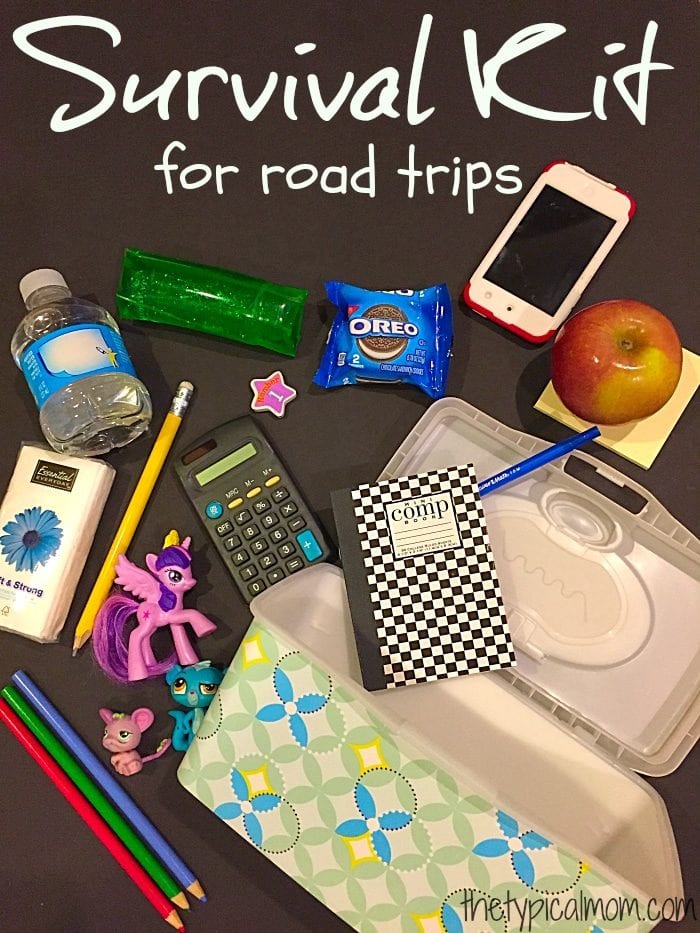 I can't tell you how helpful these road trip busy bags have been on our vacations! Of course we talk quite a bit, discuss where we are and where we are going, but having some quiet time with fun activities makes the road trip not just bearable but actually FUN….imagine that! 😉
Where are you planning your next trip??

For more easy recipes and crafts please LIKE The Typical Mom on Facebook, sign up for my newsletter, and follow me on Pinterest!