This is how to travel for free! We do this with our kids year after year and you can too! Get free vacations to National Parks and Disneyland is included too. Even if you are looking for free airline tickets it is possible to do that too using this trick.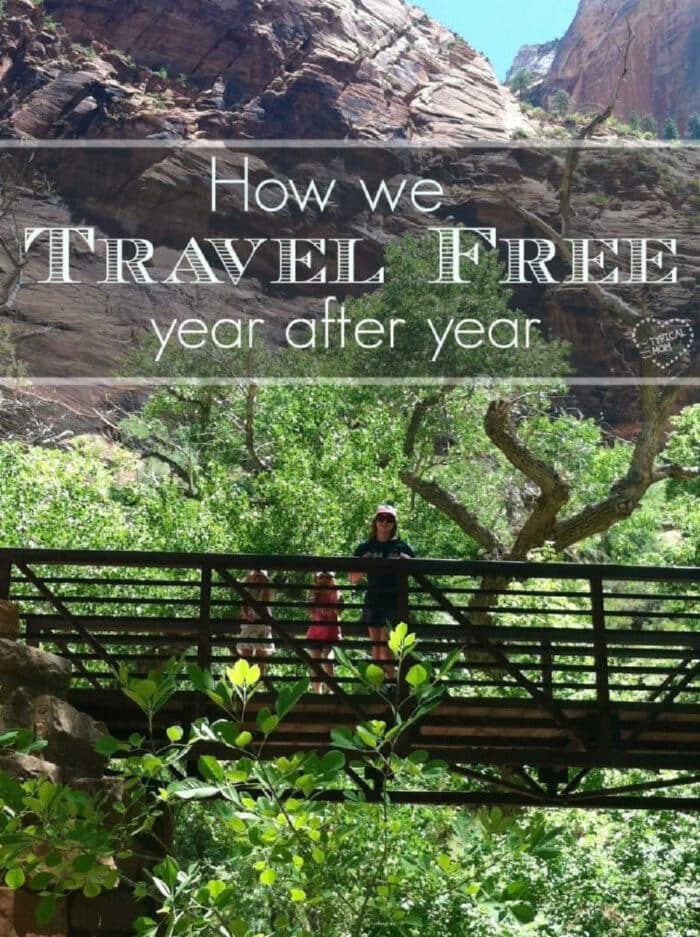 Ok I want to share how you can travel for free just like we've done time and time again. We have scored free first class round trip tickets to New York, taken trips to National Parks, and lots of fun road trips for free using these methods. One of our most requested tips on our road trip blog. (referral links present, originally published 5/16)
There's no trick and it doesn't cost you anything out of pocket. Just tips from a Mom who is always trying to save a dollar every way she can. This is how we have gone on free vacations throughout the years and how you can too.
How Can I Travel the US for Free
We're a middle class family of 5 who LOVES to travel with our kids! We haven't always had extra money to go wherever we wanted so early I had to get creative.
I started by buying Groupons which definitely saved us money on activities and hotel stays, but I wanted to travel for free so this is what we used!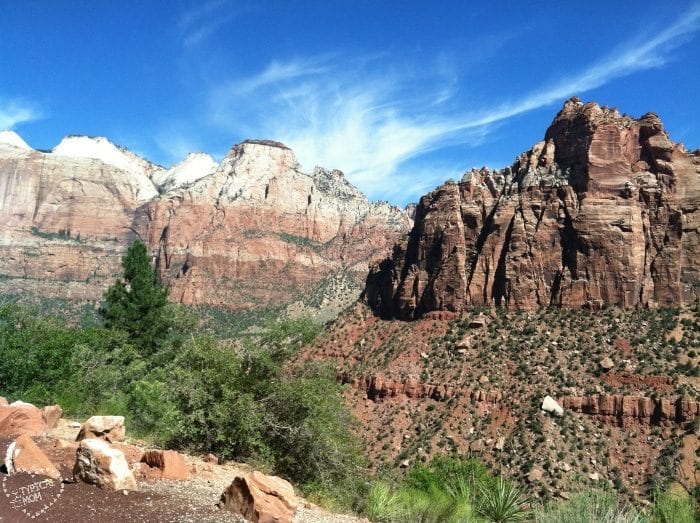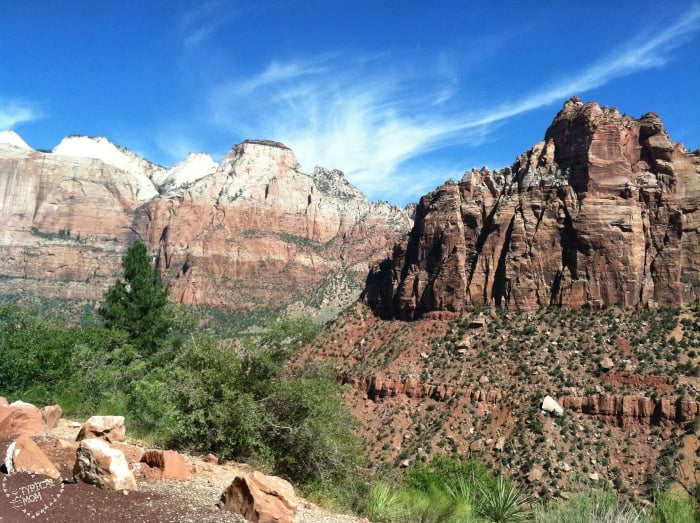 How to Travel Free with Credit Cards
This was one of the first trips we took where we were able to travel for free to the Grand Canyon. Here's how we did it!
We paired our free gift cards with this free admission National Parks pass and paid hardly anything out of pocket.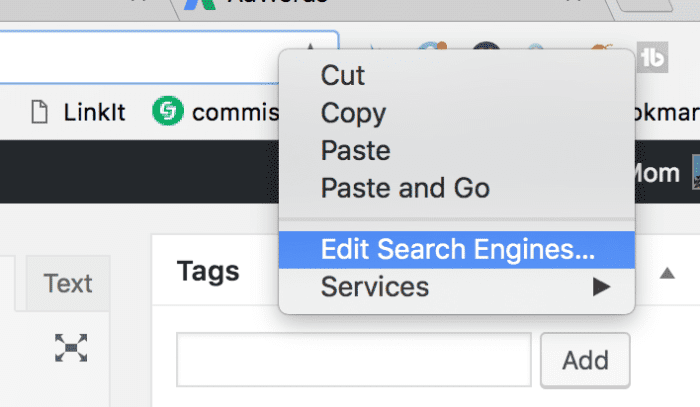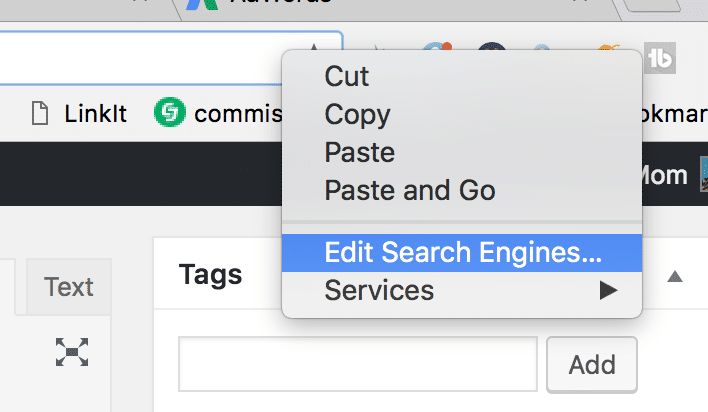 How to travel the US for free
Once you're logged in open a new browser window (the plus sign at the top right).

Change your search engine to Swagbucks to earn a TON of free points just by searching the web each day.

To do this right click on the far right of your search bar.
Click edit search engines.
Then select Swagbucks (it will probably already be set to Google or something)

Now you can also take quick quizzes on the Swagbucks website to earn points.
Additionally you can watch quick videos to earn more points which are traded in for free gift cards.
You can buy gift cards for other people on their site and earn points for doing that too.
Then every time you shop online and if there's cash back for that store there will be a button to press like the one below. Click on that & you'll earn $ for every dollar you spend automatically.
How to Get Free Gas Cards
In order to earn the free gas cards we needed for our road trips I used my points as well! I buy probably 90% of everything online because quite frankly I don't have the time to search for the right color, size etc….in the stores.
Since most companies offer free shipping then I'm actually saving money since I'm not driving around.
So when I shop thru Swagbucks for clothes at Old Navy let's say, I earn "bucks" (like points) for every dollar I spend.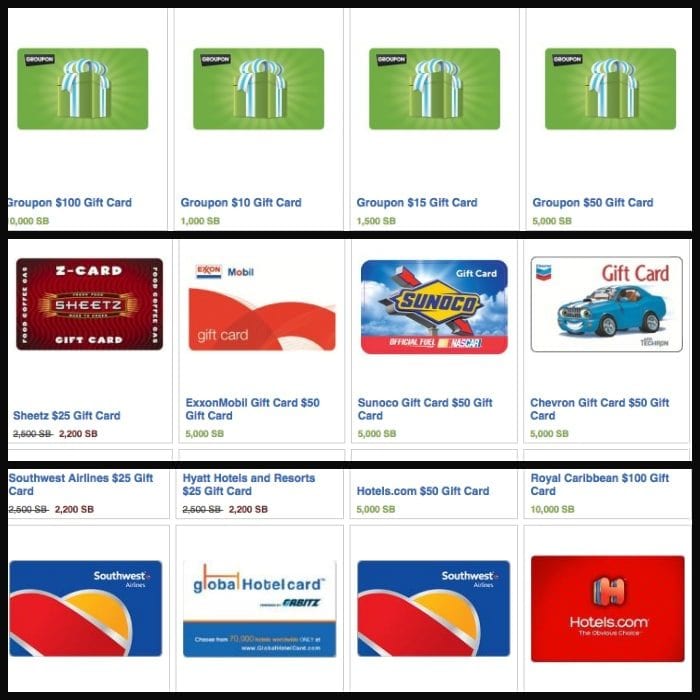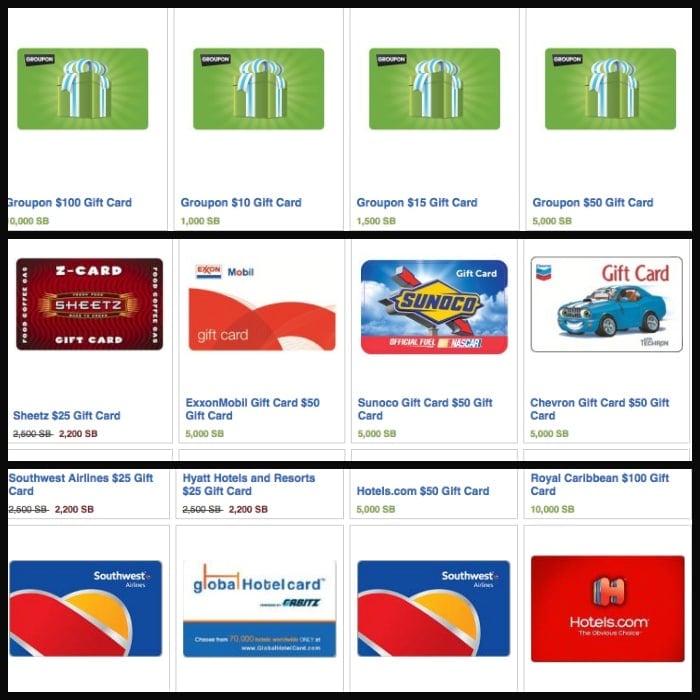 Travel for free with free airline tickets
We use this card to pay all our monthly bills. We pay them off at the end of the month, and accrue airline miles for every dollar we spend. The miles add up quickly and we also earn 2 flights per year because we're a member.
They occasionally have specials where you earn 50,000 miles by signing up which translates to several free flights. You can also use your Swagbucks points to get free airline tickets for Southwest Airlines as well now.
Travel for free to Disneyland
Here's how we get into Disneyland for free We used this points system I explained above and it was easy peasy!
Here is one of my favorite vacations where all we paid for was food! I watched videos on and off while I was doing chores around the house, did surveys in the evening, and did all my birthday and Christmas present shopping thru Swagbucks.
Ways to travel the World for free
I earned a TON of points when I changed by browser to Swagbucks. Now I earned points every time I searched the web for anything!
This got me totally hooked. Ok I occasionally trade in my points for free Starbucks cards too I cannot tell a lie. But typically I saved and saved so when summer or spring break I'd have the points I needed for our trip.
For more tips on how to travel cheap by yourself or with your family check out our top 5 tips here too…there is so much you can do!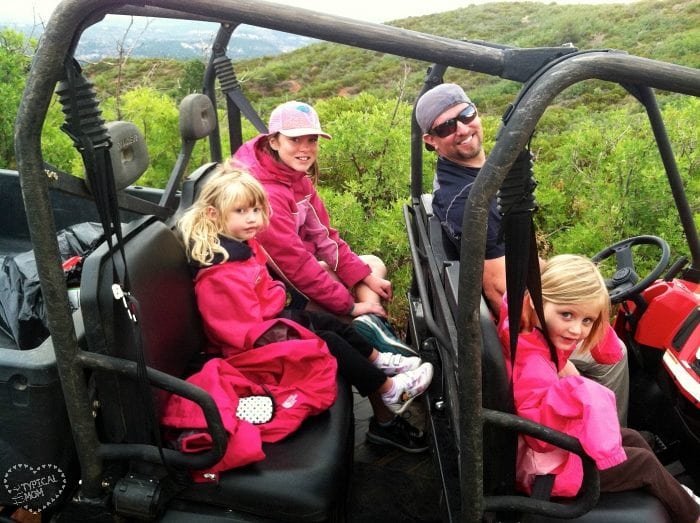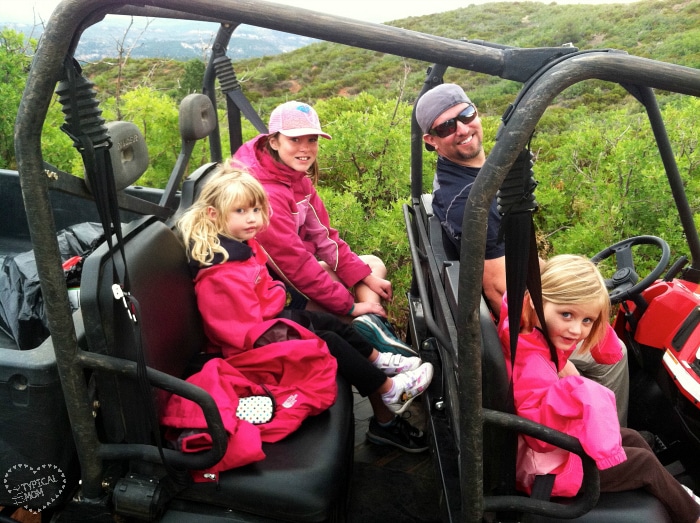 Ways to Travel for Free
Beyond what we have shared here I have a few other ideas you can try. Depending on your living situation, whether you are single or have kids will determine what works for you or your family.
Learn about travel hacking techniques, such as accumulating airline miles or credit card rewards points, which can be redeemed for free flights, hotel stays, or other travel-related expenses. Research different loyalty programs and credit card offers to find the best options for maximizing rewards.
Look for volunteer opportunities or work exchange programs that offer free accommodation or meals in exchange for your skills or services. Websites like Workaway.com, HelpX.com, and WWOOF.com provide listings for such opportunities worldwide.
House sitting involves taking care of someone's home and pets while they are away in exchange for free accommodation. Websites like TrustedHousesitters.com and Housecarers.com connect homeowners with reliable house sitters.
Couch surfing is a platform that connects travelers with hosts who offer free accommodation on their couches or spare rooms. It's an opportunity to connect with locals, experience their culture, and save on lodging expenses.
Keep an eye out for travel contests and giveaways hosted by airlines, travel companies, and tourism boards. Participate in these competitions for a chance to win free flights, hotel stays, or complete travel packages.
Use rewards or cashback credit cards for your everyday expenses, and accumulate points or cashback that can be redeemed for travel-related expenses.
Prices for flights, accommodation, and attractions tend to be lower during off-peak seasons. By planning your trips during less popular times, you can save money on various travel costs.
Explore hospitality networks like Hospitality Club or BeWelcome, where locals offer free accommodation or guide services to travelers.
Keep an eye out for travel promotions, flash sales, or discounts offered by airlines, hotels, and tour operators. Subscribing to travel newsletters or following travel deal websites can help you stay informed about such opportunities.
Remember that while these strategies can help reduce your travel expenses, travel still incurs costs for transportation, meals, and other incidentals. Planning and budgeting wisely will be crucial to make the most of these opportunities and enjoy affordable or low cost travel experiences.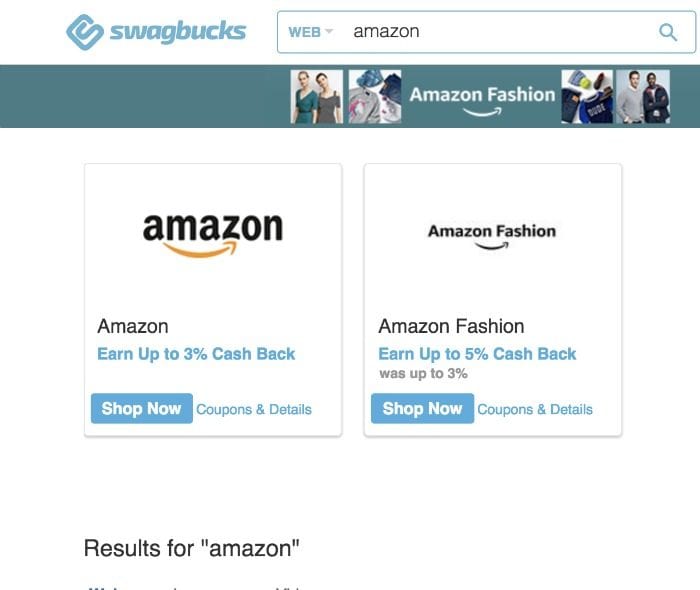 Want to see a few of my favorite things that I am totally obsessed with?? Take a peek and see how many you might already have…twinsies!
Looking for more easy family recipes and tips? LIKE The Typical Mom Facebook page?
Then sign up for my free newsletter, and follow me on Pinterest! 😉
***** If you LOVED this recipe give it 5 Stars below and let everyone know what you thought about it. 😉