This is how to visit Disney World for free and works for free Disneyland tickets too! Seriously! We did this to get for free tickets to Disney last year and continue to do it every year after so we can take Disney vacations without any money out of our pockets.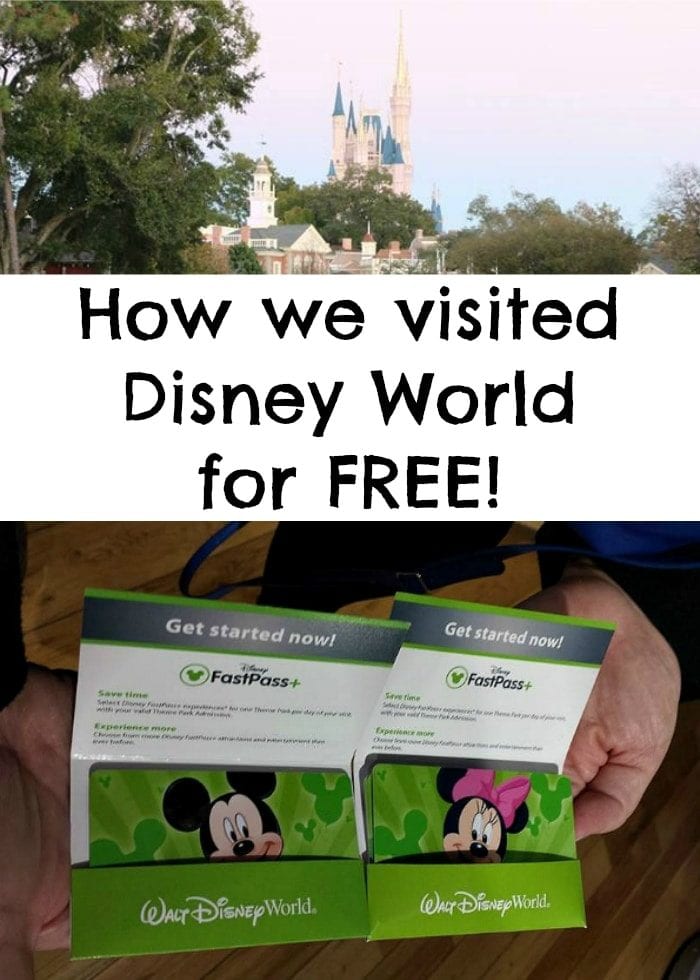 Here's how to visit Disney World for free or Disneyland too!! How do you take trips like these for free….that's the real question right??!! We all want to go on fabulous vacations with our kids (or maybe just with our spouse), but finding a way to finance it is a struggle. Let me show you how to visit Disney World for free, or visit another great destination of your choice, by earning points and trading them in for free giftcards! Special thanks goes out to Swagbucks for sponsoring this post. It's just one of many Disneyland theme park tips we have for you. (referral links present, originally published 4/16)
How to Visit Disney World for Free
This is NO joke. My cousin did it first, then we did several years in a row and I have shown friends the way too. Now it was time for me to write up a post with step by step of how to get free Disney World tickets that totally works.
Needless to say I am cheap (frugal is the word I like to use). If I can save a dollar I will. Or if I can earn free gift cards by shopping in a certain way I will. This is why Swagbucks is SO cool! Let me show you how it works.

Then you get several options as to what you are interested in and what you would like to do to start earning your points.
Just by signing up I earned 4 points (called SB), um OK that was easy! If you complete all of these easy tasks you earn another 100 points too. Then it brings you to the next screen that shows ALL of the other things you can do to earn more points…..you get the idea?!! 😉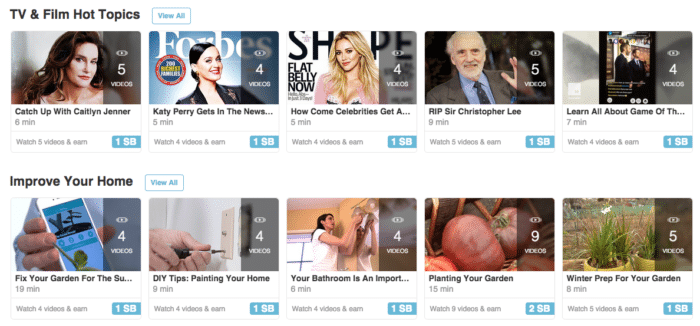 How to visit Disney World for free
Here's one way for instance you can earn a bunch of points that can then be redeemed for free Disneyland tickets, or Disney World. You can watch videos about a variety of topics and earn SB just for doing so….simple right??!!
Another way is to do your online shopping thru the Swagbucks site itself!
THIS is how to earn the most Swagbucks points. I share how in this video too.
How to get Free Disney Tickets
Now this is what I do in order to really rack up the points so I can earn them that much faster.
I order all household products from Amazon going thru the Swagbucks site first
Any birthday gifts are bought thru whatever store my girls like (Justice, Best Buy, they have just about all of them)
Buying ALL my Christmas presents online (going thru Swagbucks first) earns me thousands and thousands of points
We purchase all appliances (especially big ticket items) online thru Best Buy, Home Depot or Sears going thru Swagbucks first.
If I want to see something in person I will drive to the store. I'll find what I want and then buy it thru Swagbucks. BONUS is I get my points plus get it delivered to my house so I don't have to load or unload anything.
Free Disney World Tickets
It works for everyday shopping too, not just gifts…..we do a lot of shopping on Amazon.com and at KOHL'S. Instead of typing those into your computer and shopping, you would instead sign into Swagbucks, click on the retailer of your choice, and shop as usual. I
If you spent $100 on amazon.com you would earn 400 SB that day (points are listed under the name of the retailer like you see above) because they may offer 4 points per $1 spent (sometimes I've gotten 10 points for every $1 spent, depends on the day).
Another way I have earned TONS of free points and how to visit Disney World for free even quicker is that I changed my web browser to Swagbucks so each time I search the web I earn points (super easy way to rack points up)…..you do it just like this, takes 3 minutes!

You right click on the upper right hand corner of the bar that has your url or website addresss in it and this will pop up (below)
Click edit search engines
Click Swagbucks in the list rather than yahoo or google
Save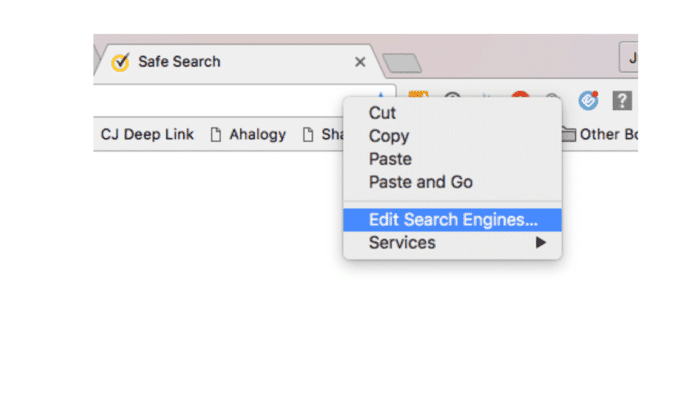 Once you've earned let's say 1,000 SB you can redeem them for FREE gift cards (ok Starbucks is a popular one around here)!
Now how does this translate into how to visit Disney World for free?
Well here it goes! It isn't something that happened overnight but it is a True story.
My cousin is much like myself and looks for ways to save money and travel with her family of 5 on a budget.
She found the Swagbucks site, signed up, did all of her online shopping thru their site for Birthdays and Christmas time.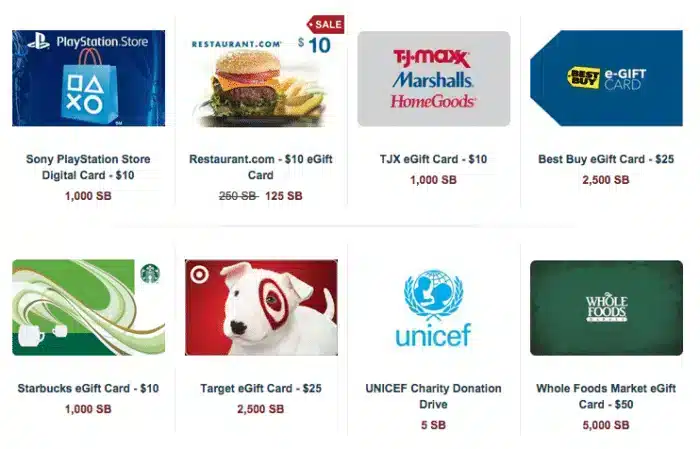 How to get free Disney world tickets
My cousin did this as well for her family! While she was at home she spent time watching videos thru the Swagbucks site to earn points. She took some surveys which earned her more points. Finally she had accumulated enough points to redeem them for gift cards!
She knew she couldn't redeem her points for Disney tickets at the time though (now you can). However she could redeem them for Walmart gift cards. So that is what she did! Stay with me here. From there she took her Walmart FREE gift cards to Sam's Club. They sold discounted 3 day passes to Disney World!
Since Sam's Club accepts Walmart gift cards she was able to buy the tickets there. She just traded the FREE gift cards she had earned for Disney World tickets. Totally awesome idea right??!!
This works to get into Disneyland for free too!
That is how to visit Disney World for free
We've done this ourselves since then to visit Disneyland!
Why not give Swagbucks a whirl right?!! Shopping online is simple, and earning Free gift cards is fabulous I say. 😉
Let us know if this helped you find how to visit Disney World for free too and when you went!
If you want discount Disneyland tickets immediately you can find them here + use code typical10 promo code at checkout for an added discount and if you want to do the same thing and know how to eat for free at Disneyland you can do that too!