This is how to eat for free at Disneyland for real! We get free Disney tickets all the time and free food while we're there too with this secret tip that will work for your family as well. It's the only way to go when you're planning a trip to Disneyland or Disney World. It works for both parks too!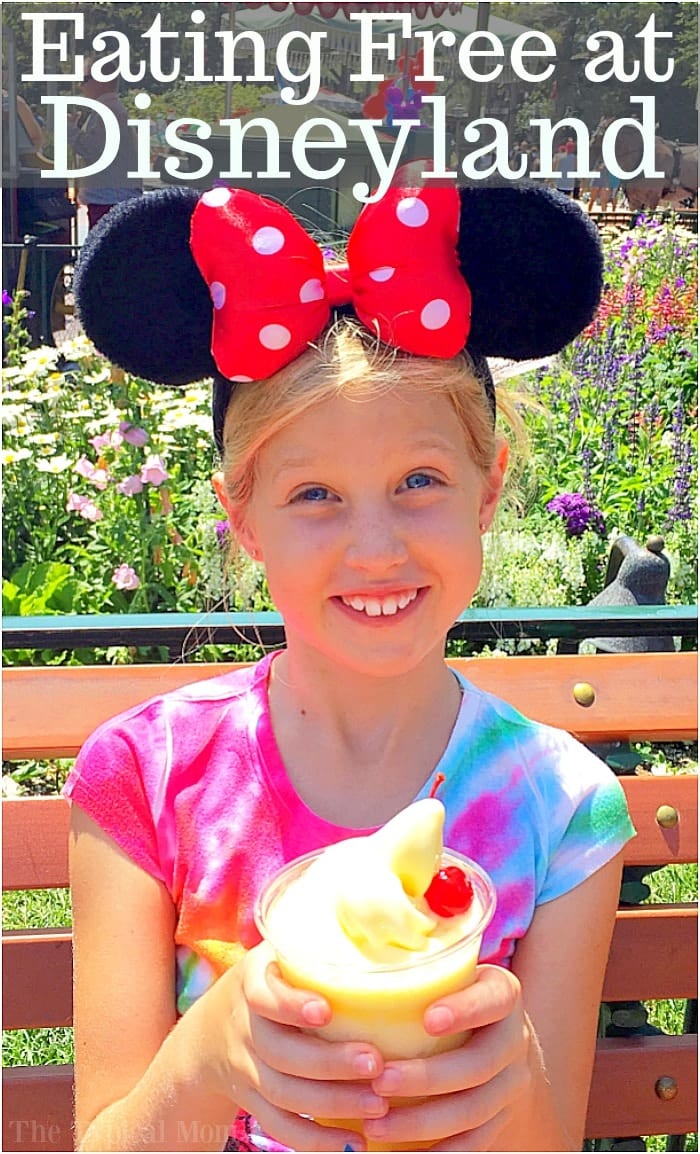 Many years ago we shared our secrets of how to get into Disneyland for free with all of you. Now we are back with tips on how to eat for free at Disneyland using a similar method, and it isn't hard at all to do! If you love Disneyland and Disney World you know it can get pricey for a family. Add in the tickets, hotel, airfare, and food and you're looking at an expensive vacation. Not that it isn't worth it (everyone should go at least once), but any way I can find cheap tickets and deals for all the other necessities I'll take it…and share it with you too. (referral links present)
There aren't a lot of places to find cheap Disney tickets but I do have one that offers them all the time, as well as hotels around Disneyland at a discount.
Of course there are some obvious ways to save money on food at Disneyland which starts with hydrating yourselves, but beyond that here is how to eat for free at Disneyland:
Drink plenty of free water

– Especially if you're visiting during the summertime you will get thirsty! Drinks are pricey so make sure to bring a large empty water bottle for everyone when you go. That way you can refill them all day long at the many drinking fountains free of charge, which will not only save you money but keep your energy up (getting dehydrated will make you sleepy).

Kids under 3 eat free at Disney

– At select Walt Disney World buffets children eat for free! If you are on vacation and have purchased a Disney dining plan you don't have to purchase one for your kids under 3 because they can eat for free there. Ask when you enter the park which locations participate in this program so you can plan ahead for lunch and dinner time. Bonus!

Bring your own food

– You can bring your own food to Disneyland and Disney World, they just ask that you leave it outside in the lockers. This is a great way to eat for free at Disney especially if you have dietary restrictions. Make lunches and come out to eat a picnic outside the park. We have done this a few times to save money but now use the below method to eat free at Disneyland.

How to eat for free at Disneyland

– Ok so I'm always the mom thinking outside the box when it comes to finding anything for free and figured out this method of getting free food at Disneyland years ago….I've done it ever since. What I do is I get Disney gift cards for free and then use those to pay for our food at the park, it works for either one you want to visit. Here's how I get free Disney gift cards.

Sign up for free for this program where you earn points for searching the web (and then later redeem those points for free gift cards)
You can take surveys, and answer questions to earn points but mostly I just shop thru their website to earn points and get points by searching the web
To shop online & earn points you just go to their website, type in the store you want and it automatically puts the points (according to how much you spent) into your Swagbucks account
Change your browser and earn tons of points each day, here's how:

Then go to the very top right of your search bar and right click on your mouse, this will then pop up
Click on Edit Search Engines
Then this next  bottom picture will pop up and you want to click on where it says Swagbucks and it will put the (Default) next to it meaning every time you search on the web you automatically earn points for doing so!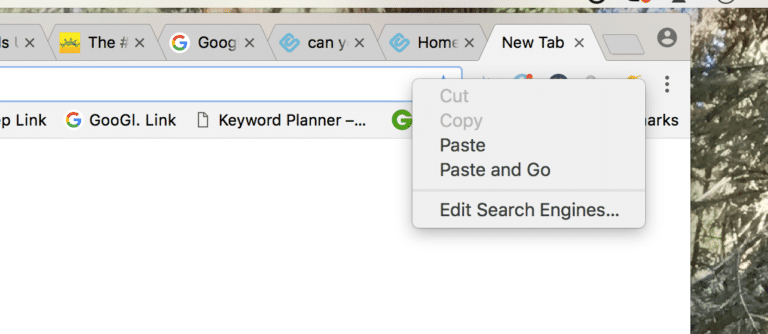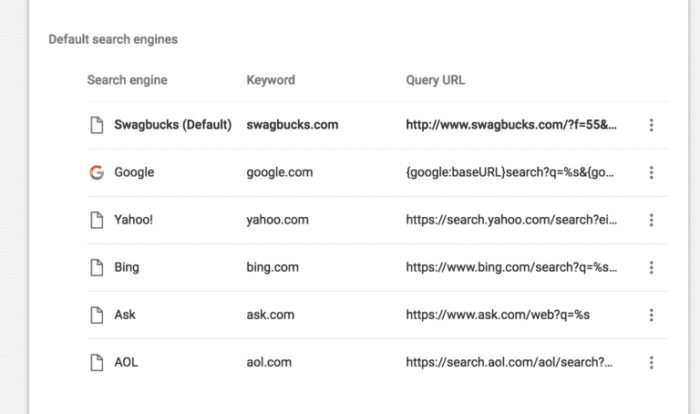 It is that easy!
If you shop online a lot like I do you earn a ton of points during the holidays, and if you do a lot of Amazon shopping for household products just type Amazon in your search bar next time (instead of amazon.com) and a box will pop up for you to click on and earn points that way too!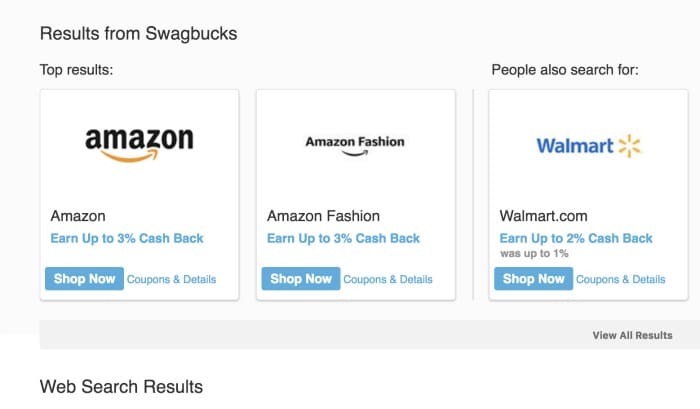 So if you shopped online now you would get points in the amount of 3% of your total purchases deposited into your account to then build up and redeem for free Disney gift cards to use for free food while you were there.
If you shopped at Walmart you'd get 2% and so forth. The percentages change from day to day and I've seen them upwards of 7%!
The general idea is for every 1,000 points you earn you get a free $10 gift card to Disney or wherever you want. I redeem for this, free Starbucks gift cards, and Amazon the most. You can figure out how much you'd need to get free Disney tickets and food while you're there and then redeem them all before you head out.
They send you gift cards via email and it takes about 2-3 days to arrive to your inbox so keep that in mind when you're planning.
The paper Disney gift card works the same as a plastic one and you can use it at the ticket counter and at the concessions as well as the gift shops as well.
It's not hard, sign up for free now and start earning!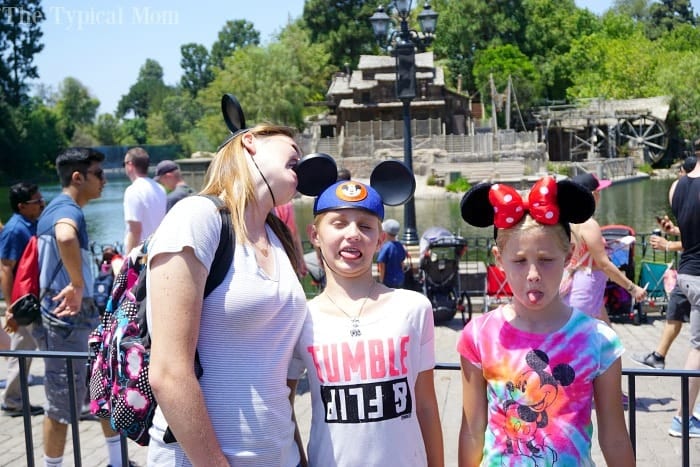 Well….those are our tips on how to eat for free at Disneyland! If you're trying to plan affordable Disney vacations we have a lot of tips here on The Typical Mom for you to do so.
Here is a quick rundown to save money at Disneyland.
When you're ready for your Disney vacation don't forget to splurge a little (they're rather inexpensive) and order customized Disney shirts for your trip too!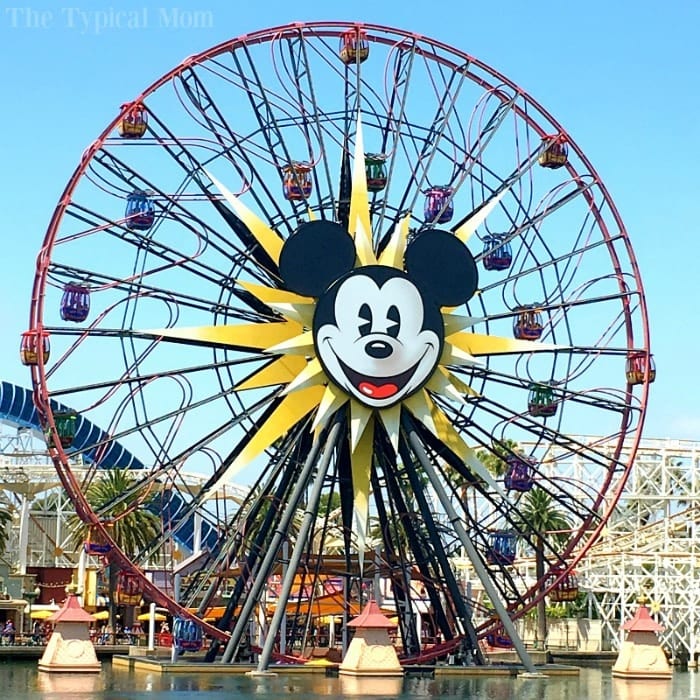 For more easy recipes, tips and free printables please LIKE The Typical Mom on Facebook and follow me on Pinterest! You can also sign up for my free weekly newsletter which is packed with goodies I know you'll love. 😉