Here are lots of tips on how to save money at Disneyland from a family who lives in Southern California and visits often. Where you can park for free, what to bring, and what you can get for free once you get inside. A list of must see attractions and how to keep kids busy while in line. We've got it all!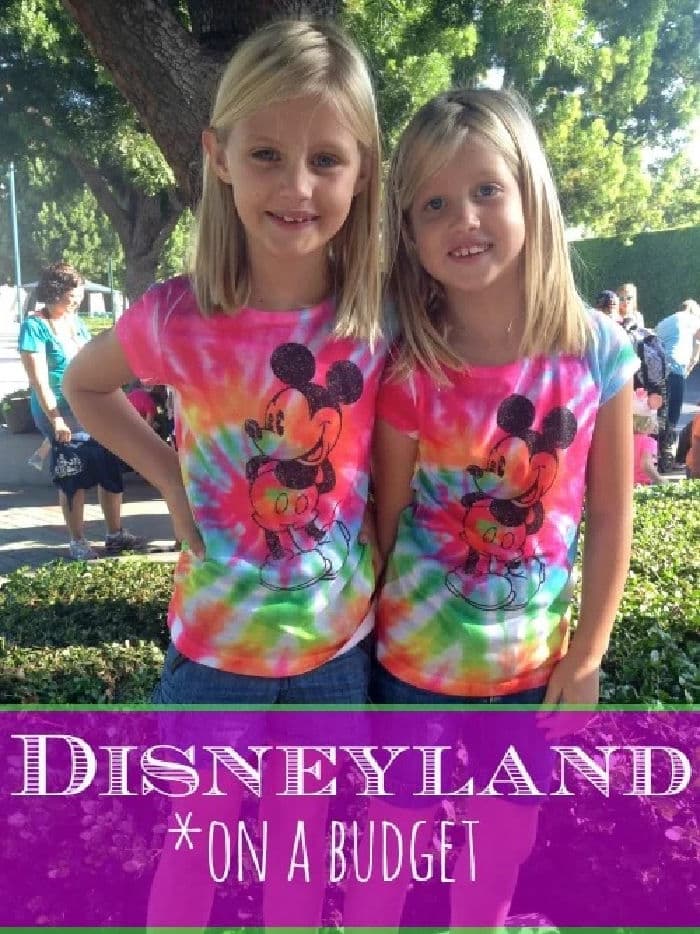 My kids were born and raised in California. When they were all old enough to remember their first experience it was time for a trip to Disneyland! Here is a bit from our trip and some tips for the Disneyland Theme Park. (originally published 4/16)
How can I save the most money going to Disney
If you really want to cut your cost of your entire vacation I share how to visit Disneyland for FREE. Works for Disney world too!
I'm a frugal Mom of 3 girls. Before we headed out I looked into how to save money at Disneyland so we could have the best experience and help our pocketbook a bit. It was finally time!! My youngest daughter had never been (6 yrs.), and I hadn't been for probably 7 years. I grew up in SoCal so Disneyland has always held great memories for me.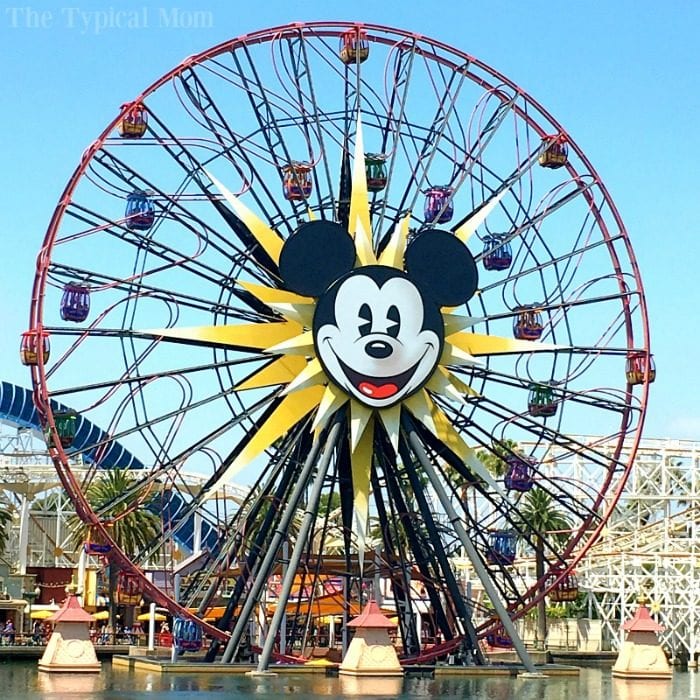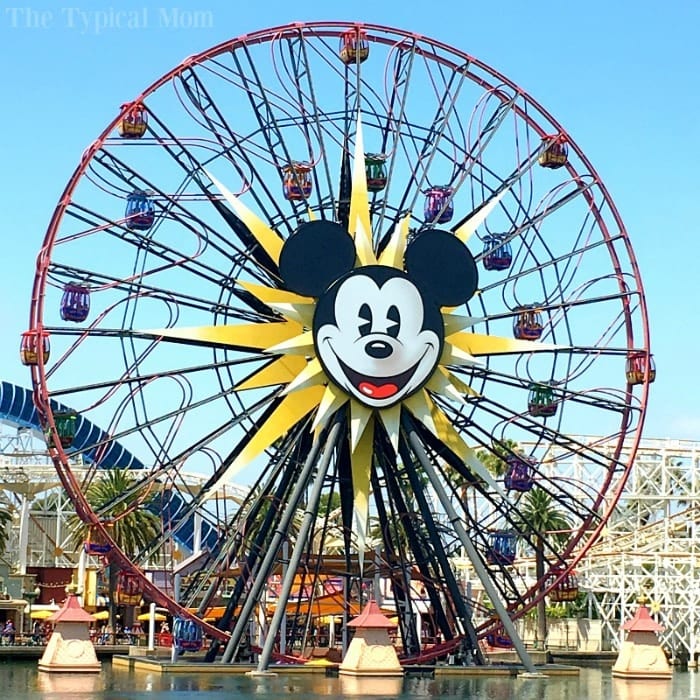 There is something magical about "The Happiest Place on Earth". Although we would like to go as often as possible, all the little things add up when you are on a budget. I compiled a list of FREE things at Disney, as well, enjoy!
This is how to save money at Disneyland
The best time to visit Disneyland
We went on the 23rd of September this year which was a Tuesday and the longest line took us about 20 minutes!!

The perfect time I think to visit is right after School has started.
Kids are back in School and typically if you visit mid week (Tuesday or Wednesday).
You will find much shorter lines which means you will have much happier kids in the long run.
Visit Downtown Disney for free
If you didn't know yet, there is a shopping area just outside of Disneyland. It has great places to window shop and eat lunch or dinner there.

You can park in a lot designated for Downtown Disney and visiting this area for free for the first three hours. You can get the feel of Disney spirit while not paying a dime.
Visit the Disneyland Hotel for free
We have never had the opportunity or budget to stay overnight at the Disneyland Hotel.

You can walk around it for free and see all the wonder inside though. It is decorated beautifully, fun, and many times if you're lucky you can catch a character or two walking around.
Take pictures with them too for free (using your own camera).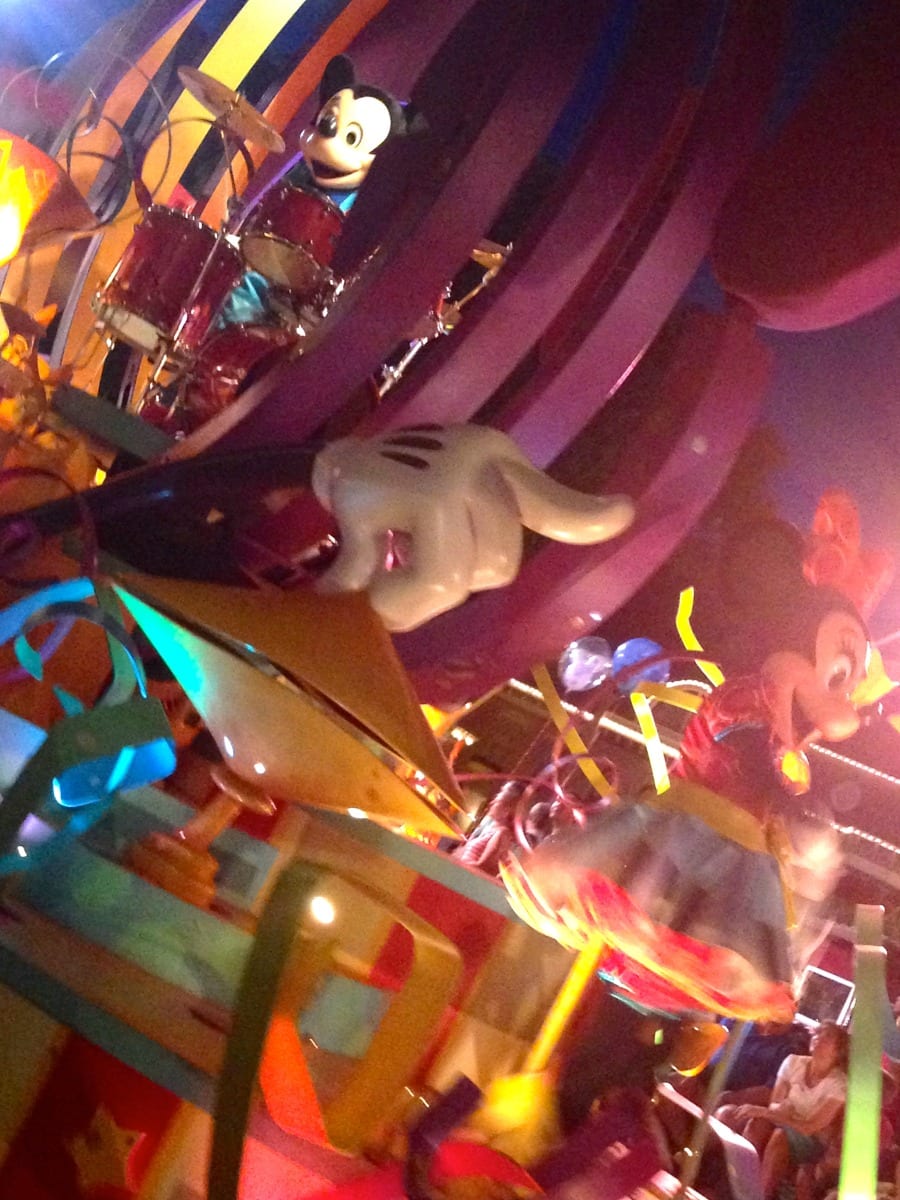 Disneyland parade is free
There is always a fabulous parade. There are free live shows, and you can meet characters like Anna and Elsa from Frozen in Fantasyland.
Children 2 and under get into Disneyland FREE!
You can bring in your own stroller for free too. Strollers are available for rent as well but to save money, bring your own.
Children under 3 eat for FREE!
Another thing that can add up fast is eating the food you buy at Disneyland.

Children under 3 eat free at Disney buffets and family style restaurants. Of course there are many places to eat at Disneyland and most of them serve large portions.
It is best for the rest of you to share meals and order more if necessary.
Water at Disneyland is FREE!
Ok, this may sound silly but listen. You will need plenty of water, so even if you bring in a bottle for everyone, you will surely need to refill at least once or more.

There are also plenty of drinking fountains outside of each bathroom. I suggest bringing a reusable big bottle and refilling often.
That way you aren't parched and in a situation where you have to pay a lot for a bottle of water.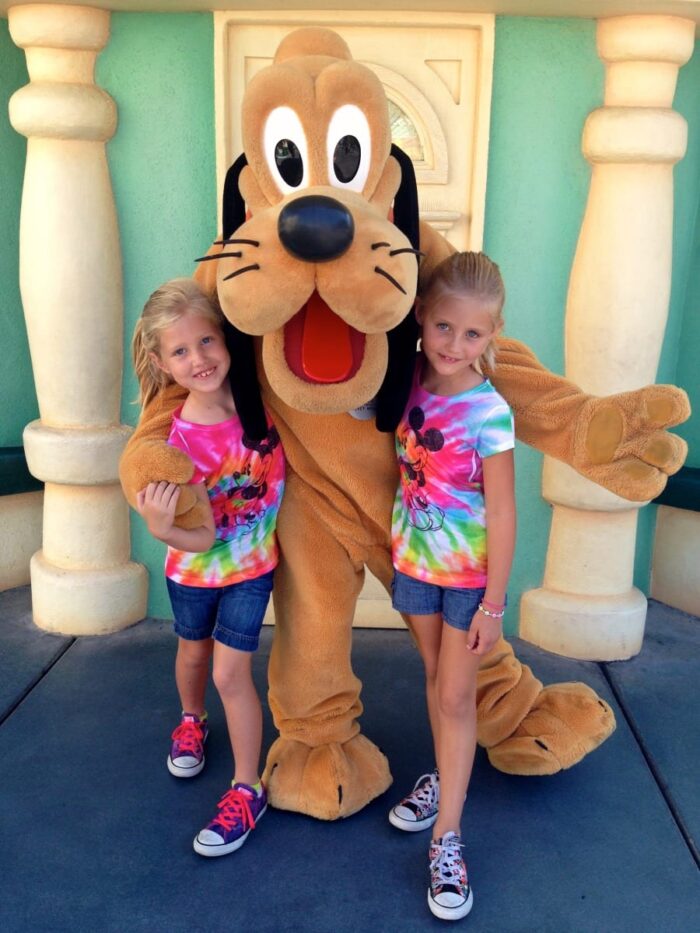 Fast passes at Disneyland are FREE!
At several rides you have the ability to take a ticket which gives you a return time to come back and ride.

Once you come back you will wait next to no time to get on as they provide a special fast pass line for you to Speeeeed through!
Photographers at Disneyland take your picture for FREE!
There are Disney characters throughout the park. You have to catch them when they're available. If you use your own camera or phone to snap a picture they are absolutely free!

There are Disney personnel with each character who will use your camera or phone to take a picture so you can be in it for free.
I took this and many others on my iPhone and then just developed them myself to make a memory book of our trip there. Here is a great way to make your own DIY memory book too!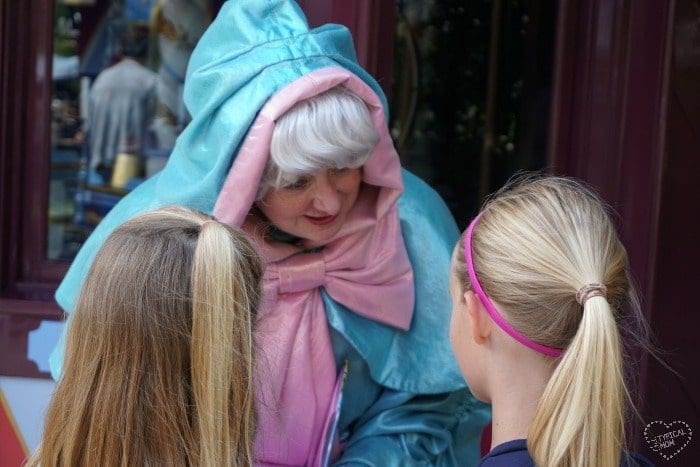 Disneyland Picnics
Decide what meal(s) you want to eat in the park. Pack the rest of your food in an insulated cooler.
You can rent a locker in the picnic area and come out when it's meal time to eat. This will save a lot of money for snacking or your 2nd meal inside the park.
I packed cereal in a bag and drinks to eat on the way so we were nice and full on the way. We then stopped for a quick bite at McDonalds, right across the street from the entrance. Once we got there so our bellies were full before entering the park.
We packed a box of uncrustables, drinks, cookies, and fruit in a cooler and had that for lunch. Then we ate dinner inside that night so we only had to pay for one meal.
Disney Souvenir buttons FREE
If you are visiting Disney for the first time, or for a special occasion, stop by Guest Relations for a free souvenir Button! They have them for 1st time visit, 1 year anniversary.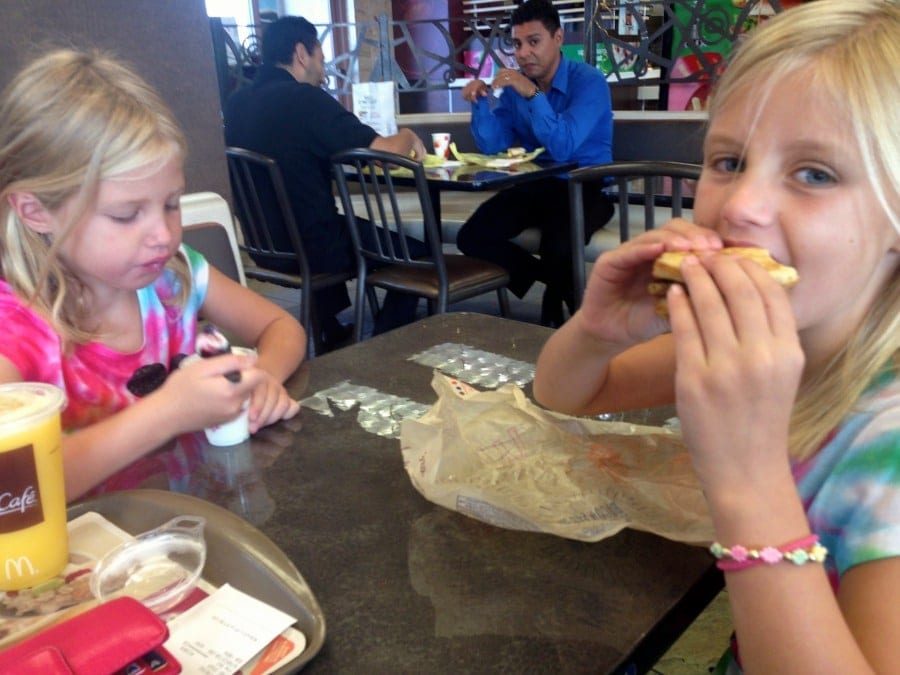 Sightseeing is FREE!
Part of the whole enjoyment of Disneyland are the characters walking around and decorations. Here's a free Disney printable.

Bring it along on your trip and check them off as you go. We have a Disney I Spy printable too that is fun too. Try to keep them busy while they're standing in line.
Bringing in food rule: Disneyland does not actually allow you to bring in outside food or drinks inside the park. However bringing water bottles is a MUST so you can stay hydrated, and refill throughout the day.
There are water fountains outside most of the restrooms and throughout the park. Make sure to hit those whenever you see them to refill. Saves a lot of money to skip the drinks!
There is one exception to this rule. If you have strict dietary restrictions they do make some exceptions. We packed and ate a lunch we brought from home in the picnic area. The Golden Horseshoe offered Large portions which we were able to share!
You can also find the giant turkey legs around the park that will feed 2-3 of you…huge savings.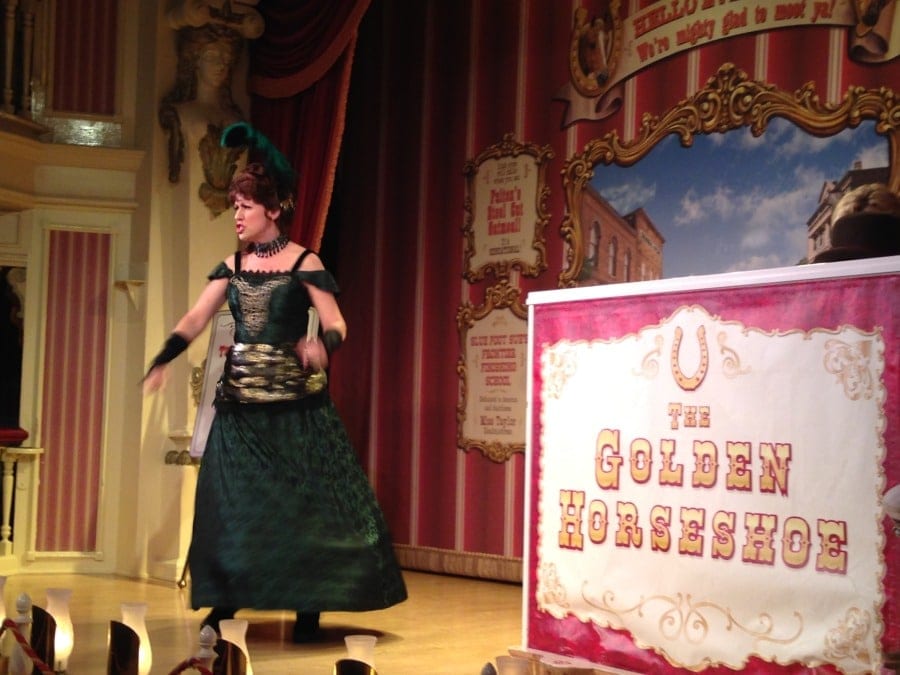 My daughter and I shared the chili bread bowl. I ordered 1 kids meal which was actually too much food for us! We already had our water bottles and the kids meal actually came with a chocolate milk which was a treat.
We were set for dinner for about $15 for all of us! If my older daughter had joined us we still would have had enough chili and nuggets to share.
Great way to save money. The Boudin Bakery offers something similar with soup inside a bread bowl….great sharing deals!
What to pack to save money at Disneyland
A tip for saving money when visiting Disneyland is……plan ahead!! You usually know at least a month ahead of time when you are going. Keep a look out for items before the magical day arrives.

Case in point, the shirts my girls are wearing were found at Target on clearance for $6.47/ea. I bought them a month ahead of time, tucked them away and that's how I told them we were going!!
You can even go so far as buy a souvenir for them and tuck it inside your backpack. When the end of the day arrives, take it out as a surprise.

If you have little ones I would suggest having them wear an ID tag. You can never be too safe especially around crowds.
Make sure to lather up and take more sunscreen with you for your trip! Don't forget your face and the top of your ears.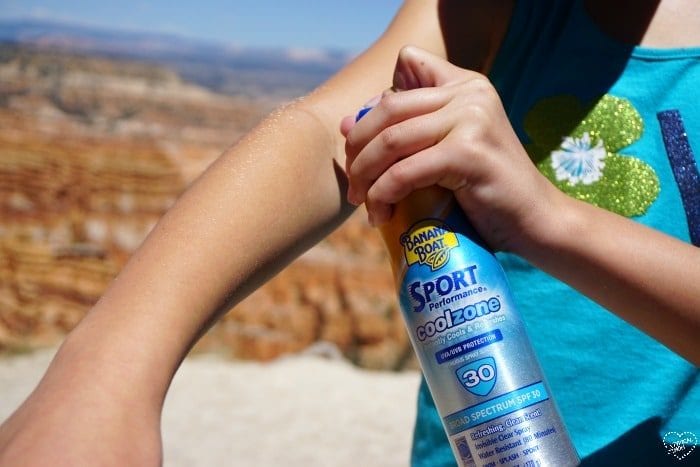 Things to bring to Disneyland
Water bottles and even a Camelbak (cheaper versions like this one) are great for the long hot day. My youngest one has her own child's version Camelbak. She can drink away and we don't have to constantly stop and dig through to find her bottle.

Label your bottles too so there aren't arguments over "she drank out of my bottle". Helps us Moms get through the day.

Lightweight jackets stuffed at the bottom of your backpack are good ideas. You will want to make sure you stay for the parade. We got a little chilly in the middle of it.

Makes your trip a lot more comfortable when you are the right temp. so definitely bring jackets.

Drink mixes are great to bring. Many companies offer them in small tubes so you just dump them in your water bottle for flavor. Some have caffeine in them if you need a mid day pick me up! Save money by offering them a special drink after all the water throughout the day.
Handheld game or small lollipops are good to stash away if you know your children are going to get restless. Assume there will be at least a 15 min. wait for everything……will they stand quietly???
What if you are waiting an hour, will they have a meltdown, thus ruining your mood. You might want to pack their DS or a few small suckers to keep them happy.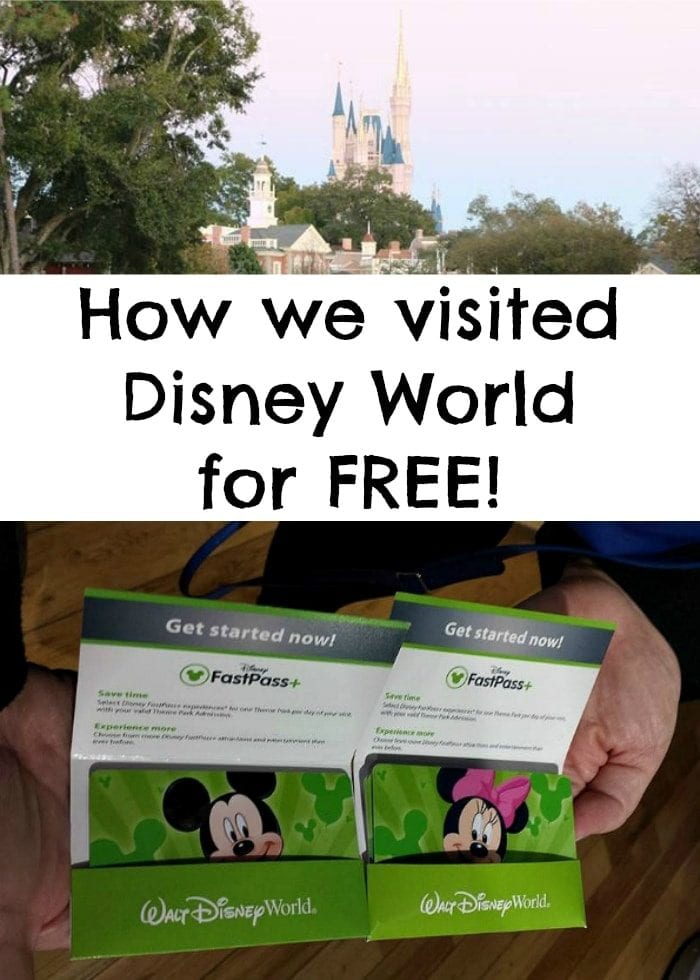 Mini glow sticks and glow rings are fun if you are staying at night.

You can find them inexpensively and once you have walked for 8-10 hours you might need something Woohoooooo!!! to carry you though.
So read up how how to get free Disney world tickets and get started on your plans.