Here are free things to do in Disneyland that are super fun! Bring along this Disney printable checklist and see where the hidden gems are inside the park. If you're visiting for the first time or haven't visited in a while we have some tips on saving money while you're there too!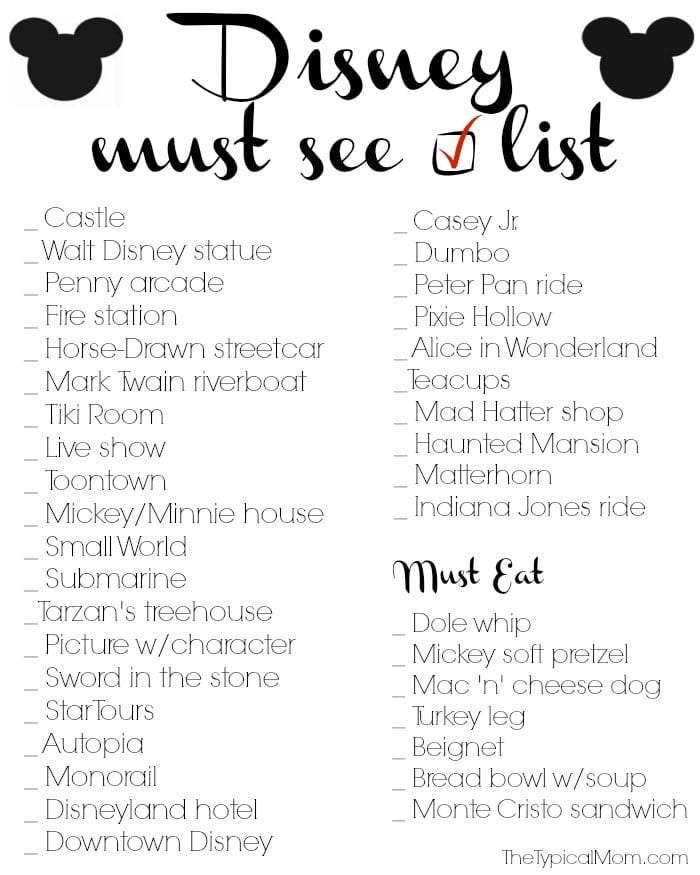 We are lucky enough to live in SoCal, which means the Disneyland Theme Park is a part of my and my children's childhood memories. If you live here but have never visited, or you are planning a trip there soon, here are some things to do in Disneyland that you should NOT miss (some are hidden gems). We just returned from a trip to Disneyland where we went on a scavenger hunt with Reserve Los Angeles looking for all things wonderful inside this great SoCal theme park! We thank them for sponsoring this post however they no longer offer discount Disneyland tickets so we will share you other resources where you can find them, as well as free Disneyland tickets too. (originally published 6/16, affiliate links present)
How to save money on your Disney vacation
First off, when planning your Disneyland vacation you probably start by looking for discount tickets. We share how to visit Disney World for free here, it works for Disneyland too.
If you need to find discount tickets (adults get in at kids prices many times) for Disneyland quickly you can find them here . <—Just use code typical10 at checkout for an added discount!
Things to do in Disneyland
We have a lot of quick tips to start with. I lived near this theme park since I was 6 so we used to go all the time when I was younger, and then with my kids later.
I'm all about saving money so getting free Disneyland tickets or having a promo code to get discount tickets that is a real bonus and a great place to start.
You can find discount hotels near Disneyland online to save you even more! If you're traveling from afar you should check out our post on how we travel for free all the time including free airplane tickets, we haven't paid to fly in years and years! Ok, on to the attractions once you get inside. 😉
You can find more tips on how to save money at Disneyland here.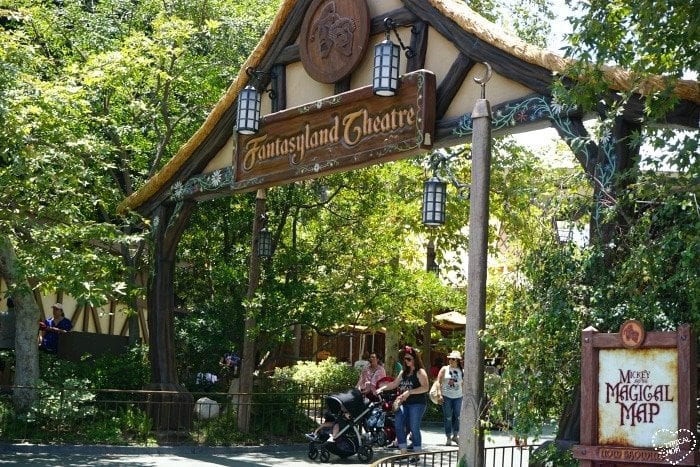 How to get free stuff at Disneyland
One of the first things on the scavenger hunt was finding the theatre! Of course Disneyland has a lot of great rides but one of the great things to do is to see one of their many live shows!
Depending on the season and day you go they often have fantastic live shows that are free to attend. When you enter grab a schedule of events (as well as a map) so you can see the showtimes. There are many live shows in California Adventure as well if you have a park hopper pass.
There are also many "hidden gems" inside Disneyland you really should explore like Mark Twain's Riverboat!
You can hop aboard and take a ride, or on days it is not running (like on this visit) you can explore all 3 levels and have your lunch/snack on a table overlooking their grounds! It is a great spot to people watch too. 😉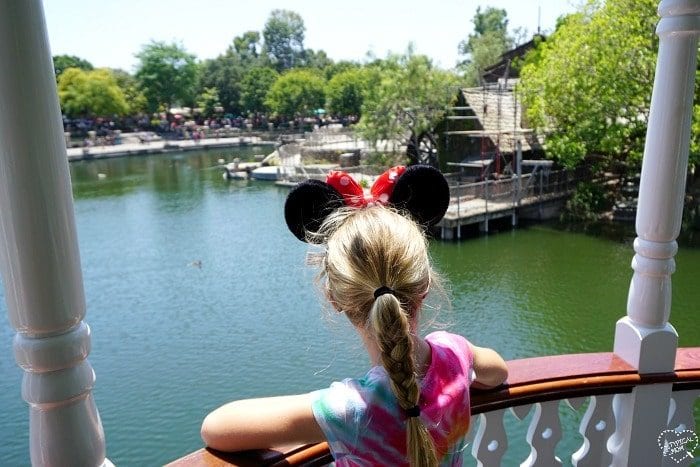 Disneyland Secrets
Finding a bit of history at Disneyland was next on the scavenger hunt, and boy do I remember this as a child! This is a must see that may not be on your Disney radar until now… you've got to visit Tarzan's Treehouse.
If you're my age you remember it called the Swiss Family Robinson Treehouse…yes, it's still there but with a new name!
There is an incredible view at the top, a lot of fun bridges, ropes to climb, and discoveries along the way! There are many other hidden spots on our list you won't want to miss and there is something special about each one so make sure to print it out and take it with you on your visit.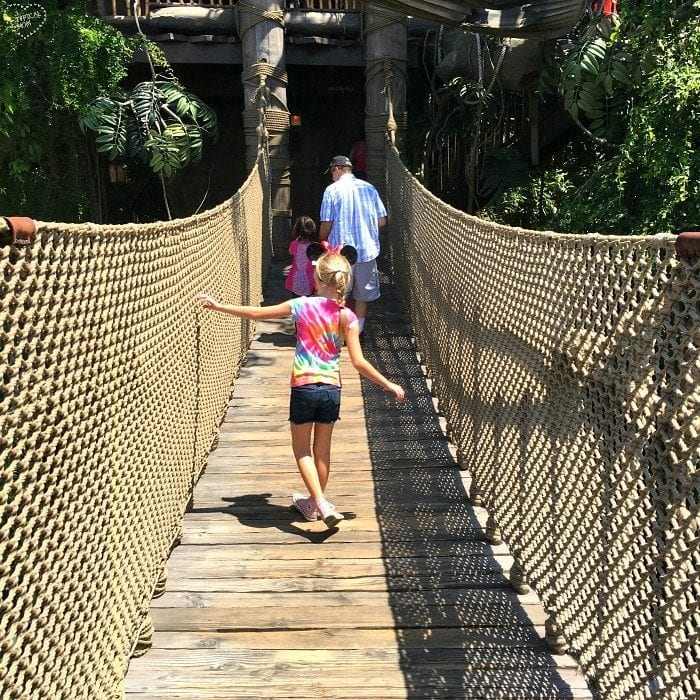 Of course you head to Disneyland to ride the rides and the classics you just can't miss! Nobody's too old to twirl on the teacups, or take a ride on Dumbo….it really does bring you back to your youth. I hope we shed some light on our favorite Disney hidden gems and some great things to do in Disneyland while you're there. Now on to booking your vacation! Here is how you save some money AND save time because you can print your tickets right at home and avoid the lines!
Free Disney Checklist
When we returned home we came up with this Free printable Disneyland checklist to go along with it so you won't miss any of the great things they have to offer either.
Of course there are hundreds of things to do and if you had an entire week there you could hit them all, but most of us only have a day or two to spend at Disneyland so we kept that in mind. Hope we gave you some insight on things to do at Disneyland and you enjoy your trip!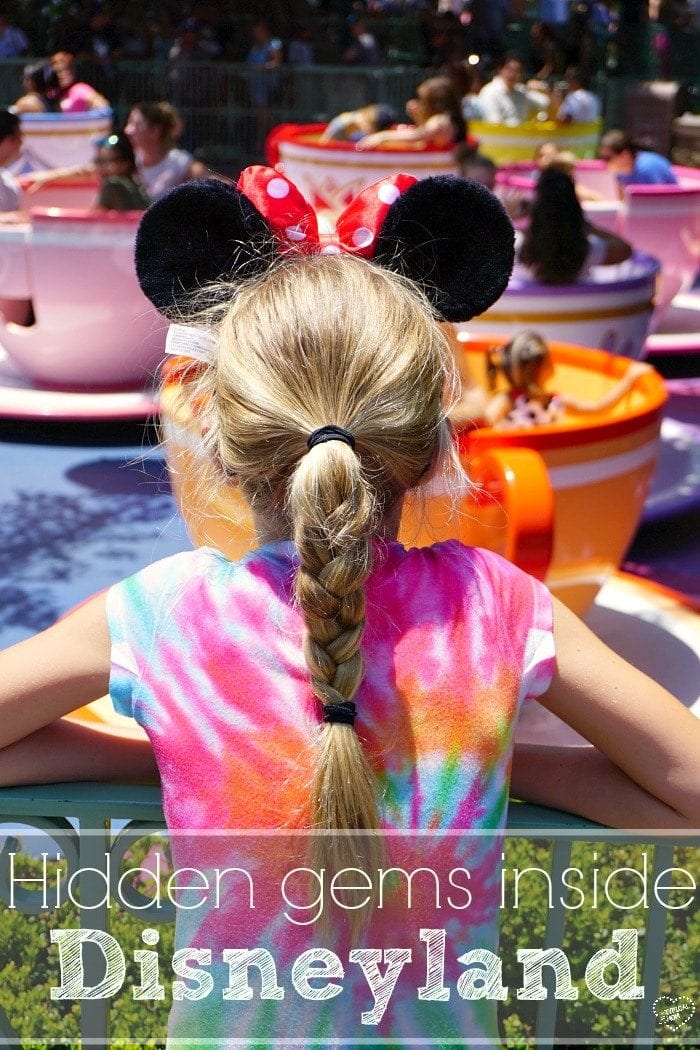 You can see photos from the Disney scavenger hunt we did with Reserve Direct on my Instagram page …fun times. From The Typical Mom family to yours we hope you have a wonderful Disneyland vacation too and make long lasting memories!
Is Disneyland still free on your birthday?
No it is not. When my children were younger you could get a free Disneyland ticket once a year on your birthday but they changed that a long time ago. Then they had a few years where you could donate to a charity and get a free ticket that way, but that has ended too.
Can you bring your own water into Disneyland?
Yes you can. Rules actually don't say that you can't bring food into Disney. I would highly recommend that you not only bring water so you don't have to buy expensive bottles throughout the day but bring a reusable bottle to refill too. You will save money at Disneyland while doing this.
For more easy recipes, tips and free printables please LIKE The Typical Mom on Facebook and follow me on Pinterest! You can also sign up for my free weekly newsletter which is packed with goodies I know you'll love. 😉