Here's a free printable road trip checklist to print out and make sure your car is ready for your long trip. Nobody wants to have car problems when you're on vacation! Use this list to ensure your car is in tip top shape before you leave home to prevent a break down from happening.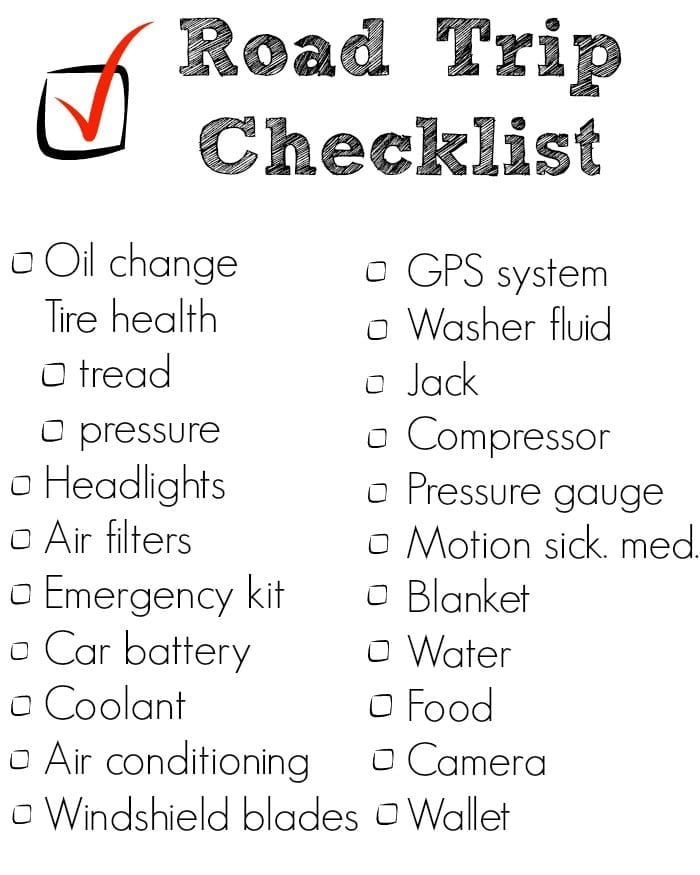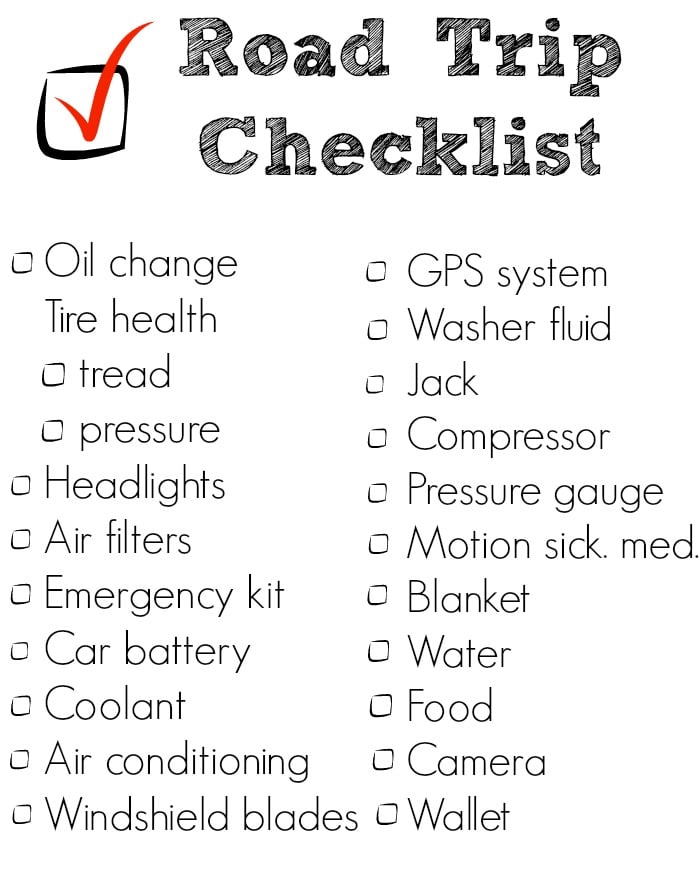 If you travel a lot like we do this free printable road trip checklist is going to come in handy!! Nobody wants to forget to check something important before you leave. Here are some car care tips and other items that will definitely make your road trip a lot more fun. 😉 Find more tips for traveling with kids on our road trip blog post too. This post brought to you by Sam's Club. (originally published 6/16, affiliate links present)
Road Trip Packing List
This printable road trip checklist is one of our favorite travel hacks.
We like to travel this way with our kids because it gives us the time to spend together without all the every day hecticness when we are at home. It is a cheap way to see the country too and we find fun stops all along the way.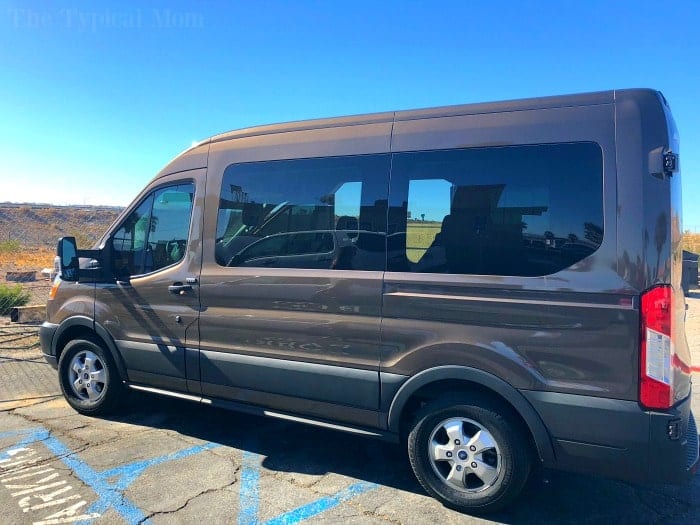 What should you not forget on a road trip
Yes there are many road trip tips you need when you're headed out of town. Sometimes when you're consumed with the comfort items you forget the technical things that will keep your car healthy on the long trip.
From making sure your tires are healthy (and replacing them beforehand if that is necessary), to things you may overlook like motion sickness tablets (believe me it's worth it to have these on hand), this free printable just might save the day.
Road Trip Checklist PDF
Tires are probably the most important thing on the check list because without those you will go nowhere…literally!
Air pressure is important. But if you haven't replaced your tires in a while it may be time for a new set. If you prepare early it will give you time to find a good deal too because nobody wants to pay more than they need.
If you're a Sam's Club member like we are you may not know about the Sam's Club Tire Installation Package they offer that can save you bunches on a new set.
They offer the best tire brands at the best all-in price, matching offers too. These tire brands include: Michelin, Goodyear, BF Goodrich and Pirelli.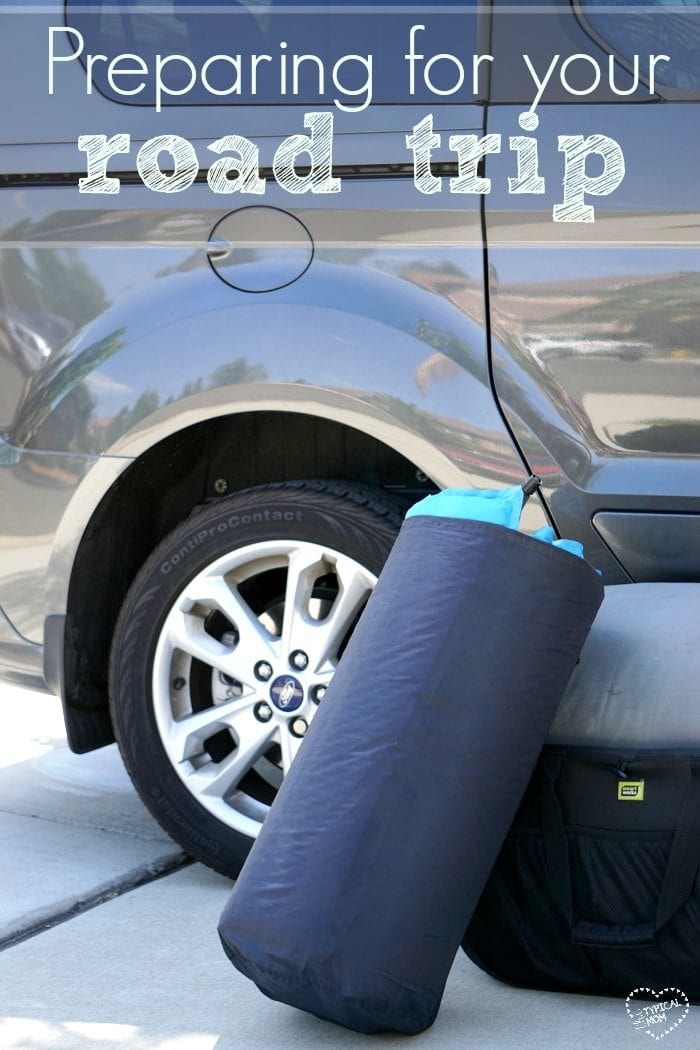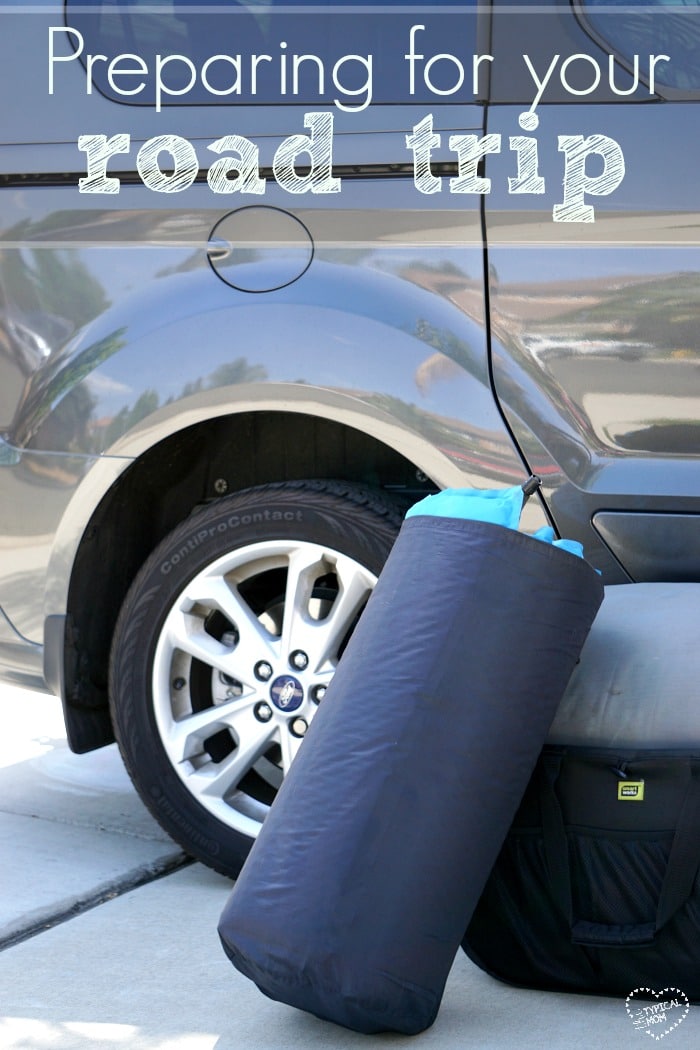 You'll also get the following:
Tire Mounting
Lifetime Balancing
A Lifetime Rotation
A Value Stem
No Charge Tire Lifetime Flat Repair
24-hour Emergency Roadside Service
Perfect for preparing for your upcoming road trip! Remember, preparing early is the key. Print out the road trip checklist above so you don't forget the big or little things you will need.
Road trips are so much fun with kids, you just need to try and prevent issues from happening when you're away from home.
I hope you too have an amazing trip together and make wonderful memories.