Here are the top 10 family things to do in San Francisco! If you're planning a vacation with kids to this great city here are the must see spots we loved.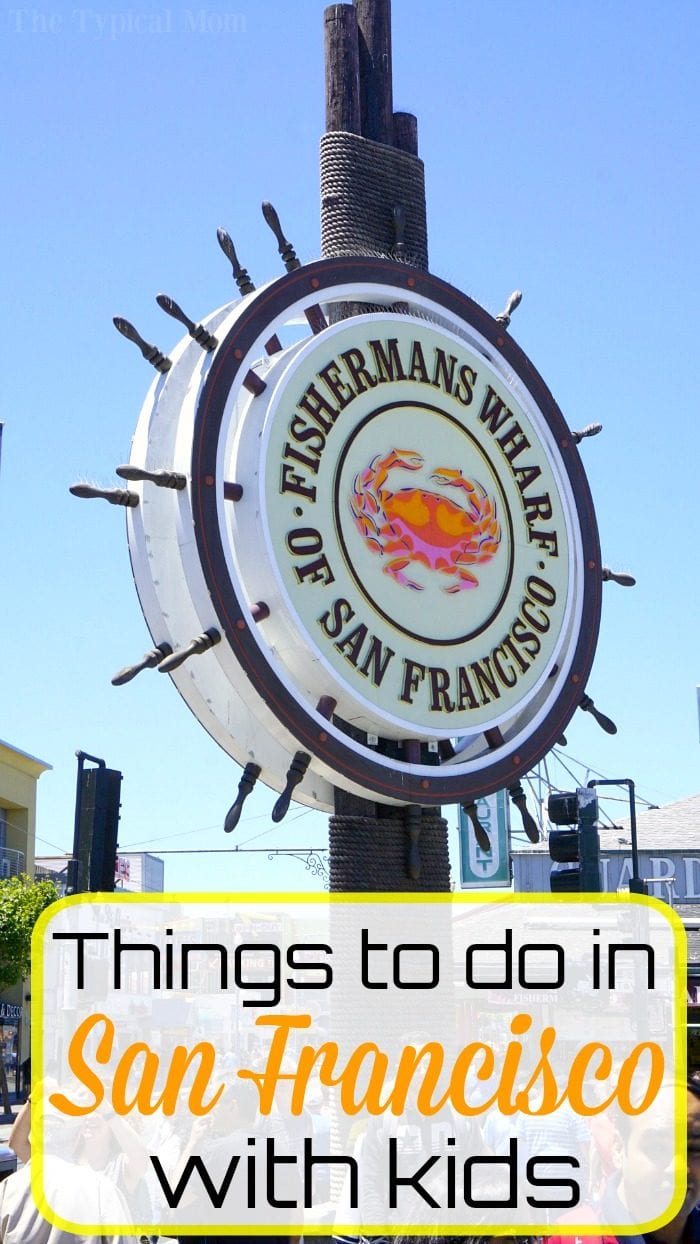 We took a longer than normal road trip this year. Combining our love for nature, and our love for big cities we came up with a list of the bewst family things to do in San Francisco.
In addition to sharing what we did and you shouldn't miss, we have tips on taking a cheap road trip too.
Things to do in San Francisco
Fishermans Wharf – There are tons of things to do in this area including fishing, renting bikes, grabbing a bite to eat, and people watching!! We met so many wonderful families who lived in other countries while we were there.
San Francisco Bay Cruise Adventure – When we booked our hotel room, I also bought a CityPass San Francisco to save money. This boat tour was just one of the fun items included in this coupon book.

Traveling under The Golden Gate Bridge and around Alcatraz Island it really gave you an up close view of both of them. Something you couldn't get any other way other than on a boat!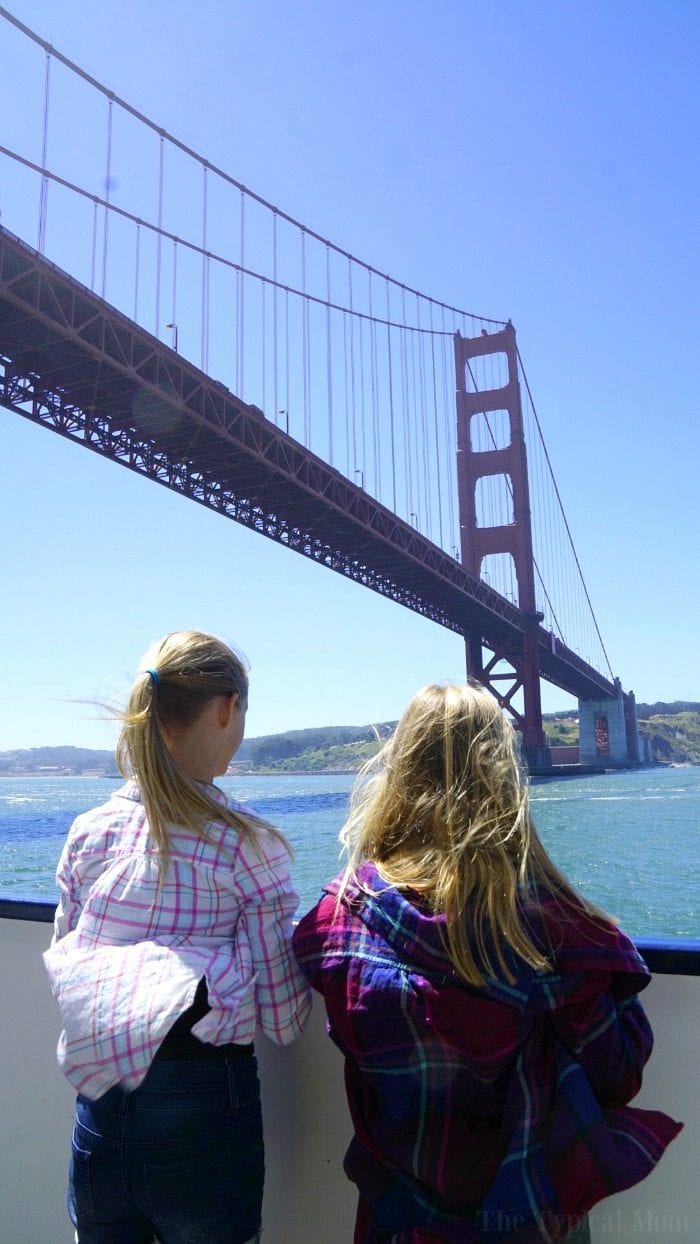 Activities for Kids in San Francisco
Ghirardelli Square – If you love chocolate this is a must! There are 2 stores there with TONS of different options including raspberry filled chocolate squares, caramel filled, mint infused and so many others.

You get a taste as you enter the buildings. They even have an ice cream parlor where you can get a sundae topped with everything Ghirardelli.
There are other quaint shops in the area as well and a large open field you could sit and have a picnic.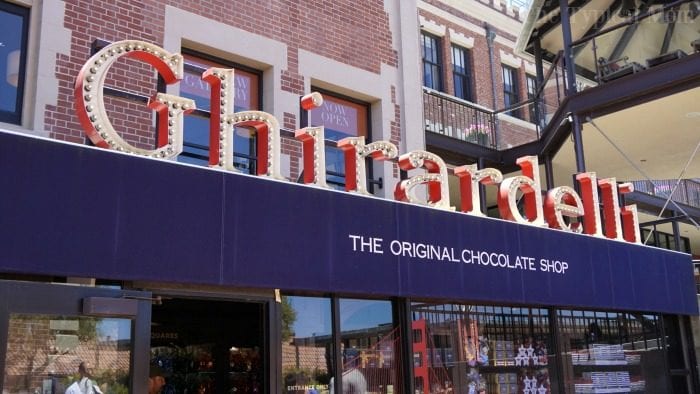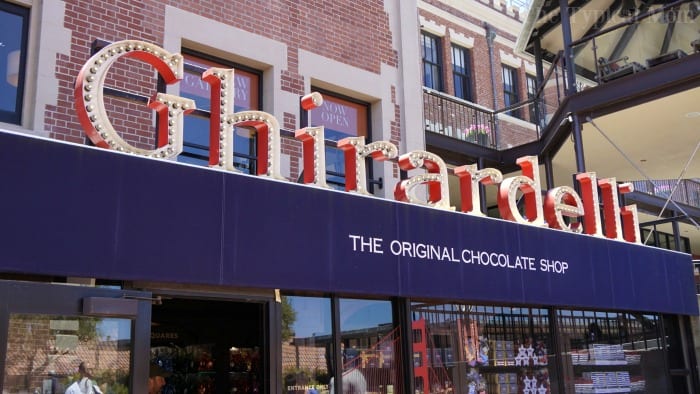 Exploratorium – A great hands on museum for kids you could spend quite a bit of time in. We only got a quick peek inside as we were so busy for 2 days straight.

This is one of the other free entrances you get when you purchase the San Francisco City Pass booklet!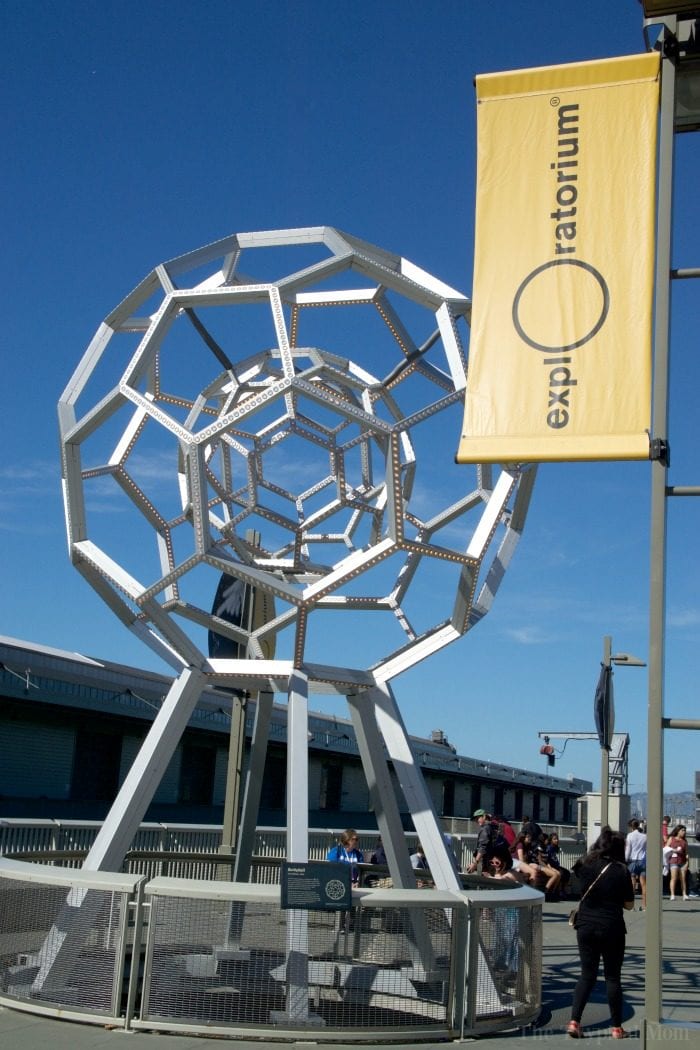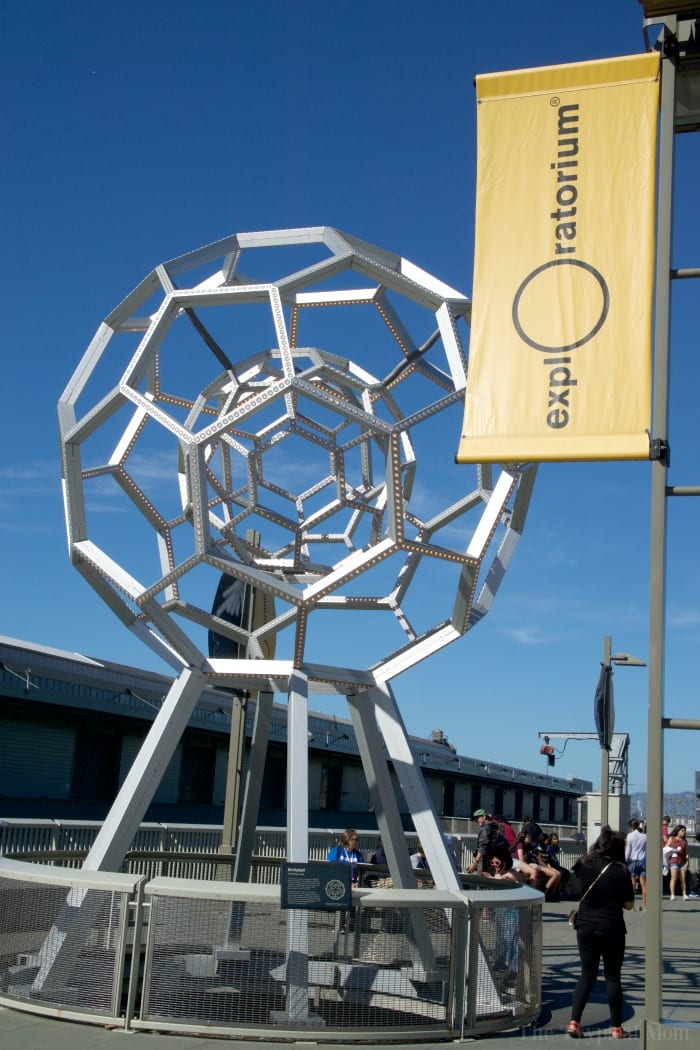 Aquarium of the Bay – Located on the famous Pier 39 this is a great aquarium that is 3 floors high. It has a hands on area at the very top where kids can touch sea animals gently.

They have two long tubes like this one you can walk thru and be surrounded by all types of different fish.
The second one is filled with sharks. While there you are near a lot of other things like the ferry. We did both of these on the same day since they were so close to one another. There are small restaurants, and a boardwalk. This attraction is also included in the City Pass!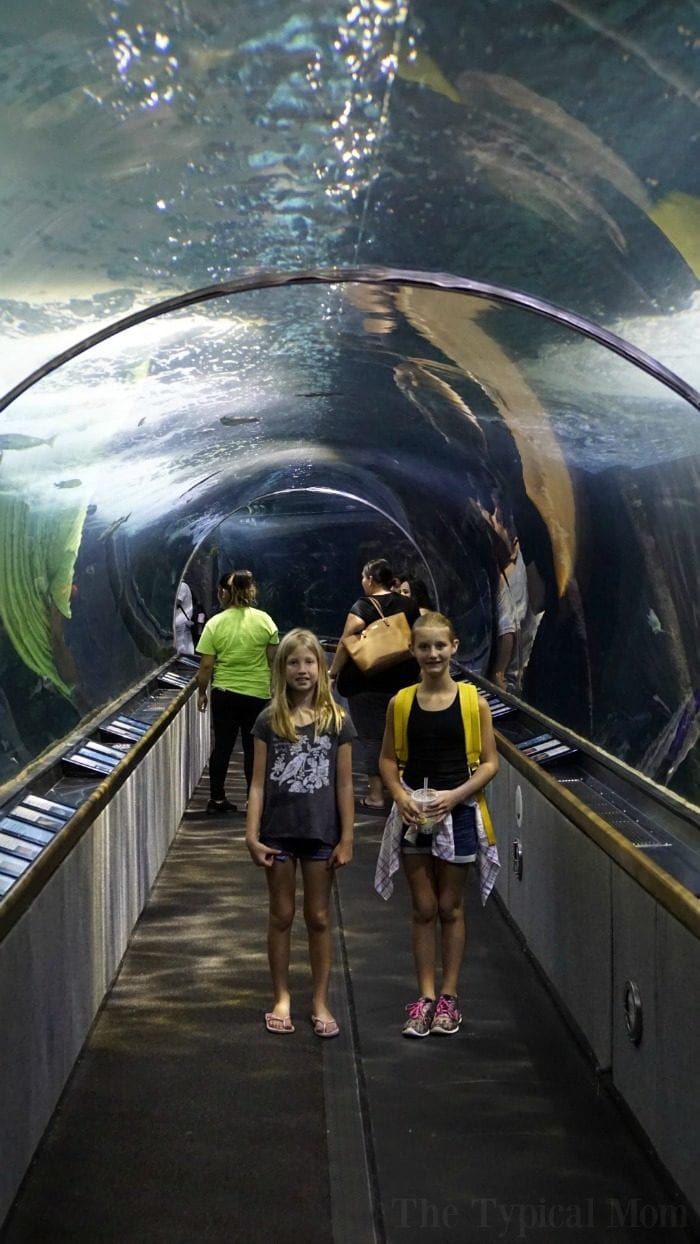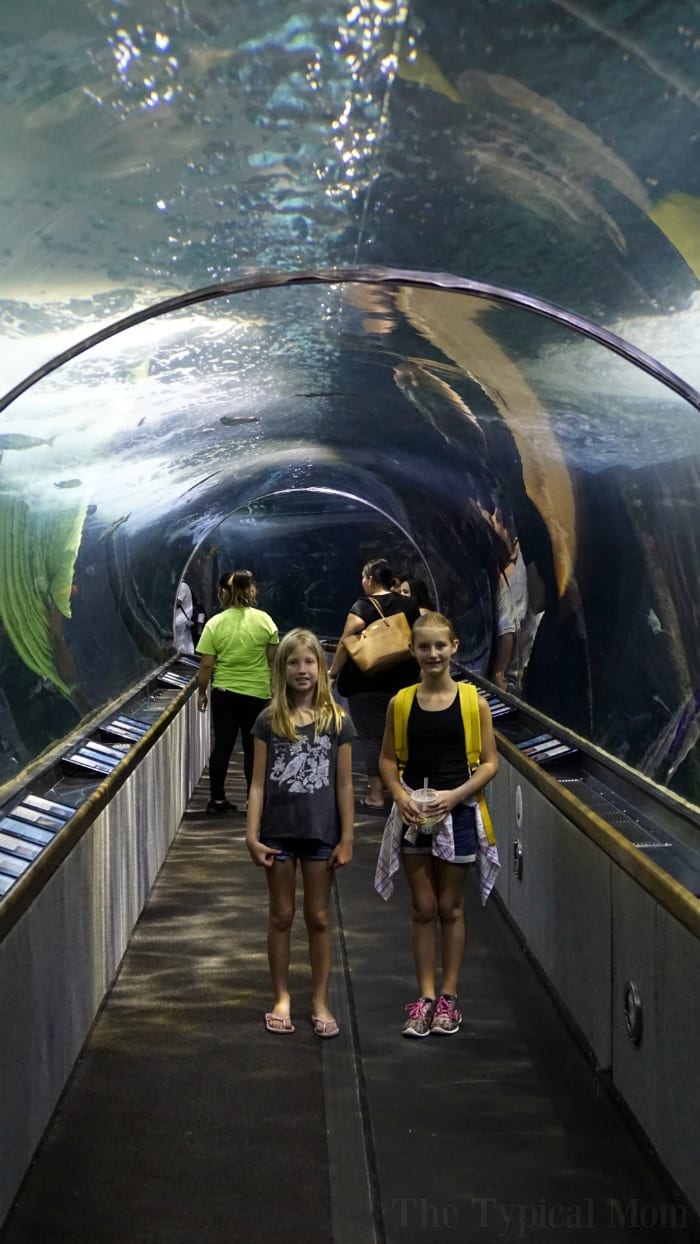 Lombard Street – Definitely a favorite amongst free family things to do in San Francisco with kids! You can either wait in a line to drive down the crookedest street, or park on a side street and walk up and down.
It's fun watching all the other cars wind around…and around…and around (that is what we did). We love finding really unusual places like this to show our kids. Definitely something they won't forget for sure.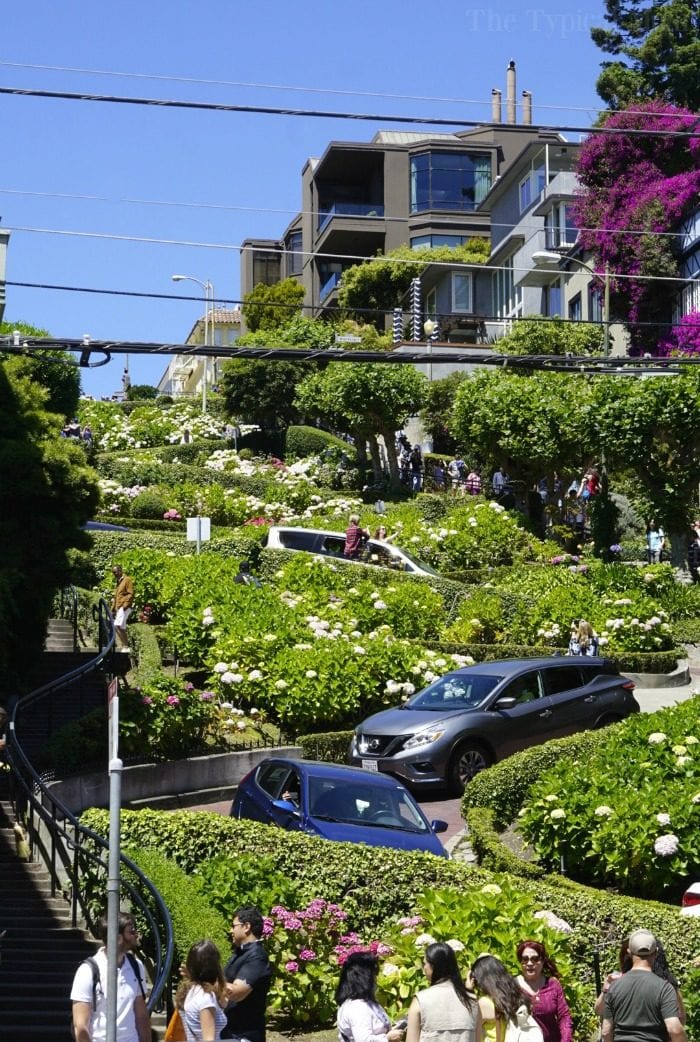 Coit Tower – We had a bit of extra time one day so we headed here to check it out. You can pay a small fee to go to the very top and get a fantastic view of the whole city.
You can just walk around and explore the surroundings too which is what we did. The view from the front is amazing! You can see Alcatraz and the entire Golden Gate Bridge from there.
We explored the area around it and watched an elderly gentleman sketching which was SO cute!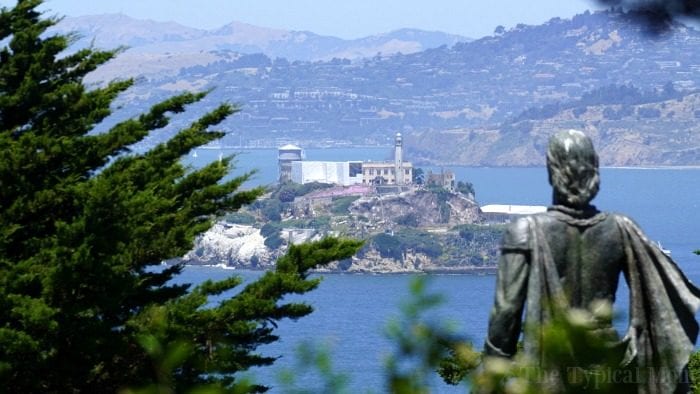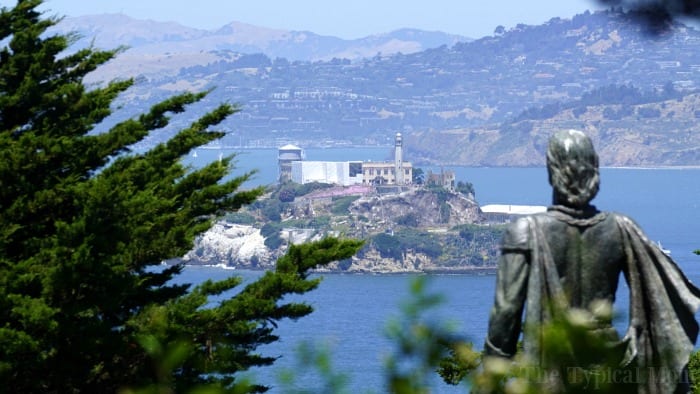 The Golden Gate Bridge – Yes on the boat tour you get a great vantage point traveling underneath it. We wanted a different angle and you can get it by driving over it (super fun).
Then when you get to the other side there is a road where there are multiple scenic view spots to stop and see just how amazing and big it really is.
Union Square – If you love shopping and/or window shopping this is the place to visit! It has the largest Nordstrom there, and tons of great places to eat.
The trolley lets you off right there so it's super convenient and our hotel was very near too. We stayed at the Serrano Hotel for three nights.

We were on a higher floor and had a great view of the city.
With comfy beds and a very helpful staff, there were two parking garages within feet of the entrance.
Things to do with kids in San Francisco
Ride the Trolleys – When you purchase the City Pass you get to ride any trolley for three full days while you're there.
This saves you a ton since each way is $7 per person! Even if you don't have a specific destination in mind just hop on in order to experience it. Honestly though it is your best mode of transportation while you're in the city.

Parking is very limited there and the trolleys have stops at just about every popular spot so you just look at the map.
Find where you want to go, and hop on and on as much as you like! Probably top on our list of family things to do in San Francisco
San Francisco is such an interesting city with so many things to do with kids. You could literally stay for a week and probably not see it all. Just one of many great places to visit on your California Road Trip.