If the ultimate California coast road trip is on your bucket list we've been everywhere and have some ideas for you! Here are some travel tips on where to stay and what to see in on your vacation.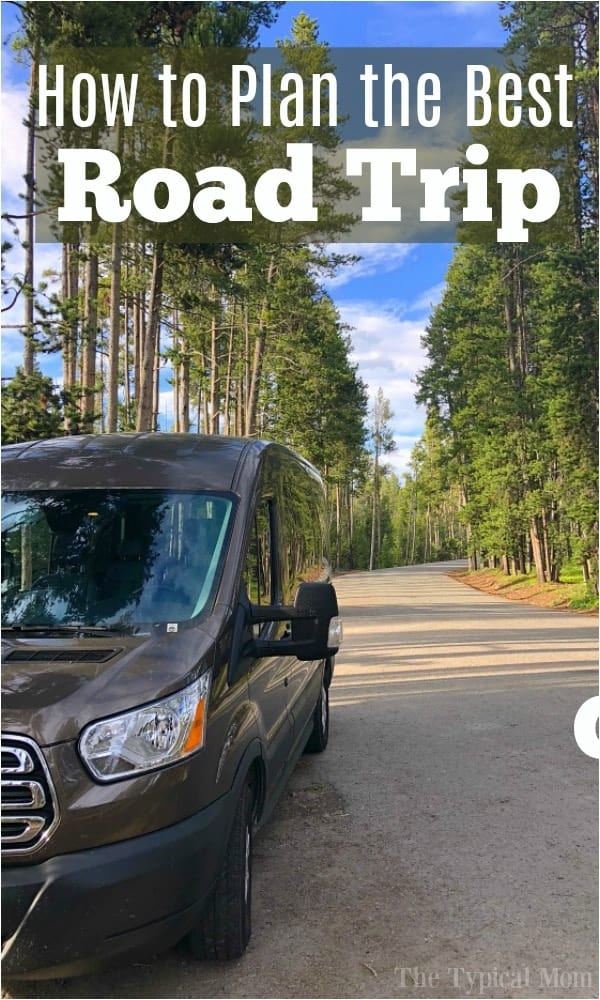 I was lucky enough to grow up on the California coast and have visited almost every theme park and National Park around. Now that I have children we do a lot of traveling and have many places we'd recommend to others when they are planning the ultimate California coast road trip! This and many other family travel resources are listed on our road trip blog post for you to enjoy. 😉 Sponsored by Howard Johnson. (originally published 8/17, affiliate links present)
California Coast Road Trip Itinerary 7 Days
If you have a whole week you can see a lot of this great state!! Of course the more time you have the better to sight see and since many of these attractions are quite far apart you will want an entire 24 hours at least at each one.
Even though two places may only be a few hours away, it may take twice that long to get there. Remember, traffic is no joke during rush hour y'all.
My kids are old enough now to travel a good 8 hours a day, and big enough to love any and all roller coasters too so we try to mix it up a little bit when we are traveling.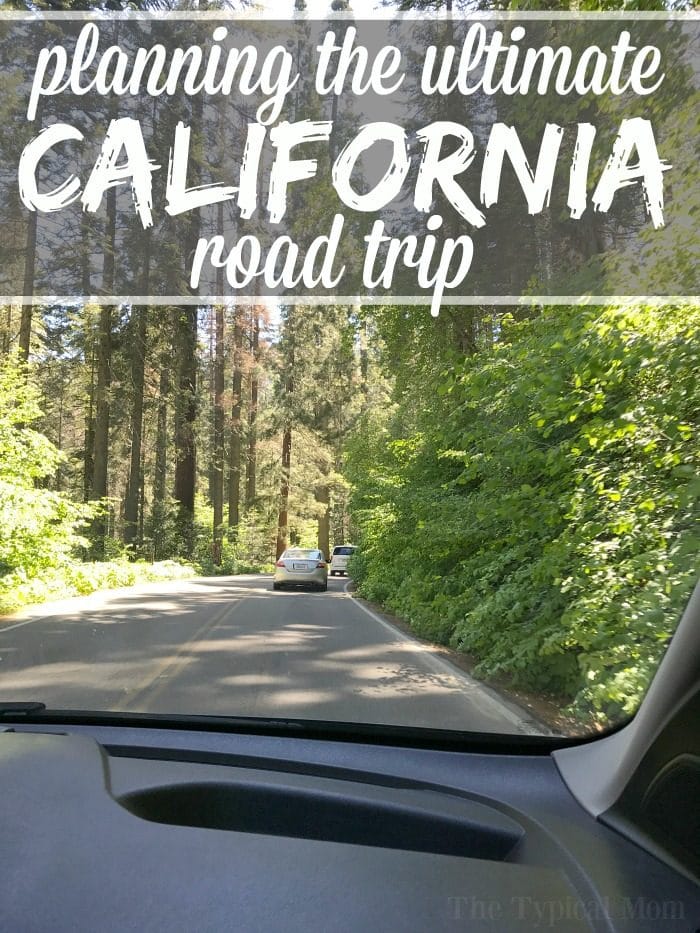 We generally plan around the best National Parks for kids. Then throw in a few great theme parks along the way. California really has it all when you're focusing on those!
California coast road trip
San Francisco – Never short of things to do, this big city is full of fun things for families! From an aquarium, shops, great restaurants, trolley rides, the iconic Golden Gate Bridge and Alcatraz Island.
You could spend several days here and never get bored. If you're traveling with kids I find it's important to find a great place to stay and in between your busy days so you can take a rest or just have a down day where you enjoy the pool and one another.
Here are the top 10 things to do in San Francisco as far as we were concerned, the best of the best. Grabbing a City Pass San Francisco can save you bunches on activities too.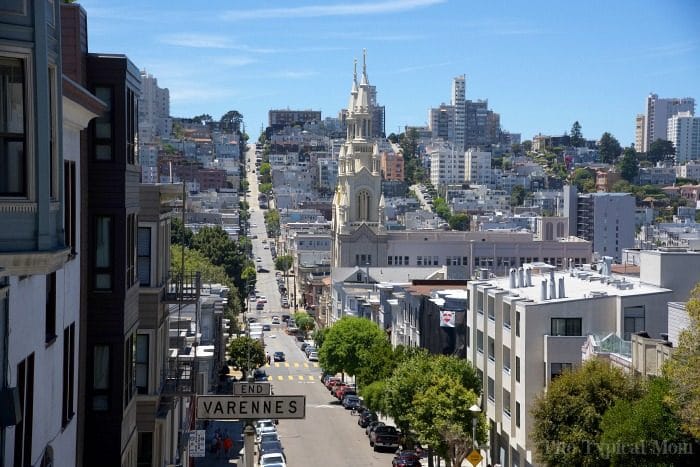 Road Trip California Coast
Now let's move on to some more beach cities, one with a fabulous aquarium you need to see, even if you are an adult.
Monterey – They have a great aquarium there and it is a beautiful area! It isn't too far from San Francisco so it's a great "next destination" if you're heading that direction. There are many locations so you're sure to find an HoJo hotel when traveling the California coast which is nice and they're affordable for families too…win! 😉

Hit the Monterey Bay Aquarium while you're there.

San Simeon – Such a cute city and Hearst Castle is just amazing! I have been there twice and taken two of the three tours they offer and each one is unique. A must see.
Morro Bay has camping right along the Pacific Ocean. In San Luis Obispo, it's a beautiful area.
California National Parks
If you want to head inland for a few days I suggest visiting Sequoia or Yosemite, they are amazing! We like to include a new National Park visit in each of our long road trips if possible, they make for some of the best vacation spots for kids.
You can get a free National Parks pass here if you're traveling with your kids. We share how you can travel for free here as well, no joke!
California Road Trip
Universal Studios – Fun place to visit in the Los Angeles area that is full of memorabilia from your favorite movies, World of Harry Potter, and the behind the scenes tour is a must!
Aquarium of the Pacific – This is a fabulous aquarium in Long Beach. It is huge and has an outside as well as an inside area with touch pools and more. Great restaurants within walking distance too.
The Queen Mary – While you're in Long Beach you've got to take a tour of this massive boat! They have different events on throughout the year as well so check their schedule before you visit.
Knott's Berry Farm – Remember I said I love incorporating theme parks? Well this is a great one for little ones as well as those who love a REALLY fast roller coaster. They have great live shows too that involve the audience, and a Western theme that makes it fun and different.
California Coast Road Trip Family
The Beach – Well we can't forget that when planning the ultimate California coast road trip! There are so many beaches we love but Huntington Beach is a great one with a pier and a restaurant at the end of it which is fun to experience.
Along Pacific Coast Highway is the San Clemente beach which we love, and Mission Bay in San Diego is great in Southern California. Really you can't go wrong at any of them though. Just bring some chairs, buckets, sunscreen, and relax for the day.
Sea World – I don't know if I would define it as a theme park but they do have a few rides now like Manta. They are quite fast and my kids love them. You can get a free Preschool Pass here too.
California road trip stops
Scripps Aquarium
LEGOLAND – and the Legoland waterpark
Children's Museum
Mission Bay
The Flower Fields
USS Midway
This is a great opportunity to take advantage of the 20% off discount on 2+ nights at another Howard Johnson location too! We love discounts like where kids eat free and hotel deals like this.
And if you want to keep going throughout the rest of the state, you can download our free California bucket list
printable here too.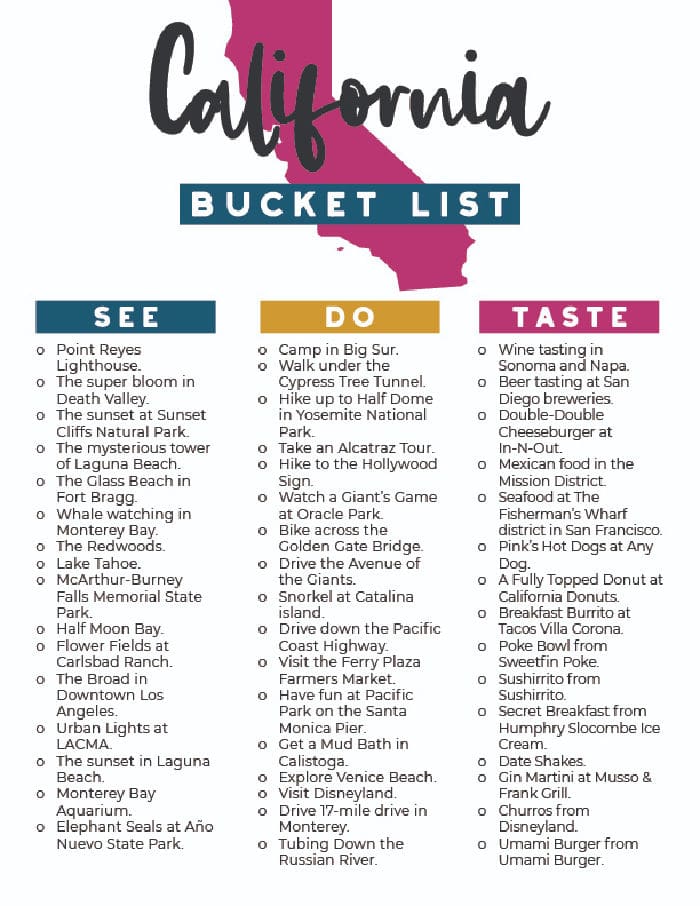 I hope we gave you a few ideas that help with your plans. There are so many great places I couldn't list them all but these are a few of our favorites! Wherever you go just have fun and make lots of memories together. 😉
Want to see a few of my favorite things that I am totally obsessed with?? Take a peek and see how many you might already have…twinsies!
Looking for more easy family recipes and tips? LIKE The Typical Mom Facebook page?
Then sign up for my free newsletter, and follow me on Pinterest! 😉
***** If you LOVED this recipe give it 5 Stars below and let everyone know what you thought about it. 😉