This is why you should take your kids to Sea World Aquatica waterpark! Great place to visit in Southern California with your family with slides and more!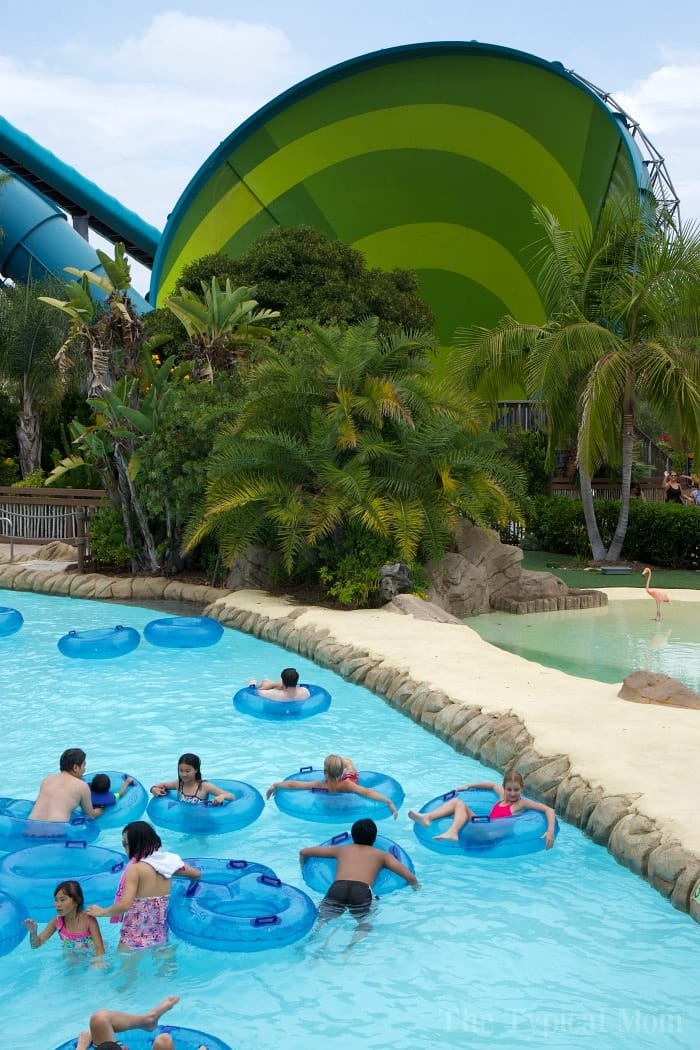 We visited this Southern California waterpark this summer for the first time. The kids had a blast! We have visited many other family fun water parks in California and on vacations, this one is on our list of places to visit again! 😉 Sponsored visit.
Aquatica Water Park San Diego
With a long lazy river for all ages, the "toilet bowl" ride that gives you a bit of an adrenaline rush, and plenty of areas for little ones too. There is something for all ages.
As my kids took off and left me behind with all the stuff I roamed around a bit. I found these gorgeous flamingos (yes they are real). They were just walking about and you could get quite near them. Such a great feature!
What is the difference in Sea World and Aquatica
The first is the place where you see sea animals perform and sometimes can touch them too. The other is a totally different location in San Diego, San Antonio, and Orlando Florida too. It is a waterpark with slides, a wave pool and splash pad for toddlers.
A really fun addition to a waterpark that we hadn't seen before at any other. Totally makes sense since this water park is a part of Sea World! With that being said, it is not attached to Sea World San Diego.
Aquatica San Diego location is actually just South of the park in Chula Vista. It's in an area off to itself and kind of tucked away with plenty of parking and seating inside.
Aquatica San Diego Review
I'm a people watcher when I take my kids to amusement parks and places like this. One thing I appreciate as a mom is an area where I can sit and relax in the shade and I can watch my kids play.
I found a beachy area filled with sand and chairs. With plenty of umbrellas and chairs it was comfortable and shady for me!
Like I said, there were plenty of TALL slides for my girls who range from 9-16 in age. However they also have tons of fun areas for toddlers too!
SeaWorld Aquatica Rides
Smaller slides and a water area where only children 3 and under are allowed to play are present. They had this huge play structure, and a bucket that dumps occasionally are right in the middle of Sea World Aquatica. Once again they have lots of seating around the structure as well as you can see.
They provide life jackets if you or your child needs one which is nice, and there was a little eatery where we had burgers and drinks for lunch. Even my "little ones" enjoyed the large area with the water play land in the middle.
If you're looking for some things to do in Southern California this waterpark is a great choice! Sea World behind the scenes tours are amazing too, something you and your kids will not forget.
You can find more information on all 3 of their locations, prices, and times here….enjoy friends!