The Sea World behind the scenes tour it's pretty amazing! Focusing on rehabilitating animals and conservation you get an up close look at animals you love!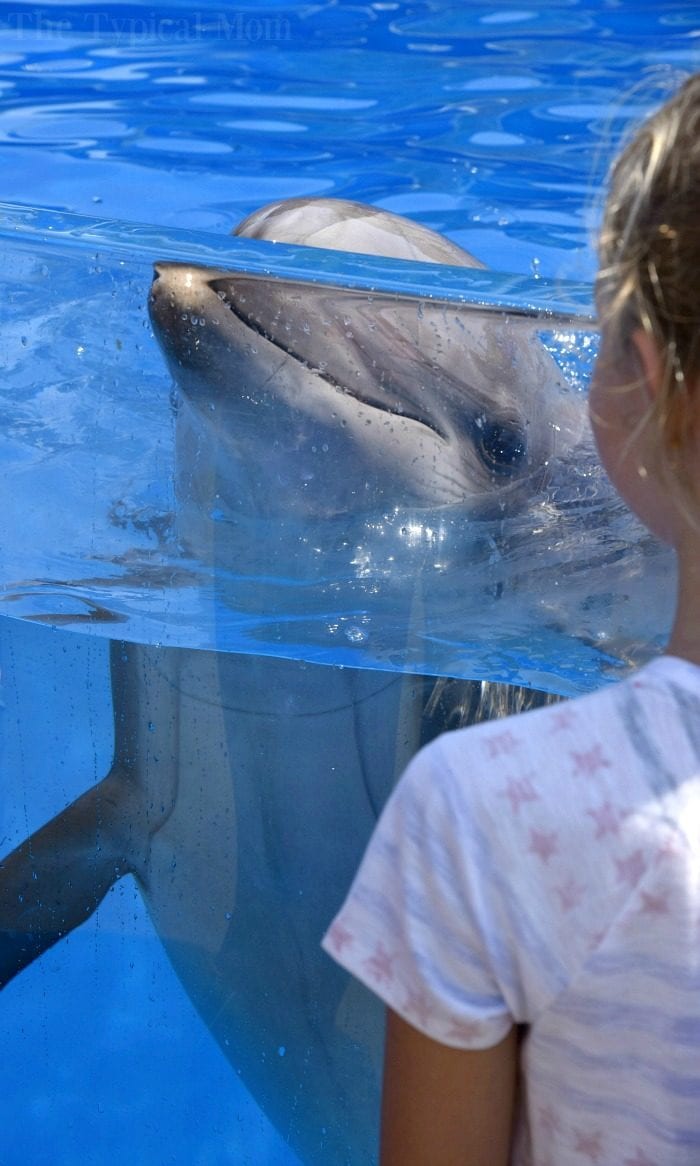 In my line of work I get some pretty cool opportunities like this Sea World behind the scenes tour! They offer something similar to the public where you can get up close and personal with the animals you love, learn about how they rehabilitate those who have been injured, and touch animals you may not otherwise have the opportunity to interact with.
When we were eating an amazing lunch together (they offer the same choices inside their park…not just hamburgers and hotdogs there), they brought out a few animals the children could touch! Special thanks goes out to Sea World and The Moms for hosting this event, and inviting us, so we could share our experience with you. 😉
** For more fun enter our contest at the bottom to win 4 free tickets to Sea World too **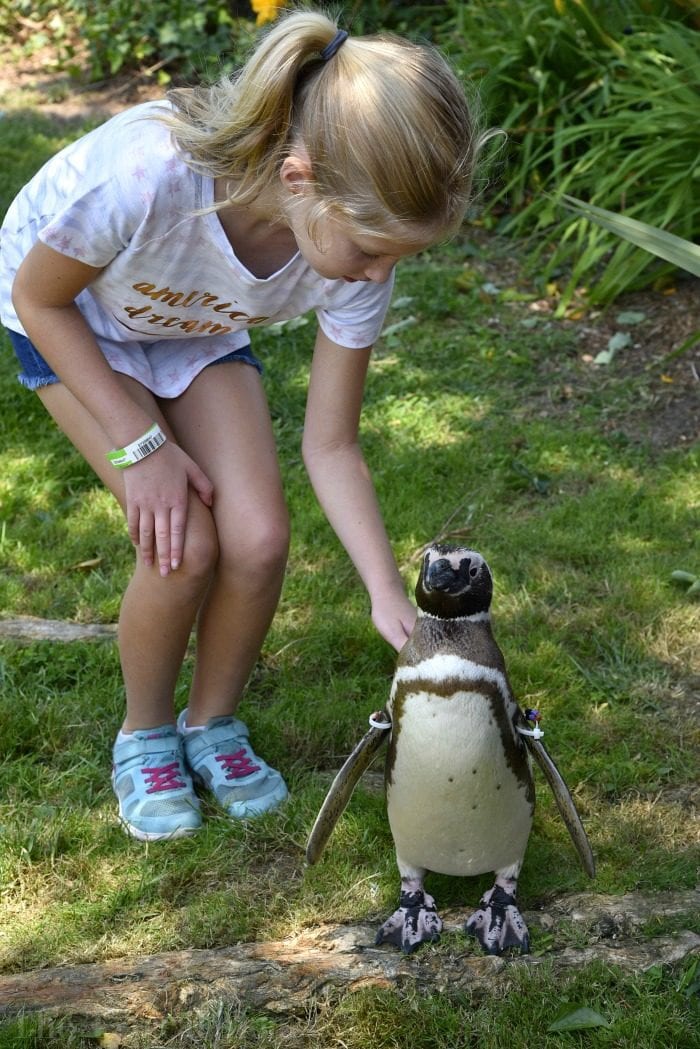 How often do you get to touch a penguin??!! A trainer came out with this fella' and talked to a small group of us about how they care for him and answered questions. Of course it was a great picture taking opportunity, and definitely something she won't forget.
We went on a Sea World behind the scenes tour many many years ago when she was little and in a stroller. We remembered seeing the baby sharks and learning about how they helped animals that had been hurt.
I was interested to see what we would be shown this time since a long time had passed. I saw that they even started an interaction program. You put on a wetsuit and REALLY get up and close with friends.
I knew we weren't going to do that but when my girls saw this was an option they were ready to suit up and jump right in!!! Maybe next time…… 😉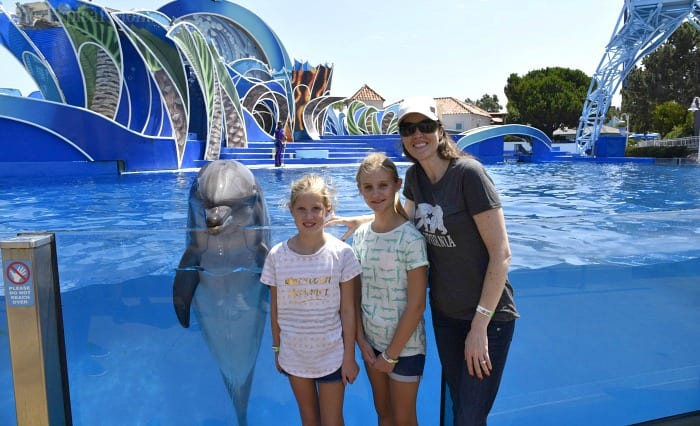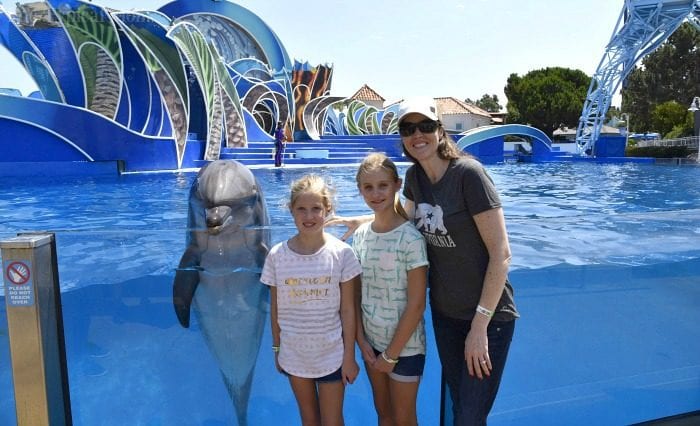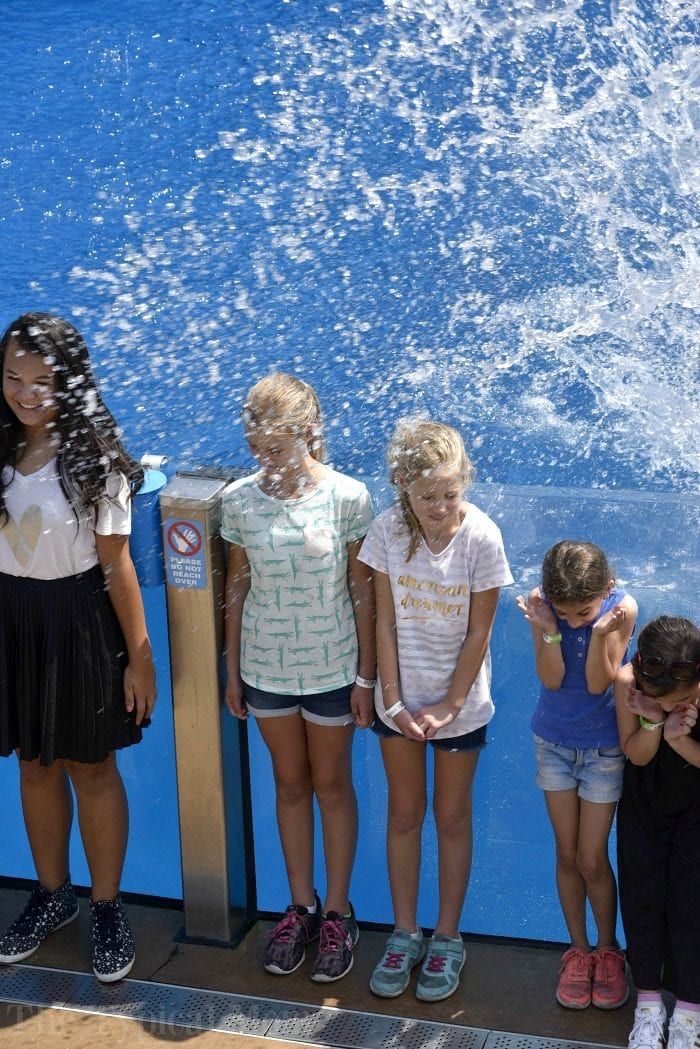 First we saw the Dolphin Days show with the rest of the audience. When the show was over and everyone cleared out we were able to take pictures with one of them and get splashed.
It was a warm day so it didn't take too long to dry off. Then it was off to the Orca Encounter where they explained what their sounds and movements meant. Really interesting.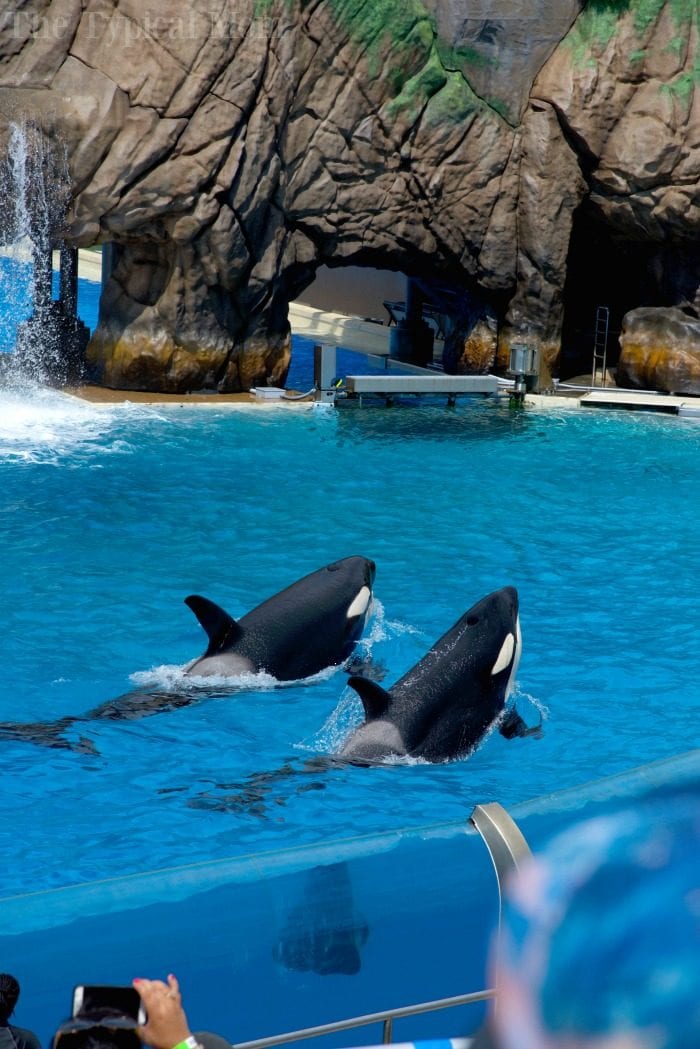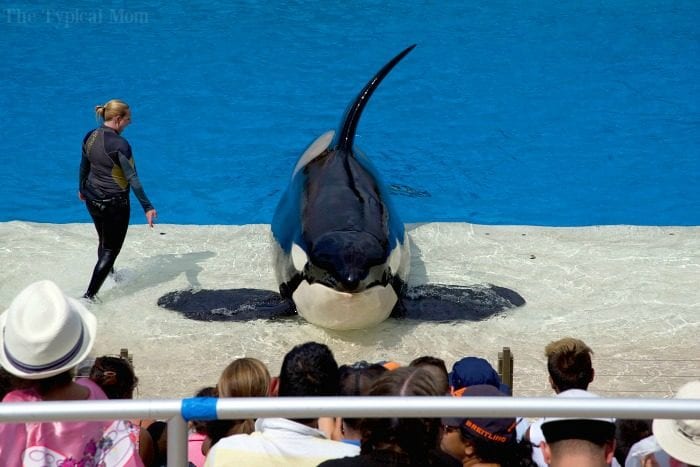 We sat in the middle VIP section which isn't super close to the front. But as you can see we still had a great view of the show.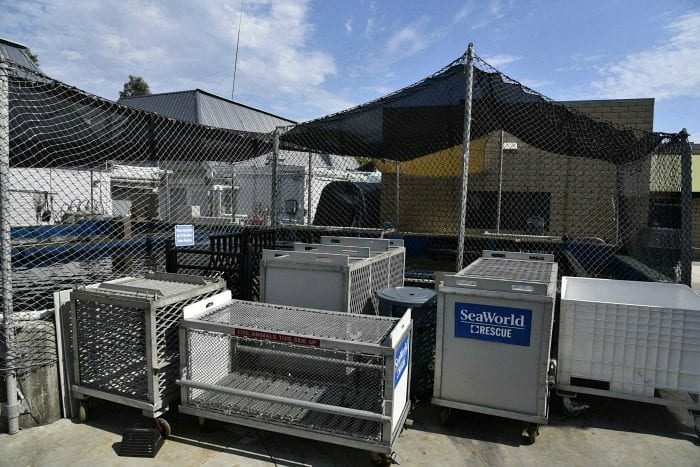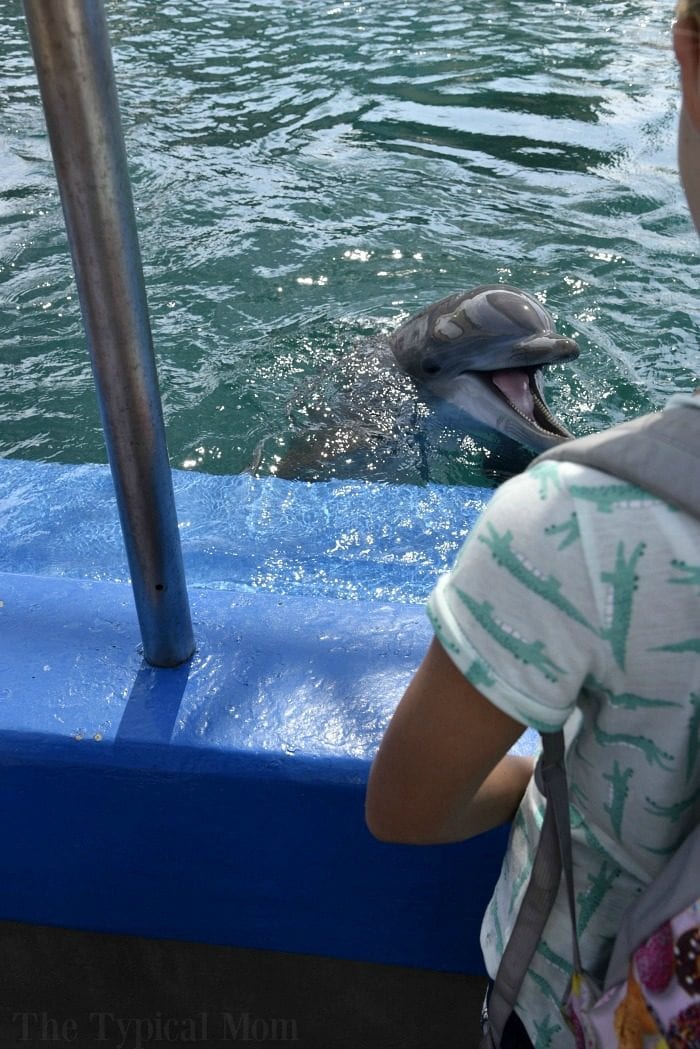 We learned how Sea World helps animals who have been injured so they can release them again. T
hey rescue over 30,000 animals each year! There is a large facility prepared for any sea animal you could imagine. If they don't have what they need, they will create it!
There was a sea lion there who they found to have pneumonia. They didn't have a machine to help him breathe so they made one big enough for him! They said he'd improved quite a bit but needed a bit more care before releasing him back again.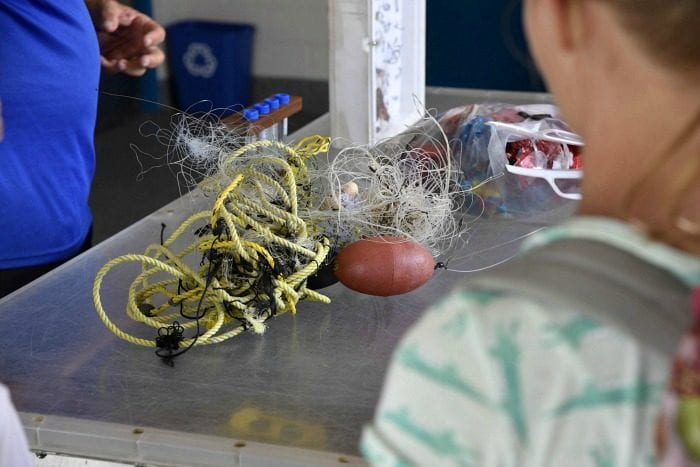 To round up our tour there was a lesson showing things that can harm animals in the ocean. They explained how we can help too. Children had an opportunity to ask questions and feel the objects that shouldn't be disposed of in the ocean.
It was a wonderful afternoon and day full of information and interacting with my children's favorite sea animals! Another thing that had been added since the last time we visited Sea World was their IllumiNight experience.
We only got to see about an hour of it, and hope to come back to see more.
If you haven't visited Sea World San Diego, San Antonio, or Orlando a lot has changed! The shows are great, they change the park throughout the year, and if you have the opportunity to go behind the scenes I would definitely do so…it's pretty special! 😉