We took a trip to the La Jolla tide pools the other day to see seals and play in the sand/water. It was really a lot more fun than we expected it to be. We ended up at the La Jolla Cove tide pool area and this is what we saw. San Diego is such a great area!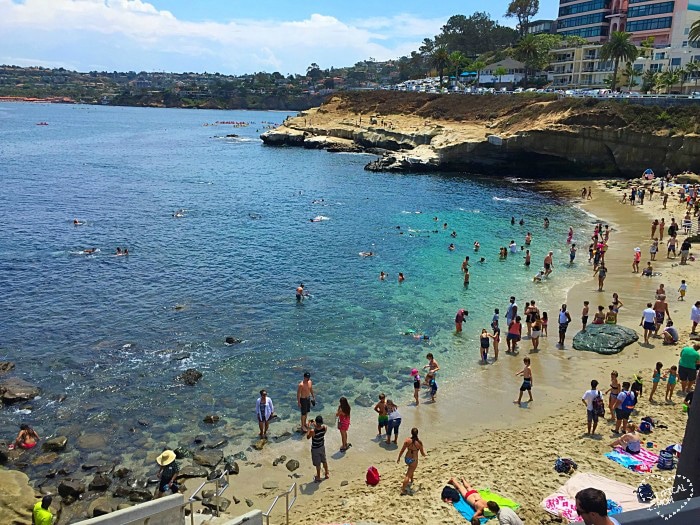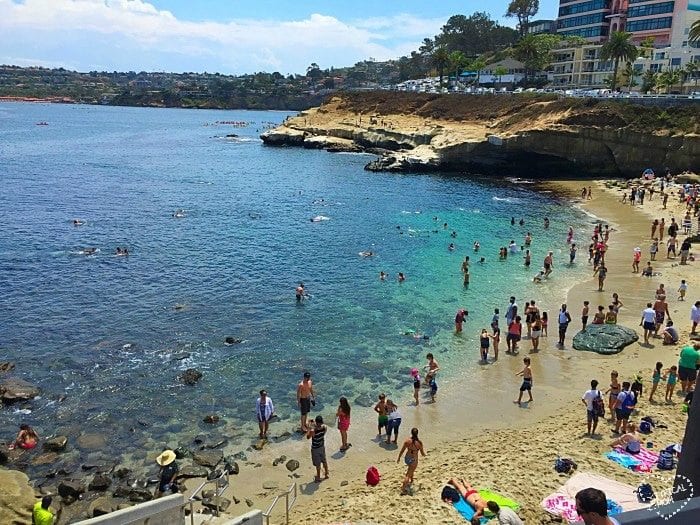 ** This is just 1 of 15 places you MUST visit in the New Year here in SoCal….here are the other 14 must sees!
La Jolla Tide Pools
It is quite gorgeous when you find the stairs behind the bathroom area. There were vendors up at the top too with goodies and hot dogs if you wanted a bite. There was a stage for singing too and it looked like concerts were held quite often there. Have you been here??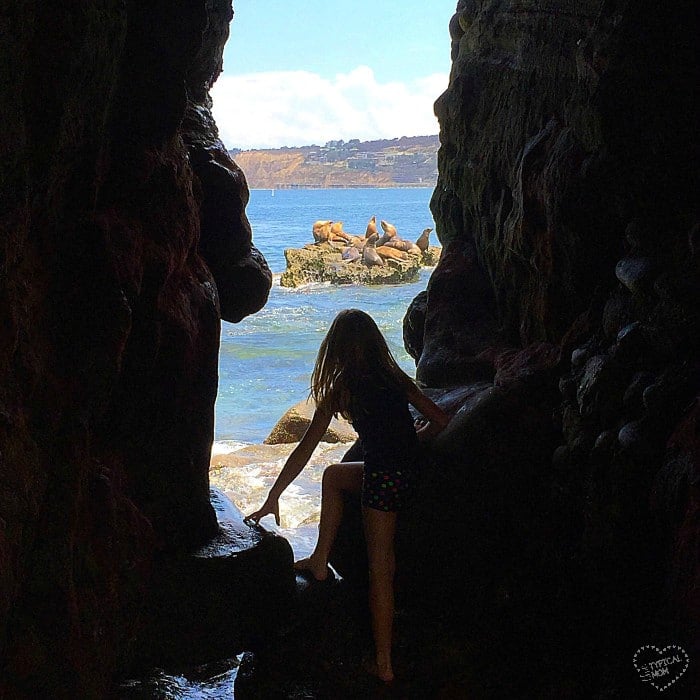 When we were at the bottom we found some shallow pools to put our feet in and this gorgeous view with seals right across from it. We showed up mid day so it was high tide so there was less to see as far as the tide pool area and finding little creatures were concerned but it was still a great area to hand out for the day.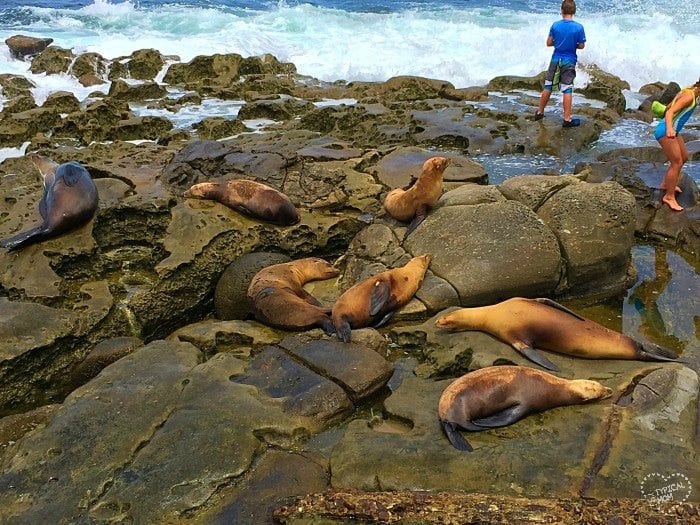 We went to look around a bit and very near was an area where the seals were just enjoying their day in the sun! They came quite close to you and there were several people hanging out on the rocks near them. This whole area is called Children's Pool with parking on Coast Blvd.
For more easy recipes, tips and crafts please LIKE The Typical Mom on Facebook and follow me on Pinterest! You can also sign up for my free weekly newsletter which is packed with goodies I know you'll love. 😉