What there is to see and do at the La Jolla Tide Pools in Southern California! From seals to beaches it is a family friendly place to explore. Great restaurants and shopping there too.
** This is just 1 of many things to do in Southern California in the New Year here in SoCal….here are the other 14 must sees!
La Jolla Tide Pools
It is quite gorgeous when you find the stairs behind the bathroom area. There were vendors up at the top too with goodies and hot dogs if you wanted a bite.
There was a stage for singing too and it looked like concerts were held quite often there. Have you been here??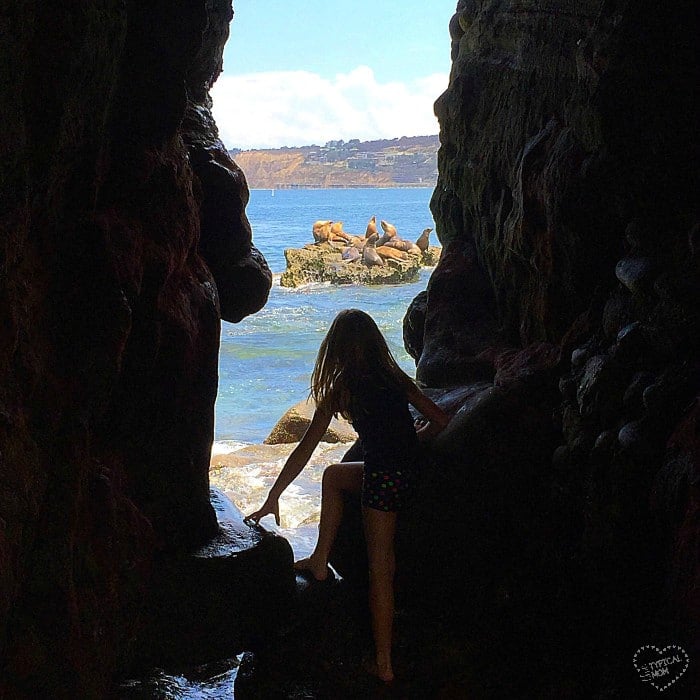 La Jolla Tide Pools Low Tide
When we were at the bottom we found some shallow pools to put our feet in and this gorgeous view with seals right across from it.
We showed up mid day so it was high tide so there was less to see as far as finding little creatures were concerned. It was still a great area to hang out for the day.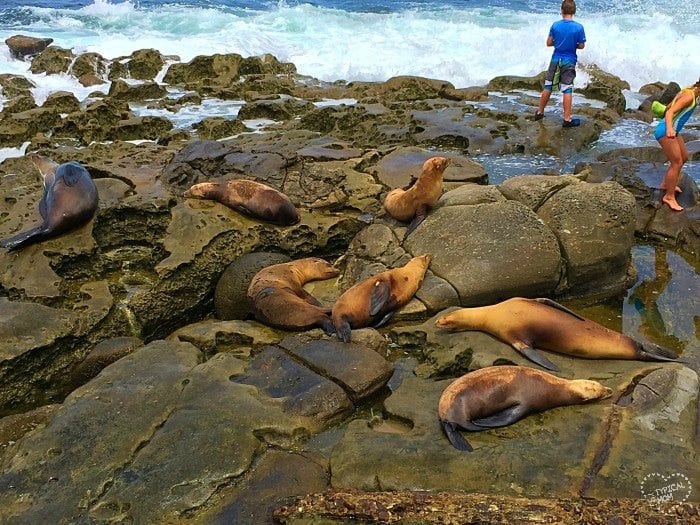 La Jolla Tide Pools Pictures
We went to look around a bit and very near was an area where the seals were just enjoying their day in the sun!
They came quite close to you and there were several people hanging out on the rocks near them. This whole area is called Children's Pool with parking on Coast Blvd. A great way for kids to get pretty up close to otherwise aloof sea animals they would normally just see at Sea World.
I would highly recommend if you are visiting this area, or have toddlers – teenagers visiting this area. It's a very low cost adventure your whole family can enjoy.