Legoland CHIMA Waterpark is just a small part of this family friendly water play area in Carlsbad. See what to expect when you arrive and what's coming!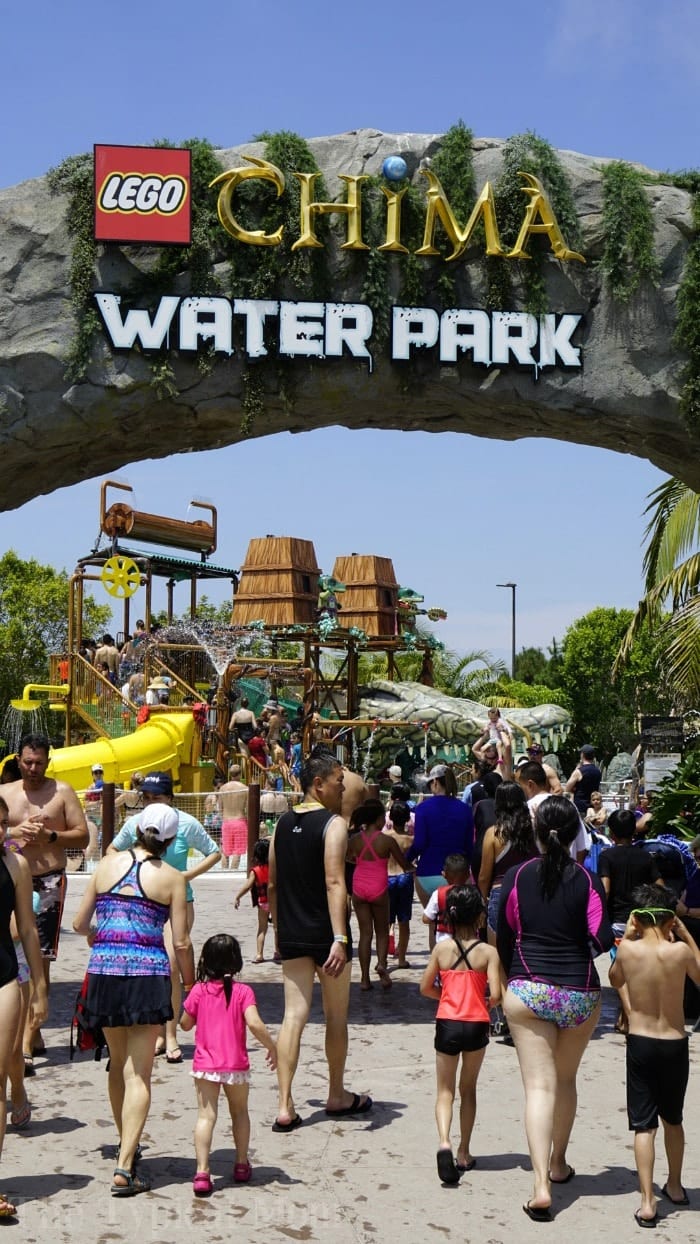 Inside Legoland there is a water park, did you know that? The entrance is in the back of the park near the fun cars kids can drive. They are constantly adding more slides and attractions. This time we came to see the Legoland CHIMA waterpark new slide called Surfer's Cove! (originally published 8/17)
Is Legoland and the Waterpark Connected
Yes and no. You can enter it separately if you want but there is an entrance on the back side of the park itself as well. If you have kids they will love this place. If you have little ones it is a perfect water play area that is shallow and so much fun for them to play in.
Some waterparks have one small area for toddlers and little ones, but Legoland waterpark has several areas with playscapes. Full of water shooting out everywhere, an alligator slide, a bucket that drops it's load on your head and a lot more, it's great.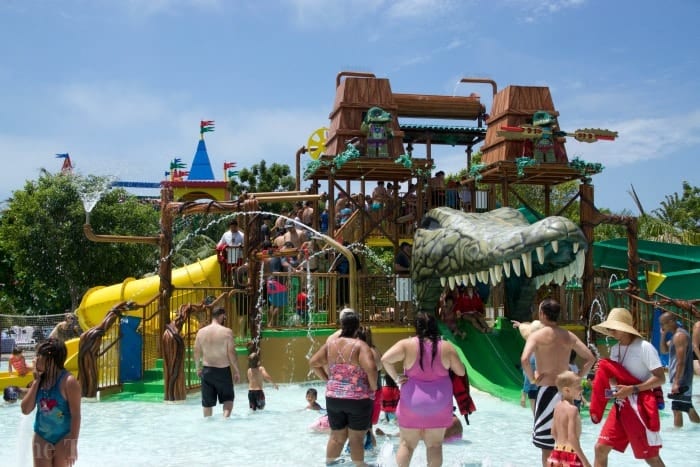 Legoland Waterpark Review
Like this one! When you enter into Legoland CHIMA waterpark entrance (seen above) you will find this huge play area. It is shallow enough for even the littlest of walkers.
With shallow steps, small slides, and lots of places for squirting mom and dad! Doesn't this just look so fun??
As for every water play area here there are plenty of lifeguards who patrol the area constantly. This is helpful to parents…especially with wee ones.
Parents can hop in and play along with their kids in the water areas, and go on the slides too! There are several, some are individual and one has a raft where multiple people can hop aboard and slide down together to the bottom pool.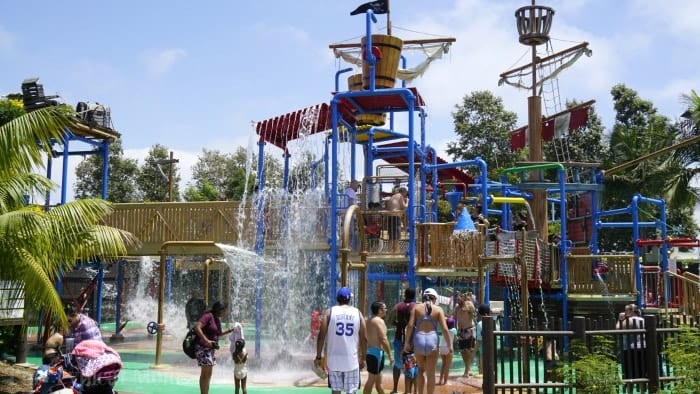 Chima Legoland Waterpark
Here is another water play area just across the way. It is like a huge play structure you'd find at your local park but full of water, buckets, sprayers, and lots of opportunities to get soaked.
There are lots of seating areas around each and every play area and even around the lazy river and eateries there.
Lockers are available too and if you're planning on having lunch there. I highly recommend the soft tacos at the stand near the lockers. They are amazing!!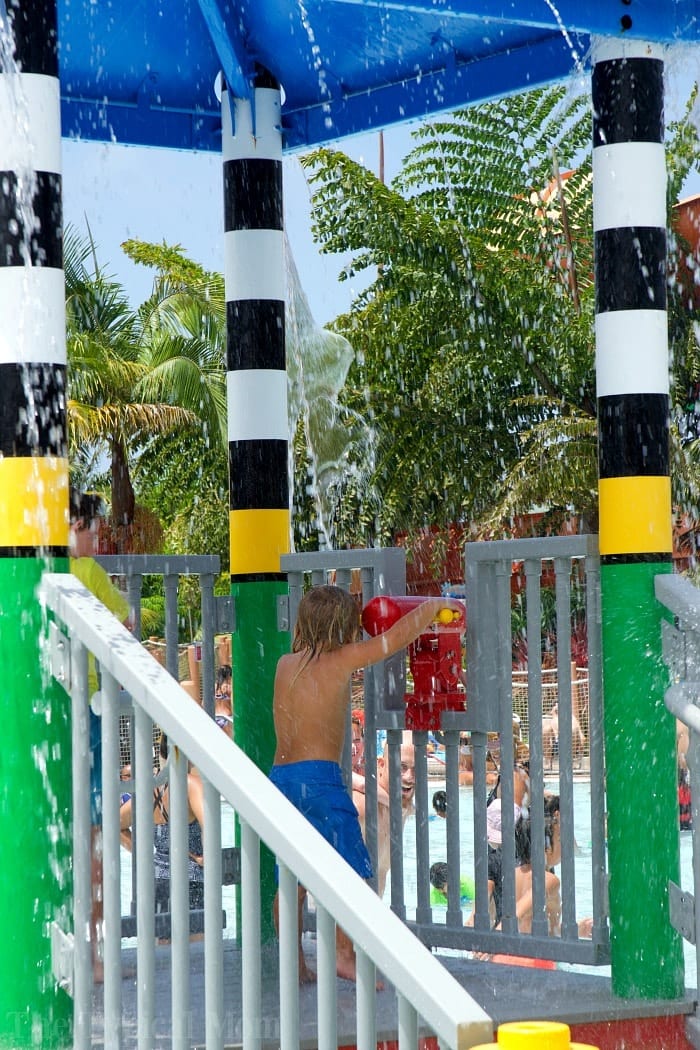 Waterpark at Legoland
In the middle of the Legoland waterpark is a large structure with lots of squirting and a huge bucket. It dumps water out every few minutes.
It is a really large water area. All the way across it's shallow so even a little guy like this can make it all the way across.
Little ones can definitely spend hours in just one of these areas and always find a lot to do.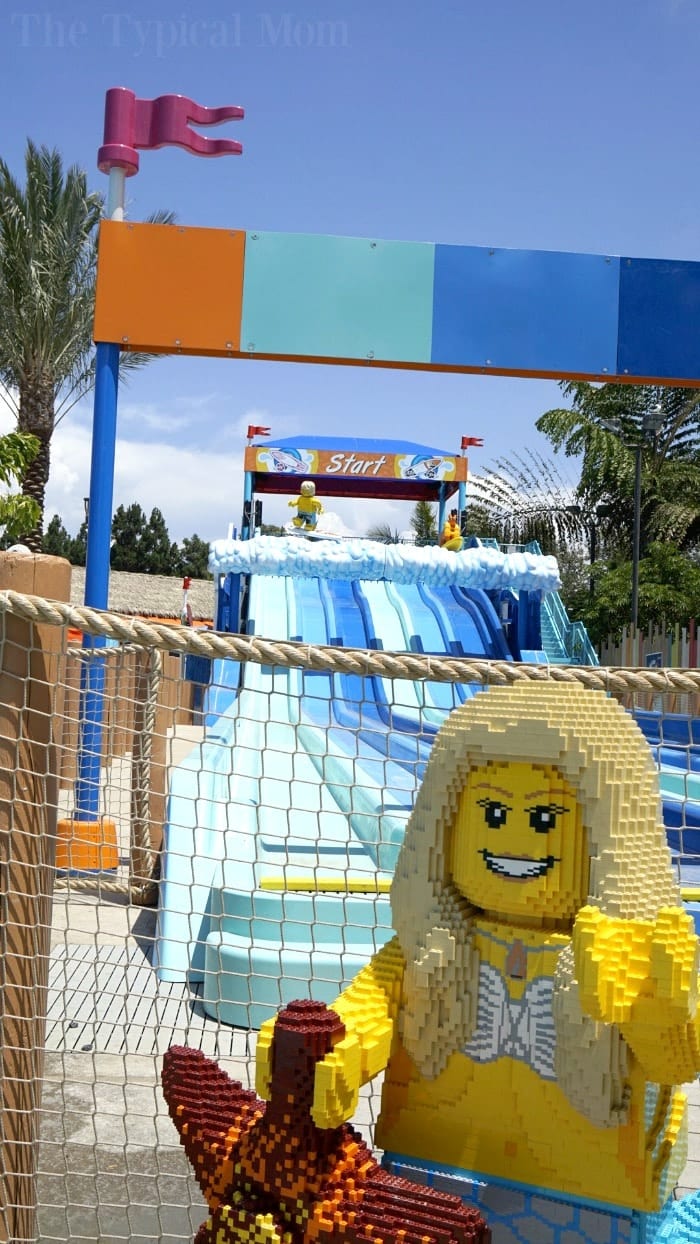 Legoland CHIMA Waterpark Hours
This is the newest attraction coming soon, Legoland Surfer's Cove slide! Hopping on a soft mat and jetting down on your belly will be the name of the game here. Then you can see who wins and makes it to the bottom first!
We were there when they announced they were getting ready to build this slide. Can't wait to go back and check it out when it's ready!
If you're looking for a great, and wet, time to have this summer, you should check out Legoland CHIMA waterpark. Days and hours of operation are here so you can plan your visit accordingly.