Why we love Legoland California Waterpark and the new slides they are going to open soon! Great water park for young and older kids too in Carlsbad.
We were invited to Legoland California waterpark this week to see what new slides they were working on and to see them generously donate $80,000 to help the Los Angeles and San Diego chapters of Ronald McDonald House Charities® continue to do wonderful things for children and their families. My girls and I went and enjoyed the weather, play areas, and slides they love like this one where they not only had fun but met a few new friends too! Special thanks goes out to Legoland water park for sponsoring this post so we could share our experiences with you.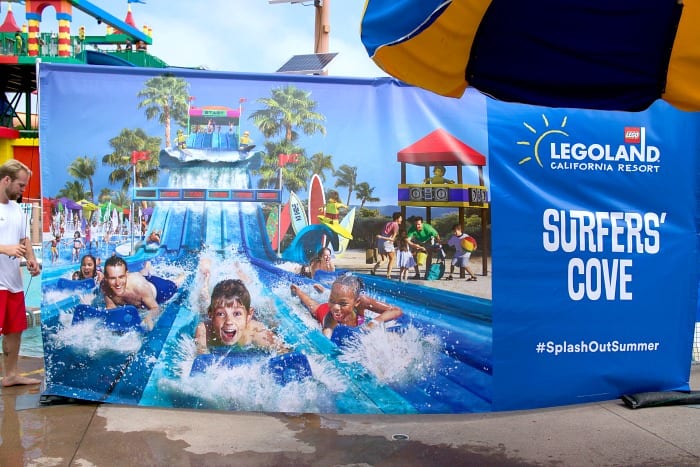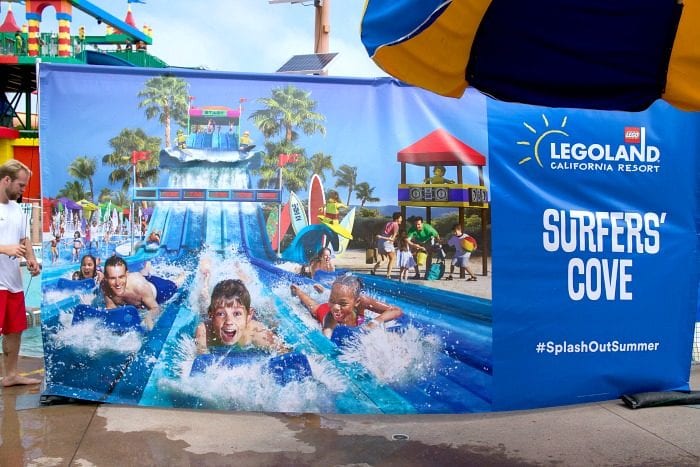 Here's why you should visit Legoland California waterpark:
In their new Surfers' Cove kids will be able to race their friends at Riptide Racers timed water slides, enjoy an awesome splash-ground at Wipeout Lagoon and enjoy the new and delicious Beach Street Tacos (which had the most amazing pork tacos I've ever eaten)! Riptide Racers is a competitive water raceway designed for children to jump on a mat and race down one of six slides with family and friends for the fastest time! Each slide stands 17 feet high and is more than 100 feet in length. Wipeout Lagoon will be a "spray ground" with multiple water jets splashing on and off with plenty of new LEGO® models like a surfing dog to create a fun place to cool off this summer in Carlsbad.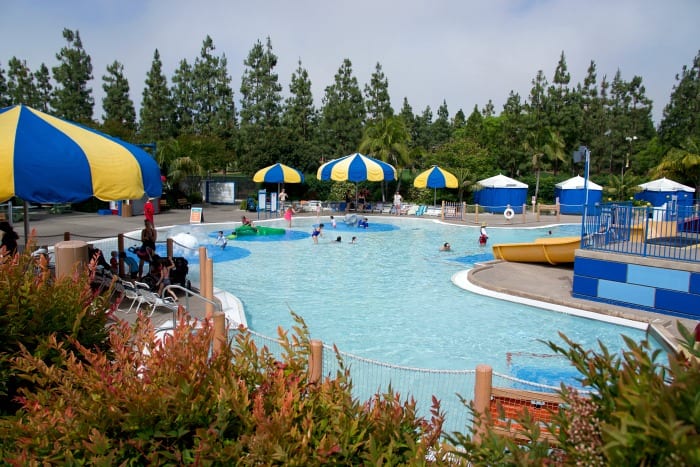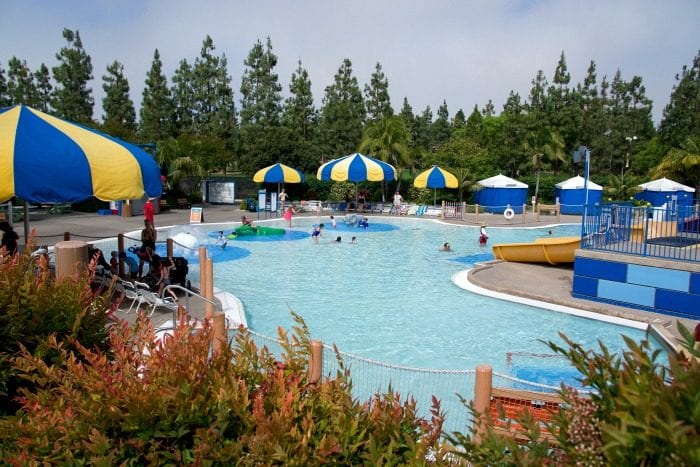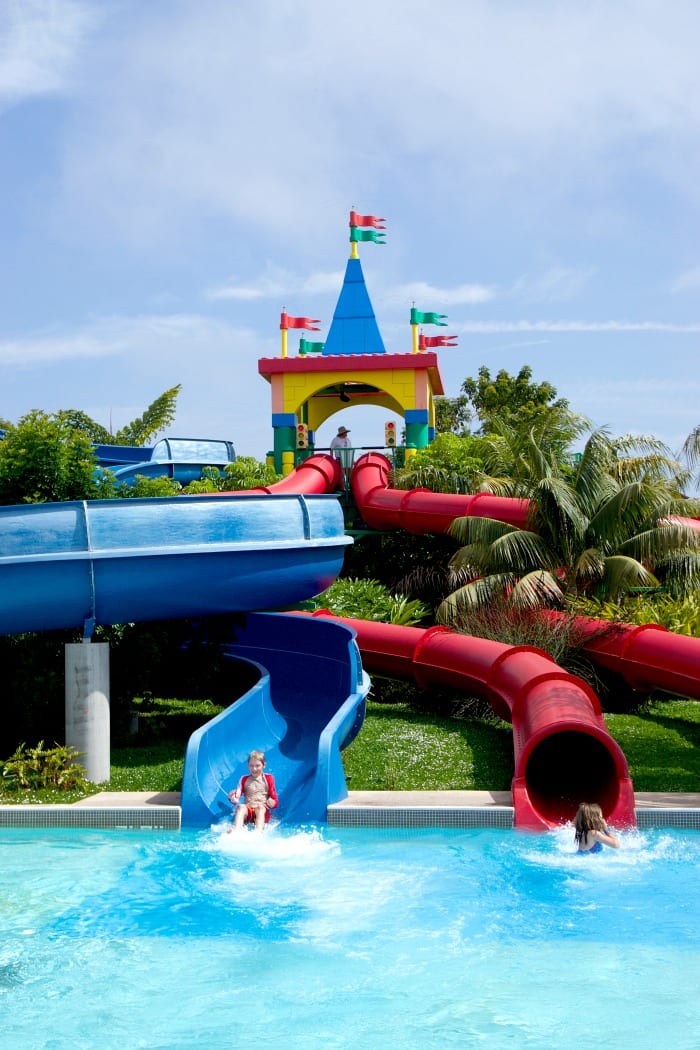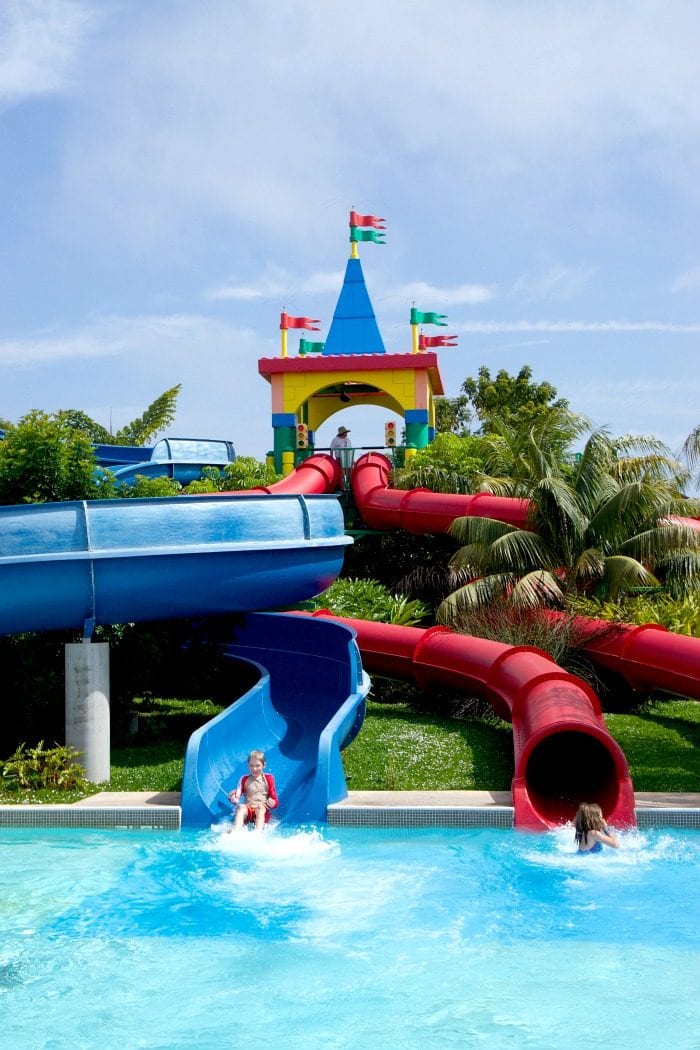 If you have little ones there are plenty of shallow areas and smaller slides for them, bigger ones can enjoy longer slides at Legoland California waterpark like these and several others. Of course the surprise splash area centered in the park is always fun for all ages and there are many shaded areas where parents can sit and cool off.
Of course inside the park there are tons of fun activities, take a look at our last visit there and see. I always list any and all Legoland deals I find here so you can take advantage of them when they come about.
Whether you live in Southern California or you are coming here on vacation it is a great day to spend together with fun for everyone…and you can enter to win tickets below too! * US Residents Only. No purchase necessary to enter. All readers have an equal chance to win, however, you must enter to win. A winner will be randomly selected via RaffleCopter and notified via email. I will attempt to contact the winner for 3 days. If the winner cannot be reached by email, a new winner will be selected the same way. There are several different ways to earn entries. One prize per household. The winner will receive, free of charge, the prize mentioned above. This prize is not available for exchanges and has no cash value. Prizes are not transferable or refundable and must be accepted as awarded. The winner is responsible for any and all other costs and expenses not listed above. Not liable for unclaimed prizes or fulfillment.