Best air fryer fish recipe with no breading is here. Lightly seasoned fillets are a healthy, keto and low carb dinner. Cooked fork tender in just a few minutes.
It's not just how to cook fresh fish though, we have gone a step further than that. Why? Because I happen to be forgetful and dinner doesn't always get defrosted in time.
Fish in Air Fryer
You really don't need much. This time we didn't use any breading at all. Below I will share with you how to use a light layer of bread crumbs too. These are the ingredients you will need for this version:
Fish fillets
Salt and Pepper
Butter

could use olive oil instead, but salted butter is so much better

Lemon
Seasonings are really up to you. If you put garlic salt or garlic powder on everything, then by all means use that. This is just a suggestion as far as that goes.
If you like a bit of tartar sauce you can make a bit of that to serve on the side too. It's a must when we are making air fryer fish sticks for sure.
I guess another plus to this way of cooking seafood is if you or someone in your house is sensitive to the smell, it will stay more contained. For us, all 5 in this house are kinda' obsessed with anything out of the sea.
Whether it's caught on a line out of the nearby river, or store bought it is always a winner for dinner.
If you're new and just testing out air fried foods you may just have the Instant Pot CrispLid.
Yes you could use this to make air fried fish.
It is a great way to start but I do recommend getting a separate unit if you start using it a lot.
Having a designated, contained air fryer basket just gets everything crispier.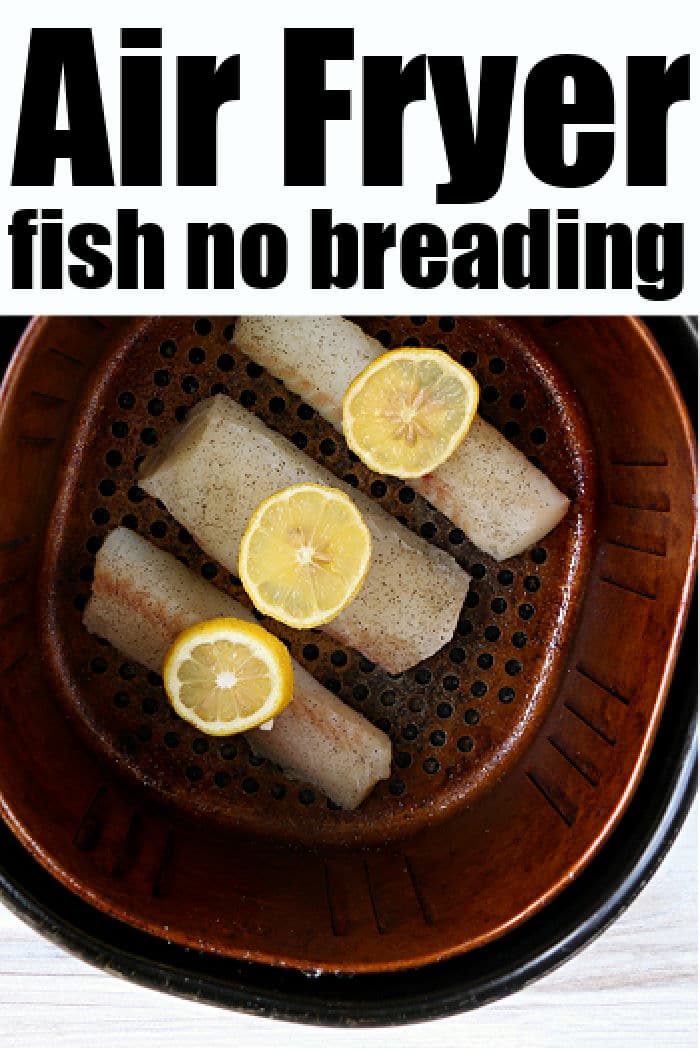 Air Fryer Cod
These pictures feature cod filets. Any white fish would be fairly similar when it comes to the 12 minute cooking time. The biggest difference is how thick they are. I suggest medium sizes, not too thick.
Simple with just butter and seasoning, this is similar to our air fryer scallops recipe.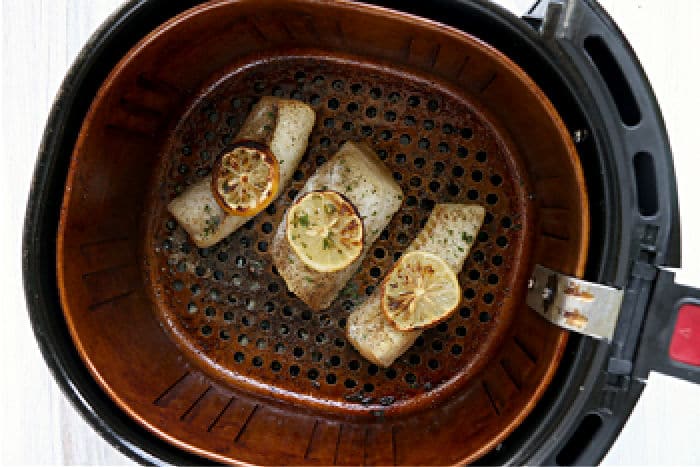 Remember, your pieces will shrink. Each one is quite high in protein though so unlike a burger or pasta you won't need a huge serving for each person. Typically 1/2 lb. uncooked weight is good per person.
Air Fryer Fish and Chips
Remember, you're probably going to serve this with other items on the side too. You can go comfort food style with fries, or sweet potato chips too. Make it fun if you do by using hot dog baskets or thick paper as cones.
We will share a few other side dishes below too. Mix it up and figure out which are your all time favorites.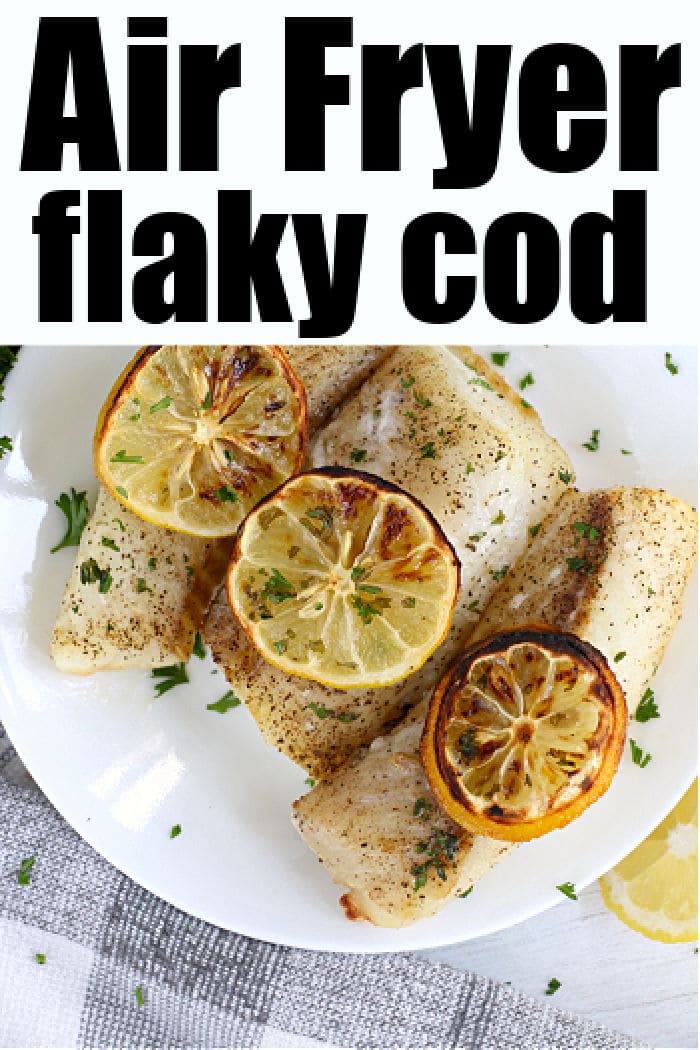 How do you cook fish in an air fryer?
We will show you how to do just that right here!! Whether you have frozen fillets, fresh, or frozen fish sticks we have directions for them all here!
In just 12 minutes you'll have tender flaky fish in an air fryer everyone is sure to enjoy.
Want to add a bit of light breading on the outside now? It is a nice change to add a bit of flavor and texture. You can use Italian breadcrumbs, or Dot's pretzel crumble on the outside for a TON of over the top flavors.
Air Fryer Fish Fillet
We shared a ton of easy air fryer fish recipes here, but you might be craving more ideas once you make this! Here are a few of the best side dishes you can serve alongside each one of these.
Air fryer cauliflower florets are super healthy with just some olive oil and seasoning. NO breading and no need for it either I swear.
If you haven't made air fryer corn yet it is truly a game changer. You will never ever boil water to make this vegetable again.
Here are a few Instant Pot fish recipes you can try as well. They're great, tender, and flavorful without any crispiness on the outside.