Our favorite family game night games are here! Start this tradition in your home, or add a new game to your rotation. Our picks are great for all ages.
Enjoying family game night games together are memories that are truly priceless. As your children begin to age, it's no secret that the outside distractions of the world can start to pull them in all varying directions. As a parent, try not to overly stress about it. The good news is that there are ways that you can keep creating memories as your children get older that will last them, and you, a lifetime!
Board Games for Kids
If you've been racking your brain on ways and ideas that you and your family can bond, family game night may be the answer you've been looking for.
Of course you can make your own diy giant checker board but if you want something quick here are our choices.
Luckily, there are lots of games to play at home with kids. It gives you the opportunity to engage together. Just in case you need a few fun ideas, here are some great game night games to consider implementing as soon as you possibly can!
Here's a video of how to play our favorite one, Sequence!
Family Board Games
Incorporating certain nights into your family routine where the focus is on games, interacting, teamwork and togetherness is always a great idea.
Anything that you can do to strengthen the relationship with your kids will provide great rewards for all of you. When you open up those lines of communication with a fun game it also opens up other doors to talk to your kids about life and other topics in general.
If you're new to the family game night idea, welcome!
It's never too late to start! You'll be so happy that you've chosen to do so. While there are many different games that you can choose to play, here are some favorite board games for all ages.
Let's talk about Qwirkle!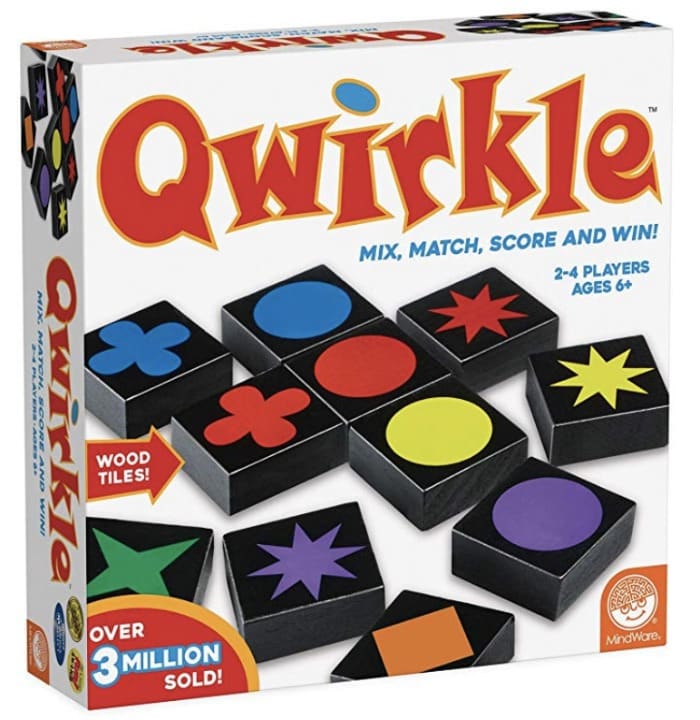 If you've never heard of this funny sounding game Qwirkle is perfect if you have young kids in your house.
Similar to dominoes, but a lot more fun, it is a matching game of sorts BUT the colors and shapes bring it into 2019!
Honestly I hadn't heard of it until I went to my Grandmother's house! It was one she loved playing so it has a special meaning to me. Now I suggest it to all families who want to start game night at their home.
Cheap Family Board Games
Jenga is another family favorite. They even have a National Park edition we love! Who doesn't love a riveting game of Jenga?
It takes patience, strategy and the ability to have a slow and steady hand. But don't worry…anyone can play this game as long as they have what it takes! Don't be the one to knock over the Jenga tower….the pressure is on!
Great for all ages, even toddlers who want to join in can take a "push and pull" at it.
Watch how to play sequence with us here!!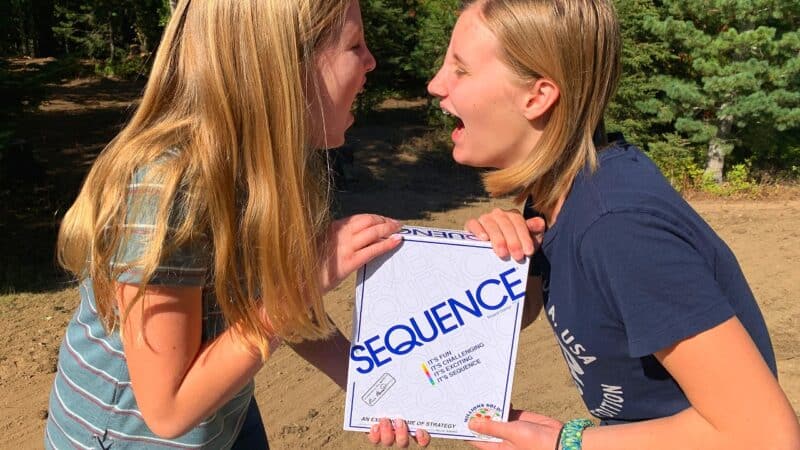 HedBanz is something my kids could play together. It's great if you want to separate and play something with multiple families.
Kids can play HedBanz together, and y'all can play something a bit more advanced like Scattegories!
Best Board Games You've Never Heard of
This game is seriously too much fun. Another great game good for a variety of ages! All it takes is the ability to have fun, and make good guesses to try and figure out exactly what is being held in the headband on your head! Be aware…tons of giggles and laughter is bound to happen!
Apples to apples is a classic game. It has various editions too depending on what ages are present during your family night.
A classic game like this and/or checkers are always popular games for young players.
Cool jigsaw puzzles are also great to do together!
I got addicted once it started getting really cold outside and all I wanted to do in the evenings was cuddle up.
Leave it on your coffee table and figure it out together a bit every day, that is how I enjoy them.
Styles like these with fun photos and recognizable images are great for families.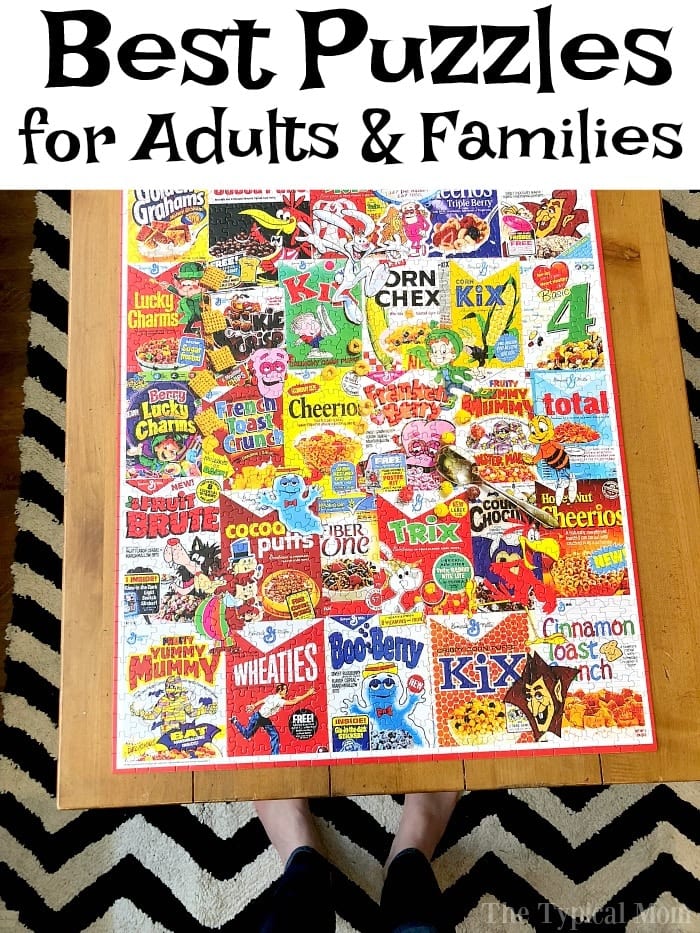 Have you heard of the Exploding Kittens game??
Don't let the name of this game fool you…it's actually a really, really cool game. Who doesn't love kittens?
Great for ages 7 and up (although, you could always have a "helper" on your side if they are just a bit younger!).
It's full of strategy and fun. Plus, the cards have some fun and silly graphics as well!
Headbanz will definitely make all of you laugh together!
Sleeping Queens is a fun and unique card game for ages 8 and up.
Not only is this card game fun, but it was created by a girl who is truly passionate about it.
Sleeping Queens is full of potion, queens, kings and…dragons! But don't worry, there's nothing scary about this game at all. It's such a simple game that it's perfect for all ages to join in on the fun!
And you can never go wrong with a cheap game like Connect 4.
Now if these board game ideas aren't you and your families cup of tea, don't worry! Who says that a fun family game night has to use cards and boards?
In all reality, you could create a hilarious game yourself with 20 questions or who can eat whipped cream faster off of a plate!
If you have a pencil and paper, you can play tic tac toe, hangman, or create a nature scavenger hunt! See how simple and easy creating a tradition for family game night can be?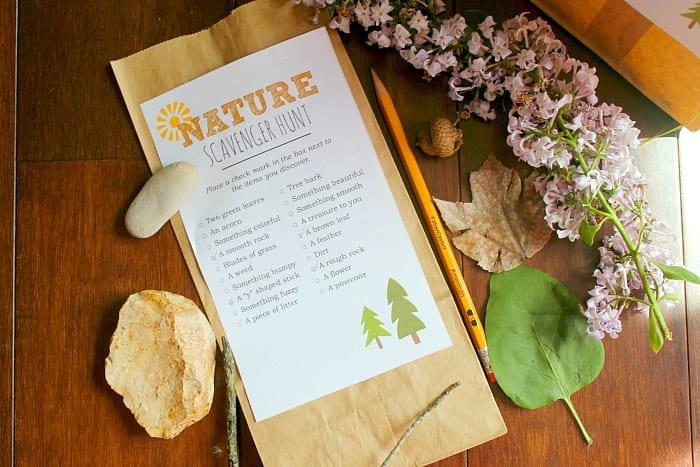 Remember Mad Libs? Those were fun fill in the blank activities that even have some learning involved as everyone is asked to contribute an adjective, noun, etc. to the story.
What about challenging your family to a challenge from the game "Minute To Win It Game?" You may have watched this show on TV a time or two, but now you can bring those challenges right to your own living room!
If you and your family members are feeling really adventurous and looking for a fun game that provides a BIG mess, consider playing The Flour Game on your next family game night.
It's all about laughing and getting messy which is the perfect combination for an amazing game night.
Now that you've been given some great board games or other fun ideas, think about what you're truly wanting to happen and form from your night full of games.
Especially if you're limiting screen time for children this might be a fun way to distract them.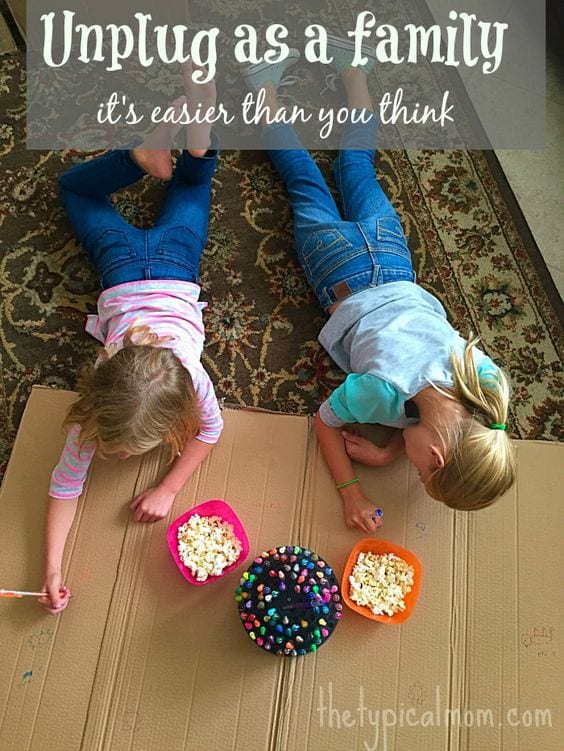 What does a family game night mean to you?
Honestly, this question will have varying answers but it is one question to ask yourself that's important.
It may be all about laughter, teamwork, and challenges, or you may find that you love the idea of having a game night every week to make certain that your family gets in some "true" family bonding time.
The great part about it? Your family game night can mean ANYTHING that you want it to!
Want to print off some free printables to use? We have lots like this Tic Tac Toe LEGO game and more!
We have lots of BINGO printables too. These can become fast paced with prizes or just for a lazy Sunday together.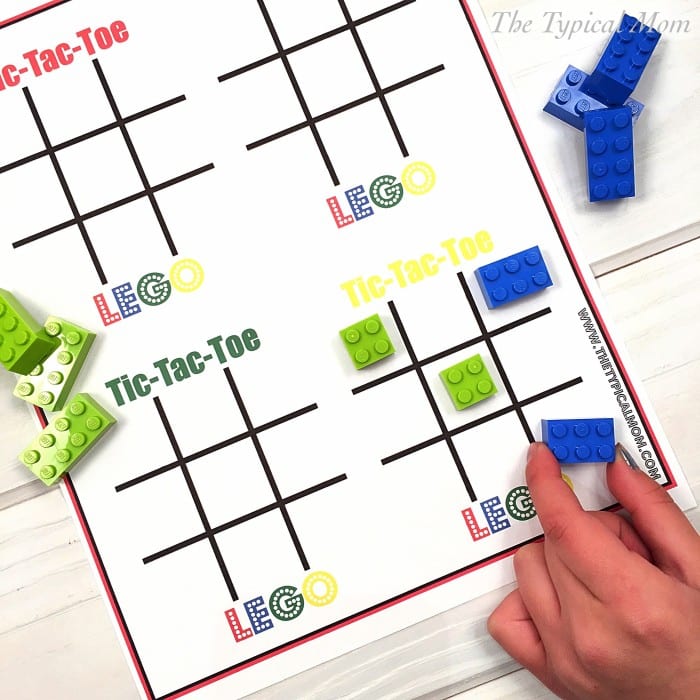 All that you really need to worry about is that your family is having fun…together. When you're engaging and interacting together in your home, everything else in the world doesn't seem to matter.
Indoor activities for kids provide a foundation and tradition for your children that they may love enough to carry on with their own future families.
If you love movie nights then run thru the list of Christmas movies and watch a few together. Even if it is March everyone loves a great holiday movie!
Love the outdoors? Try a new activity some night together, like archery! It became a favorite activity for my girls.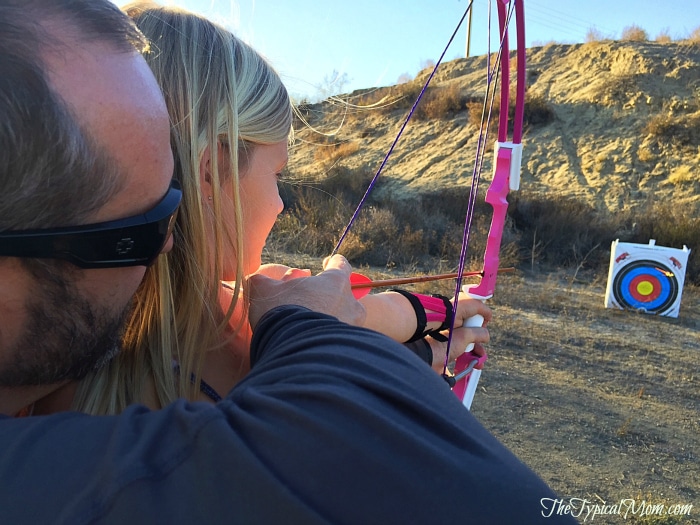 And remember…don't put a ton of pressure on making it "perfect". Half the fun of having a game night is that there may be a fun twist and turns along the way but together, as a family, you'll all be able to overcome and have fun no matter what!
Kick off the New Year by implementing your very own family fun game night! You'll be so happy that you do!