Genesis bows let's you personalize your archery set. Archery for kids is great and a new sport that kids can learn with their parents too.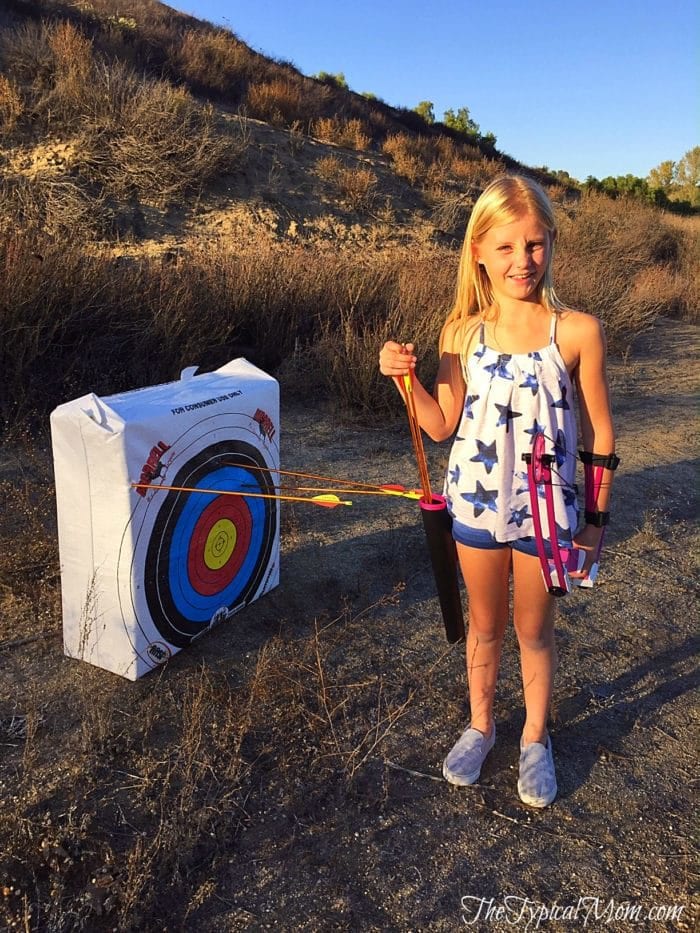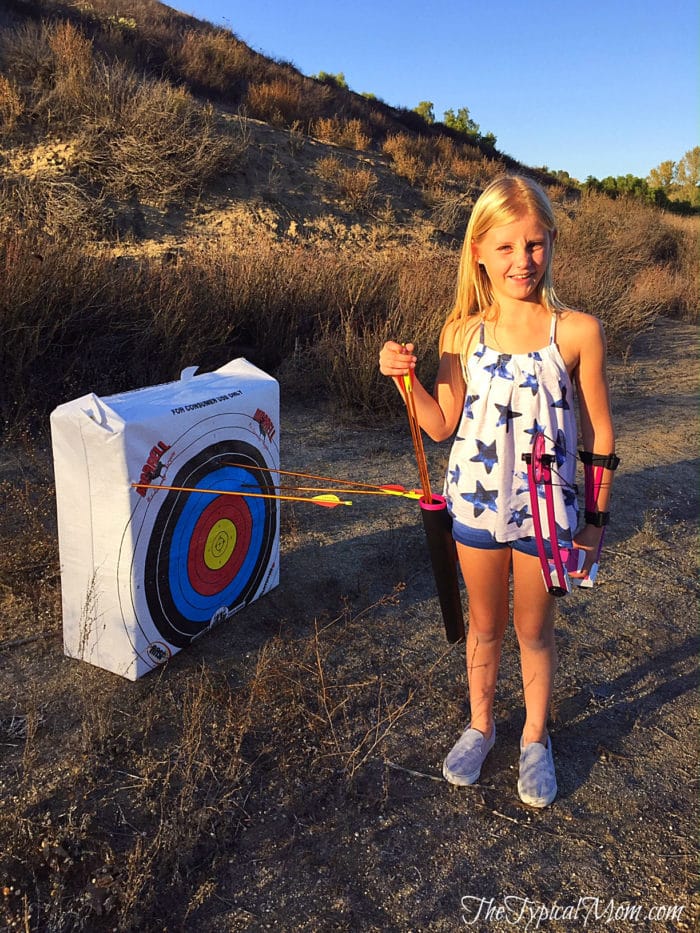 I remember the thrill of learning all about archery when I attended Girl Scout camp each Summer. My oldest daughter was able to have the same experience last Summer and when she got home she told her sisters all about it. Recently I happened upon a company that allows you to customize to a tee the bow, and was able to "pinkify" one for my 3 girls so all of us could experience the thrill of archery together as a family. Let me show you how much fun we had right outside our home with Genesis Bows. Sponsored by them.
Genesis Bows Review
I gave it to them as an early Christmas present and as soon as it arrived we were all down to try it out! We are always trying to think of new activities to do as a family and thought archery would be something fun for all of us.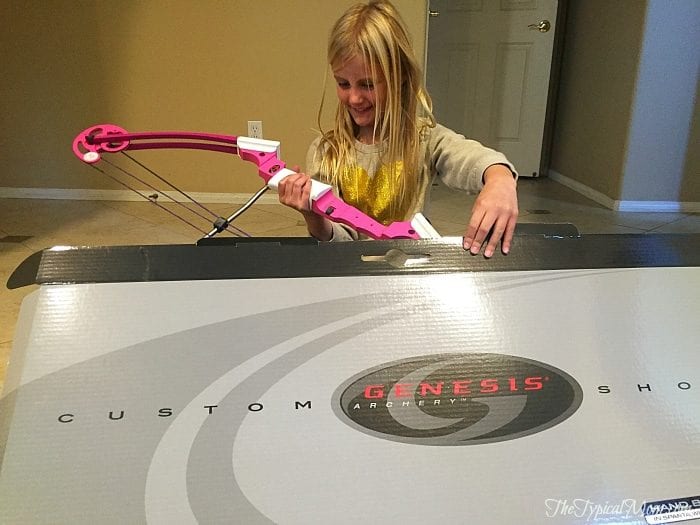 Archery for Kids
I have to tell you that it was pretty fun creating just the right look to make them smile on the Genesis Build-a-Bow site! Take a look at how many color options you have. Right down to the string color you can decide what you'd like your (or their) bow to look like. Plus the quiver and arm shield came in the same shade of pink too (super cool).
They offer the Original, Mini and Gen-X models and they're all available in convenient kits. We got the original which is a perfect model to introduce your family/kids to archery.
Children can't outgrow it either because there's no specific draw length and since it offers a length of 15″-30″ everyone can use this bow to shoot making it a great sport for everyone to enjoy together!
We went out behind our house to set up the target and show our girls how to use it. Of course Daddy had to try it out first. 😉 Then everyone got a turn.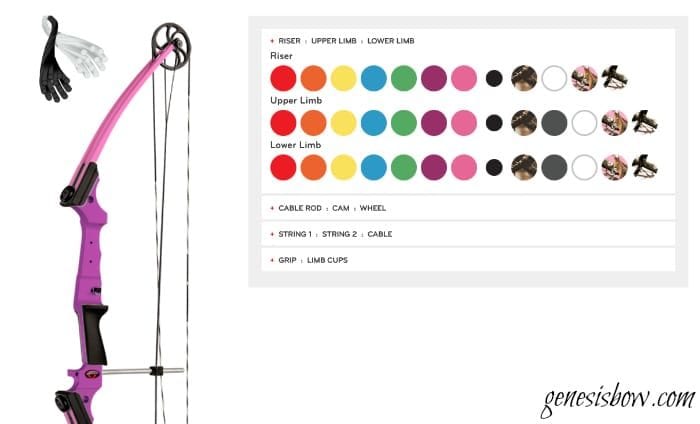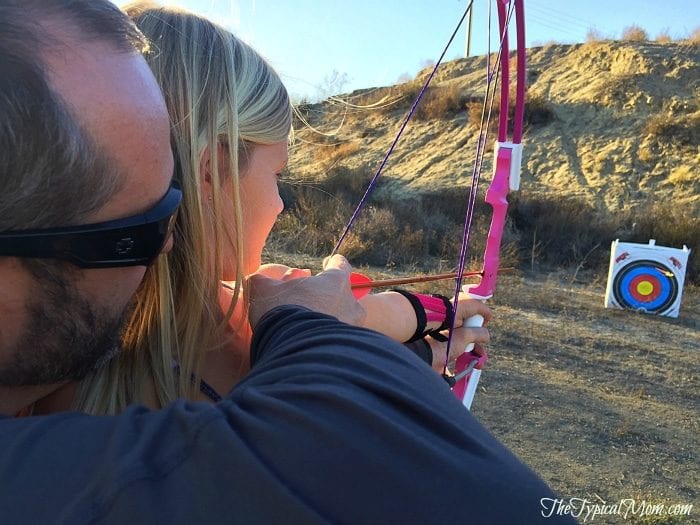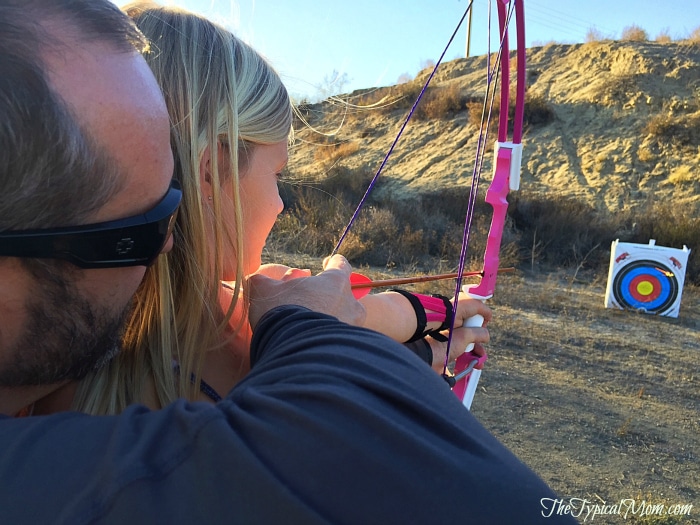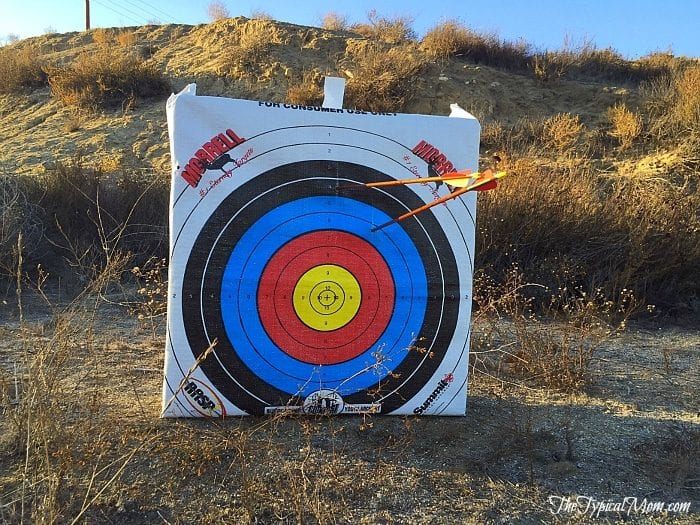 What kind of bow do kids use for archery
With some instruction from Dad my middle daughter was able to see just how it worked and giggled when she made it into the target. 😉 I would say that all of us had fun challenging one another. After a few guided tries with us each one of them they attempted to do it themselves.
They did quite well for their first time! At first they didn't think they would be able to do it at all but were self confident enough after just a little while to know "they could do it themselves".
The bow was a great size for them even though they are of varying ages, and a good start to developing good archery habits early on.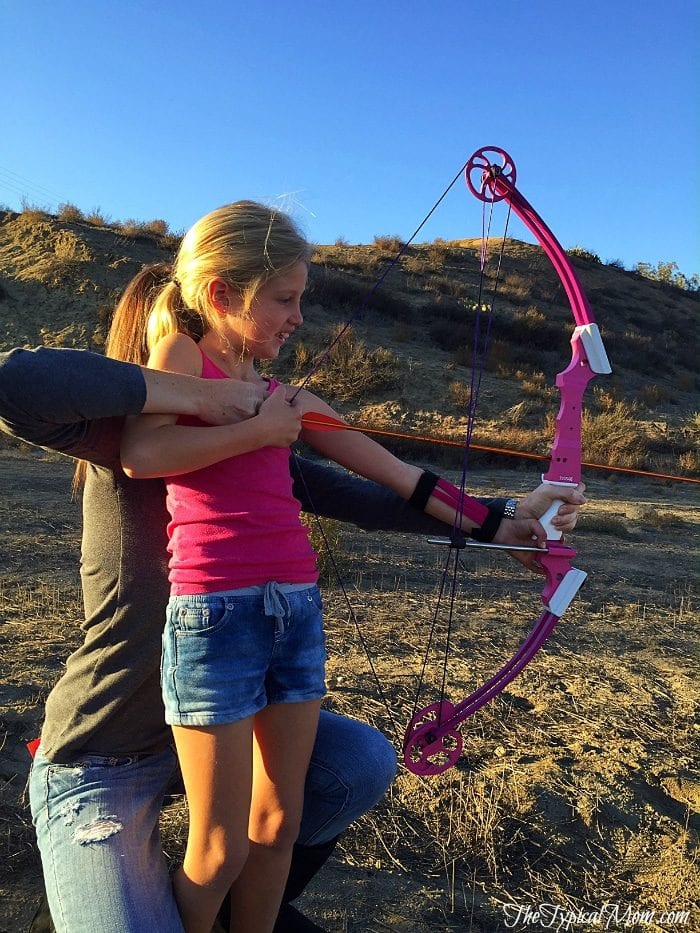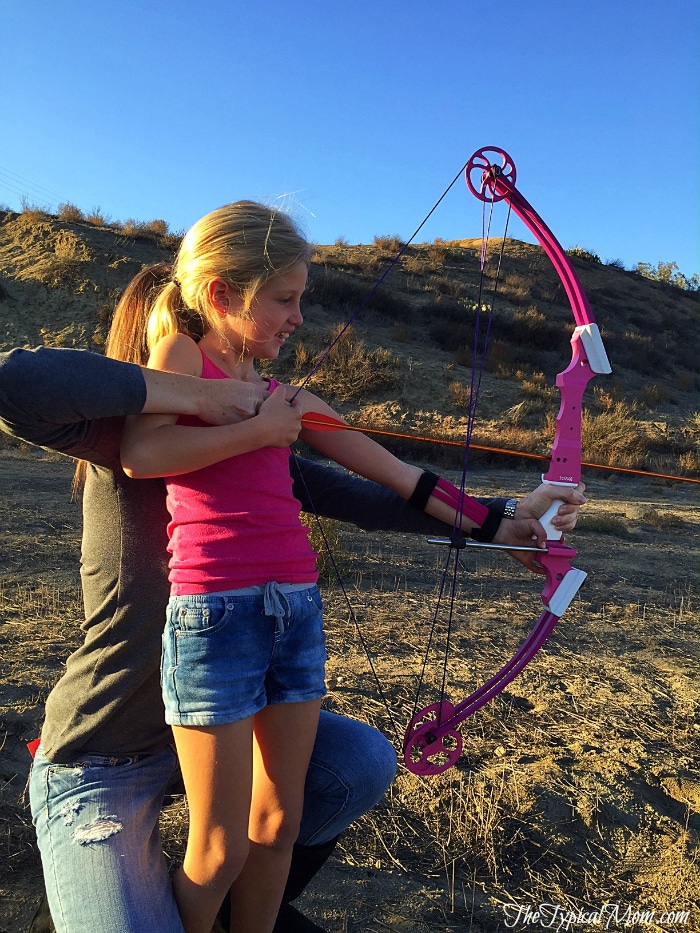 What size bow should a 10 year old use
They will help you with this online with their chart and sizing options and lots of colors too.
Even my littlest thought it was "way cool" to watch the arrow go into the bullseye and "beat Daddy" at our archery challenge. 😉 The Genesis Bows was really easy to handle and the target is hefty enough to use without being up against a structure so it's versatile enough to even use in your backyard if you have the space.
We were able to go just in back of our house to have a bit more room, but just so long as your city / county ordinance permits it you could easily set it up out back and teach your kids about archery right outside your home.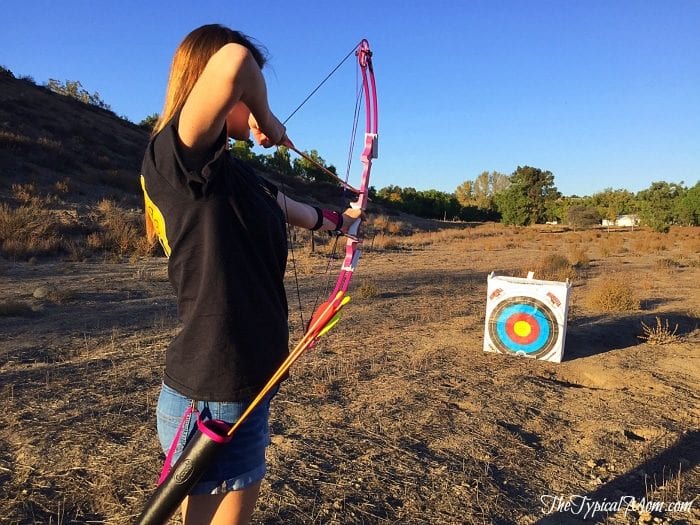 My oldest daughter with a bit more strength was able to do it all on her own and remember how much fun she had doing archery the Summer before at camp. Now that we have our own set it's fun to be able to do it more often than just once a year.
Youth Archery Bows
It builds their self confidence when learning and being successful at a new sport. Love that the whole family enjoys this activity together.
It gets us all outside together, creates some friendly competition, and with just one bow / arrow / target set we can all share in the fun! To see more archery action check out Genesis Archery on YouTube, and you'll see what I mean!