If you're looking to cook chicken in pressure cooker how long do you set it for so it is tender and not dried out? I'm here to help! I'll share printable cook times you'll need to get started and easy recipes too.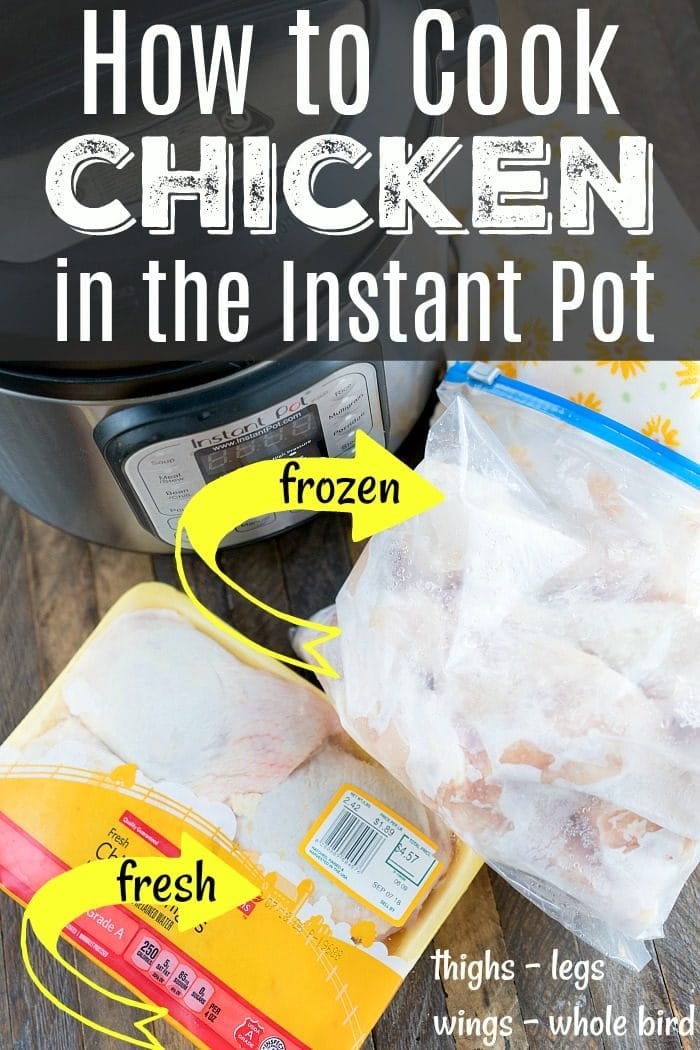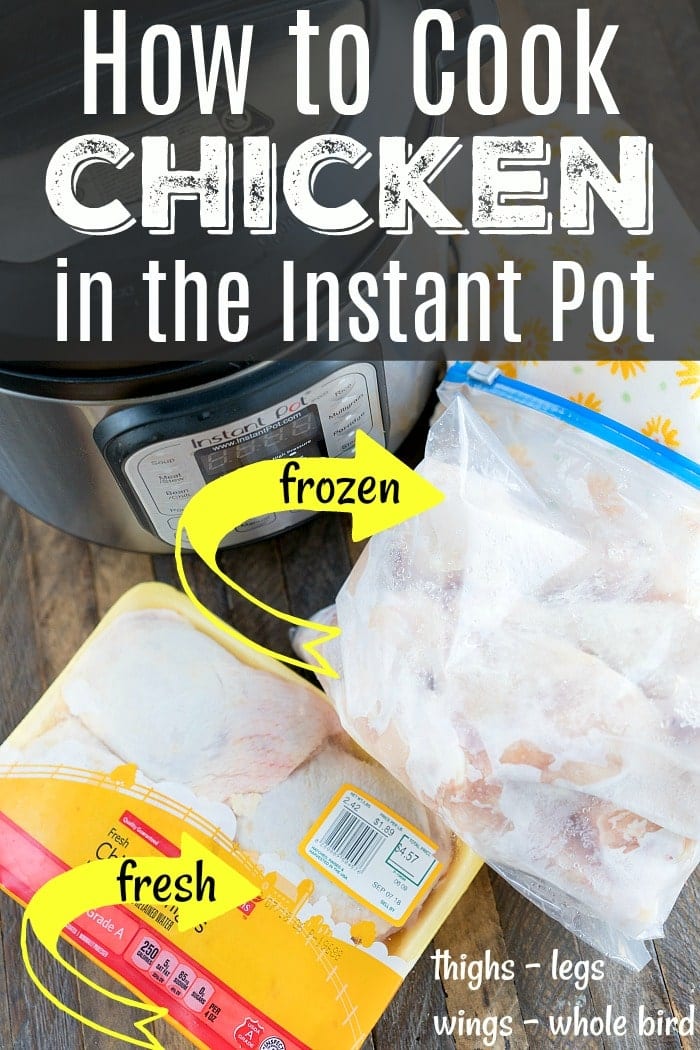 I will help you learn how to cook chicken in your Instant Pot all different kinds of ways here so you too can enjoy easy Instant Pot recipes day after day. (affiliate links present, originally published 12/20)
Cooking Chicken in Pressure Cooker How Long
I have been using my multi cooker pressure cooker for 2 years now. I bought the very first model that came out and have never looked back.
The first thing I made was Instant Pot chicken left whole. Then went from there with frozen chicken breasts and lots of casseroles too.
FIRST – You should sign up for my free newsletter so you get new posts emailed to you twice a week and never miss out on anything! Now let's start with a few basic tips:
Make sure to Bookmark our InstaPot recipes page. We add new ones each week!
Then PRINT this —–> Instant Pot cooking times cheat sheet that will help you understand how long meat, vegetables and beans take to cook in your pressure cooker.
For reference, this is the pressure cooker I have (a 6 quart) and use for all recipe creations.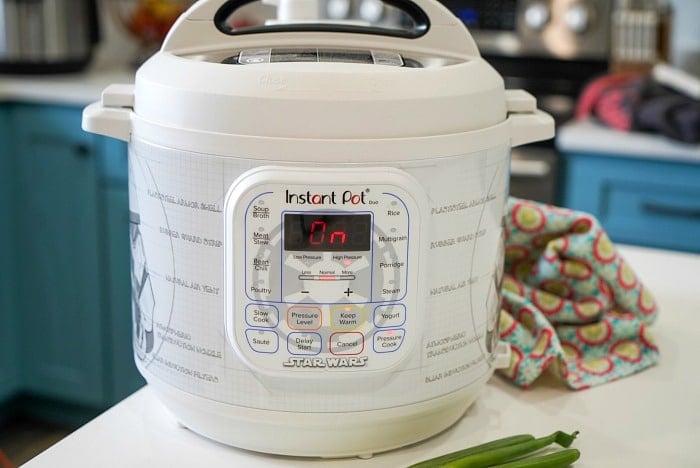 Chicken in Instant Pot How Long
Now if you're new to using a pressure cooker I'm here to help! You may be surprised to know that times don't change dramatically when you're cooking fresh or frozen chicken.
I follow the guide you see below. When I have fresh meat I tend to use the lowest # of minutes listed. For frozen I use the highest.
Of course it varies slightly depending on how much chicken you're cooking and in my experiences it isn't much.
Instant Pot chicken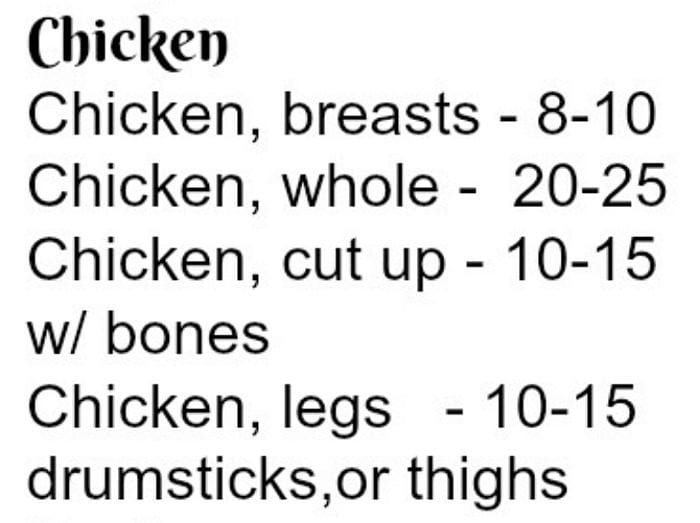 Chicken in Ninja Foodi How Long
Why I use my Instant Pot on a daily basis:
There's less clean up – just one pot for cooking meats, thru to the entire meal
I can cook frozen meat in no time at all. And can even season chicken with salt and pepper quickly before I close the lid and turn it on
Meal prep is slim to done and I can cook an entire meal in less than 30 minutes.
Just makes my busy life easier
I have made a lot of easy Instant Pot chicken recipes. You can see how long each one took.
Once you make a few you'll get the hang it. Just adjust times slightly depending on whether your chicken is fresh or frozen.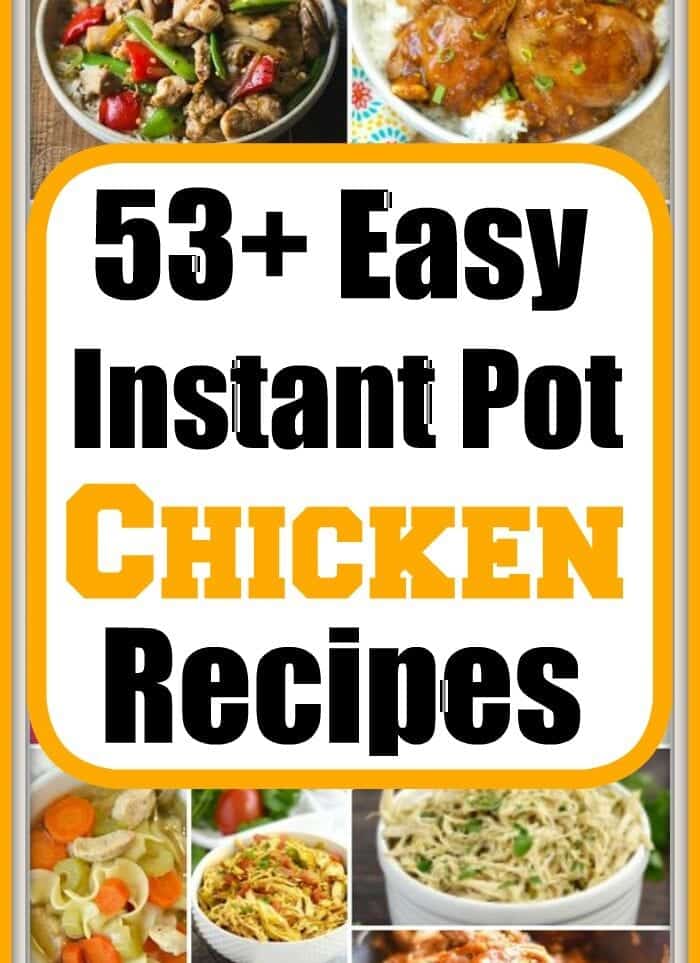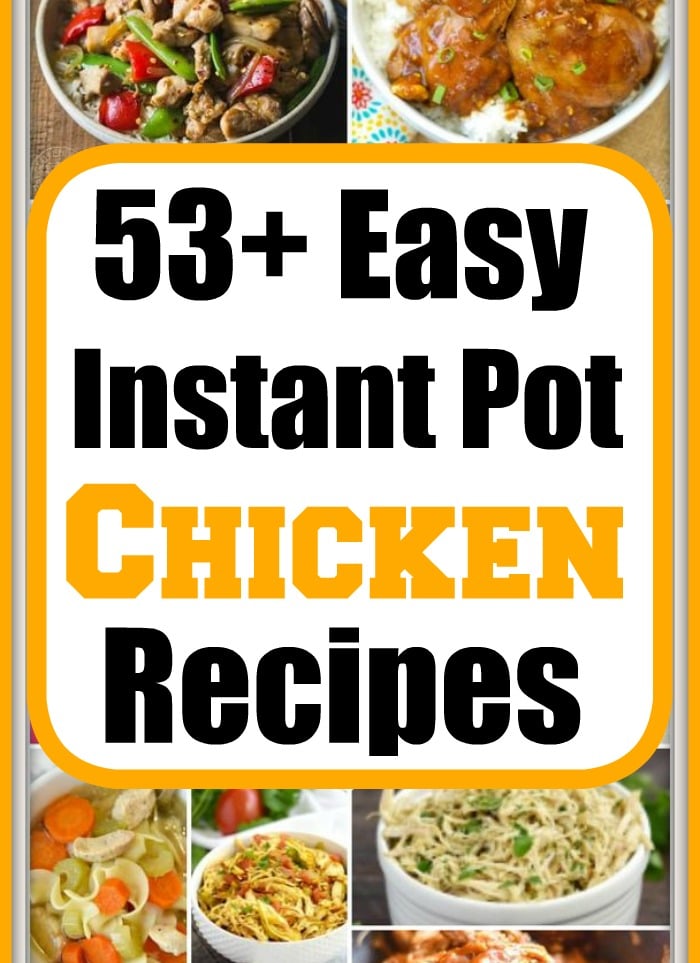 How Long to Cook Chicken in Pressure Cooker
Typically when cooking frozen boneless breasts or thighs, set the Instant Pot cooking timing for 7-10 minutes on high pressure.
Always depends on how many you're cooking but that's a good gauge. Allowing a bit of natural release vs. quick release is better to keep protein moist.
I have made pressure cooker frozen chicken wings before and I filled it to 3/4 of the way full. I use my 6 quart Instant Pot for reference. It took about 20 minutes to become fall off the bone perfect.
I had thick barbecue sauce inside the pot too instead of water! It would be right on the money at 10-15 min. if I hadn't filled it so full.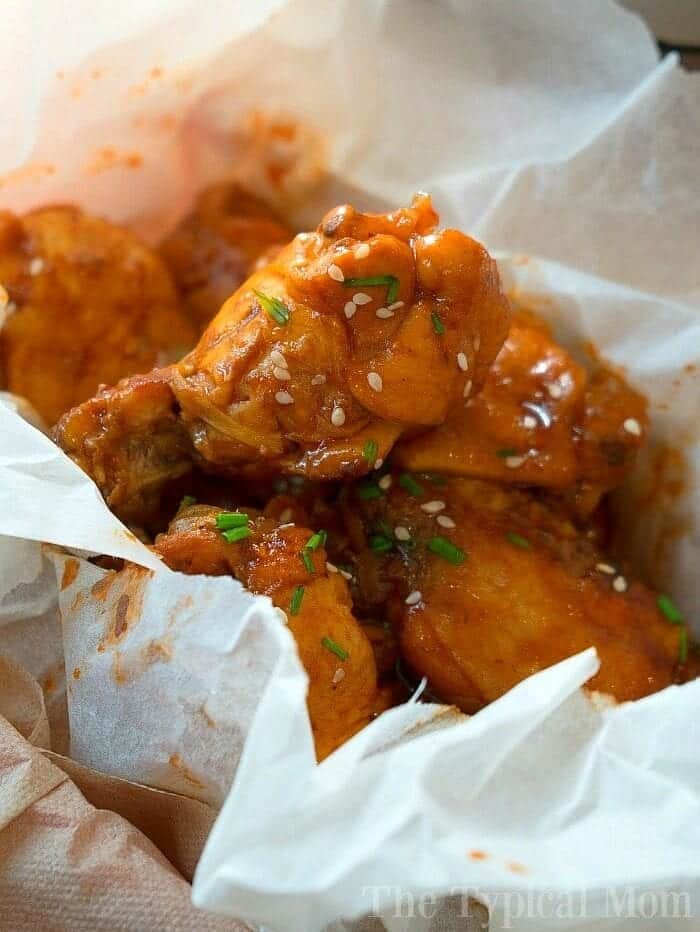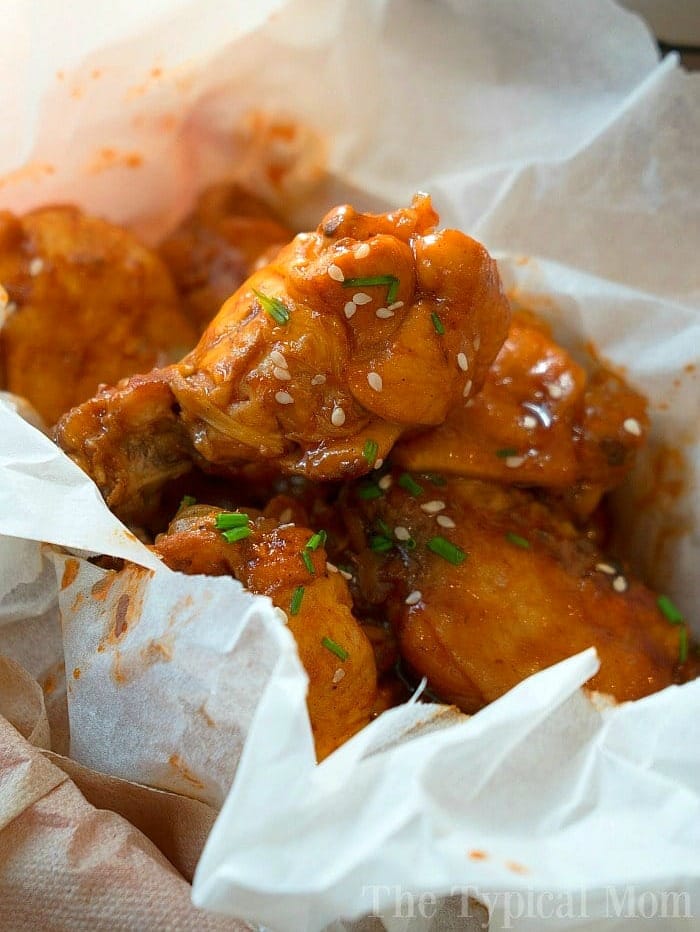 Chicken Breasts in Pressure Cooker How Long
With that said, the chart above is a good base to go off of. If you're cooking quite a bit you may have to give it an educated guess keeping these times in mind
If it isn't quite done there is NO problem putting the lid back on and adding a few more minutes.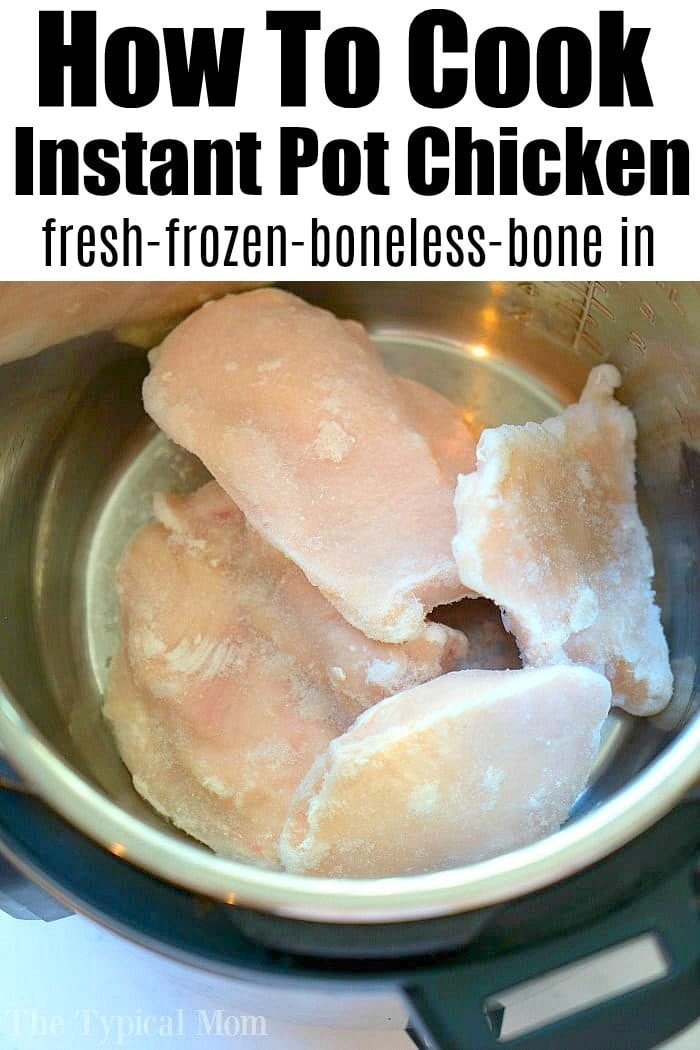 How Much Water do You Put in Pressure Cooker for Chicken
Whether you use frozen or use fresh chicken under pressure you don't need a lot of liquid. Some is a necessity since essentially it's being steamed but it also emits broth when cooked. Minimum 1/2 cup whether it be broth, liquid from salsa, pepperoncini pepper juice or other choice.
Frozen or fresh cooked chicken breasts works well if you're shredding it to make pressure cooker sliders or chicken salad. A quick meal at around 15 minutes for sure. Other than that I feel like it ends up with an odd texture (and obviously won't have a crispy skin).
Use boneless & skinless to make tender Instant Pot chicken breasts

Cube it into pieces as you see below, fork size
Add 1-2 tbsp. of olive oil into your Instant Pot
Turn it to saute
Add your chicken pieces to a bowl. I prefer to dice them as you see here for things like Instant Pot black pepper chicken and almost every recipe I make. Shorter cook time and you can ensure the insides will get done!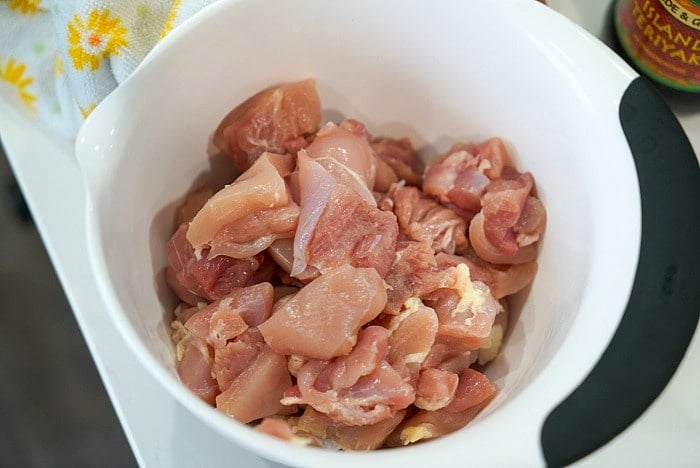 Pressure Cook Chicken
Cook just the outside until they are no longer pink

Add your favorite sauce (1.5 c. of sauce/liquid typically is the minimum amount)
Cook on high pressure for 5 minutes
If using bone-in chicken I follow this same above rule. But I cook them for about 10-14 minutes, depending on how many I have.
I prefer boneless method for best results. Add some creamy elements like we did in our Instant Pot crack chicken pasta and wow!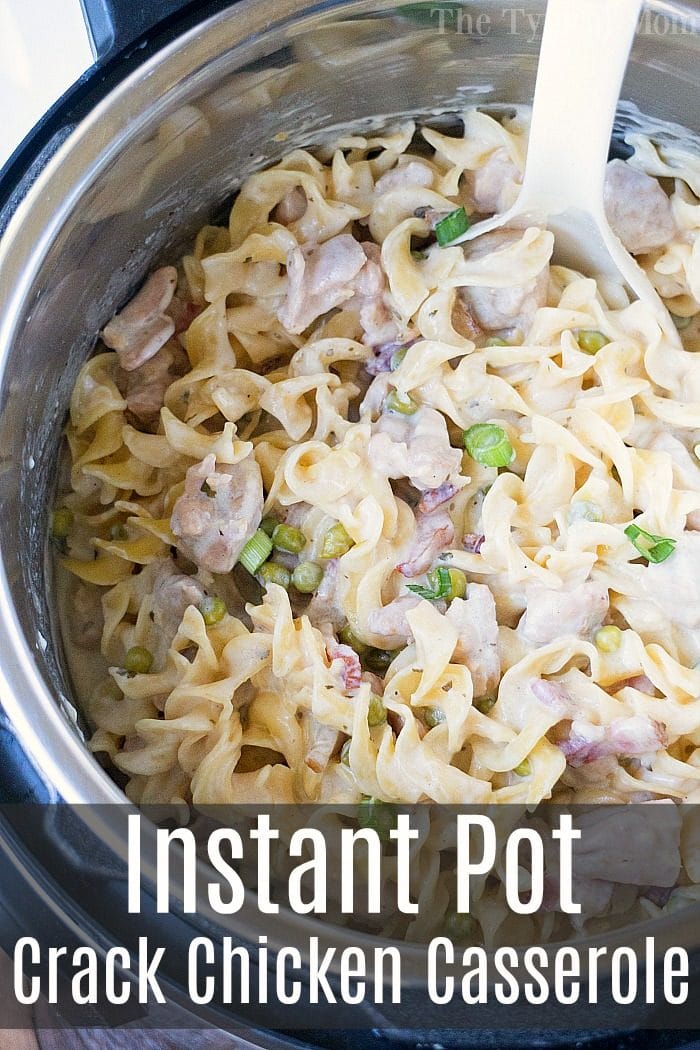 Best way to cook chicken in Instant Pot
In my opinion chicken comes out more tender and cooked evenly when it is diced beforehand. Here are a few exceptions to the rule where I've used bone-in chicken for recipes and they've come out well.
Instant Pot spicy teriyaki chicken thighs use bone-in thighs. They come out tender and the sauce is what makes this meal so delicious. Serve with brown rice for the best meal ever.
You could really use any sauce recipe you love and use our timing. But if you love sweet and spicy with Asian flavors you'll love ours. Instant Pot whole chicken is great to have on hand. Or you may need this pressure cooker frozen whole chicken recipe if you forgot to defrost it!
Add a bit of garlic powder, and it makes the best homemade chicken broth ever when it's done!
Pressure cooker beer can chicken is another way to cook a whole chicken in the Instant Pot.
Instant Pot Wings come out well if cooked in a sauce.
Instant Pot Drumsticks / legs work well too. Just throw them under the broiler when they're done to crisp them up.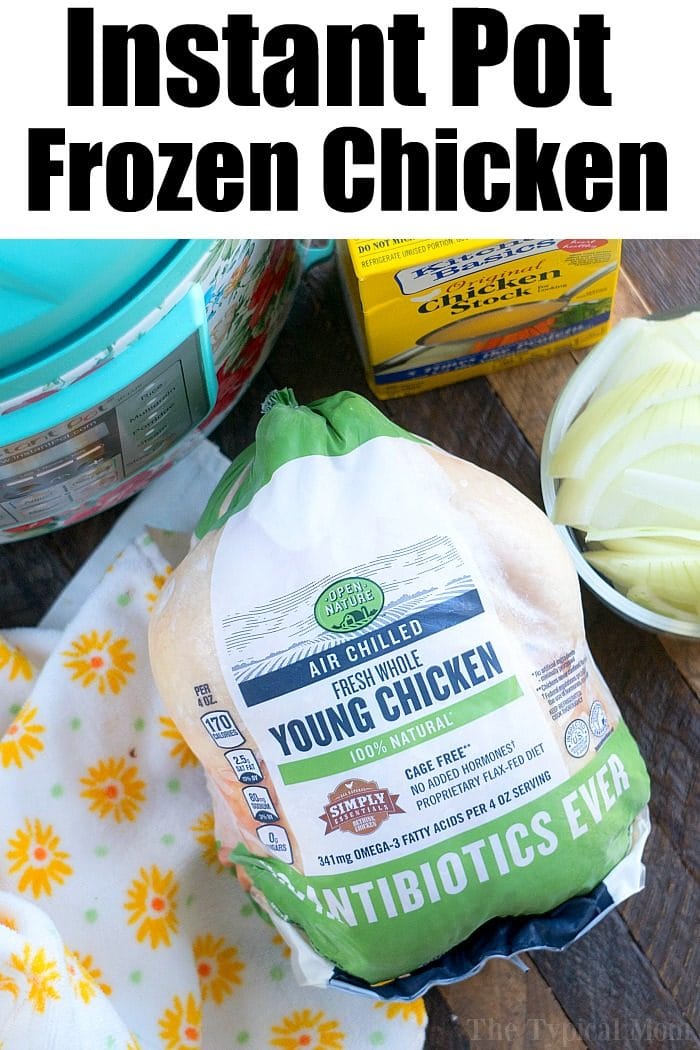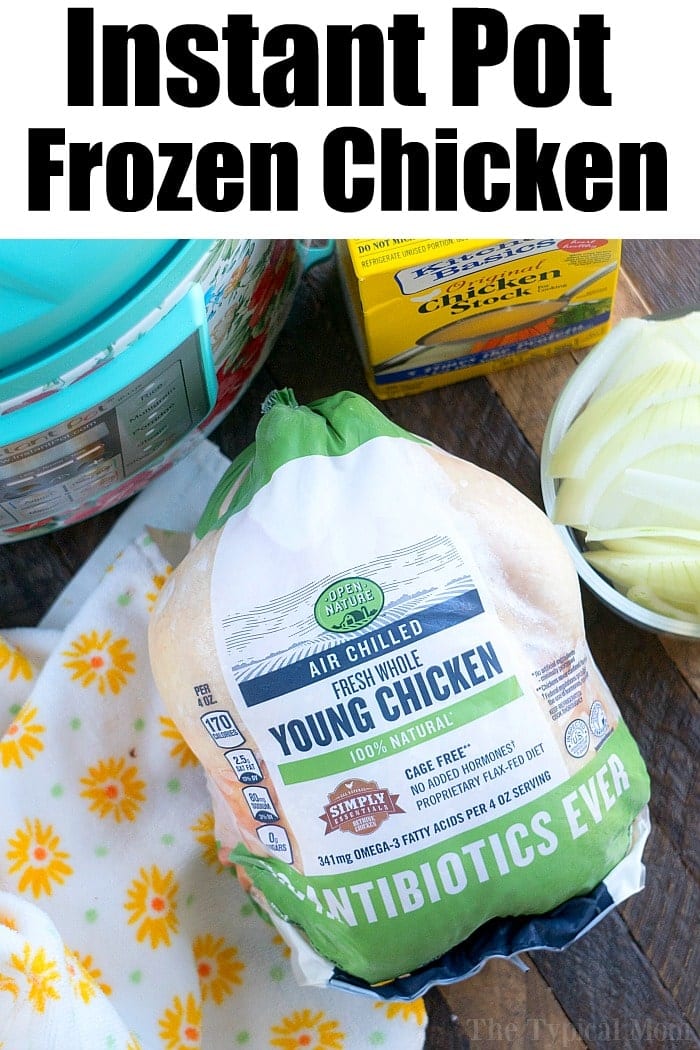 And you see…..there are tons of ways to cook Instant Pot chicken depending on your preference.
I will recommend boneless and dicing it up with sauce to get some amazing flavors. Then when that is done try a side of Instant Pot brussel sprouts and bacon with it!
For other meats, vegetable and bean cook times you can print out these pressure cooker time charts.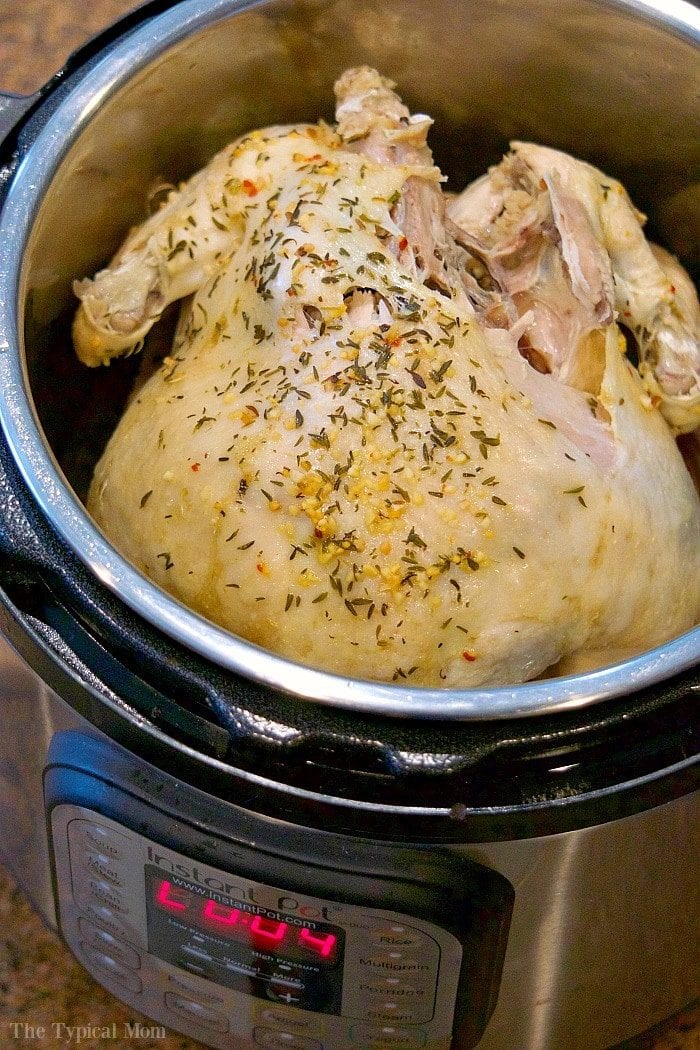 Pressure cooker recipes made with diced chicken
Here's a video showing frozen chicken, fresh chicken, and cubed fresh chicken cooked in my pressure cooker. If you cut boneless skinless chicken up into bite size pieces it cooks quickly. It is great to use for Instant Pot casseroles too. Here are a few favorites.
I will say unless I'm going to make Instant Pot shredded chicken I don't typically use whole breasts. If you cook frozen chicken breasts they are always boneless skinless and shred nicely when done. They only need about 12 minutes of cooking either way. The video in this post shows you how easy that is.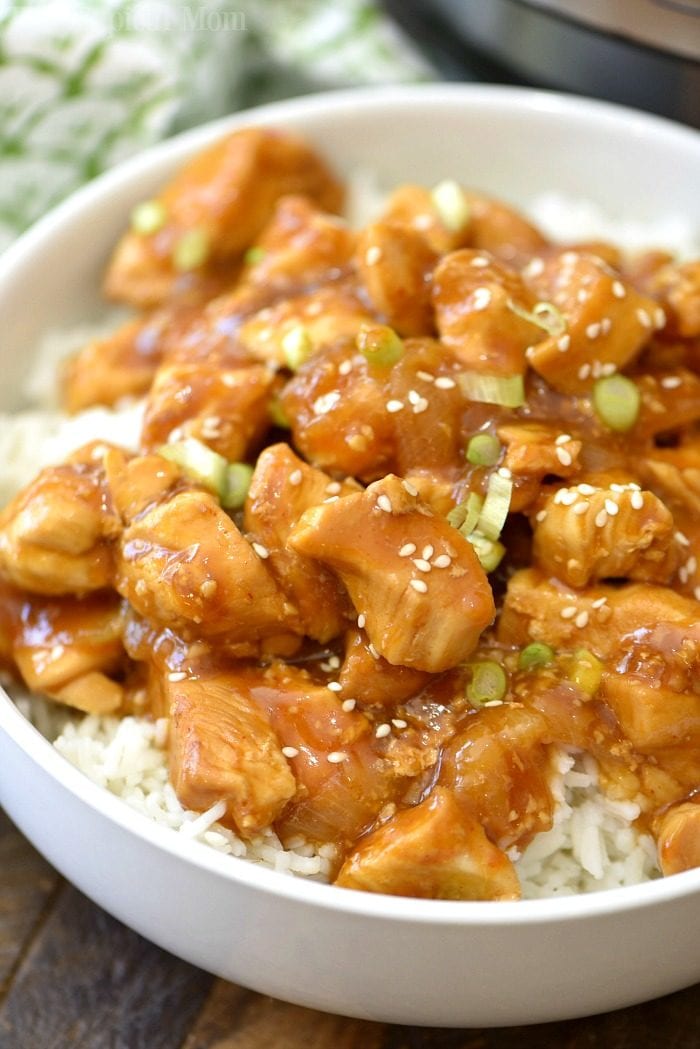 Want to see a few of my favorite things that I am totally obsessed with?? Take a peek and see how many you might already have…twinsies!
Looking for more easy family recipes and tips? LIKE The Typical Mom Facebook page?
Then sign up for my free newsletter, and follow me on Pinterest! 😉
***** If you LOVED this recipe give it 5 Stars below and let everyone know what you thought about it. 😉
Chicken in Pressure Cooker How Long
How long to cook chicken in pressure cooker frozen or fresh so it is tender and juicy. Use Instant Pot, Crockpot Express or Ninja Foodi to make any of these.
Instructions
Place chicken on the bottom with seasonings sprinkled on top, then pour on liquids and pepperoncinis in the pot. Place butter on the top.

Close lid and steam valve to sealing. Set to high pressure for 10 minutes with a 15 minute natural release. Lift, use two forks to shred meat and serve on rolls or over rice.
Nutrition Facts
Chicken in Pressure Cooker How Long
Amount Per Serving (2 oz)
Calories 248
Calories from Fat 90
% Daily Value*
Fat 10g15%
Cholesterol 112mg37%
Sodium 821mg36%
Potassium 604mg17%
Carbohydrates 5g2%
Protein 32g64%
Vitamin A 277IU6%
Vitamin C 16mg19%
Calcium 12mg1%
Iron 1mg6%
* Percent Daily Values are based on a 2000 calorie diet.