Super easy crockpot chicken fajitas recipe your whole family will love!! Our favorite slow cooker recipe that's cheap, really easy and a healthy meal too.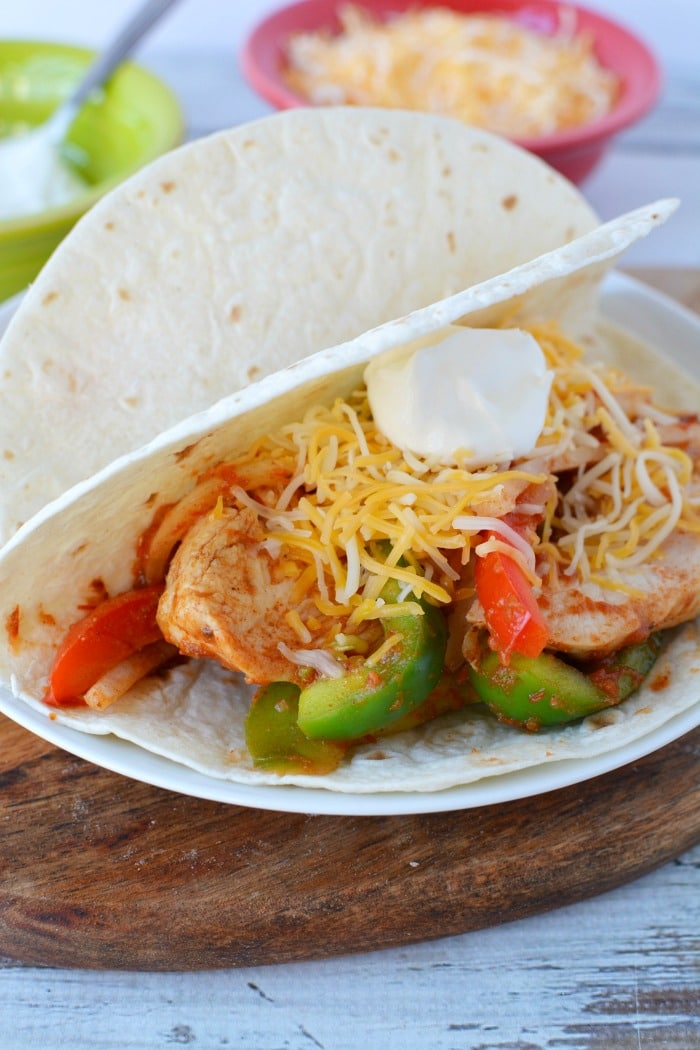 We are all about easy crockpot recipes here at The Typical Mom and this crockpot chicken fajitas recipe is another great one. Let us know if this is your favorite crockpot recipe! (originally published 8/16)
Crockpot Fajitas
It's ingredients are healthy, incorporate veggies, and tastes amazing stuffed inside a small tortilla with toppings.
Use either chicken breasts or thighs. I tend to choose breasts just because they take a bit longer to cook but large thighs would work.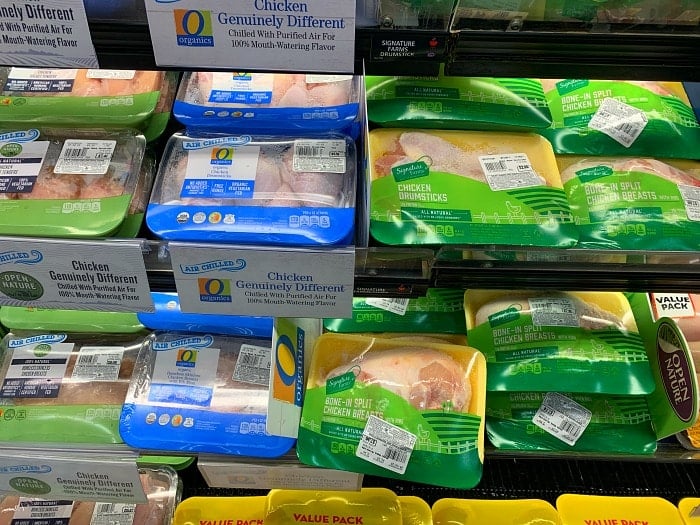 If you too love slow cooker recipes of all kinds, you're going to go crazy over this one. First let's go over a few resources: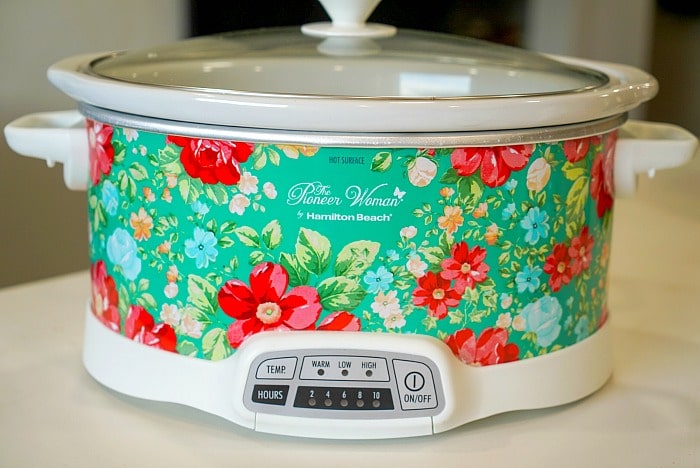 I will start by saying I typically do not like onions or bell peppers in anything.
These and a multitude of seasonings give the slow cooker chicken fajitas so much flavor though!!
It is easy to make homemade taco seasoning you see here. Packaged or in a jar already made works too if you want a real throw it together dish in the morning.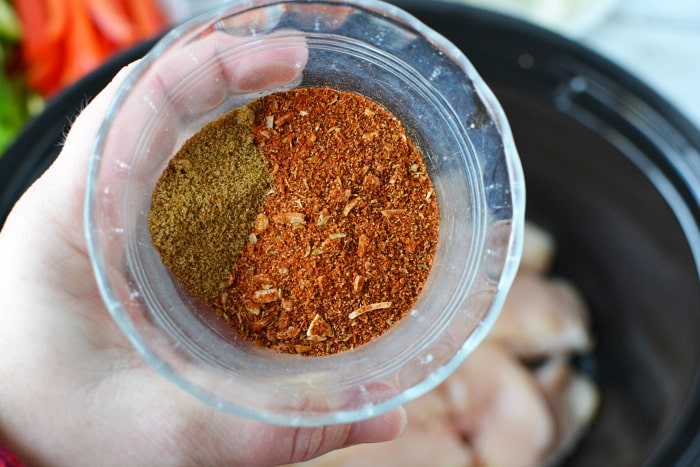 Even if you don't eat those and just eat the chicken it is the tenderest and very flavorful. You literally throw everything in, cover and cook on high for a short cook time and it's done.
I actually prefer it for a longer duration on low especially if I'm gone all day but that's your choice. Either way it's my kind of favorite gluten free meal!
Are chicken fajitas healthy
?
YeS! They are packed with nutritious ingredients including lean protein, and fiber. That means they're not only good for your body but also that you'll feel satisfied and full for a long time after your meal
This is thanks to all the protein, healthy fats, and fiber.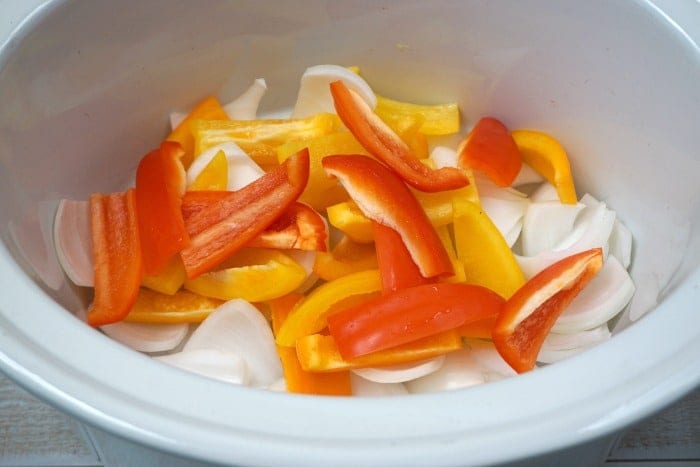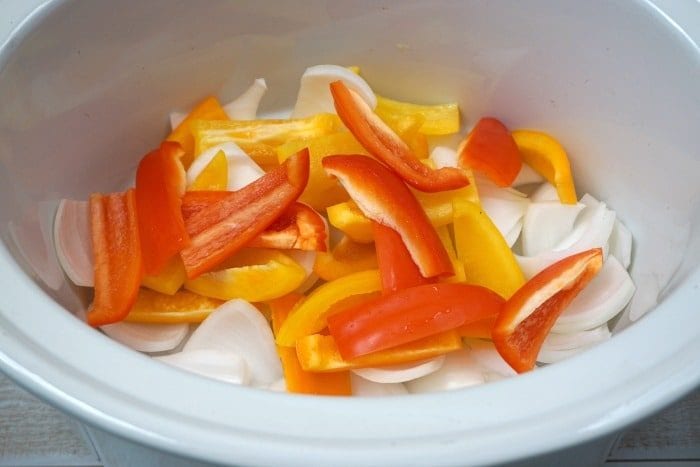 I used a whole onion and 2 bell peppers, you could use more if you wanted for sure.
You put them on top of your chicken breasts which have all of your spices sprinkled on top of those.
You could buy and use the packet of fajitas or taco seasoning you find in the store but really you can use what is in your cupboard.
That's really a mixture of seasoning salt, cumin and some heat like chili powder.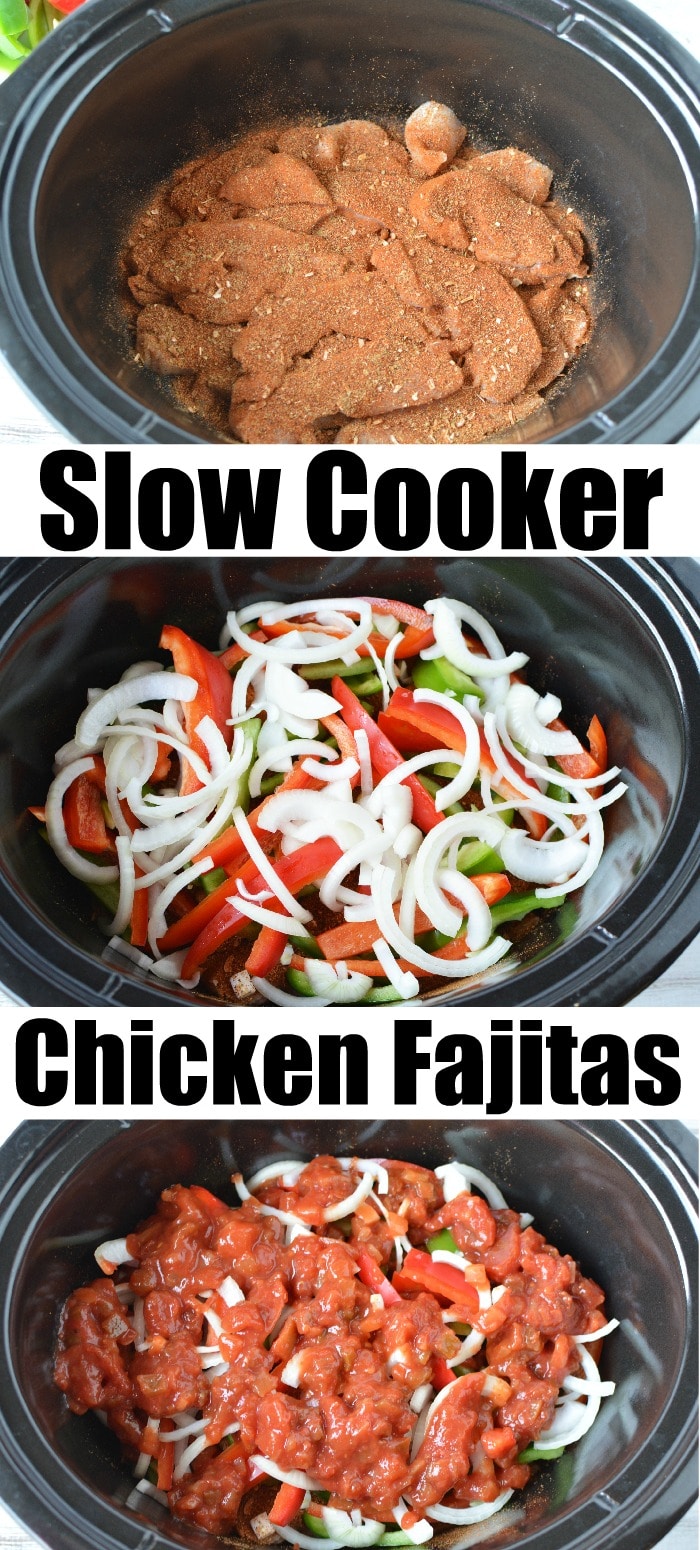 Slow cooker chicken fajitas
I like using medium sized breasts. If you can only find them quite large, I'd recommend slicing each one in half before adding into your pot.
Bell peppers
Onion

really add all the peppers and onions you want

Salt and pepper to taste
Jar of salsa

if you don't want any heat you could substitute for the same amount of diced tomatoes
Toppings are many and you can of course choose a few or a lot – cheese, sour cream, avocado. Some like a squeeze of lime juice on top.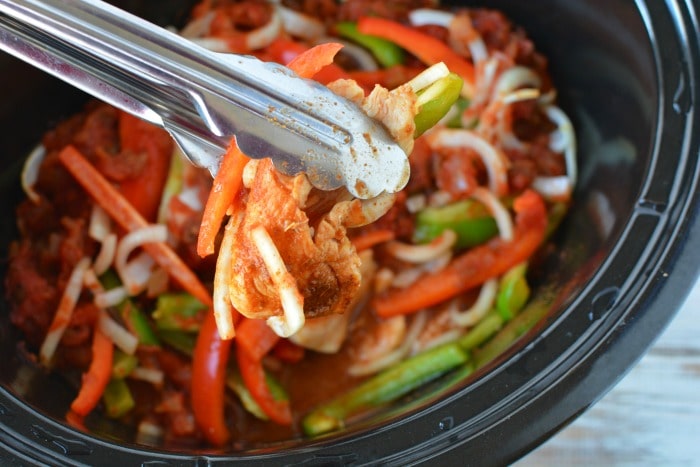 Add more chili powder or cayenne powder if you want more spice or less salt if you're watching your intake but these measurements turn out amazing for us!
It is a pretty inexpensive and quite healthy crock pot recipe too which I love.
I like topping our fajita tacos with some sour cream, a slice of avocado, some shredded spicy jack cheese and could add some salsa too.
The chicken is really flavorful and is great the next day too if you have anything leftover.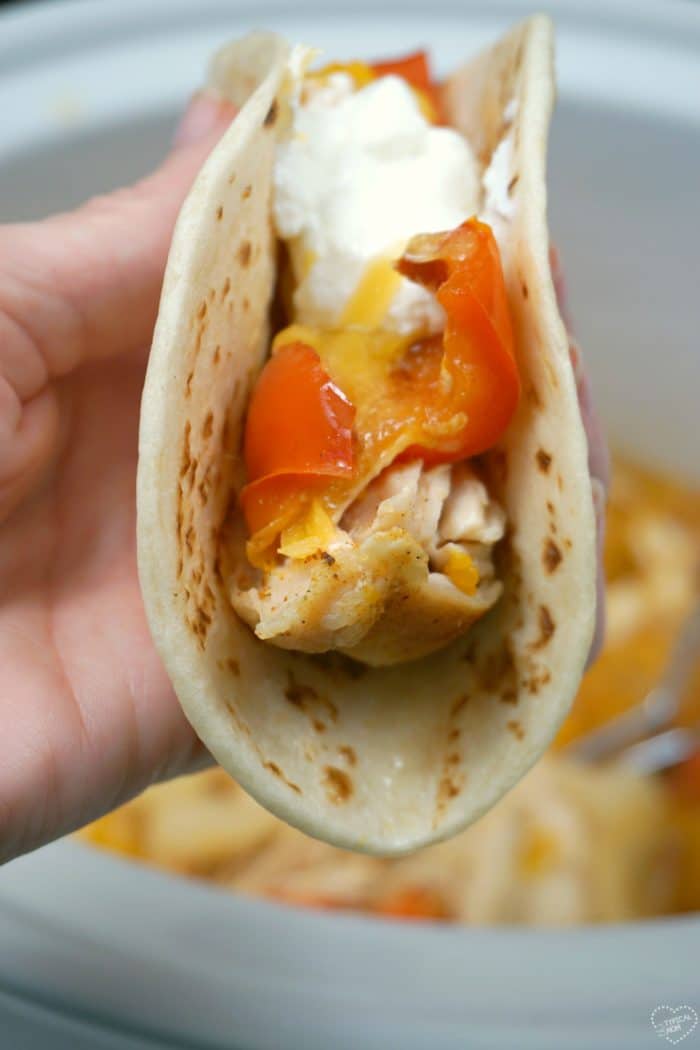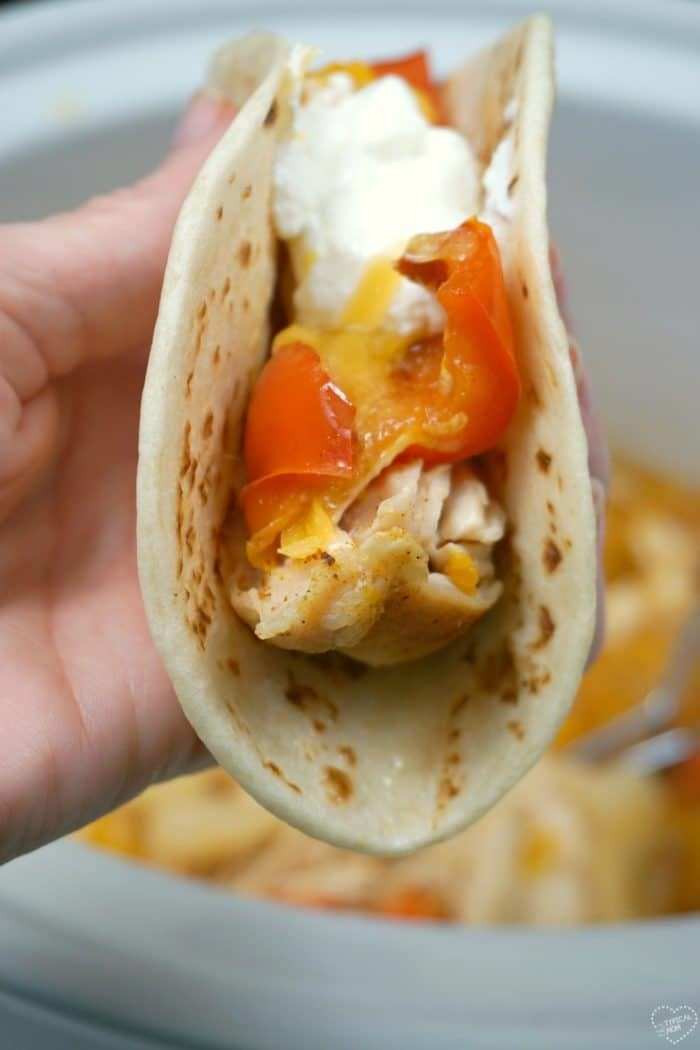 How do you serve fajitas?
Typically they're served with flour tortillas on the side. Then you fill them with your choice of fillings.
Tortillas are rolled next to your plate and then eaten with your fingers. Some spread soft fillings like refried beans, guacamole, sour cream, or melted cheese inside.
Then add the strips of beef, chicken, or seafood on top with any garnishes.
Looking for more easy cheap crockpot recipes?
Printable recipe is below with nutritional information listed too.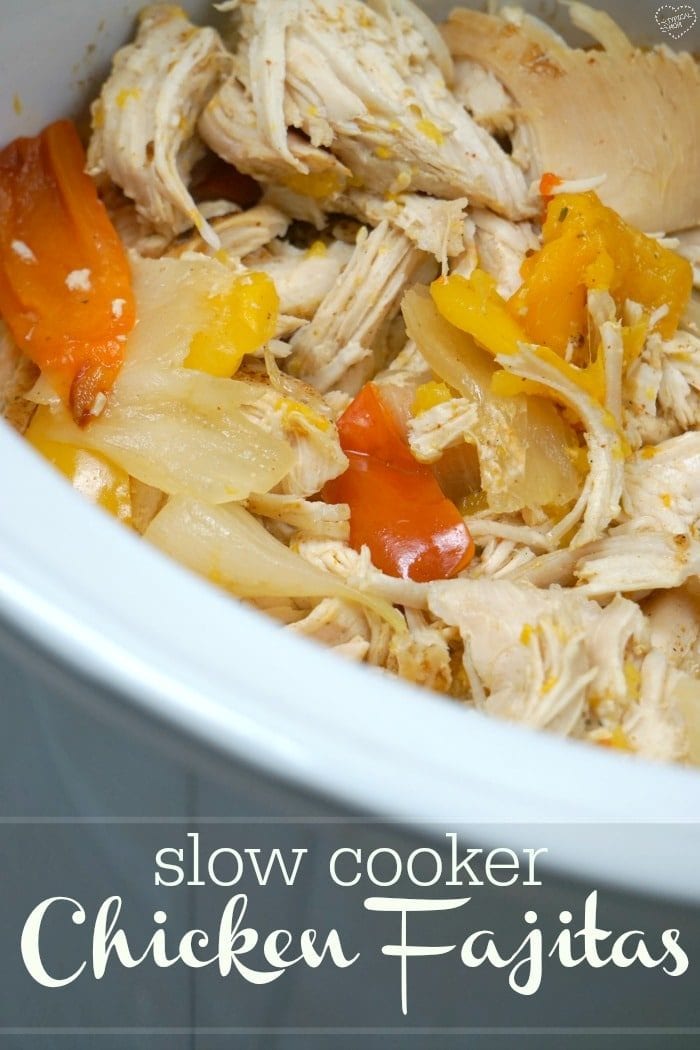 What do you serve with chicken fajitas?
Of course the possibilities are endless and focus on what you'd put on tacos really. These include:
guacamole
pico de gallo and/or salsa
shredded cheese
shredded lettuce
refried beans
Spanish rice
sour cream
Air fryer vegetables are great on the side too, probably our favorite choice.
Want more easy recipes and tips from The Typical Mom blog? Sign up for my free newsletter, and follow me on Pinterest!
***** If you LOVED this recipe give it 5 Stars below and let everyone know what you thought about it. 😉
Crockpot Chicken Fajitas
Crockpot chicken fajitas recipe your whole family will love!! Our favorite slow cooker recipe that's cheap and healthy too.
Instructions
Chop onion and bell peppers into large chunks. Place chicken breasts at bottom of pot (if breasts are unusually thick and large cut them in half first). Sprinkle meat with taco seasoning and cumin.

Put onion and bell peppers on top of meat, then pour jar of salsa on top of everything.

Cover and cook on low heat for 6 hours. Shred meat, stir, and serve inside tortillas with sour cream and cheese!
Nutrition Facts
Crockpot Chicken Fajitas
Amount Per Serving (4 oz)
Calories 141
Calories from Fat 18
% Daily Value*
Fat 2g3%
Cholesterol 48mg16%
Sodium 1094mg48%
Potassium 617mg18%
Carbohydrates 13g4%
Protein 18g36%
Vitamin A 2183IU44%
Vitamin C 57mg69%
Calcium 40mg4%
Iron 2mg11%
* Percent Daily Values are based on a 2000 calorie diet.