How to make Bisquick biscuits fluffy! The top 4 tips to baking fluffy biscuits in your oven every single time. Best kitchen hack ever.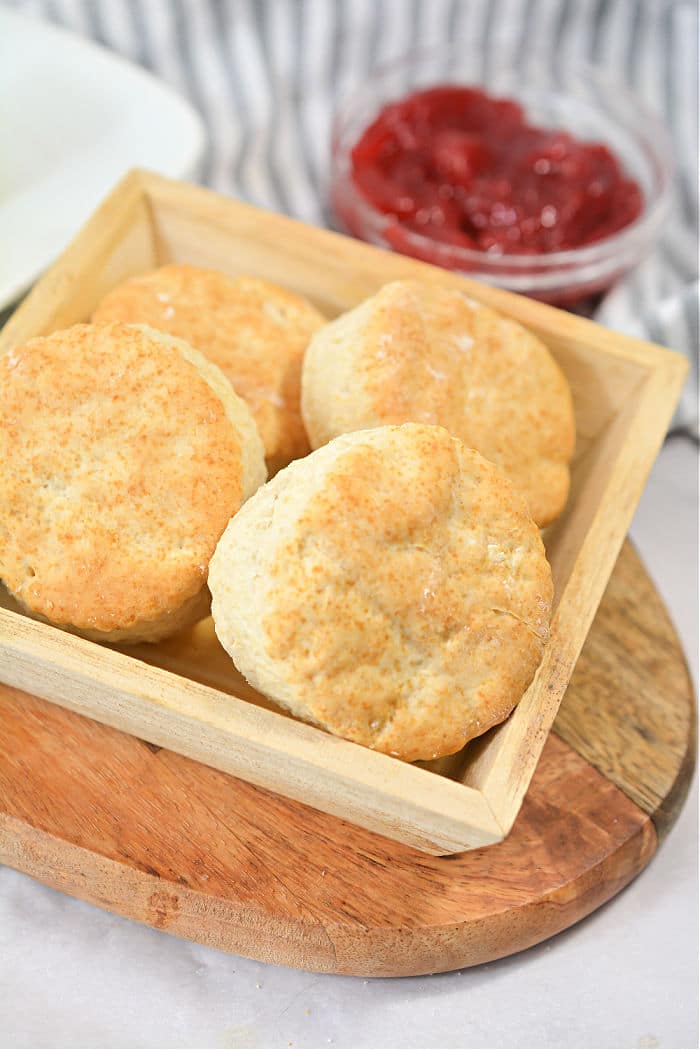 Ok so here are 4 important tips on how to make Bisquick biscuits fluffy. If you follow these kitchen hacks you will see and taste the difference the next time you bake this easy biscuit recipe in the oven. This easy Bisquick recipe is a game changer my friends. (affiliate links present)
Bisquick Biscuits
Yes of course you can just follow the recipe on the back of the yellow box, theirs is boring and doesn't elaborate on how to make them fluffy. These aren't rocket science, are not difficult to do and make SUCH a big difference that you will wish you read this years ago.
Don't fret, it's better late than never and I bet you have years and years left to bake this easy side dish from here on out. Let's start out with measuring, yes there is a right and wrong way to do this.
Number one tip to how to make fluffy biscuits is to measure flour properly!!
What does that really mean? Well if you are scooping rather than spooning you're doing it all WRONG! You should never dunk your measuring cup into the box, bag, or container filled with flour or baking mix like this. If you do you'll get a dense texture because you'll smash it down scooping up too much.
Instead use a large spoon out of your silverware drawer and spoon it into the measuring cup moving it from side to side. This way you're essentially sprinkling the powdered mix in so it aerates, that will help them become fluffy.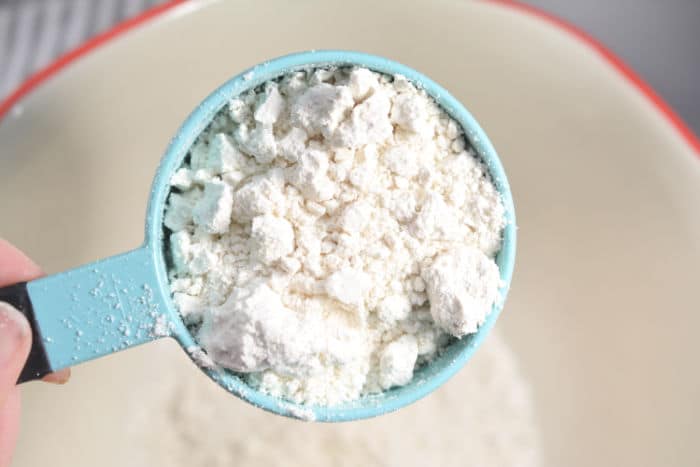 Fluffy Bisquick Biscuits
2. Second thing to remember is to to gently fold your ingredients together just until they are incorporated and then STOP. Over-mixing will take the fluff out of baked goods.
Now that you have all of your wet and dry ingredients into one bowl let's talk about mixing, and how much you should really do. Not much is the short answer. Meaning this, you just want to incorporated it enough so that the powder is damp and folded in with the wet ingredients and then stop.
As soon as it resembles a bowl full of dough it is ready to roll out on a lightly floured surface. Over mixing will make biscuits tough, a NO go friends. Since you have Bisquick mix handy just use a Tbsp of that on your work surface so it won't stick, too much and once again it will dry out and not get what you want.
Always make sure that each one is the same thickness and size so they bake evenly, 1/2 inch thick is usually great for homemade biscuits in air fryer.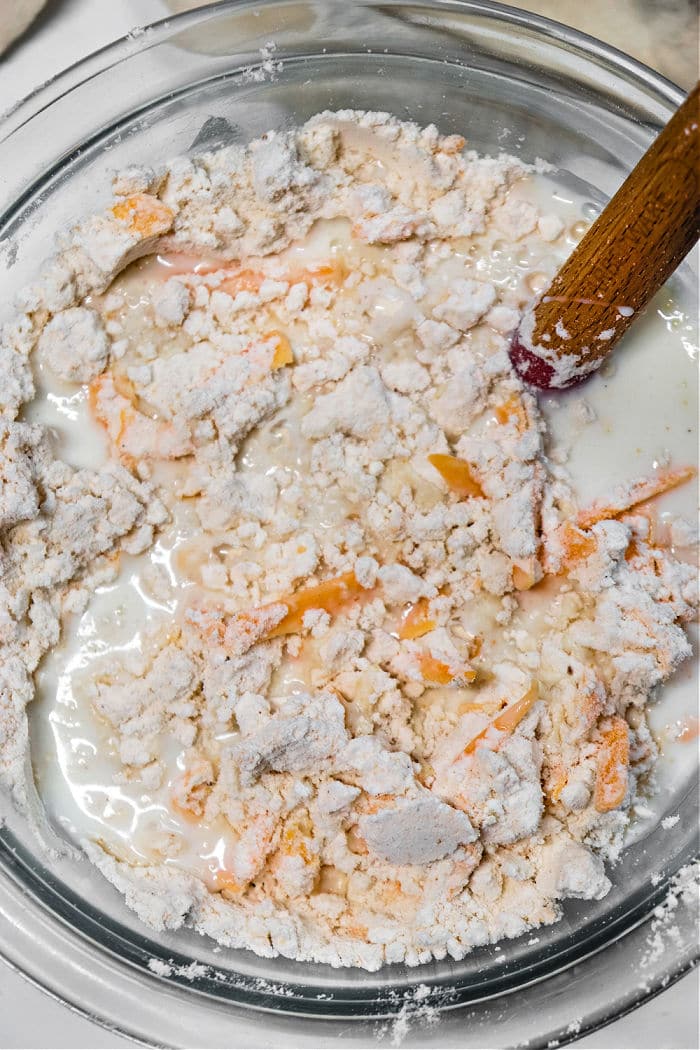 Fluffy Biscuit Recipe
Now you may have gone to all the trouble to make from scratch some great dinner rolls. I do that too SOMETIMES but usually only during the holidays because let's face it, I am busy y'all. Using a boxed baking mix like this one can save you tons of time because it already has some leavening agent in it, a bit of salt, etc….
We do add a few other items beyond what they suggest on the box itself. If you make one batch of theirs and one of these you will likely understand why ours are better. Like way better because of butter…..
3. Let's talk about this for a second shall we. Use COLD butter and a pastry blender or cutter to blend it in too. Using melted butter will make biscuits more dense, just don't do it. I prefer salted too instead of unsalted, to add flavor.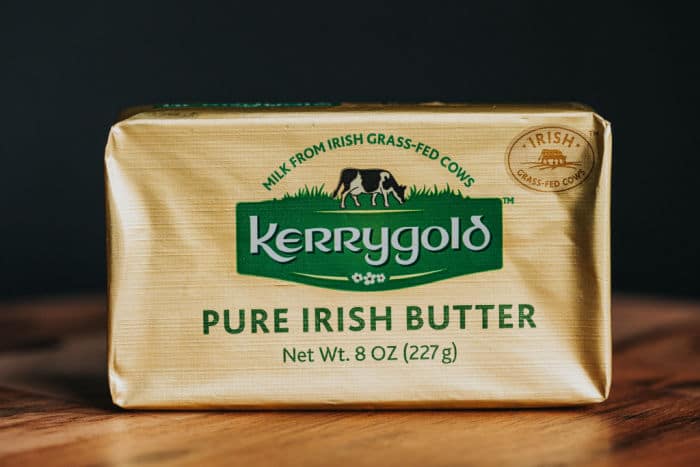 4. Do NOT overbake them! You want the edges to be golden brown and the center to not be sticky any longer. Remove from the pan and on to a cooling rack so they don't continue baking and get dry.
Fluffier Biscuits
That is the gist of making the fluffiest biscuits with Bisquick y'all. I mean you should always preheat oven for everything you bake, that goes without saying.
Beyond that you could make cheddar bay biscuits by adding some shredded cheddar cheese and garlic into the mix. These were kept quite plain just to explain things but just know that you can tinker with the add ins once you get the hang of this.
For a basic biscuit you will need:
Cold butter
Whole milk
A bit of sugar
Baking powder
A bit of minced garlic and melted butter will be brushed on to the top before baking
If you don't have a drop biscuit cutter don't bother buying one. You can use the top of a glass too. If you flip it upside down it is about the same size as what you see here. I did that for years before spending the few dollars on this. I mean it's worth it to order one of these but just in case ya' know….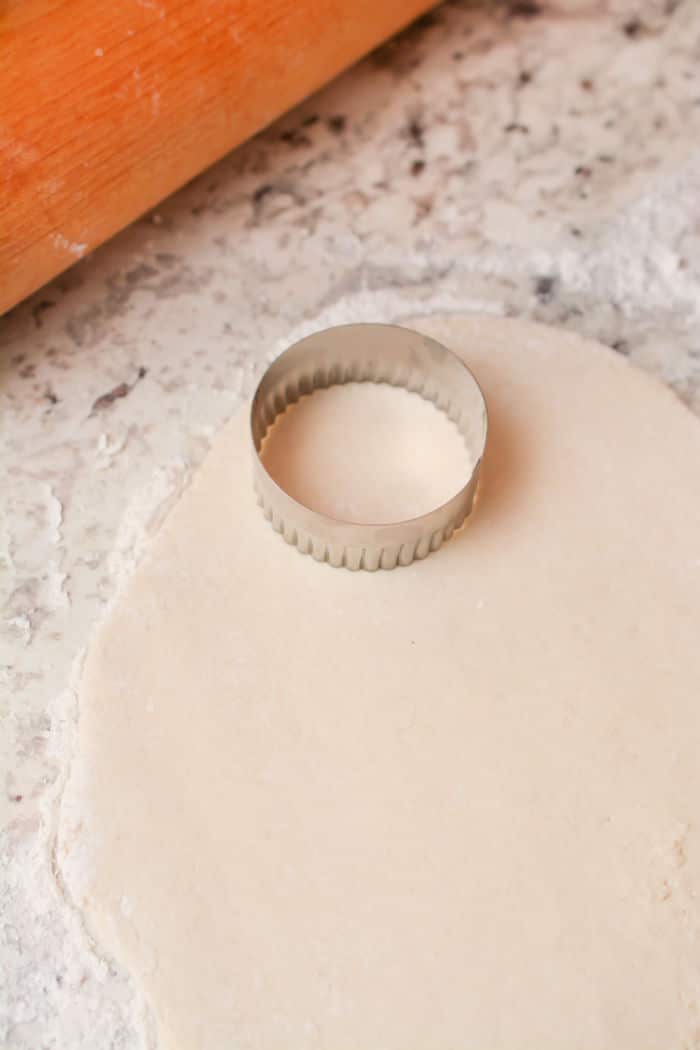 Do Bisquick biscuits need to be refrigerated?
NOOooooo, that will dry them out. Instead store leftovers in a freezer bag with ALL of the air sucked out. Leave on the countertop for a day or two and enjoy with butter, slow cooker apple butter and jam.
This whole process should take about 30 minutes from start to finish. Then use the rest of your mix to make all sorts of other things like:
Jump to recipe below and get started will ya'!
Want to see a few of my favorite things that I am totally obsessed with?? Take a peek and see how many you might already have…twinsies!
Looking for more easy family recipes and tips? LIKE The Typical Mom Facebook page?
Then sign up for my free newsletter, and follow me on Pinterest! 😉
***** If you LOVED this recipe give it 5 Stars below and let everyone know what you thought about it. 😉
Bisquick Biscuits
How to make Bisquick biscuits fluffy! The top 3 tips to baking fluffy biscuits in your oven every single time. Best kitchen hack ever.
Instructions
In a bowl combine Bisquick, sugar and baking powder together. Then pour in milk and slice cold butter into small thin pieces. Use a pastry cutter to blend together. STOP when powder is incorporated, over mixing will make then dense.

Preheat oven to 450 degrees F. Use 1 tbsp of Bisquick to lightly "flour" a cutting board. Transfer dough to board and roll out to 1/2" thick.

Use a round cookie cutter to make about 12 total round biscuits. Place on a cookie sheet lined with parchment paper or lightly sprayed with non stick cooking spray.

Whisk together melted butter and minced garlic in a dish, brush on the top of each one. Bake for 8-10 minutes, just until the tops are golden brown and middle is no longer sticky, check with a toothpick.

Remove, take biscuits off of hot baking sheet and on to a cooling rack or enjoy immediately.
Nutrition Facts
Bisquick Biscuits
Amount Per Serving (1 oz)
Calories 189
Calories from Fat 108
% Daily Value*
Fat 12g18%
Cholesterol 20mg7%
Sodium 413mg18%
Potassium 148mg4%
Carbohydrates 19g6%
Protein 3g6%
Vitamin A 239IU5%
Vitamin C 1mg1%
Calcium 103mg10%
Iron 1mg6%
* Percent Daily Values are based on a 2000 calorie diet.