The best Bisquick recipes are here! How to make fluffy biscuits, pancakes, cookies, Bisquick cobbler, banana bread, pie crust and more!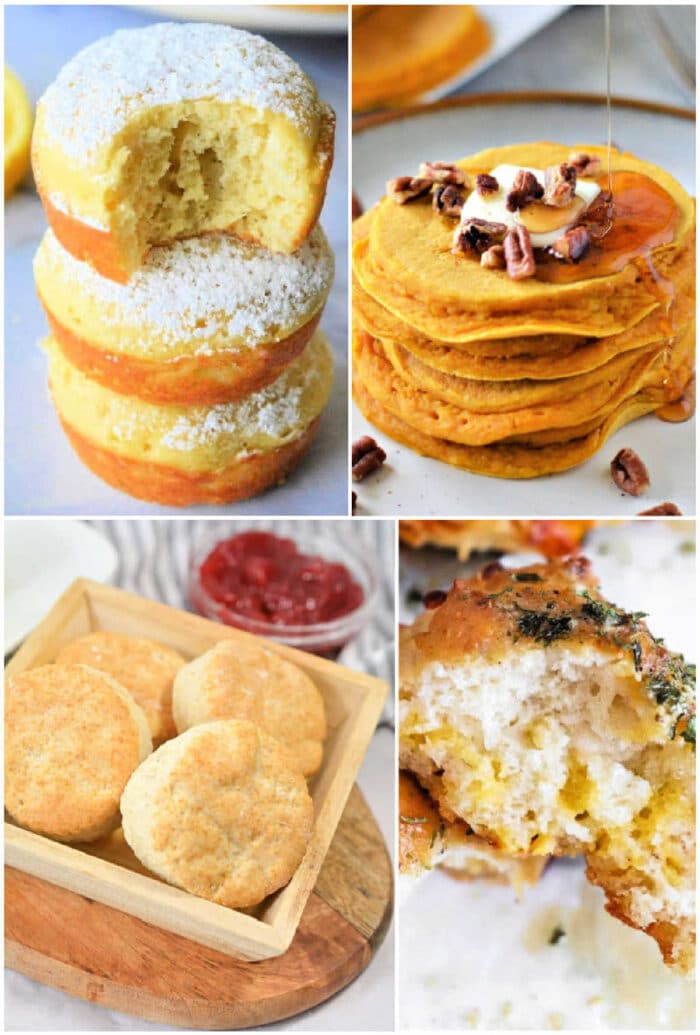 We have been creating so many easy Bisquick recipes lately that I thought I'd put them all into a roundup so you could find them all easily. From savory to sweet, desserts and everything in between I'll continue to add more too so bookmark this page. (affiliate links present, originally published 8/22)
Bisquick Recipes Breakfast
This is what you think of initially when you see that big yellow box right? You can follow the directions on the back but they only offer biscuits and pancakes. Did you know you could make Bisquick muffins of all kinds with it too?
That is right, add a bit of lemon for a citrus flavor or vanilla is great too. There are tons of variations, just like our Bisquick funnel cake. ALL The Toppings y'all. Add them all.
During the holidays I always make this breakfast casserole Bisquick style. Ready made baking mix makes for easy pancakes of all kinds of course. You can liven them up with some chocolate chips, mashed bananas or even make pumpkin pancakes with Bisquick too.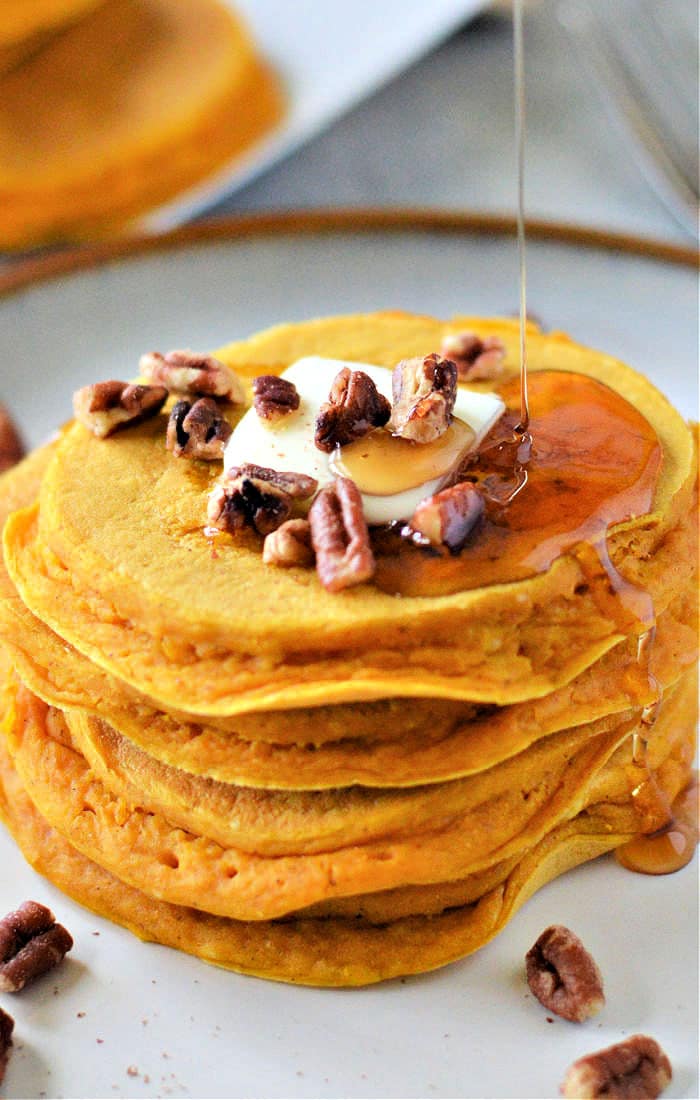 Savory Bisquick Recipes
Bisquick biscuits can fall into both a breakfast or savory side dish. In the morning you can ladle some chicken gravy over the top for a classic Southern dish or make Instant Pot jam and have a sweeter flavor to them. Super versatile for sure and really easy to whip up to serve with any meal.
Our Bisquick cheddar bay biscuits are definitely on the more savory end of things and great when served with a bowl of hot soup. They are almost identical to those at Red Lobster that we all love. Add garlic into the mix for an added punch and a few different cheeses too.
Bisquick Recipes Dinner
First I will start by saying that if you don't have flour to make air fryer fried chicken you could use this baking mix. It's quick and easy because all the things are already mixed right in.
You can make other things that make a complete meal too though. I mean if you think outside of the box you can use the dry mix and a few other items to mix together a pie crust with Bisquick! Think of all the possibilities that brings to the table (literally) right? You can make Bisquick pot pie even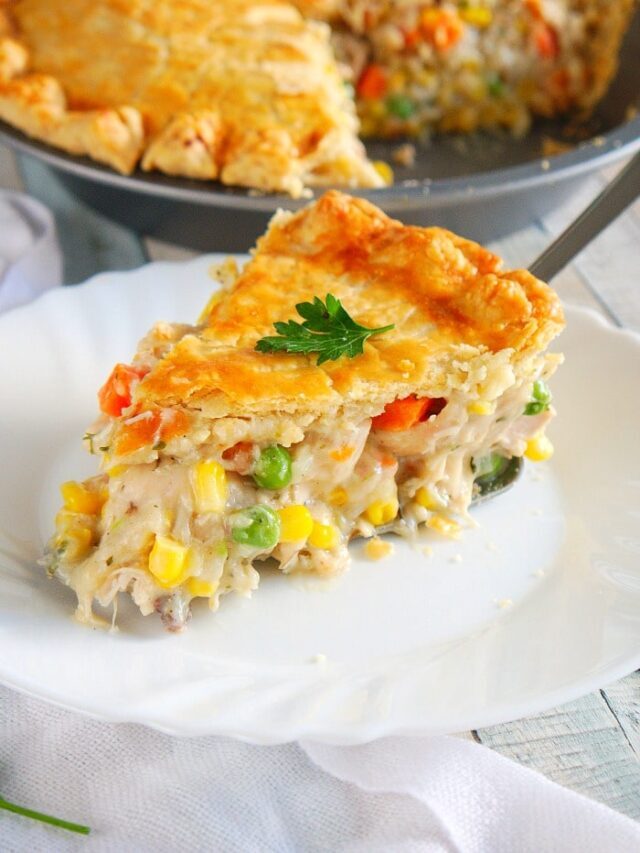 Bisquick Chicken Recipes
Whether you want to fill it with spinach or make a Bisquick zucchini quiche mixture which we love, or make an simple chicken pot pie inside it will be a hit as a dinner recipe. Of course you can think of lots of ways to make this into a dessert but there are so many more possibilities.
A few of your favorite recipes like chicken and dumplings use original Bisquick for the batter at the end. Instead of forming the dough into biscuits you can drop teaspoons full of prepared batter into the boiling broth and it will cook up light and fluffy.
And our Bisquick sausage balls 3 ingredients can be dinner, brunch or even breakfast for dinner.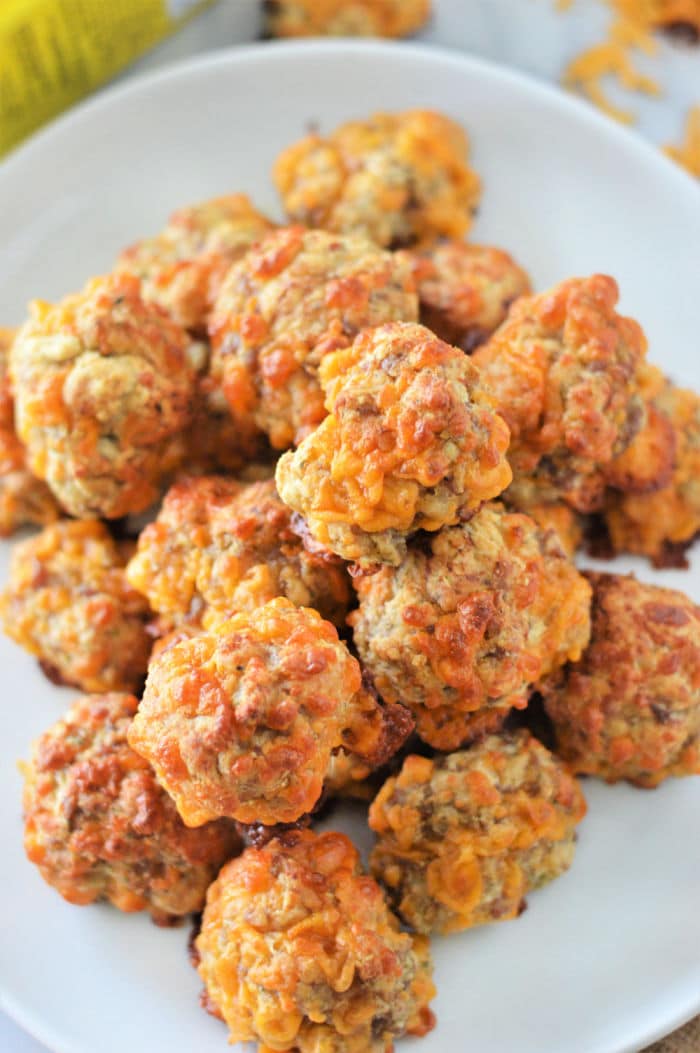 Bisquick Dessert Recipes
This is how to Make Crepes with Bisquick that you can fill with sweet items for dessert or savory for lunch.
I do suggest using regular vs. low fat Bisquick baking mix for all of these. Personally I feel lower fat means it is not as moist and doesn't get quite a golden brown on the outside. Especially for things like our Bisquick butter swim biscuits you want comfort food.
I mean dessert can be a sweet breakfast too though right? Like Bisquick cinnamon rolls, they could be either one, or both if you have some left over from the morning really.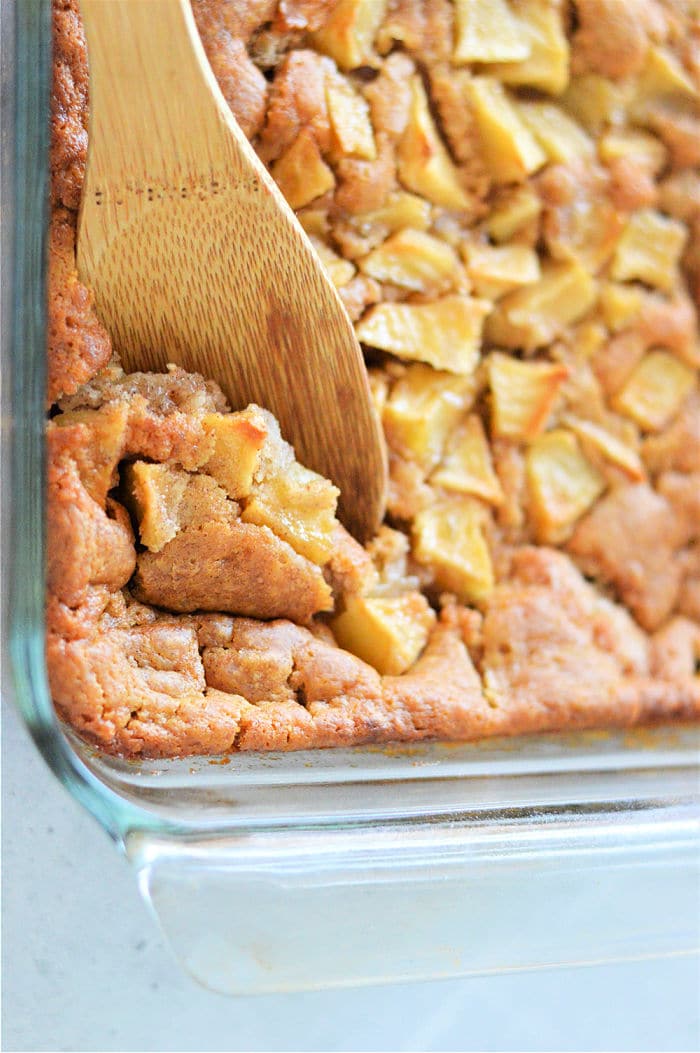 Recipes with Bisquick
During the summertime you can make the base for strawberry shortcake with this too. With a bit of sugar and vanilla extract you can make it sweeter than normal which is quite nice. With fresh fruit on the top and some fresh whipped cream it is truly the best ending to the day.
Homemade Bisquick
If you ever do realize you have run out or run short of this mix you can make some on your own that is identical to what inside that box. If you wanted to make this in bulk you could but would need to add the tablespoon of butter right when you use it of course.
One cup of flour
1.5 tsp of baking powder
1/4 teaspoon salt
1 tablespoon of chilled butter
Make sure you measure flour properly every time. If you need flour substitutions we have a chart for that as well if you need gluten free or another variety.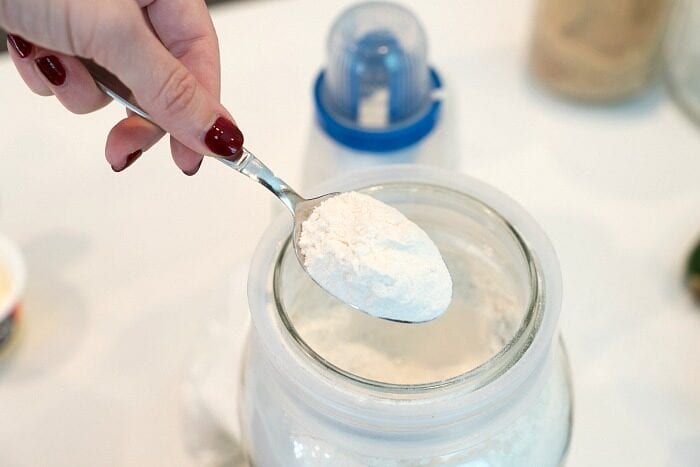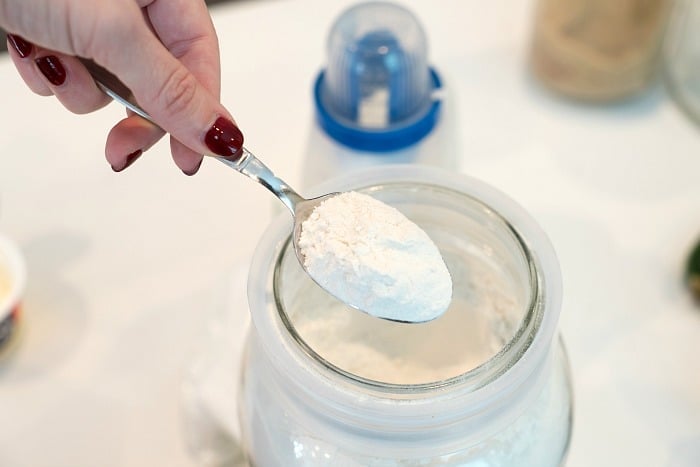 Pie Crust with Bisquick
Yep, you can use it for this too. You just need 2 other ingredients to combine together to make regular or mini pies with your favorite filling inside! Follow our 3 ingredient pie crust instructions for this one. P.S. you can make it with cake mix too which is kinda' fun, and sweeter. Not necessary even with our Bisquick impossible pie.
Can I substitute Jiffy Mix for Bisquick?
You totally can. Just keep in mind that Jiffy baking mix is a bit sweeter than it's counterpart with a touch of maple syrup flavor. Great for dessert recipes but for savory you might notice a bigger difference in the overall flavor.
Like I said at the beginning of this we have a bunch of other recipes using this baking mix here soon. I will add the links once they have been published and continue to do so as long as my oven is working. 😉 Speaking of which did you know you can bake in your air fryer too??
You totally can and I suggest you do when it is way too hot outside and the last thing you want to do is make your house even hotter with the oven. We used the sweet bread recipe on top but cooked it as an air fryer banana bread for days like those.
Recipes Using Pancake Mix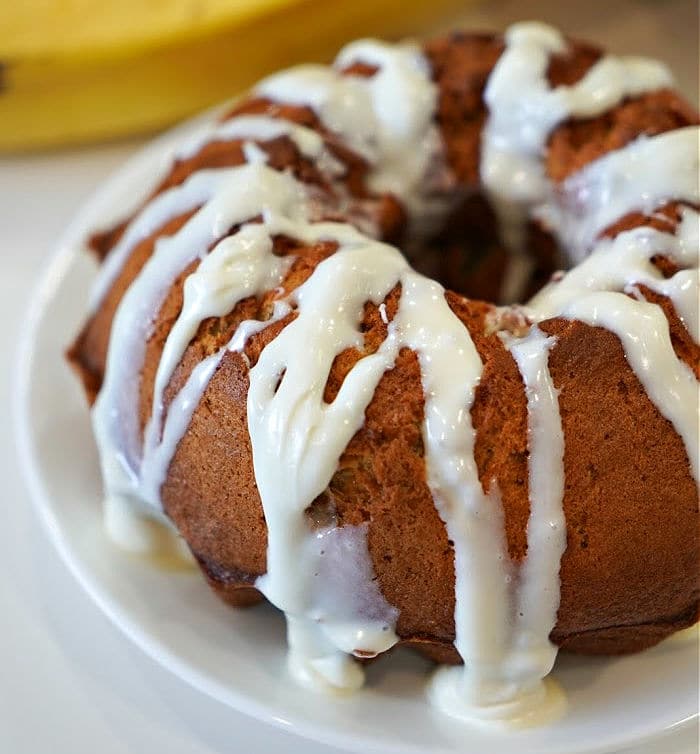 What is baking mix used for
You can even make a thick mix to use for homemade air fryer corndogs. Now you know the answer to this is ALL THE THINGS. There seriously isn't anything it can't do, I mean other than my laundry but that is beside the point. 😉
Now that you have the recipe yourself you can make all sorts of things with this! If you have a "secret recipe" that uses this that we may not have heard of yet let us know below. I love to try new things and since I am now obsessed at making new Bisquick recipes it would be great to add yours to this list.
Recipe for how to make Bisquick muffins is below.
Want to see a few of my favorite things that I am totally obsessed with?? Take a peek and see how many you might already have…twinsies!
Looking for more easy family recipes and tips? LIKE The Typical Mom Facebook page?
Then sign up for my free newsletter, and follow me on Pinterest! 😉
***** If you LOVED this recipe give it 5 Stars below and let everyone know what you thought about it. 😉
Bisquick Recipes
The best Bisquick recipes are here! How to make fluffy biscuits, pancakes, cookies, Bisquick cobbler, banana bread, pie crust and more!
Instructions
Mix all ingredients together except chips. Fold those in at the end. Preheat oven to 350 degrees F.

Bake for 15-18 minutes for regular size or 11 min for mini muffins. Remove when touched gently in the center they spring back. Take pan out and remove muffins, place on cooling rack so they don't continue baking.
Nutrition Facts
Bisquick Recipes
Amount Per Serving (1 oz)
Calories 177
Calories from Fat 63
% Daily Value*
Fat 7g11%
Cholesterol 17mg6%
Sodium 273mg12%
Potassium 58mg2%
Carbohydrates 27g9%
Protein 3g6%
Vitamin A 68IU1%
Vitamin C 0.1mg0%
Calcium 68mg7%
Iron 1mg6%
* Percent Daily Values are based on a 2000 calorie diet.