If you're wondering how to make homemade jam quickly I have the answer! This pressure cooker jam takes 15 minutes and you can use any fruit you want in your Instant Pot.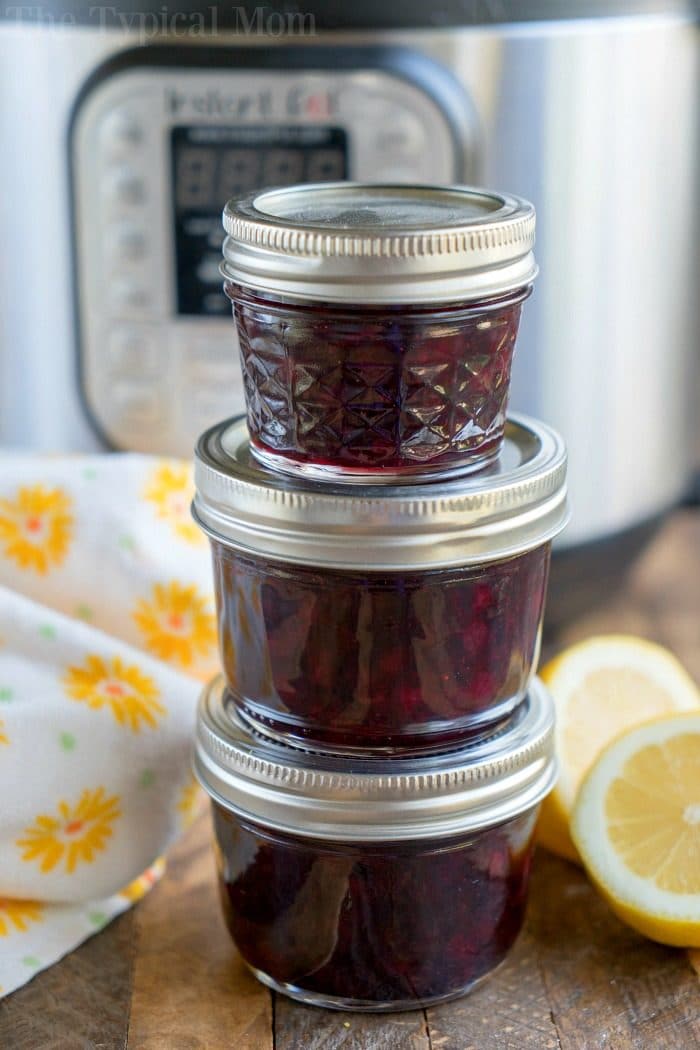 I have always wanted to make homemade jam but never really got around to it until now! My Instant Pot is just an amazing thing and figured I could probably make some easy pressure cooker jam with fresh huckleberries I bought. It came out delicious and is now added to our 101+ Instant Pot Recipes here on my site. 😉
I bought a bunch since they're only in season once a year here in Idaho. I started by making this huckleberry cobbler. Then instead of just eating them right out of the container I decided to make some pressure cooker jam!
You can use any berries you might have but this is what I used this time.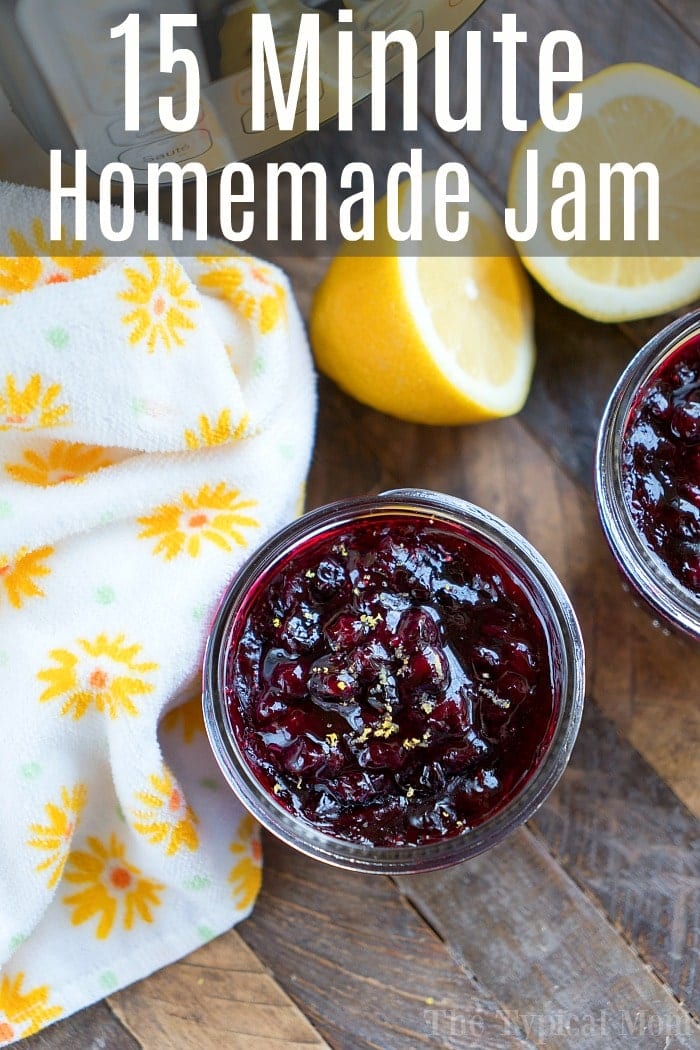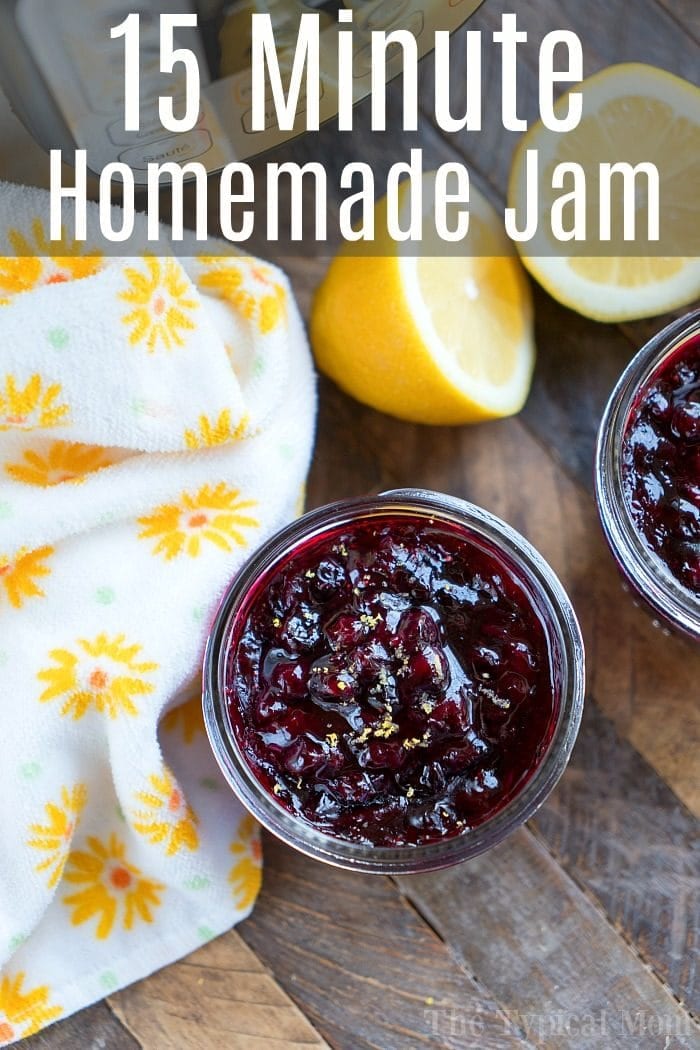 I had about 1.5 lbs. which didn't look like quite enough fruit when I put it into my pressure cooker so I added 3/4 of a container of fresh strawberries from our garden to try and make it about 2 lbs. of fresh fruit total.
That is why this pressure cooker jam recipe rocks. You can use whatever you have on hand or what is in season. It literally takes 15 minutes.
I suppose you could use frozen fruit to make jam but I haven't tried that yet. If I did I probably wouldn't adjust the time since fruit cooks so fast in an Instant Pot.
When I try that I will update this to let you know how that turns out. Or if you use frozen let me know below so I can share that info. 😉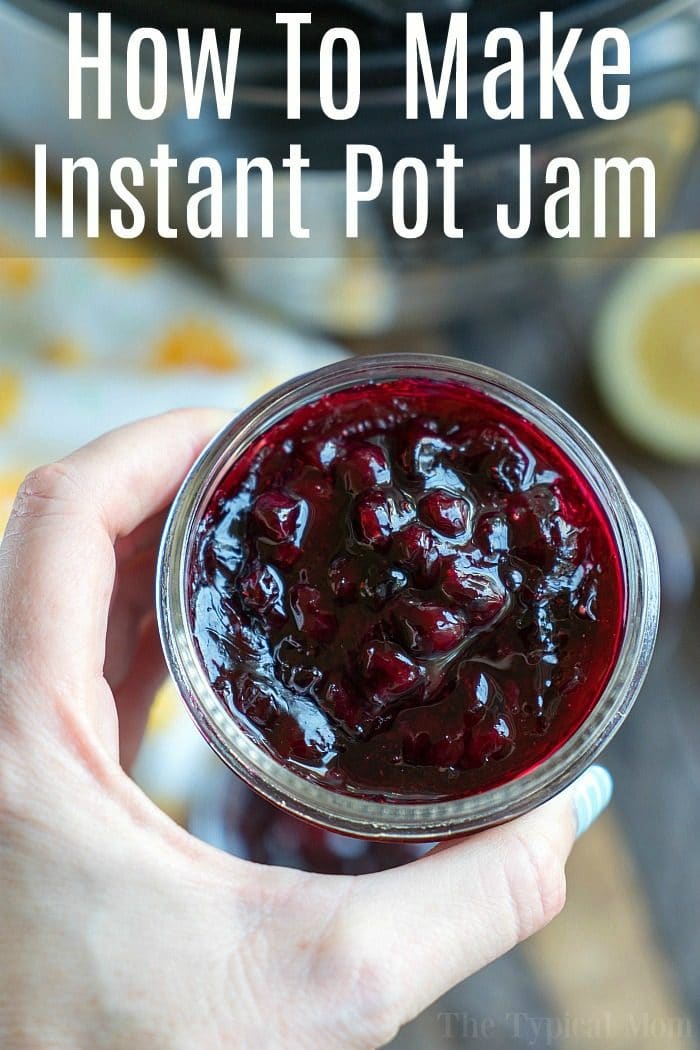 Fruit releases a lot of juice so liquid really isn't necessary. Then you just add a bit of cornstarch and water at the end to thicken it up.
The combination of huckleberries and strawberries worked well too. It brought some added sweetness to the typically slightly sourness of fresh huckleberries. Sugar was also needed to sweeten it up.
If I were to use something like peaches I would add less sugar. Closer to 3/4 of a cup instead of 1 but that is personal preference. Use this guide to make your own Instant Pot strawberry jam or whatever flavor you prefer and sweeten to your liking. 😉
This is what you'll need to make pressure cooker jam with fruit
Small mason jars – these mason jars for jam are perfect for yourself and to tie a ribbon around and use as gifts
Fresh fruit – 2 lbs. made 4 jars for us, the 3 shown in the pic at the top and one other one not shown.
Sugar
Cornstarch
Water

Vanilla extract & lemon juice – I think both are a good addition to any fruit jam but that is personal preference
Then make this homemade bread recipe and serve it together.
Here's the printable recipe for you:
Pressure Cooker Jam
If you're wondering how to make homemade jam quickly I have the answer! This pressure cooker jam takes 15 minutes and you can use any fruit you want.
Ingredients
2

lbs

fruit

we used 1.5 lbs. huckleberries, .5 lbs strawberries

1

c

sugar

1

tsp

vanilla

optional

3

tbsp

cornstarch

2

tbsp

water
Instructions
Wash and cut stems off berries, if present. Dice larger fruits you might be using into bite size pieces (we left huckleberries whole and cut strawberries in half).

Put berries into pressure cooker with sugar, and vanilla if you're adding those. Gently stir so all berries are coated.

If you want a sweeter jam allow this mixture to sit for about 15 minutes or so to allow sugars to really seep in.

Put lid on, close steam valve and set to pressure high for 1 minute.

Allow to naturally release steam for about 10 minutes, then release rest of steam.

In a small bowl whisk together cornstarch and water until smooth, empty contents into pot with berries and set Instant Pot to saute.

Stir consistently and slowly until mixture bubbles, do this for 2-3 minutes so jam begins to thicken. Turn pot off and transfer to small mason jars (what we used). Do not put lids on until completely cooled. Put lids on and refrigerate, enjoy on just about everything!
Nutrition Facts
Pressure Cooker Jam
Amount Per Serving (1 oz)
Calories 87
% Daily Value*
Sodium 3mg 0%
Potassium 50mg 1%
Total Carbohydrates 22g 7%
* Percent Daily Values are based on a 2000 calorie diet.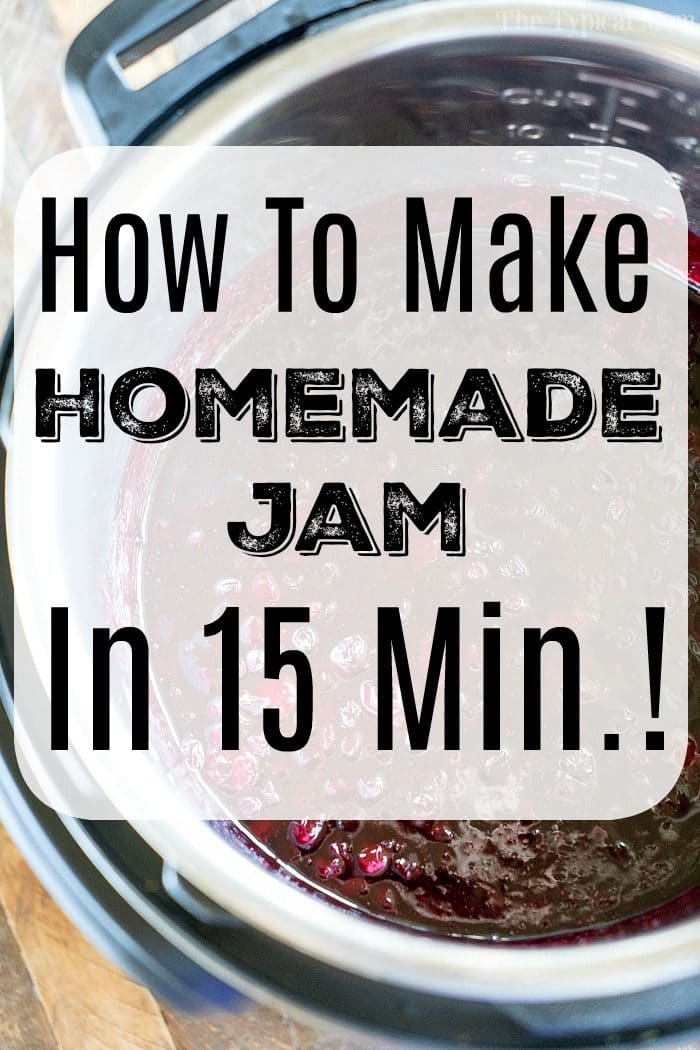 For more easy recipes, tips and free printables please LIKE The Typical Mom on Facebook and follow me on Pinterest! You can also sign up for my free weekly newsletter which is packed with goodies I know you'll love. 😉