Here's a peek at a video of Medieval Times Buena Park in action and a review my family did after our trip there this year. Such a fun place!
We went to Medieval Times Buena Park this weekend and it was a lot of fun. I hadn't visited this dinner and tournament live action arena since I was in High School….I have to say it was more fun with my own kids! Special thanks to Medieval Times for providing tickets for my family to attend this event so we could share our photos with you.
If you've never visited Medieval Times in Buena Park let us give you a sneak peek. 😉
You enter thru a castle……but of course…..and according to how many in your party you are given the best seats available and a hat that will tell you which Knight you'll be cheering on that night.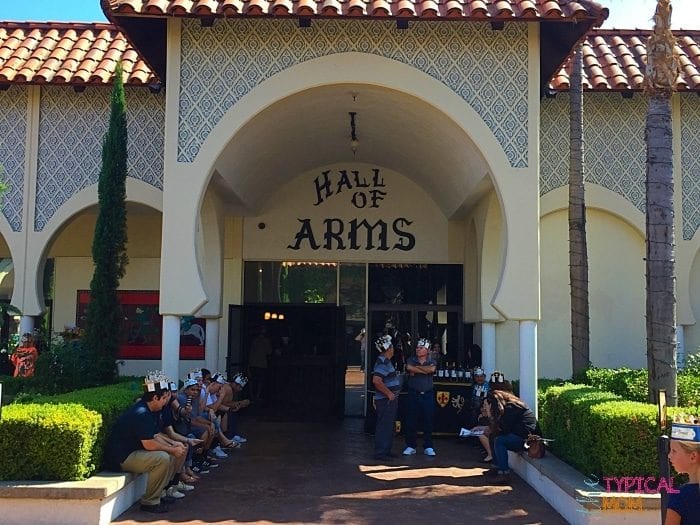 We got blue (which was perfect since it is my daughter's favorite color) and headed in after a quick photograph of our family was taken.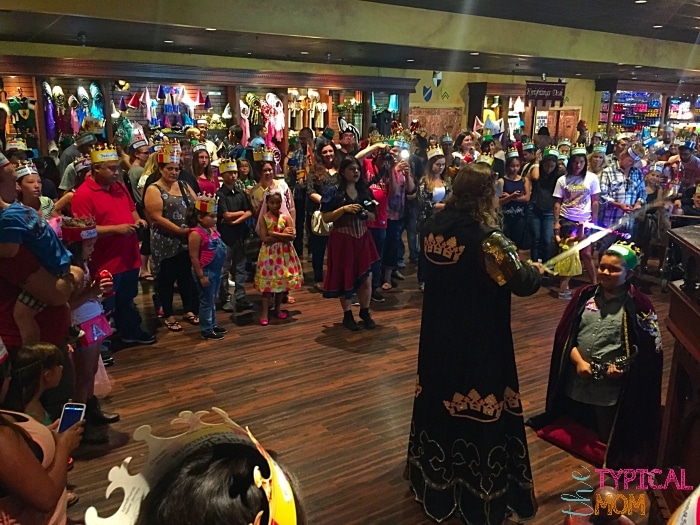 Even before we entered the arena to see the show there was a show going on inside! They called up several people and kids to "knight them" and wish them a Happy Birthday.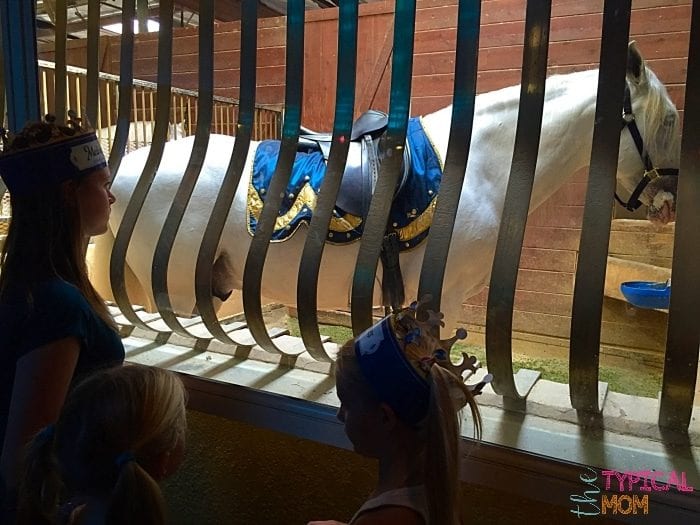 The horses we would be watching in a bit were there to see too….gorgeous! There was a falcon there as well that would be used in the show. There were flags and lots of others things to purchase in the area as we waited to be seated. NOW it was time to enter the arena!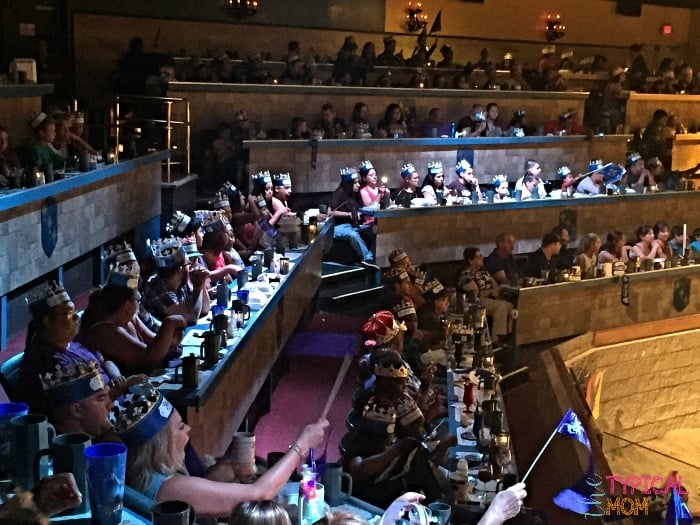 You sit according to the color hat you were given upon entering the castle, so you can root for your designated Knight. The fun begins during and after you are being served a fabulous meal of chicken (half of one for each person), a potato, corn on the cob, garlic bread and soup…….oh and a bit later they give you a hot apple dessert too!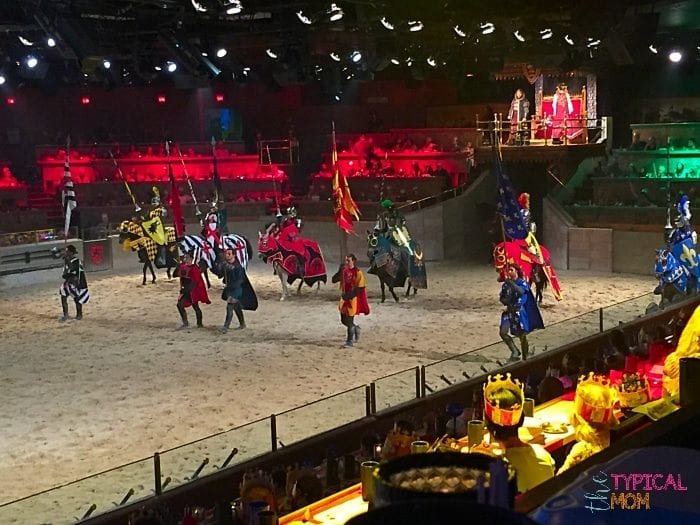 There is royalty at one end of the arena and the Knights and their "helpers" along with the beautiful horses are in the area below. The way the seats are placed it is easy to see everything even if you are near the top (we were 2nd from the top row and our view wasn't impeded).
Then…..the battles begin at Medieval Times to see which Knight will win!
This is just a sneak peek of some of the excitement and how much fun it is to cheer on your color. In the end our Knight didn't win, but he was the runner up and it really didn't matter anyway because it was a great experience to share with my kids and a place that holds memories for me as well. To purchase tickets visit Medieval Times' website here, and there are a few discounted offers below too. Enjoy!