We shared how to cook frozen ground beef not too long ago and that was a hit. So much so that I needed to share all the ways of how to cook frozen beef as well. Just in case you're forgetful like me.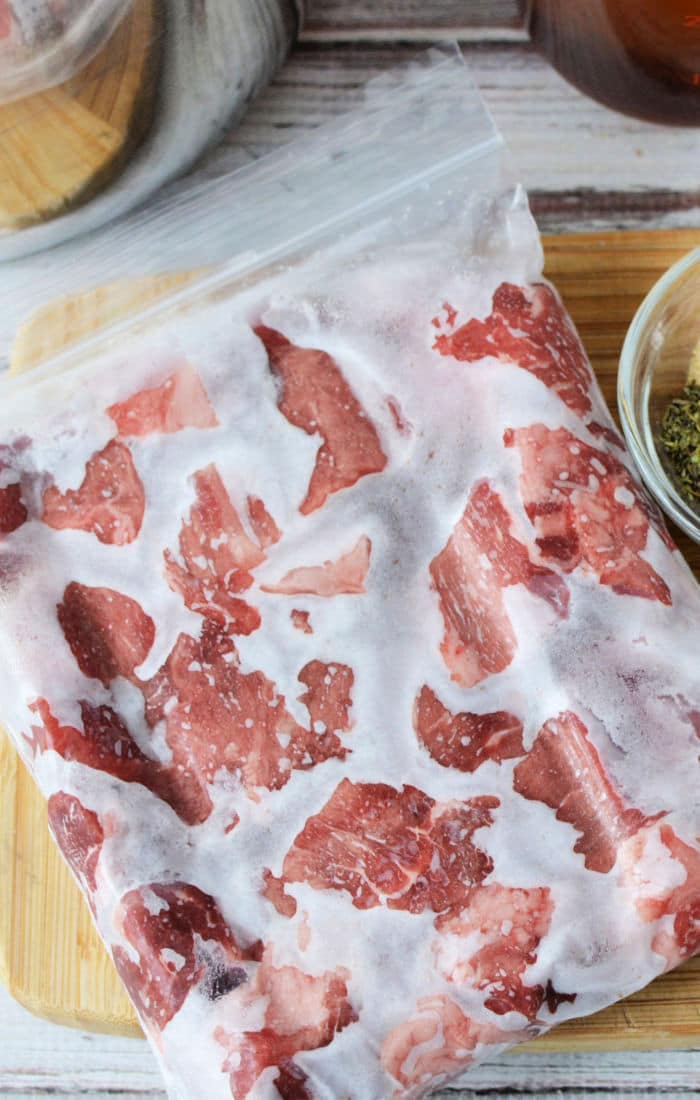 We will talk about all different cuts of frozen beef and how to cook them. Then below there is a new with vegetables and gravy sorta' like a stew. I hope this helps you cook frozen meat to tender quick meals for your family when you're forgetful. (affiliate links present)
Can you cook frozen beef without thawing it
Yes!! We do this all of the time and were just as surprised as you might be right now. I too scratched my head and just wasn't quite sure it would get as tender as if it were defrosted.
That is why we went to experimenting with all different cuts. The MOST popular are three fold, slow cooker frozen roast which is fabulous.
Only have an oven in your house so you need the "old fashioned" method, we shared how to cook frozen roast in the oven. Just as great. Ok so both of those take way too long. I am right there with you because I am obsessed with pressure cooking. For that follow our Instant Pot frozen roast instructions.
What's the Best Way to Cook Frozen Beef
OH let me count the ways, no but really we will show you all of them. I've used all the things on the stove, oven, pressure cooker and slow cooker so click on the link you want to try and enjoy! The ONE exception I would not recommend would be beef liver. You really want to soak that beforehand and that can't be done without it being thawed.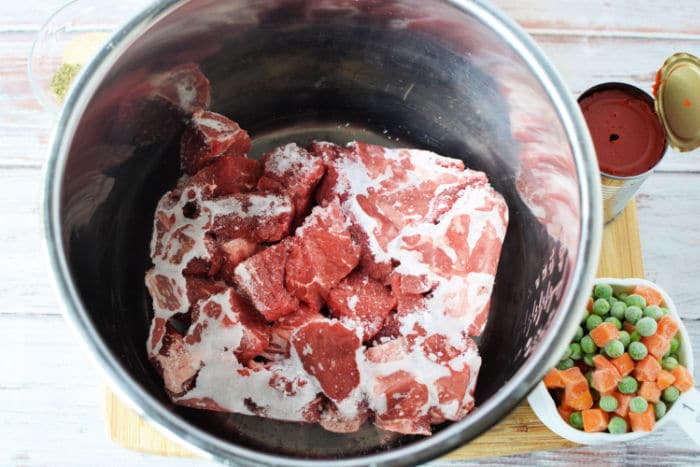 So that covers the big hunks of meat you may have on hand. Three ways of making it fork tender and easy to shred. That does come in handy if you want to make sliders. I love it for that.
Becomes super tender no matter which method you choose, smother with a sauce and serve inside little buns.
How long does beef take to cook from frozen
30-45 min. per pound frozen beef in the oven is about right, give or take of course but you can keep that in mind. Pressure cooking frozen beef is much faster of course at; 2 lbs = 80 minutes, 3 lbs = 90 minutes, or 4 lbs = 100 minutes. Slow cooked you're at about 6 hours.
What is kinda' strange to me is that in the Crockpot there isn't a huge difference whether it was thawed, or rock hard. Same goes for frozen chicken in slow cooker. Timing doesn't really change, but turns out great for sure. Shredded beef from frozen roast in a dutch oven, on the stove, took a little over 3 hours.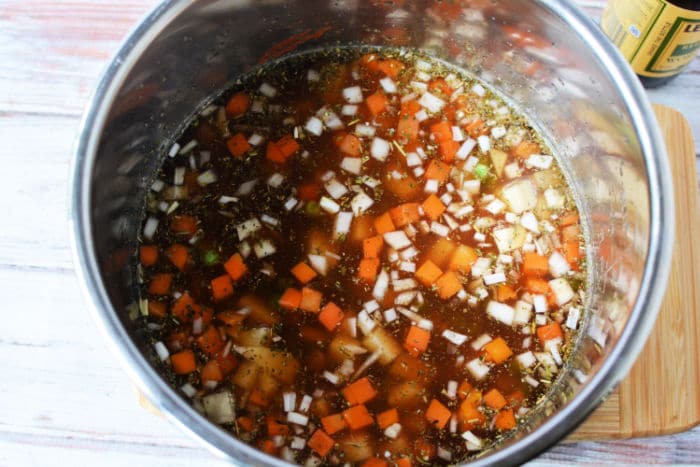 What happens when you cook frozen beef
Um, it turns out amazing. Your best bet is to use a low slow method or steaming in your Instant Pot. That way it can break down that connective tissue to make it as tender as possible.
I mean you want melt in your mouth right? I don't share anything that doesn't work perfectly with y'all. We've done all the testing for you. 😉
Never thought cooking frozen steaks was possible? You can totally get those frozen blocks just as tender too y'all. NO need to wait overnight to get thawed steaks in your freezer bags, nope you can just cook straight from the freezer instead. Cooking time will vary depending on whether you want medium rare or well done of course but perfect in under 30 minutes.
And to round out this cut we have perfected grilled frozen steaks as well. That is right, we did the same thing with frozen chicken breasts too, surprisingly works well. Just takes a bit more attention this way so it doesn't overcook and get a not so good gray band to it.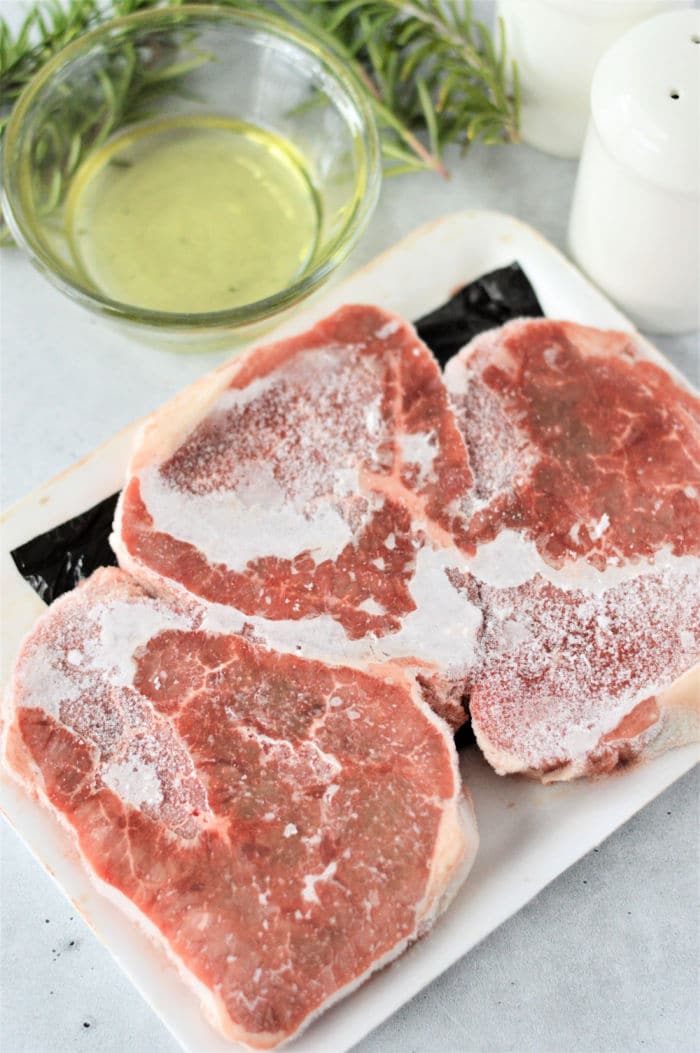 Instant Pot Frozen Beef Stew
Ok so pressure cooker stew is great but what if you forgot to take the meat out the night before? NO worries friends. I would suggest using this machine to make your favorite meal anyway. You may have your own combination of ingredients that were passed down from generations.
As long as the amount of liquid listed below is about the same you can use your own combination. Take note of the timing we used to cook stew meat to tender. We have shared how to cook Instant Pot frozen meat of all kinds and just keep going because it turns out just so well.
For organ meat like how to cook beef heart we have instructions in this post. It doesn't make a difference that it starts out rock hard believe it or not.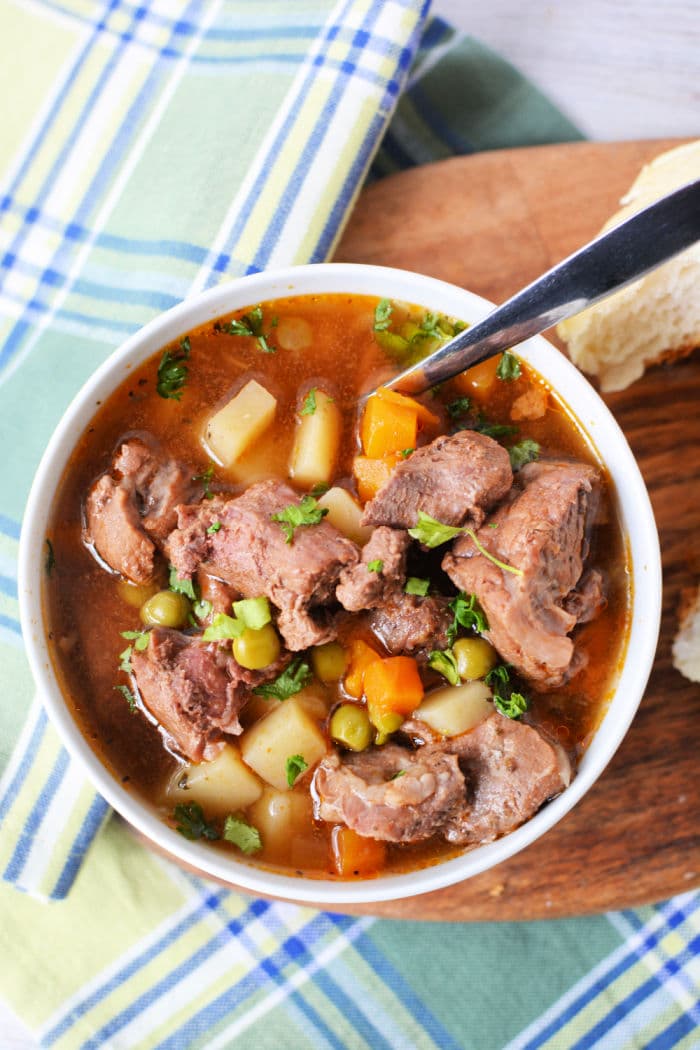 Is it OK to boil frozen beef
I mean, I guess you could but why?? Boiling frozen beef will work but just like submerging any other food into scalding hot water you're going to strip away a lot of nutrients. Steaming or slow cooking is really the best way to go, like our Crockpot ribs Coca Cola recipe. It will take 1.5 times as long if you do want to try it.
Note: there will be a lot less flavor when done, beef specifically won't turn out as tender using this method, the texture will be a bit strange. Not trying to totally out of it (well kinda') but noting what you might expect if you do go this route.
Frozen Beef Recipes
We have so many and continue to add others as we go so make sure you join my newsletter so you get them all via. newsletter. Here are a few others, other than those linked in this post already, we loved;
Instant Pot frozen corned beef is not only possible but turns out amazingly well. Cooks on the trivet wire rack inside and steams nicely from rock hard to melt in your mouth in no time.
We experimented with frozen cube steak in the slow cooker with teriyaki sauce.
You can cook frozen chuck roast in slow cooker to shredded tender.
You can try Instant Pot frozen short ribs with a dreamy sauce to bathe them in. Or if you're talking FAST, beef meatballs in Instant Pot are super easy to get tender.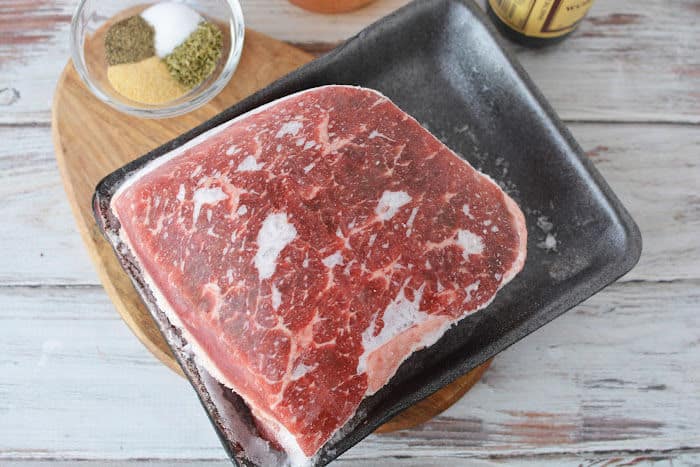 How do you store raw beef in the freezer
THIS is probably one of the most important things in getting your meat tender, the way you store it to begin with.
That is right. If you don't use the proper materials it may get freezer burn and there is NO way to recover from that. Never use plastic wrap, ever. Always slide into a freezer bag and suck the air out instead!
Frozen Stew Recipe
Below is an easy recipe for cooking Instant Pot frozen stew meat with vegetables and a broth that you can make into a type of stew.
Want to see a few of my favorite things that I am totally obsessed with?? Take a peek and see how many you might already have…twinsies!
Looking for more easy family recipes and tips? LIKE The Typical Mom Facebook page?
Then sign up for my free newsletter, and follow me on Pinterest! 😉
***** If you LOVED this recipe give it 5 Stars below and let everyone know what you thought about it. 😉
How to Cook Frozen Beef
How to cook frozen beef roast, steaks, stew meat and more. Use your slow cooker, pressure cooker, oven or on the stovetop to get tender.
Instructions
Add frozen beef to pressure cooker. Add onions, broth, vegetables, potatoes, tomato paste, spices and Worcestershire sauce. Mix.

Place lid on instant pot and seal shut. Close the pressure release valve. Set pot to manual, high pressure for 40 minutes. When cooking is complete, let pressure naturally release for 15 minutes.

Carefully open the pressure valve and the instant pot lid. Mix well and if you want to thicken set to saute. Add a few tbsp of hot liquid from pot with cornstarch, whisk until smooth, add in and allow to bubble and thicken.
Nutrition Facts
How to Cook Frozen Beef
Amount Per Serving (1 oz)
Calories 48
Calories from Fat 9
% Daily Value*
Fat 1g2%
Sodium 1040mg45%
Potassium 237mg7%
Carbohydrates 8g3%
Protein 3g6%
Vitamin A 1629IU33%
Vitamin C 5mg6%
Calcium 29mg3%
Iron 1mg6%
* Percent Daily Values are based on a 2000 calorie diet.