What temperature to cook steak + a free printable steak grilling chart. Now you can cook your protein to just the right doneness for you. Refer to this steak temperature chart and have a thermometer handy when you smoke, grill or cook your meat on the stovetop.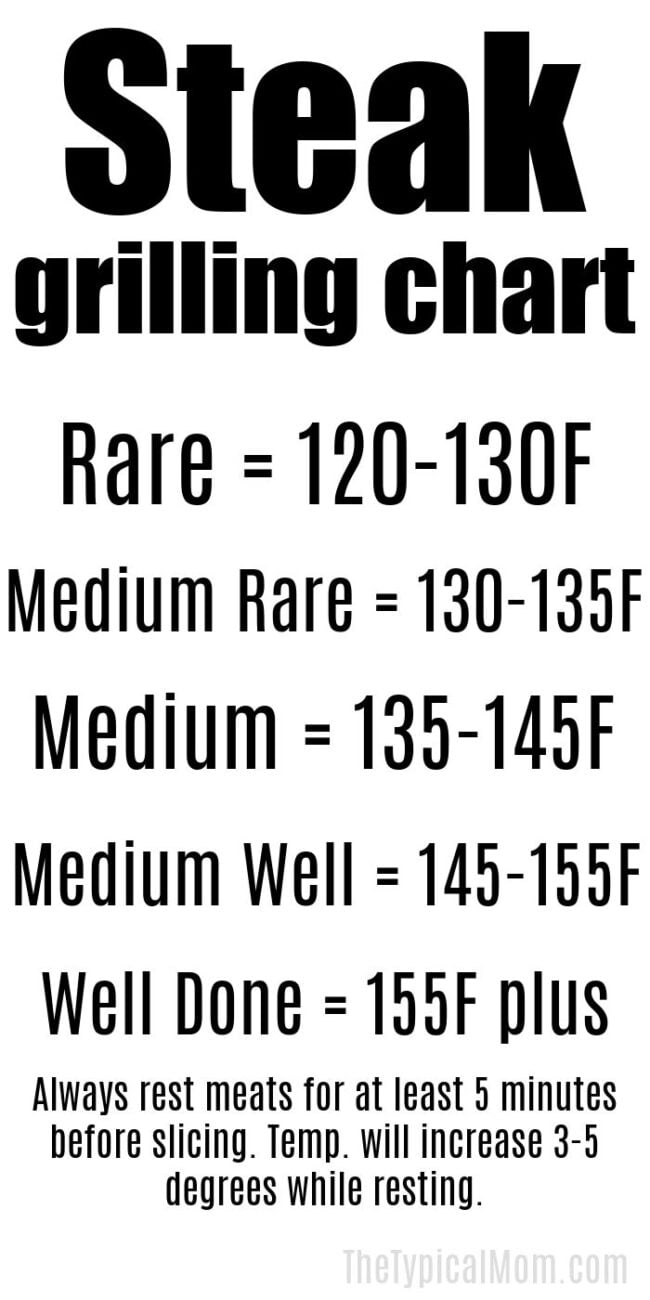 Need to know what temperature to cook steak and a chart you can keep handy on your refrigerator? Here it is y'all!! We have lots of free printables here on The Typical Mom because I love them and it's always fun to share with others. (originally published 4/21, affiliate links present)
Steak Temperature Chart
First you're going to need this instant read thermometer as far as kitchen equipment goes. A bit of foil is good to have on top when allowing steaks to rest. You don't want to skip that step for sure. The temps hold true whether you're cooking a thawed or cooking frozen steak.
Air Fryer Steak Cooking Chart
Whether you are grilling, baking, searing in a skillet or making Ninja air fryer steak you will use these temps to get it just as you want.
What are the temperatures for steak?
That is what I wondered the more and more I cooked this popular protein. I didn't want to look it up again and again anymore so I thought I'd create something we could all print out. Now I get perfect cooking every time. Let me share a few more tips, then you can download the chart at the bottom of this post. 😉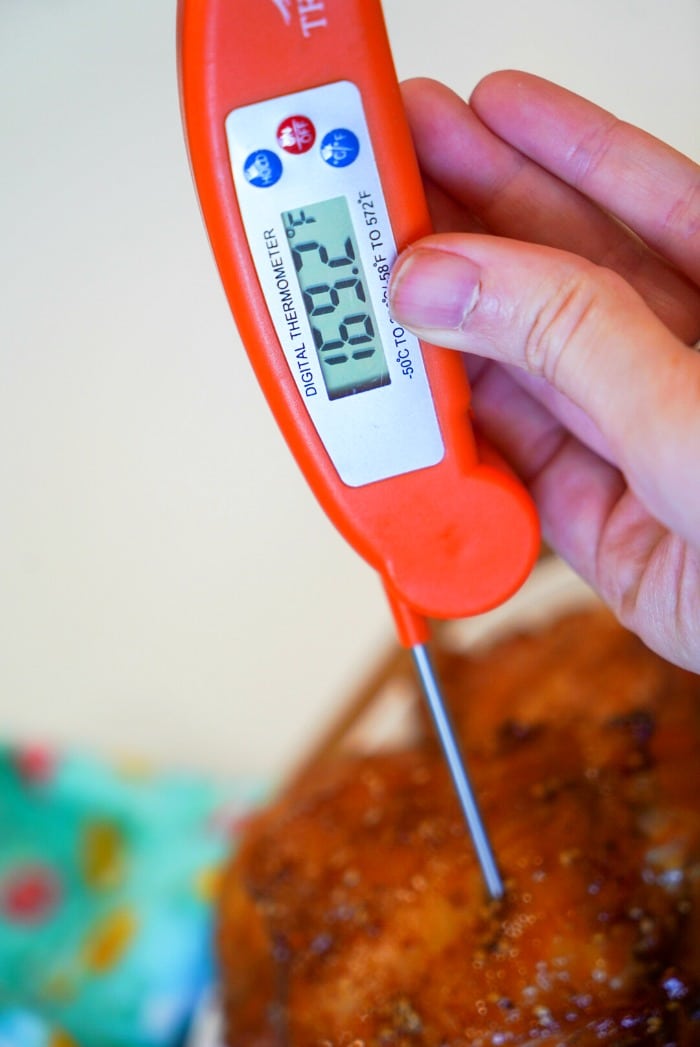 Steak Cooking Temperature
Are you a big fan of red meat but not super confident how to get it just like you want it to be inside? I was too for a while and just dug in to get it down pat. Now that it is warmer it's all about grilling and easy smoker recipes.
If you have a Traeger too you can do both. You can make the best grilled steak recipe, and smoke meats. These temps are important to have for any cooking method, doesn't matter whether you have a charcoal, pellet, propane or electric grill.
Meat Cooking Temperatures Chart Printable
If you're anything like we are each one of us has a definite preference when it comes to cooking steak. No matter whether you cook it on a gas grill, make air fryer ribeye, or sear it in a cast iron pan you probably want it medium or well done every single time. No matter what.
My husband wants his New York strip still moooooing where as my filet mignon or ribeye steak better be VERY dead or I'm not touching it. That is why it's important to measure the internal temperature to get it just right.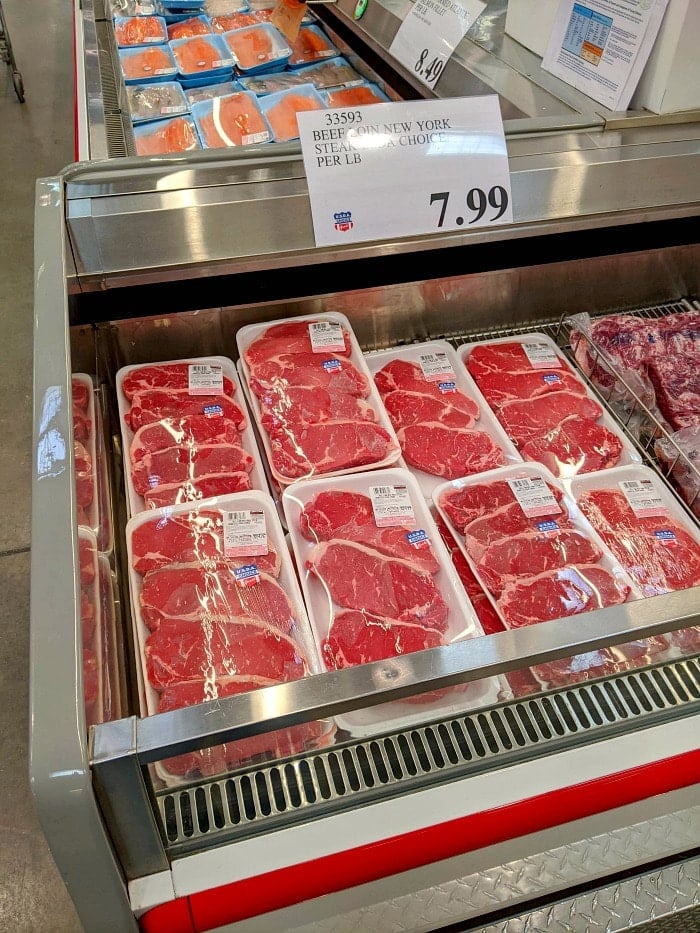 What temperature do you cook steak on a gas grill?
There isn't really a difference whether you grill, pressure cook or make slow cooker flank steak. Your desired temp. is your desired temp any way you "slice it".
We typically use our Blackstone 22 when camping, or make smoked steaks on our Traeger. If you have a traditional propane grill you want direct high heat between 450 – 500 degrees F.
Once they're set on the grates and lid is closed you'd want 3-5 minutes total cook time depending on the thickness and desired internal temperature. For well done you'd be closer to 5-10 minutes.
How long do you cook steak on each side?
For a 1″ piece cook for 2-3 minutes to achieve a rare result, 4 minutes for medium steak and 5-6 minutes for well done.
The timing doesn't change whether you marinate in our Asian steak marinade or just sprinkle with salt and pepper.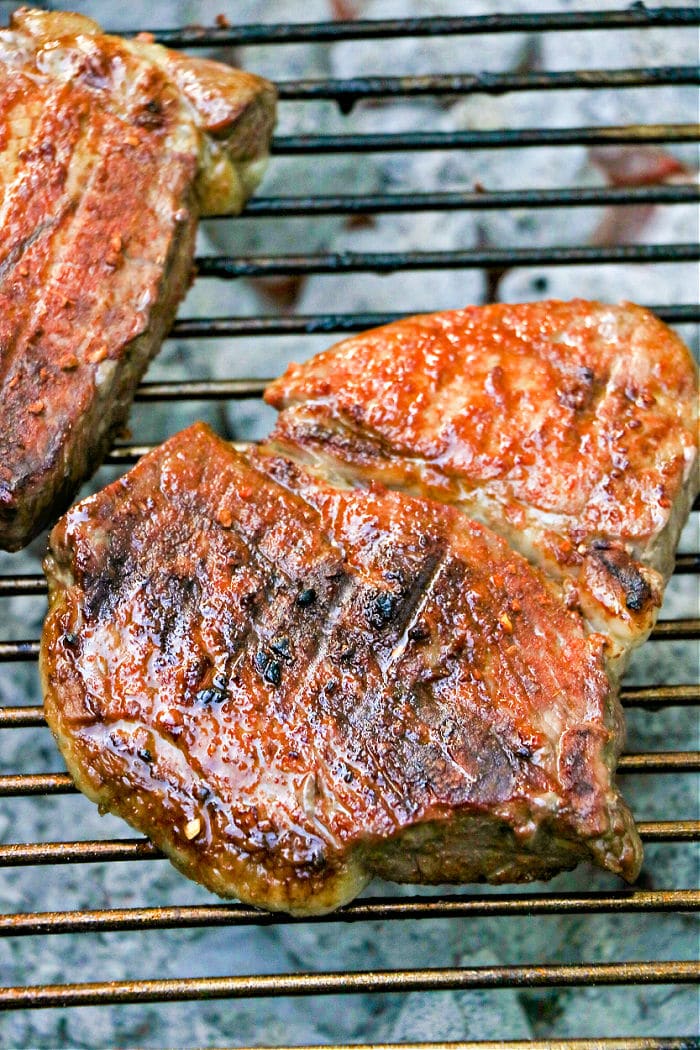 What is the best way to grill a steak?
If you don't want to use our how to cook round steak on the stove, but instead cook outside during the warmer months of the year we get it.
First you want to remove meat from the fridge and allow it to reach room temperature.
Set your grill to a high temperature no matter whether you want a well done or medium rare steak.
Brush olive oil on both sides and season as you wish.

I highly suggest using our steak dry rub because it's out of control delicious no matter what cut you put it on.
Sear on both sides for approximately 4 to 5 minutes total, refer to timing above.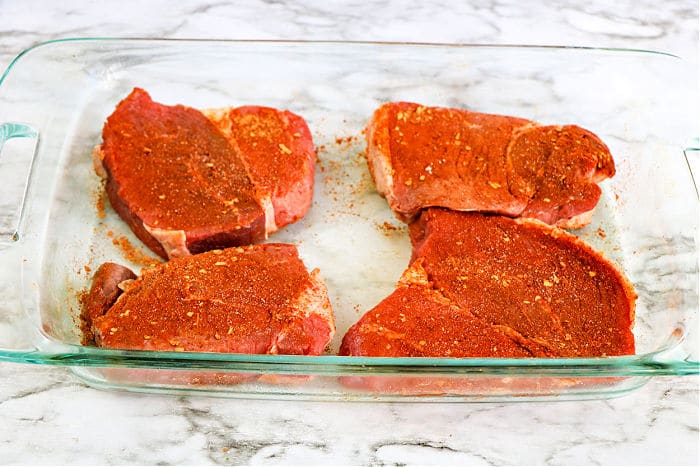 London Broil Grill Time Chart
Then you're going to need to check the temperature in the thickest part. Put thermometer through the side and into the center. If you want rare you'd want 120-130F meat temperature. Keep in mind that carryover cooking process will continue to raise the raise the temp a few degrees as it rests.
This is VERY important with this cut of meat that is generally marinated first and you definitely want London Broil in the Oven slices to come out pink and super tender inside.
How do you rest a steak?
1. Once it has reached the desired temperature using a meat thermometer, remove from the grill.
2. Set on a cutting board and tent the top with foil to keep warm. This will keep it juicy and tender.
3. Allow to sit for at least 5 minutes before serving sliced or whole.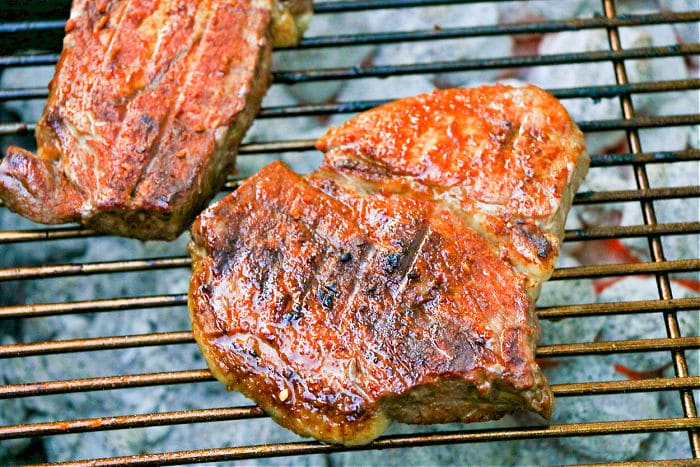 Can steak rest too long?
I mean you don't want it to be cold by the time you take a bite. 5 minutes is typical. The reason why this is so important is to keep the juices in. If sliced immediately you'll see all that moisture drain out of your wonderful medium rare piece of meat which means it will be drier than you'd like.
Stick to 5-10 max. If you are making quite a few and concerned with them not staying hot you can always put them into an oven dish, covered, and set it to 200F. It will give you a little more time but not dry it out since it's low.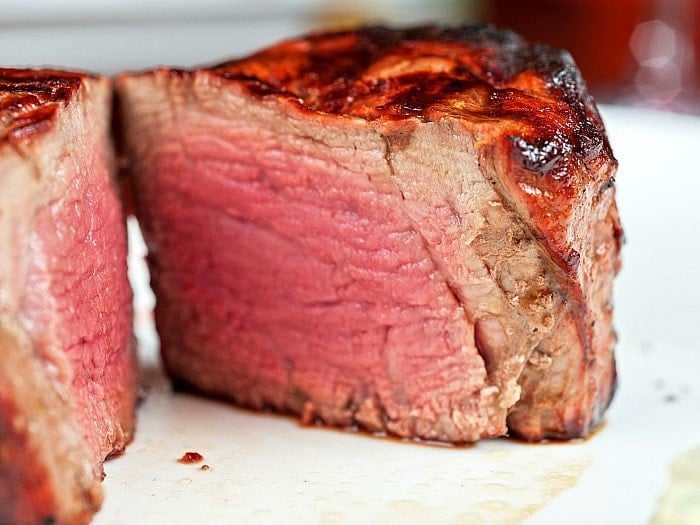 Steak Cooking Temperature Printable
Time needed: 5 minutes
Steak Cooking Chart
Print

First, print out this steak temperature chart

out and keep it handy!

Save

You can laminate it and keep it on your fridge or save in your recipe book or box to use every time you cook beef.
Ribeye Temperature Chart
Getting hungry?? We are too and have a few steak recipes to share with you. Grilling isn't the only way you can make a tender and flavorful piece of beef you know. 😉
And then dig into the goodness…..
Want to see a few of my favorite things that I am totally obsessed with?? Take a peek and see how many you might already have…twinsies!
Looking for more easy family recipes and tips? LIKE The Typical Mom Facebook page?
Then sign up for my free newsletter, and follow me on Pinterest! 😉
***** If you LOVED this recipe give it 5 Stars below and let everyone know what you thought about it. 😉