Here are the best Instant Pot recipes around. From soups to dinner and more you can make easy Instapot recipes in no time at all. Comfort food weeknight dinner ideas are on the way!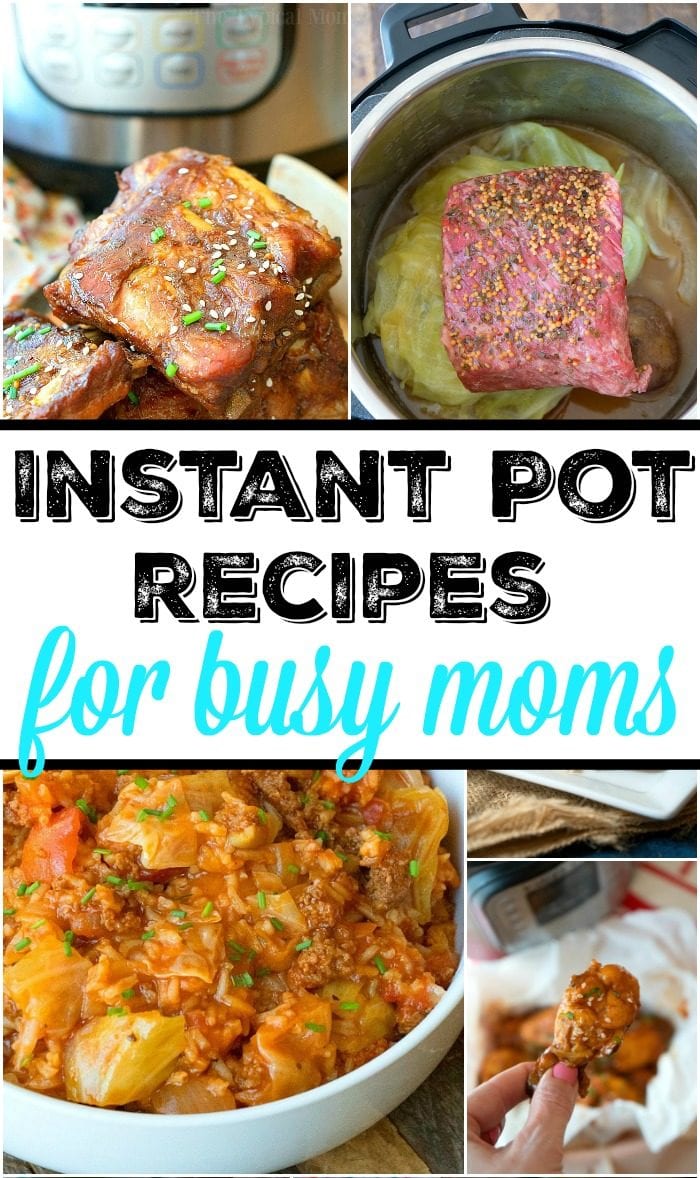 If you are a busy mom like I am I'm here to share a bunch of the best Instant Pot recipes with you. Find this & more on our Instant Pot recipes page too. (originally published 3/17, affiliate links present)
The Best Instant Pot Recipes for Beginners
Do you have an InstaPot yet? It's an amazing product that is a steamer, slow cooker, rice cooker, pressure cooker and more all in one pot! If you haven't bought one yet I would suggest you do. Then come here and then you can enjoy the best instant pot recipes I have here throughout the year!
I also share my favorite Instant Pot accessories here that make my busy life easier. I have it all here. Recipes made with chicken, pork, beef and everything in between. I've also included lots of one pot meals like casseroles where pasta or rice are thrown in along with meat and veggies. Those are the best so you don't have to make something else to serve on the side.
FIRST – You should sign up for my free newsletter so you get new posts emailed to you twice a week and never miss out on anything! Now let's start with a few basic tips:
Make sure to Bookmark our InstaPot recipes page. We add new ones each week!
Then PRINT this —–> Instant Pot cooking times cheat sheet that will help you understand how long meat, vegetables and beans take to cook in your pressure cooker.
For reference, this is the pressure cooker I have (a 6 quart) and use for all recipe creations.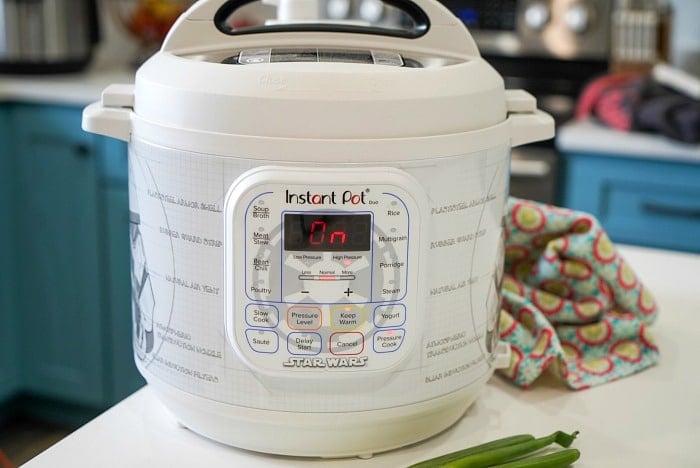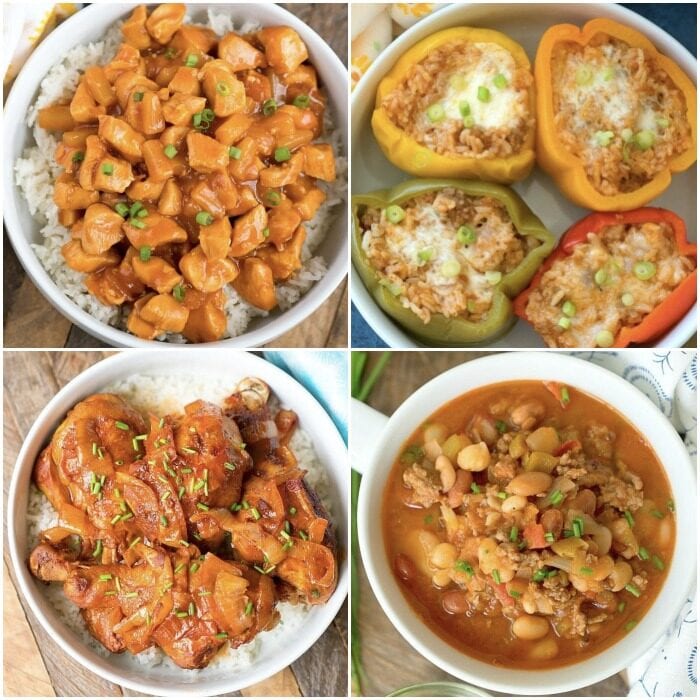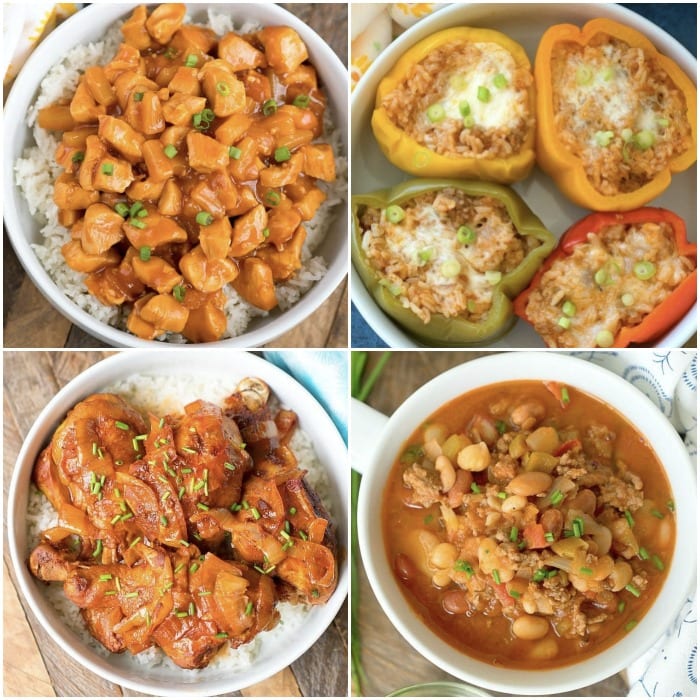 Easy Instapot recipes
If you're new to using this fancy appliance I explain how to use an Instant Pot here. Believe me, after you make a few of my easy recipes it WILL get easier.
** We add new recipes daily on our Instant Pot recipes tab so bookmark that and then SAVE THIS PIN so you can refer back to it easily **
Now let's start with a family favorite, our Instant Pot beef and noodles recipe.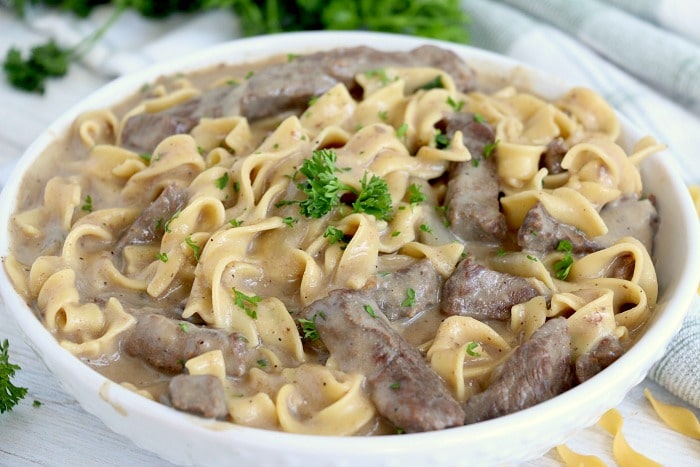 The Best Instant Pot recipes
All of these best Instant Pot recipes are quick and easy like how to make Instant Pot chicken thighs or Instant Pot frozen chicken breasts so they're fall off the bone delicious. There are a few gluten free dishes available too.
Now if you want ALL the Instant Pot chicken recipes we have here on our site, there are A LOT to choose from.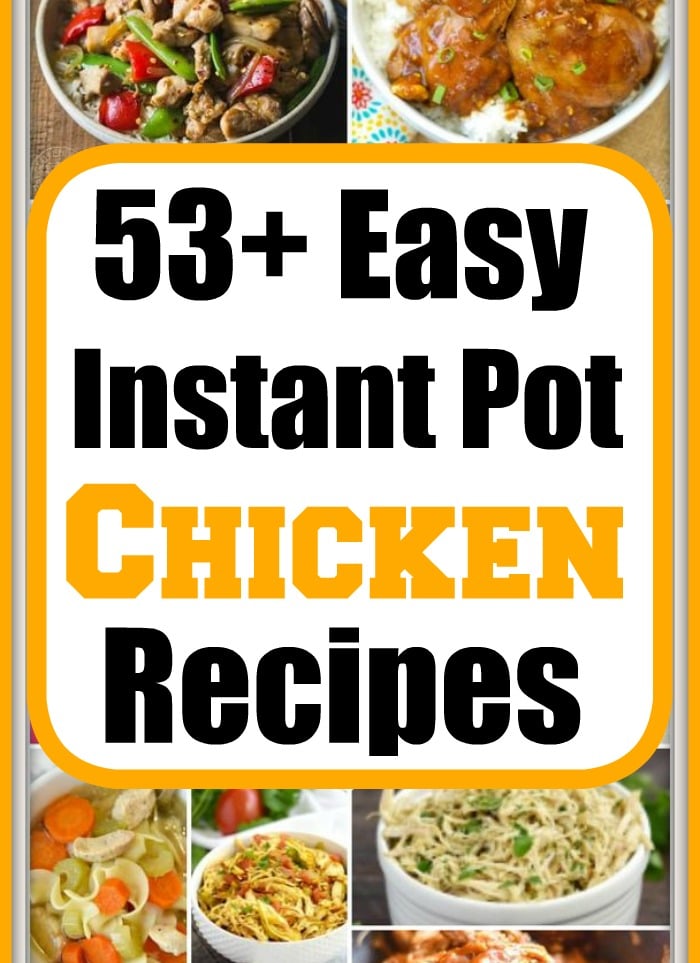 If you're looking to make some simple chicken broth after your whole chicken is done you can make that too. I hate to waste anything and it's a necessary ingredient in a lot of other recipes so you'll save money making your own this way.
For leftovers I always use them inside some Instant Pot enchiladas. The kids always go crazy over these.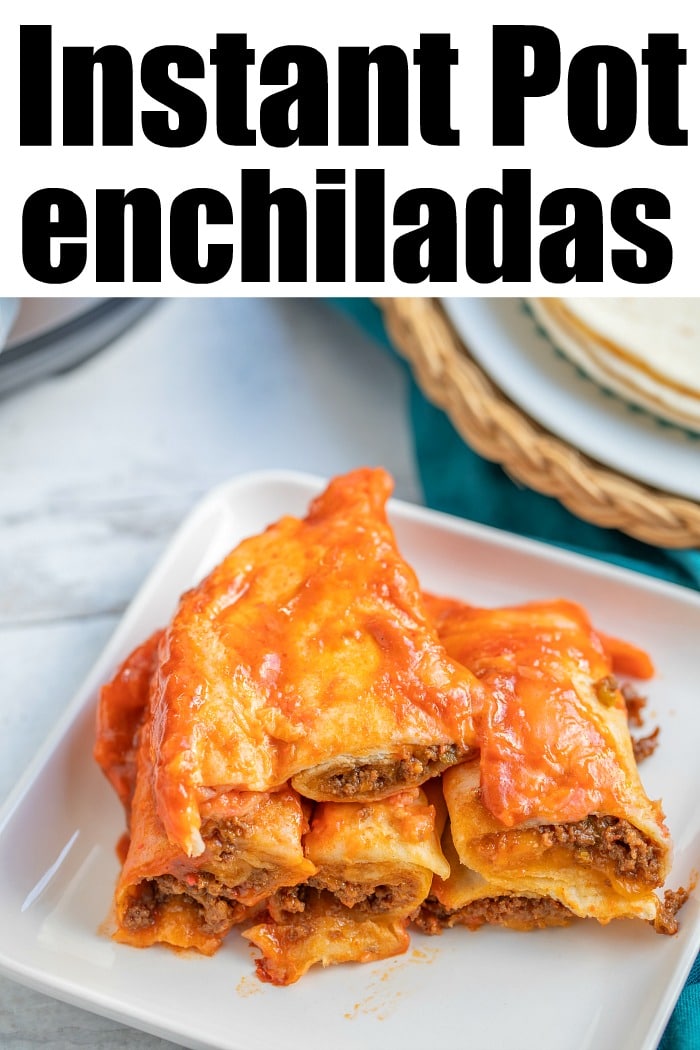 175 Best Instant Pot Recipes
There is only a portion listed here. To find the rest go to the Instant Pot recipes tab at the top and find the rest.
I will tell you this is our favorite Instant Pot soup. Use fresh corn on the cob instead of frozen for best results!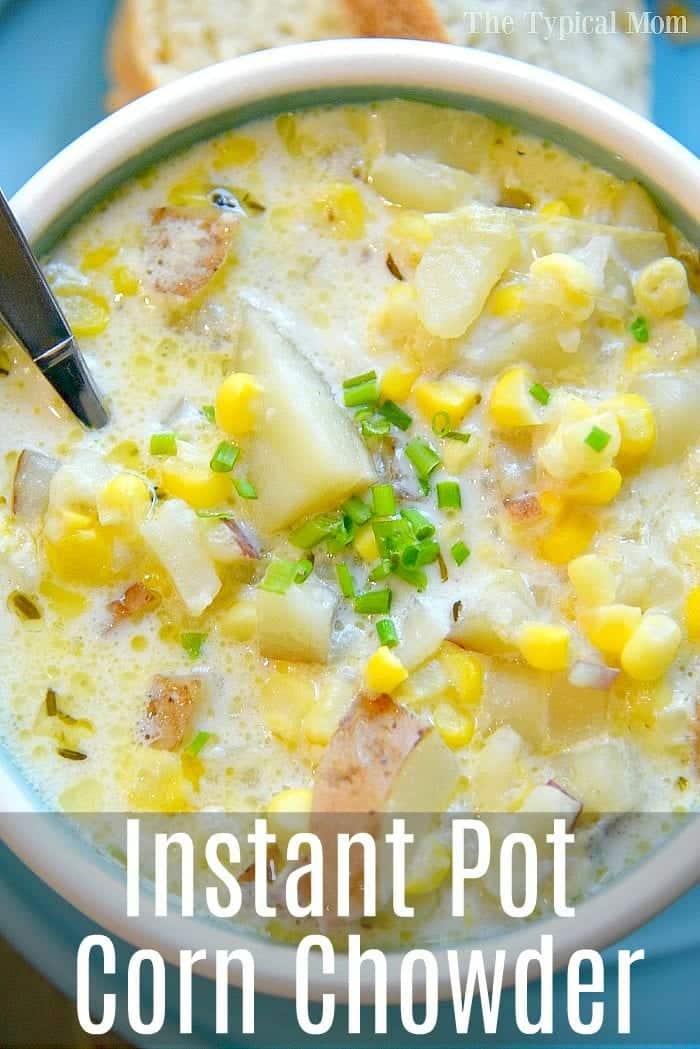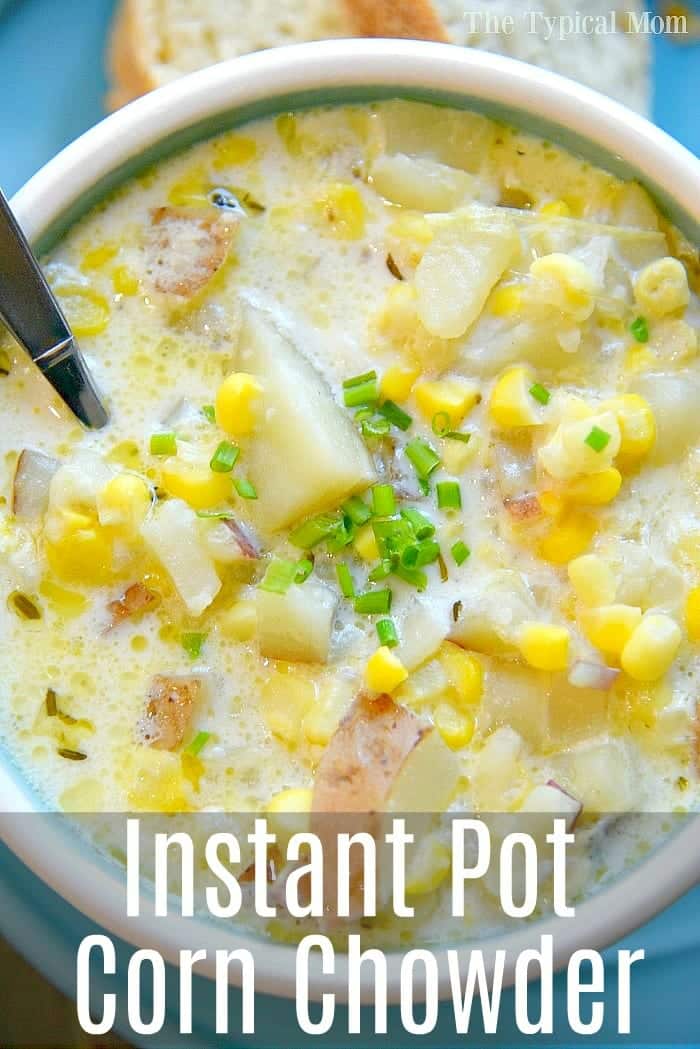 Want a healthy meal? Try our simple Instant Pot vegetable beef soup recipe!
Here are some easy Instant Pot shredded chicken which we love to make and stick in tortillas to make chicken soft tacos!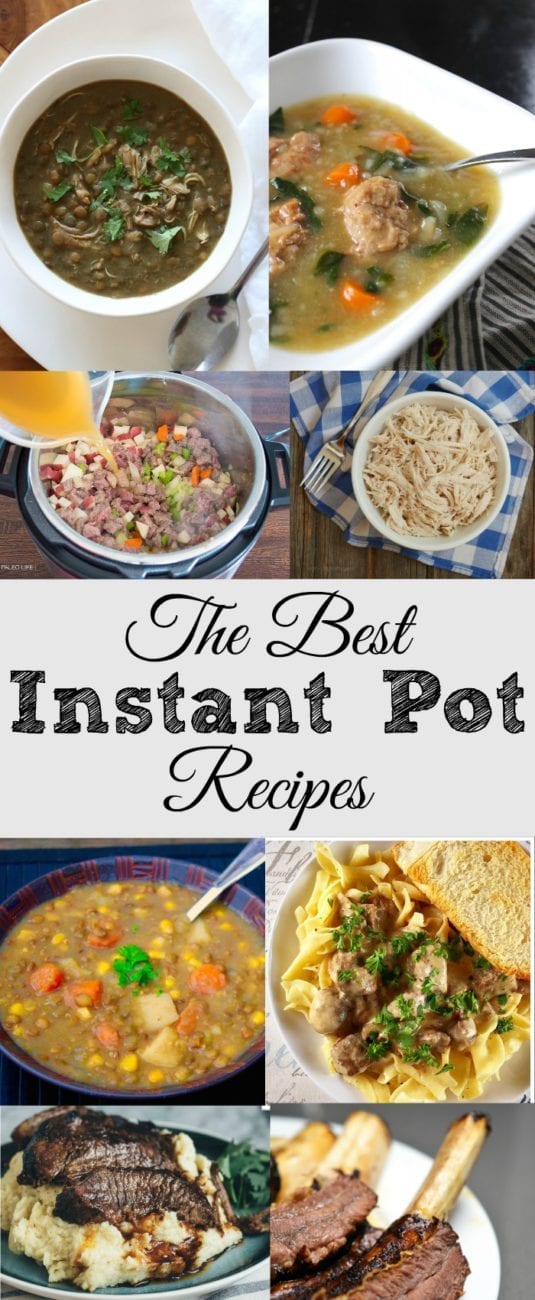 Whether you want to use ground beef, sausage or chicken we have a lot of comfort food dishes to choose from!
All cooked in under 30 minutes you're sure to find something your family will love!
Instant Pot stuffed cabbage casserole is a great meal that is deconstructed so it's way easier to make.
Here are a bunch of other Instant Pot casseroles because I'm all about those with everything in one pot!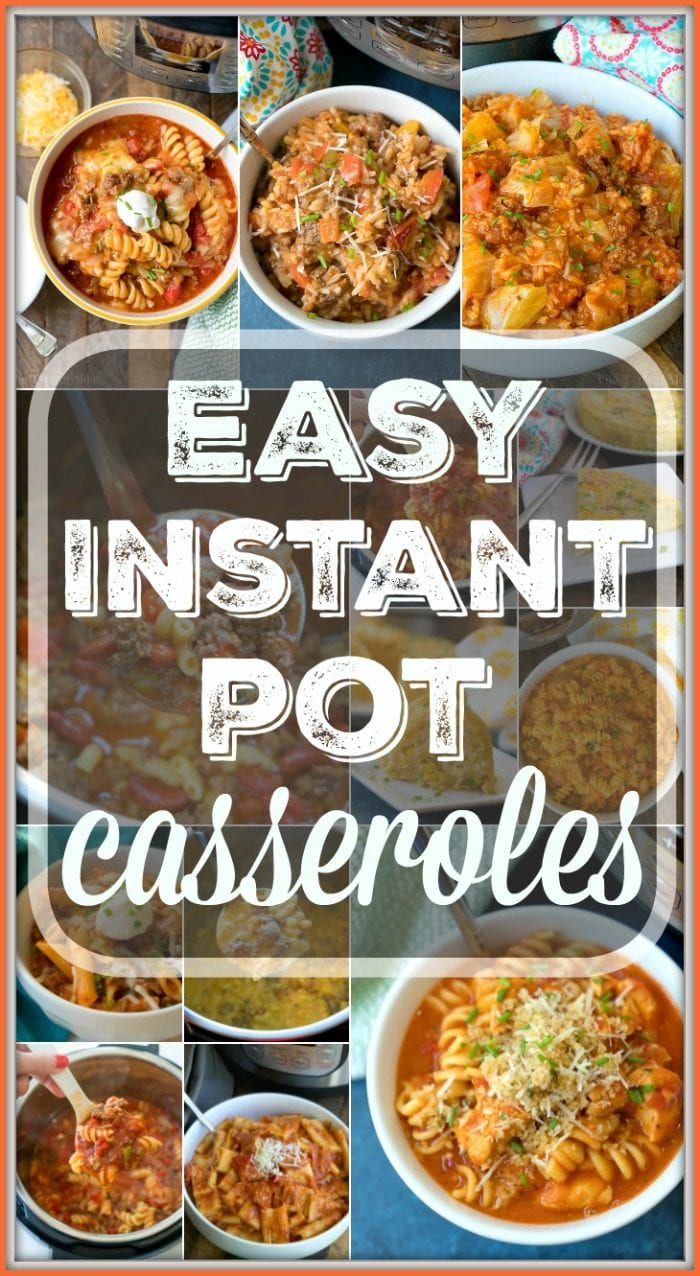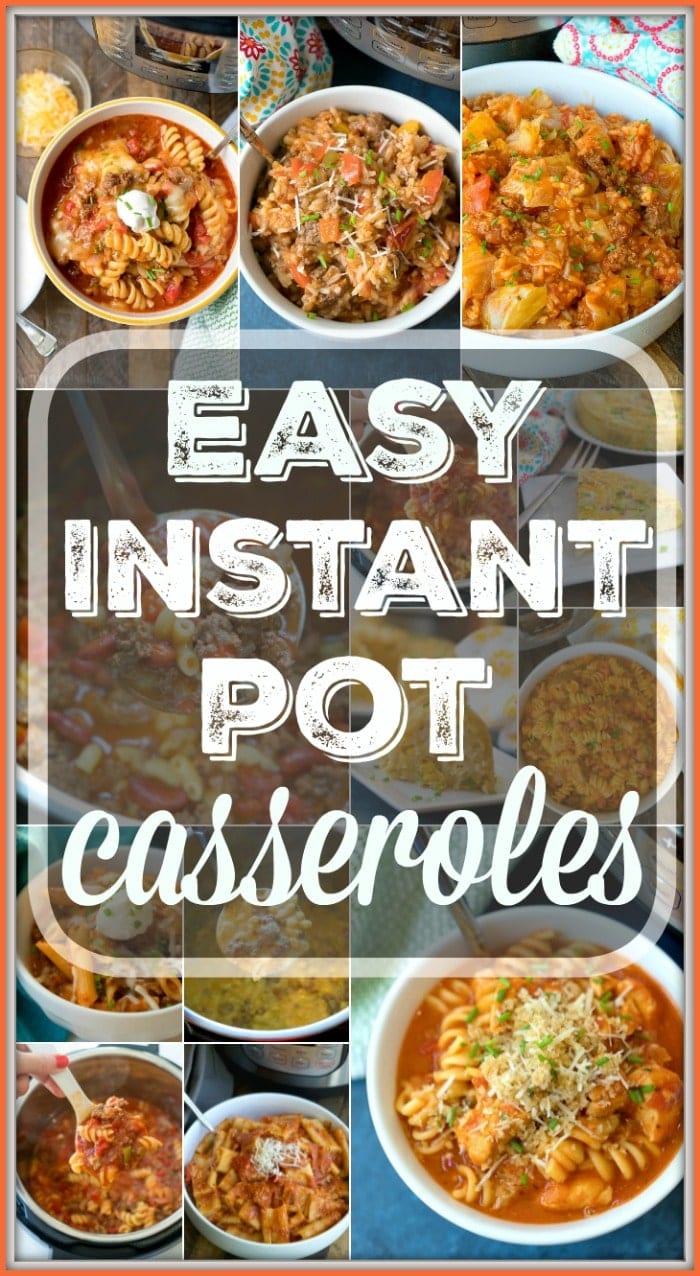 If you love chicken but wonder if you can cook frozen chicken wings in your Instant Pot you are in luck because we did just that and they were fabulous!
Here are a few of our favorite Instant Pot dinner recipes and dessert that is just to die for!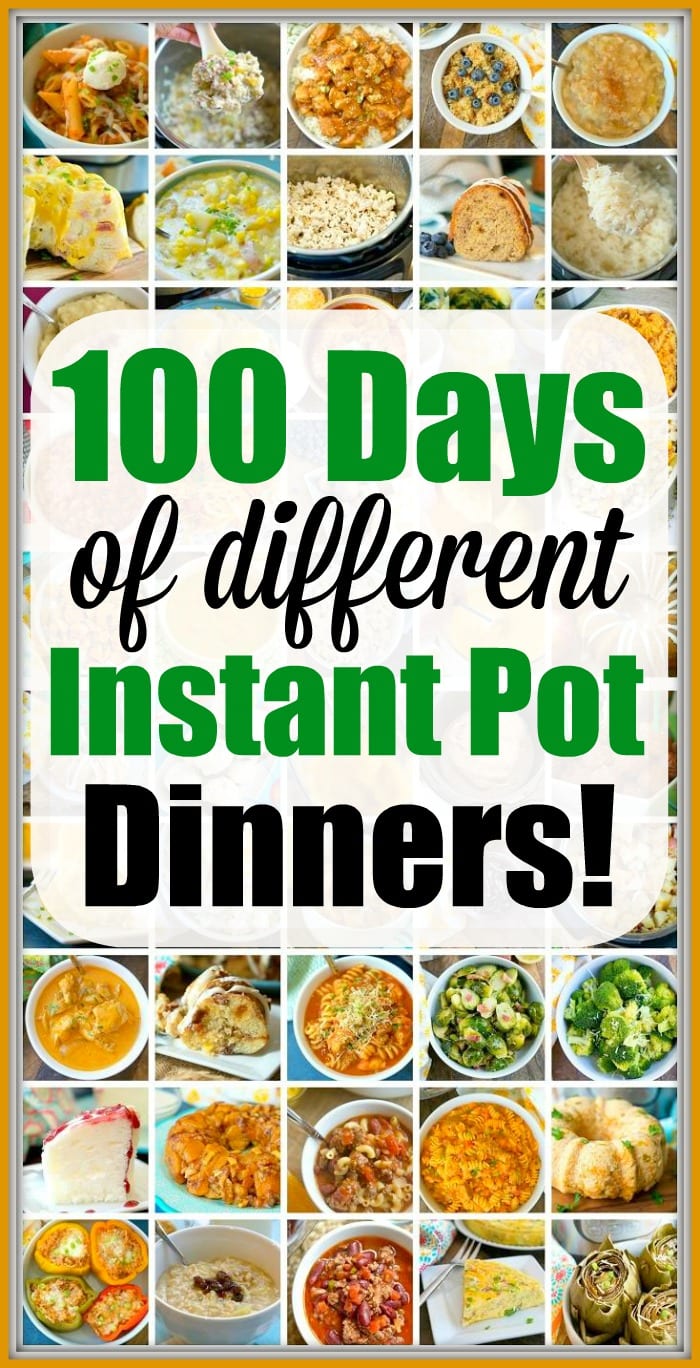 Looking for Instant Pot kids recipes they will love? We have a ton of those too. From chili mac to macaroni and cheese in a box made in just minutes with NO draining required. Keep reading and let us know which they love the best.
Then try our easy Instant Pot chicken parmesan with no breading so it's healthier!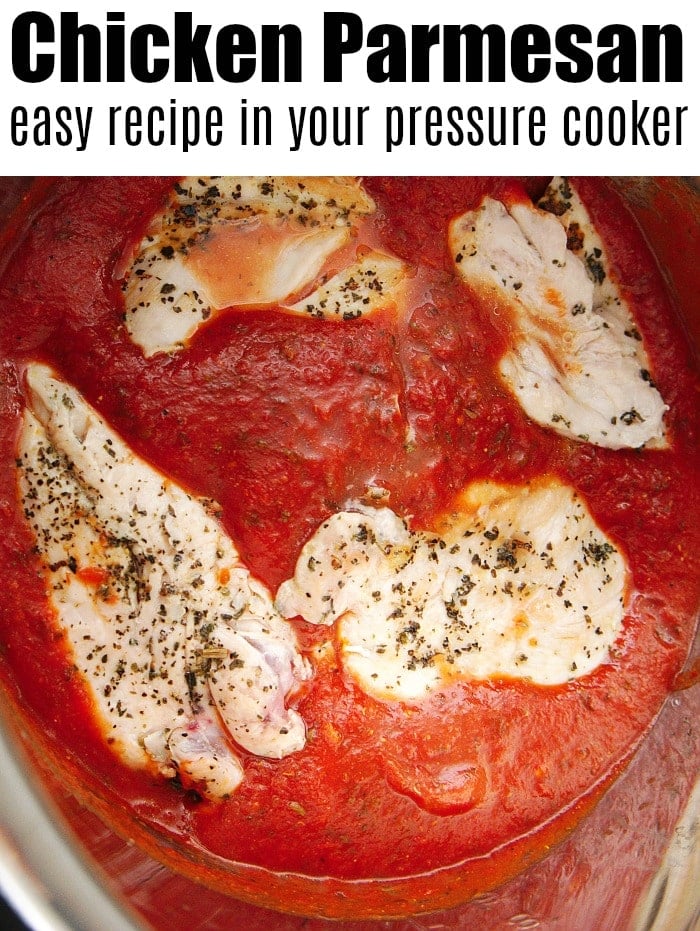 Here are a few more of the best Instant Pot recipes we've created and tried from other bloggers!
Instant Pot pot roast with mashed potatoes is so easy to just throw in and go…and know it will be so tender!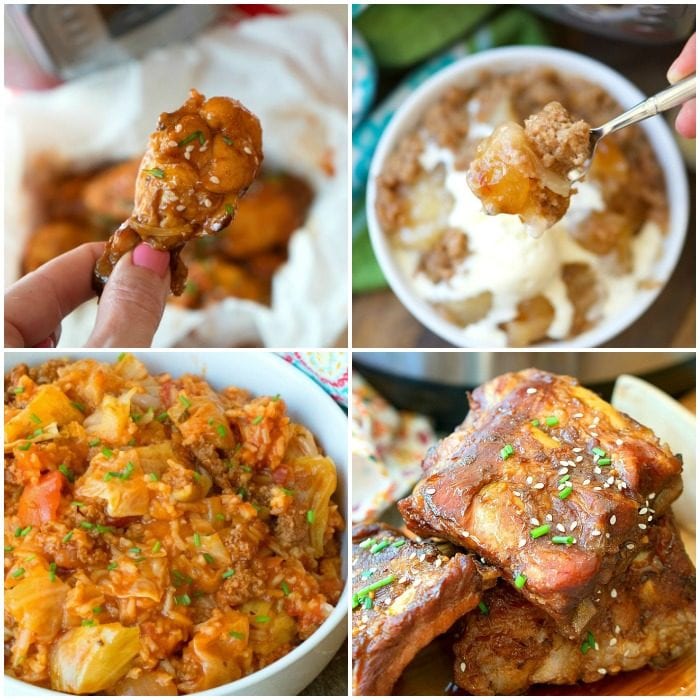 If you haven't bought an Instant Pot you can find one here and then you can enjoy the best instant pot recipes I have here throughout the year!
Make our favorite homemade chili in the Instant Pot using the chili setting, we know you'll love it too.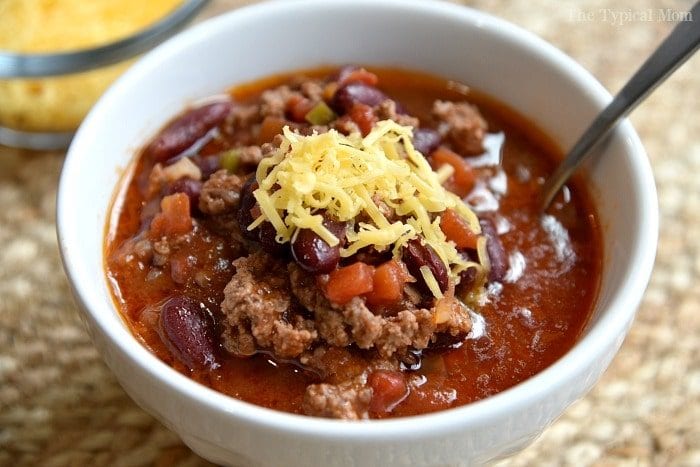 If you're looking for a complete list of the Instant Pot recipes on The Typical Mom just click the Instant Pot Recipes tab & PIN IT so you can find it later.
Like I said, it's an amazing kitchen helper for making great fast meals, you can pick up an Instant Pot here!
Want to see a few of my favorite things that I am totally obsessed with?? Take a peek and see how many you might already have…twinsies!
Looking for more easy family recipes and tips? LIKE The Typical Mom Facebook page?
Then sign up for my free newsletter, and follow me on Pinterest! 😉
***** If you LOVED this recipe give it 5 Stars below and let everyone know what you thought about it. 😉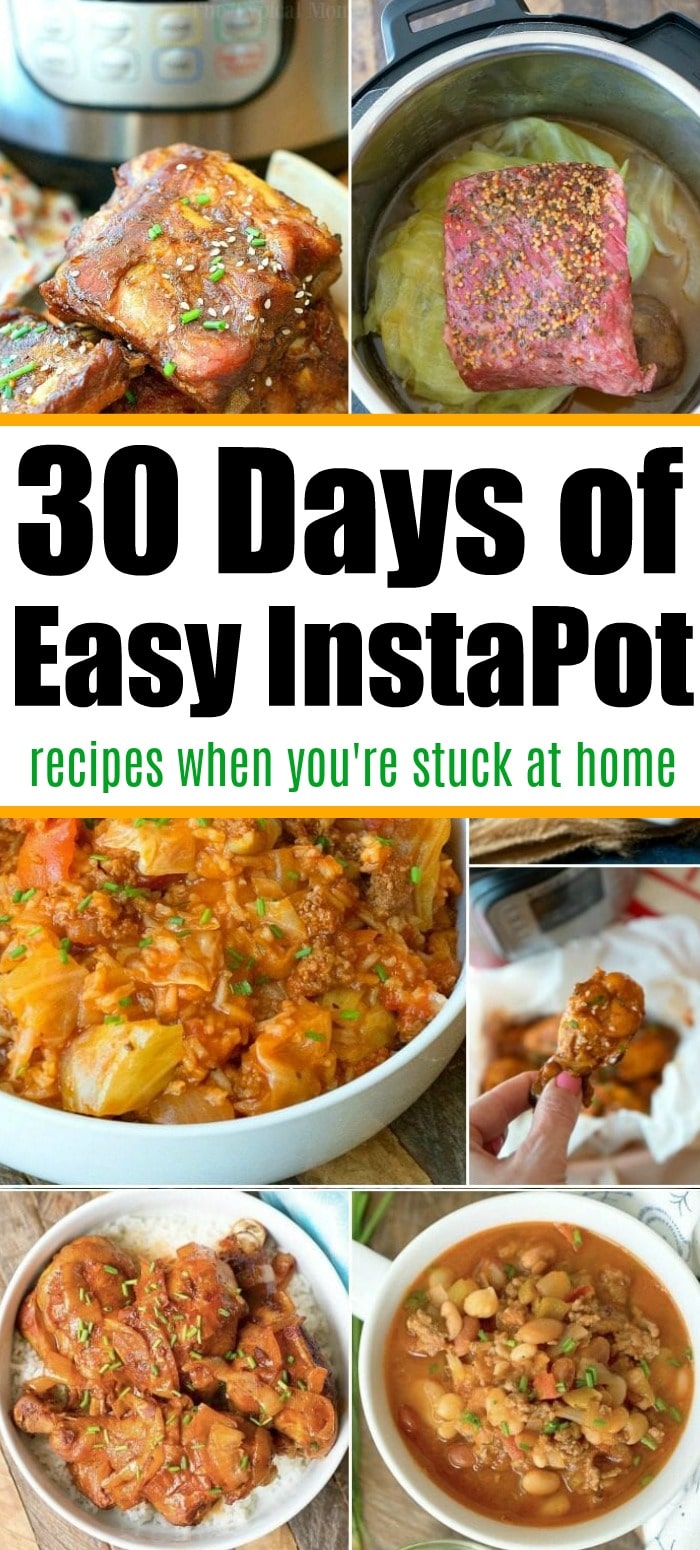 I am a busy mom and do not use weird ingredients or anything expensive.
Everything I've created for dinner is done in less than 30 minutes including the time it takes to pressurize.
If you're looking for really easy pressure cooker dinners I have you covered. I add a new recipe each week too so bookmark this page!