The most amazing Instant Pot rice pudding recipe that takes just 10 minutes and is the best dessert ever! Just 4 ingredients and great either warm or cold.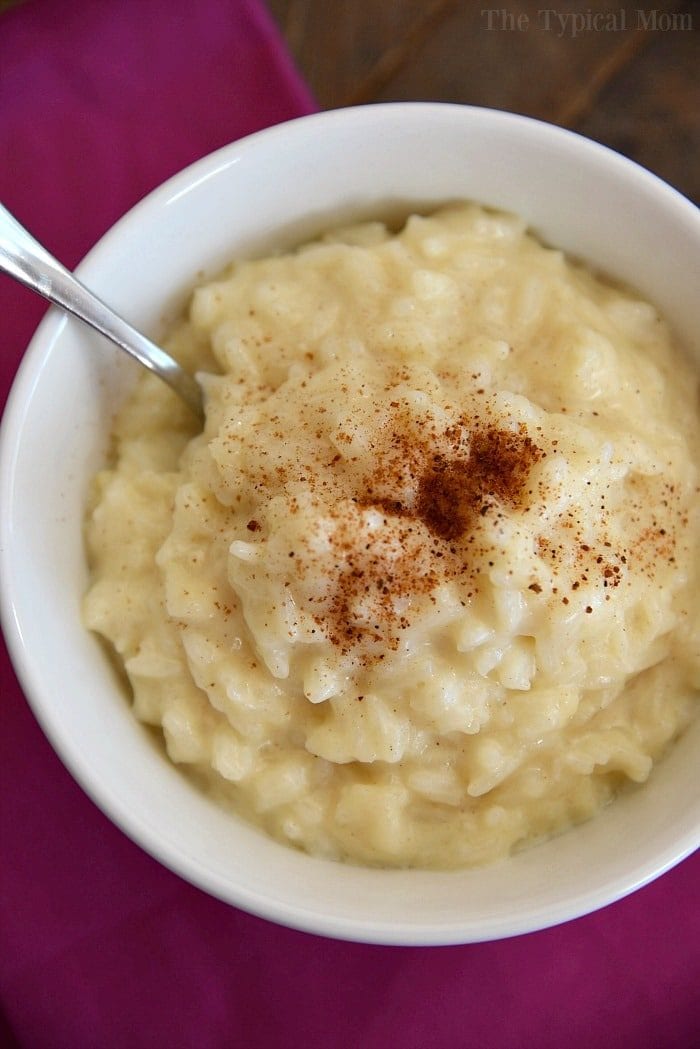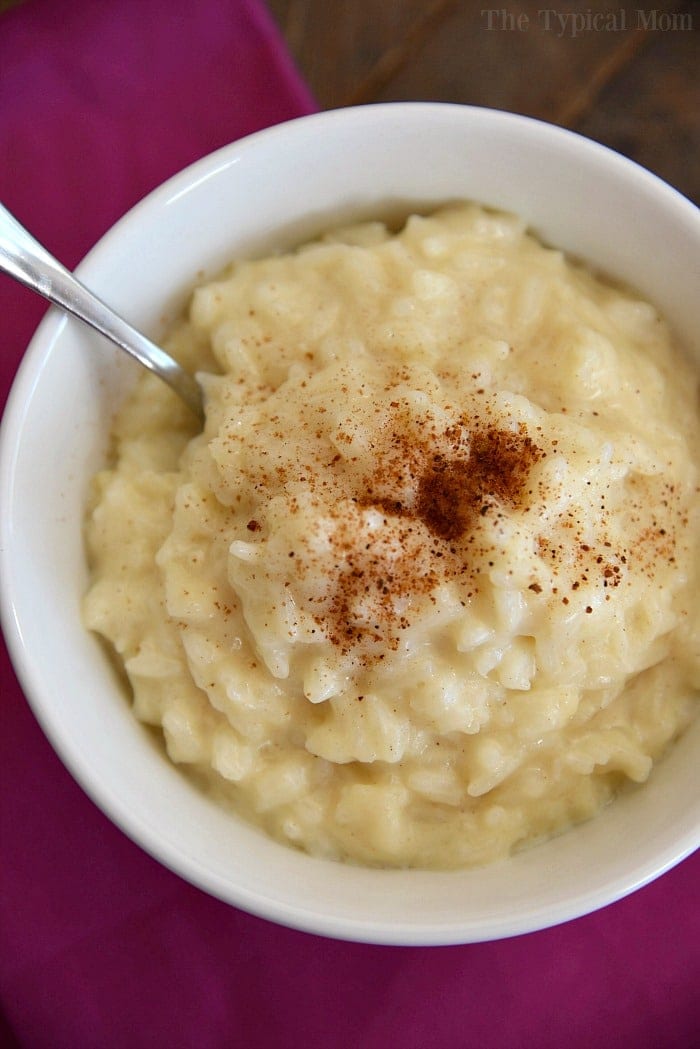 I will say that this Instant Pot rice pudding recipe is so amazing and easy to make! This is actually the first dessert I've made in my new 7 in 1 favorite appliance and it came out great on the first try (isn't always the case when I am trying something new). Just enough of a treat for the 5 of us after dinner, and this instant rice pudding could easily be doubled for a larger crowd. With only really 4 ingredients it is an easy dessert you can throw together and eat either warm (oh so good) or cold. Here is how you make it, it's now one of our favorite dessert Instant Pot recipes. (affiliate links present)
Enjoy and like The Typical Mom for more great recipes and tips too!
I like a generous amount of cinnamon and nutmeg on the top of my serving but alone it is great too. With a bit of added vanilla while you're cooking, and almond extract is fabulous too you can personalize this Instant Pot dessert to your liking. From start to finish it took about 17 minutes, perfect for making right after dinner is over to get it hot and fresh. Of course you can put it in small bowls, cool, and then chill it in the fridge too which will really thicken it up. Just depends on your preference. I have made it on my stovetop before but using an Instant Pot <– one I have, is SO much easier and quicker!
Instant Pot rice pudding recipe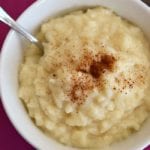 Instant Pot Rice Pudding Recipe
The most amazing Instant Pot rice pudding recipe that we make often! Total comfort food dessert that is just sweet enough and easy to make in this pressure cooker.
Ingredients
1

c

. uncooked rice

1/2

c

. sugar

1

c

. water

1.5

tbsp

. butter

2

c

. milk

2% or whole is best

1

egg

1/4

c

. evaporated milk

1/2

tsp

. vanilla

1/2

tsp

. almond extract - optional

pinch of nutmeg - optional

pinch of cinnamon - optional
Instructions
Put IP on saute and add butter until melted. Add rice and stir so rice is coated. Add milk, water, vanilla, cinnamon, almond extract if desired and sugar. Stir until combined. Put lid on IP and close steam valve. Set to manual, pressure, high, for 14 minutes (if you like your rice more turgid set it for 12). When done do a slow release on the steam valve and carefully lift lid. In a small bowl whisk egg and evaporated milk together. Spoon a spoonful of rice pudding mixture into egg mixture and stir, add another warm spoonful of rice mixture and stir. Then add bowl full of egg mixture into your IP and set to saute. Allow to get hot enough where it bubbles for about 630-60 seconds, stir slowly when it starts to bubble so it doesn't stick to bottom. Serve warm or chilled, top with cinnamon or nutmeg.
When you take the lid off initially after it's cooked for 10 minutes the rice will not seem quite cooked enough, but it will. Stir to separate rice and then follow directions adding some rice mixture to your egg mixture so it warms up before adding to your IP and simmering a bit longer to finish cooking the rice.
Looking for more Instant Pot desserts?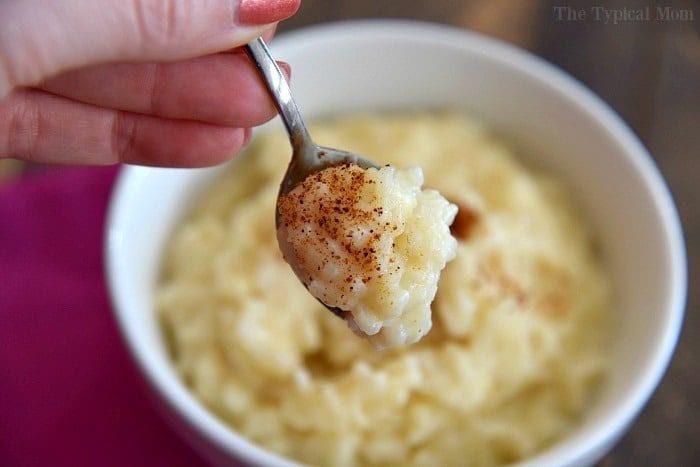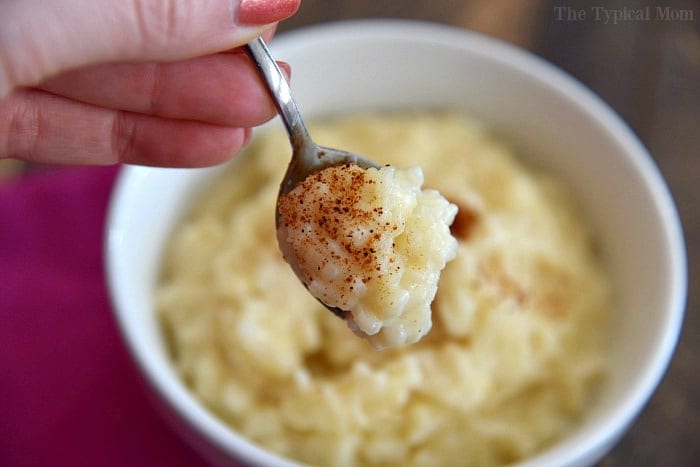 For more easy recipes, tips and free printables please LIKE The Typical Mom on Facebook and follow me on Pinterest! You can also sign up for my free weekly newsletter which is packed with goodies I know you'll love. 😉