53+ October Instant Pot recipes are coming your way this month! Get ready for soup recipes, casseroles and hearty meals to put dinner on the table every night. Pressure cooker comfort foods are on their way.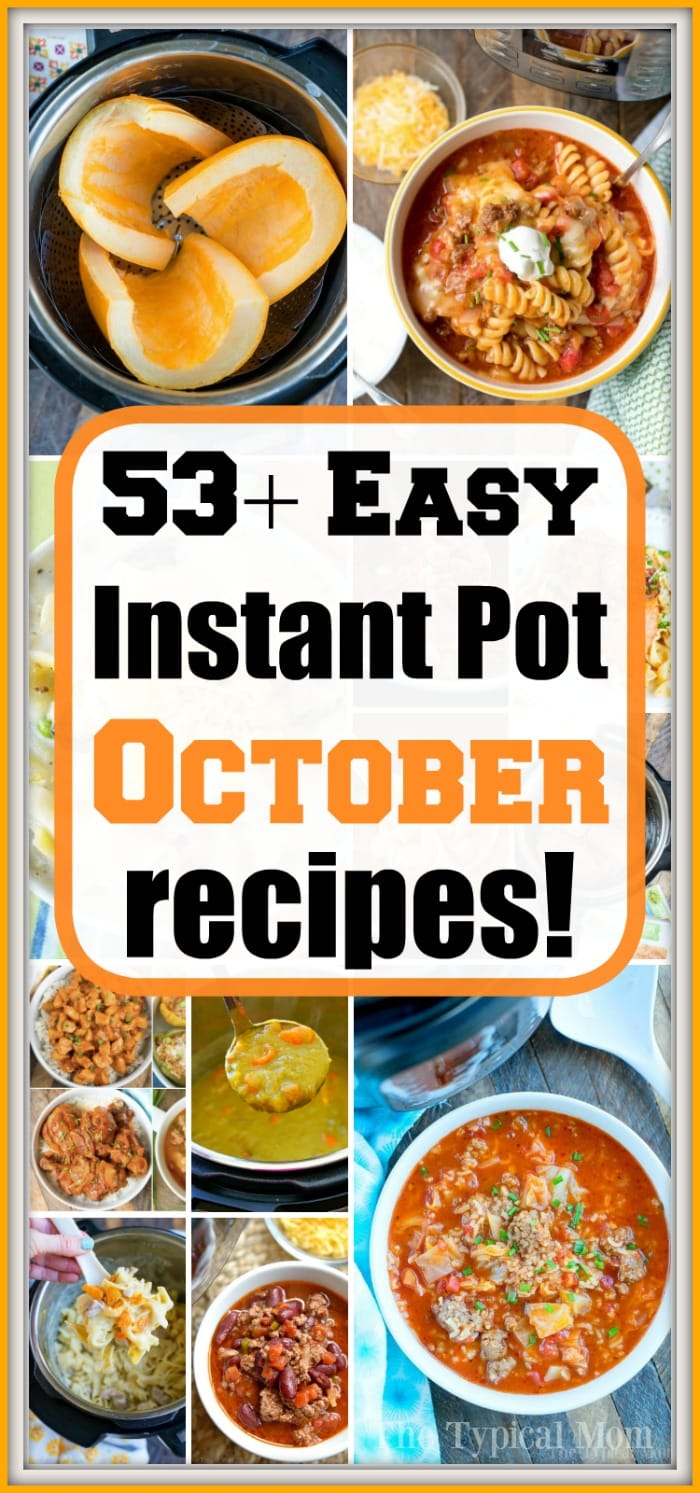 Ready for the best October Instant Pot recipes??!! I know you're ready for some comfort food this month. From soups to casseroles and every Instant Pot recipe in between, there are surely a months worth to try here. (originally published 10/19, affiliate links present)
Pressure Cooker October Recipes
FIRST – You should sign up for my free newsletter so you get new posts emailed to you twice a week and never miss out on anything! Now let's start with a few basic tips:
Make sure to Bookmark our InstaPot recipes page. We add new ones each week!
Then PRINT this —–> Instant Pot cooking times cheat sheet that will help you understand how long meat, vegetables and beans take to cook in your pressure cooker.
For reference, this is the pressure cooker I have (a 6 quart) and use for all recipe creations.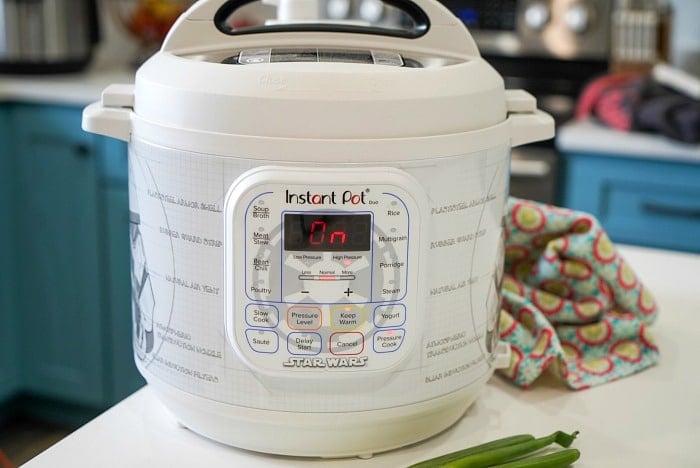 Get our your pretty Instant Pot, utensil, trivet, and try one of our favorite dishes below! I'd love to hear which one was a hit with your family so be sure to let me know below. 😉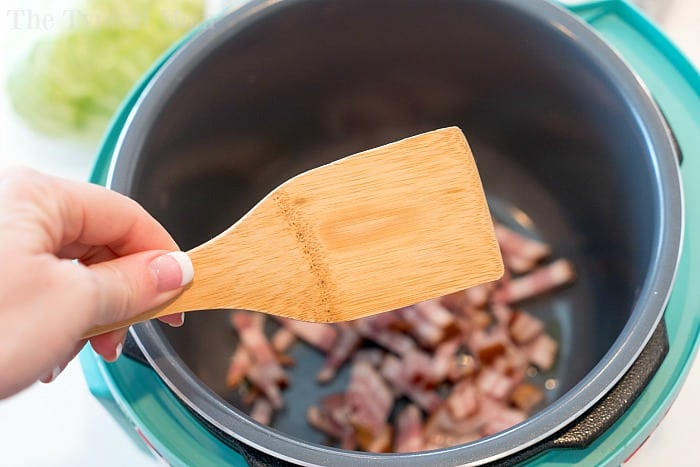 We have hundreds on The Typical Mom blog and add new ones each week so bookmark our site! Yes we will share a few pumpkin recipes for the Fall but apples and pure comfort foods are on my radar now too.
October Instant Pot recipes
Pressure cooker pumpkin is here! Yes, you can make homemade pumpkin puree in your Instant Pot in just a few minutes. Then use it in all your baking projects and know EXACTLY what is in it vs. canned.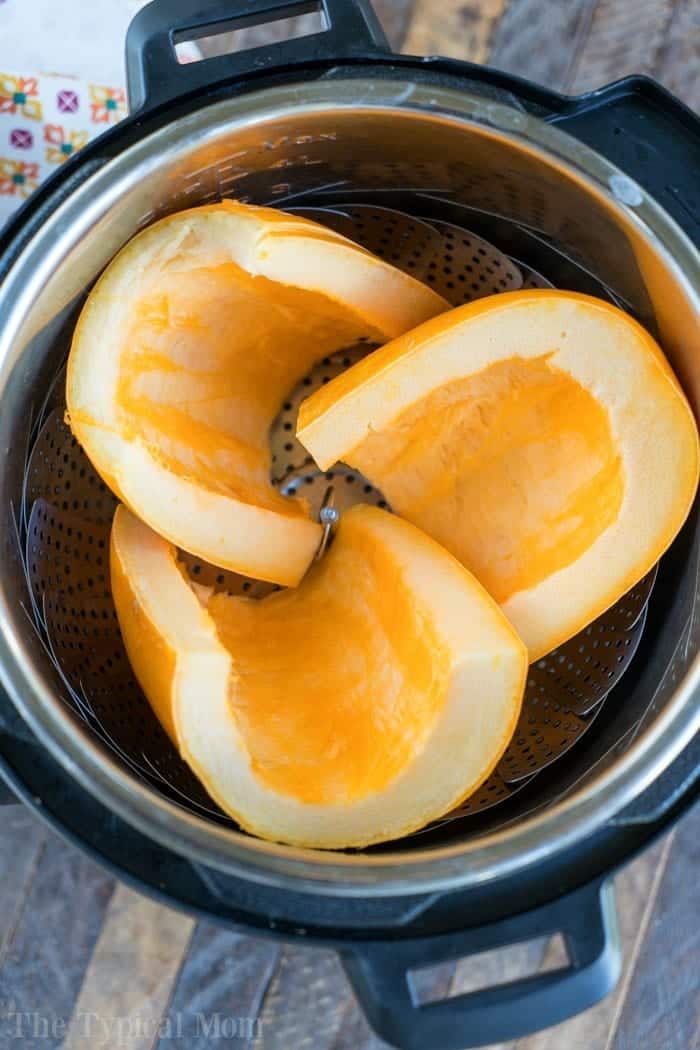 Now let's talk Instant Pot dinner recipes!
For something super simple, try our Instant Pot bbq beef recipe.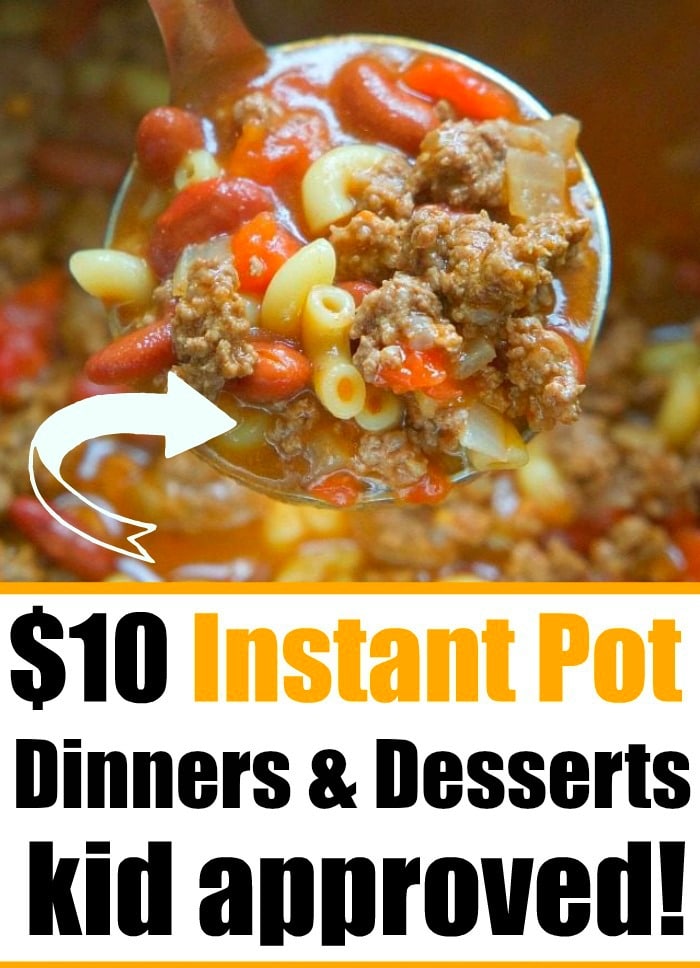 Now let's talk Fall comfort foods. That to me means Instant Pot casseroles and soup for dinner like every, single, night! I don't know about the area you live in but it gets chilly here in Idaho! There's nothing better than some soup and pull apart bread for lunch or dinner.
"Old fashioned" favorites are great too. You know, the ones your mom made for you as a child! The first ones here may ring a bell for ya'.
Creamy and delicious packed with fresh corn kernels and tender potatoes, it's just so good. If you love seafood you should give our Instant Pot clam chowder a whirl after you make this.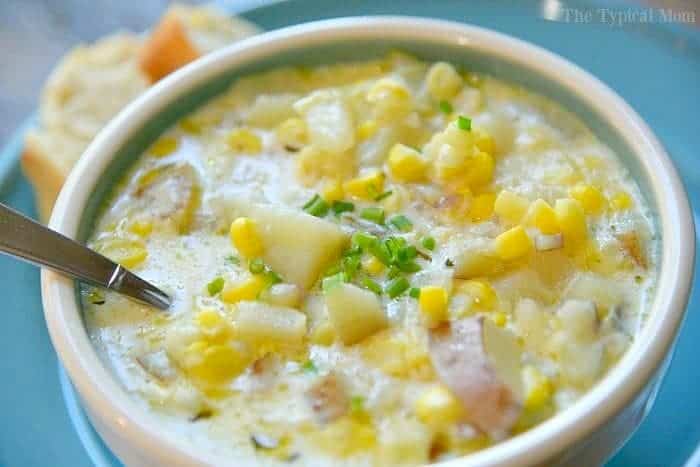 Looking for more Instant Pot soups? Here are a few more Fall favorites. Did you know you can make homemade split pea from dry peas to tender perfection in just 17 minutes??
You can!! Now you'll know exactly what's in your bowl and adjust the sodium levels too.
Homemade is always best right??!!
BUT I think our favorite feel good meal is this Instant Pot taco casserole. OH MY!! You can use ground beef but grab some spicy ground sausage instead to take this to the next level.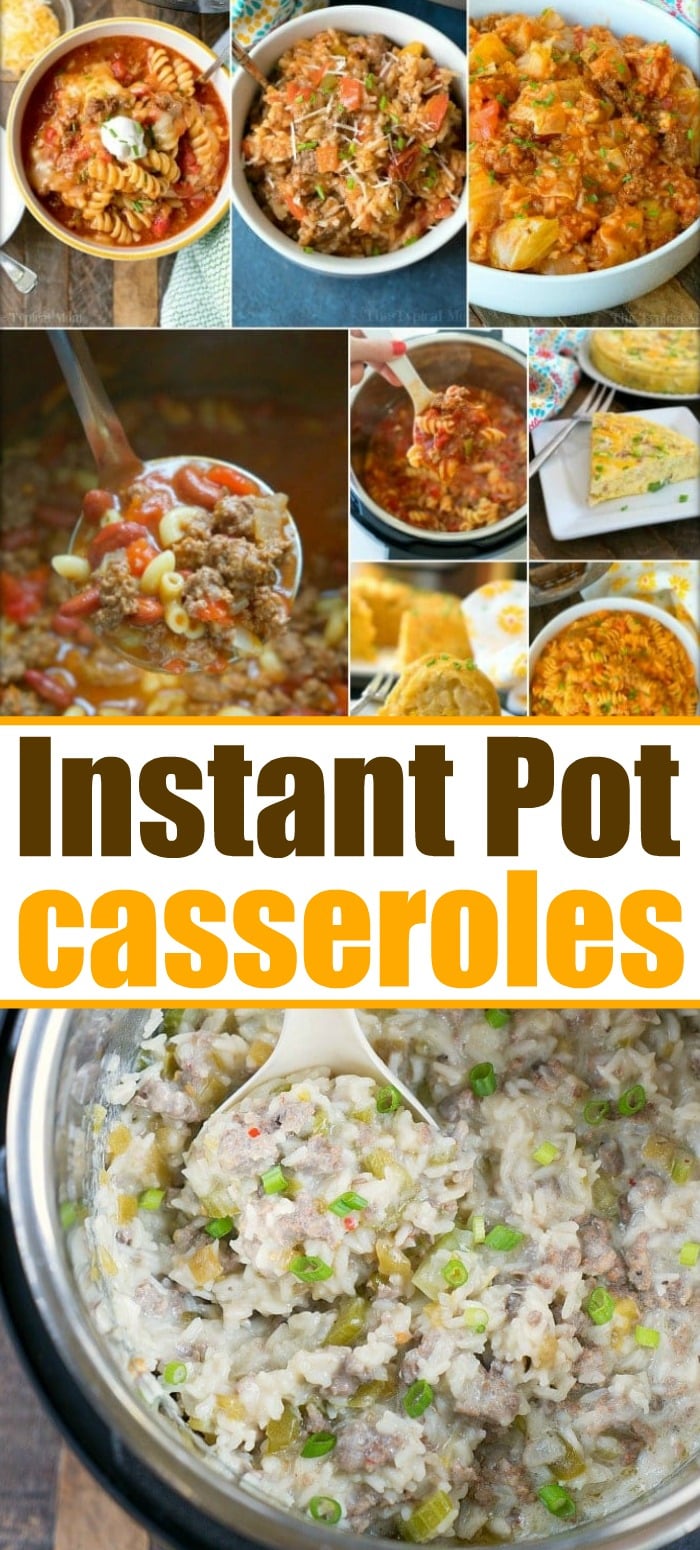 Ok ready for a few hearty meals to try? Ummmm, that would be a YES I know. Try a few of these next.
Yes we love all our easy slow cooker recipes too but when you're in a rush it's my pretty Instant Pot for the win!
Did I miss a good one?? Let me know what you love cooking this time of year, we'd love to try it.