Instant Pot poached eggs are the perfect soft boiled breakfast served over avocado toast or by itself for a low carb meal. Here's how easy they are to make in a Ninja Foodi or Crockpot Express too!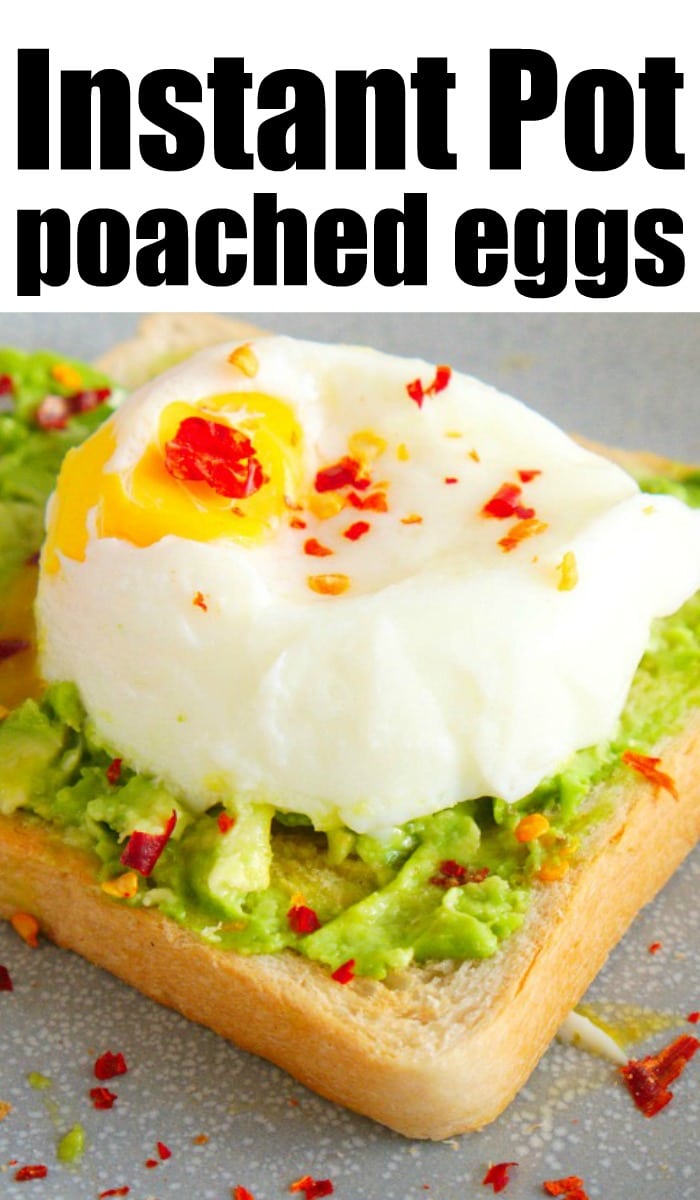 Who hasn't tried Instant Pot poached eggs yet?? Are you kidding me?? It's the best low carb and keto friendly breakfast or snack you'll ever try. Even my kids go crazy for these soft boiled eggs. Find this and more easy Instant Pot recipes here. (affiliate links present, originally published 5/20)
Ninja Foodi Poached Eggs
Yes you can make these in your Ninja Foodi or any other brand of pressure cooker you may have.
I'm guilty of having ALL OF THEM, yes I have a Crockpot Express too.
It's just how I make all of our meals nowadays…my oven misses me so much. 😉
This way you can just set it and forget it until the machine beeps. No more babysitting the pan on the stovetop anymore. Here's a bit of info I always like to share before we go on any further….
FIRST – You should sign up for my free newsletter so you get new posts emailed to you twice a week and never miss out on anything! Now let's start with a few basic tips:
Make sure to Bookmark our InstaPot recipes page. We add new ones each week!
Then PRINT this —–> Instant Pot cooking times cheat sheet that will help you understand how long meat, vegetables and beans take to cook in your pressure cooker.
For reference, this is the pressure cooker I have (a 6 quart) and use for all recipe creations.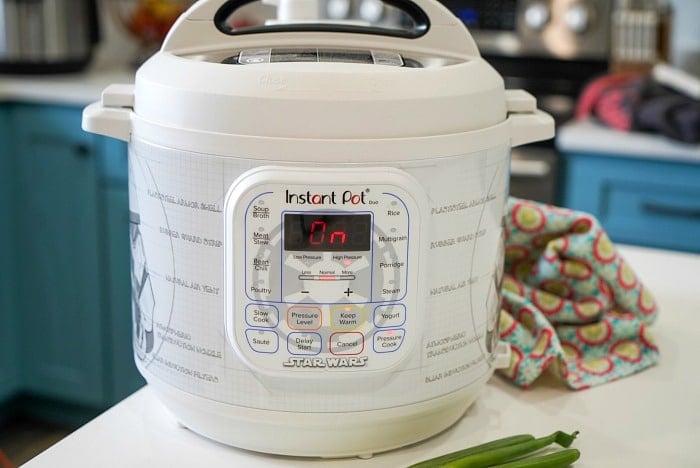 Pressure Cooker Eggs
I love this trick in particular because it's not only great for breakfast, but for a quick low carb snack too. If you're following a keto friendly diet you're all too familiar with eggs, eggs, and more eggs right? Cooking them differently can really help mix things up a bit.
We have the perfect timing for them below so the yolks are not hard but perfectly tender and ooze all over when poked. We loved them so much we worked on how to do them as slow cooker eggs too. You should try both methods and see which you prefer.
These babies really are the perfect food. Packed with protein, nutrients and can be made in a hundred different ways. From soft boiled to hard and everywhere in between it is up to you how "well done" you make them. I personally prefer cage free, organic, brown but white can be used just the same for this.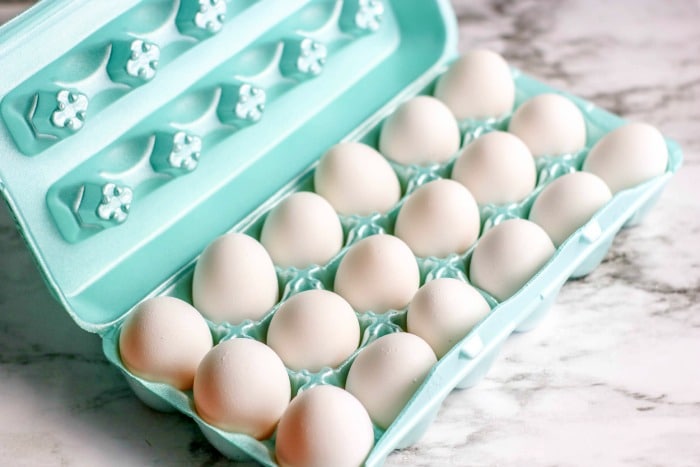 How to Make Poached Eggs
When I first got my multi cooker I made Instant Pot hard boiled eggs and it was a game changer. Still to this day I make a large batch for everyone. Half get shelled and put in a freezer bag for kids to snack on.
The other half is made into egg salad sandwich, my favorite meal.
It doesn't matter whether you use white or brown eggs for soft boiled eggs.
I highly suggest using white if you're going to hard boil eggs because it's so much easier removing their shells.
We have a neighbor with a boat load of chickens so we get uber fresh ones on a weekly basis which means we make this a lot!!
Here is what you'll need on hand to try this pressure cooker recipe today.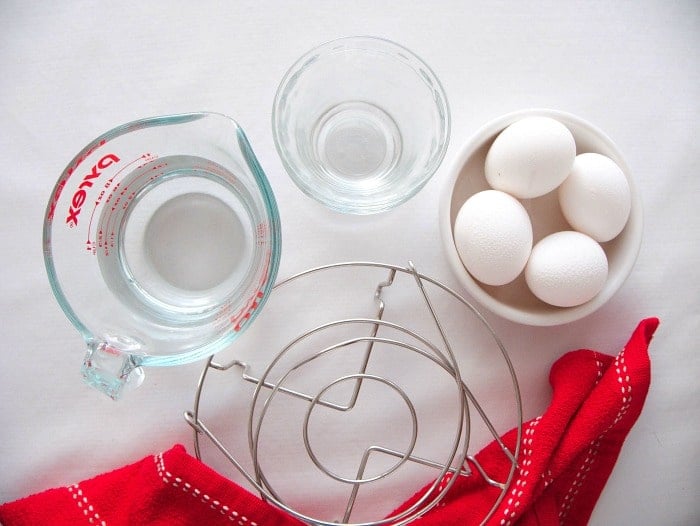 You don't always want eggs fully cooked all the way through though right? I wanted to know can you poach 2 eggs at once so I didn't have to stand by the stove in the morning and keep an eye on them.
THIS is the answer! You can really make 4-5 at the same time now!
How long does it take to poach an egg? Well it depends on what method you're using but typically it is the same all the way around.
Instant Pot soft boiled eggs
I mean, until the beeper goes off, then you need to pay attention. 😉 If you make it on the stovetop you have to ensure the water is at a bare simmer. Then you cook for 4 minutes. Timing varies depending on how hot the water is of course.
That's where it gets tricky. You'll need to make sure the water isn't too hot, not hot enough, stand there and watch it intently while it cooks….it's just a lot of guesswork.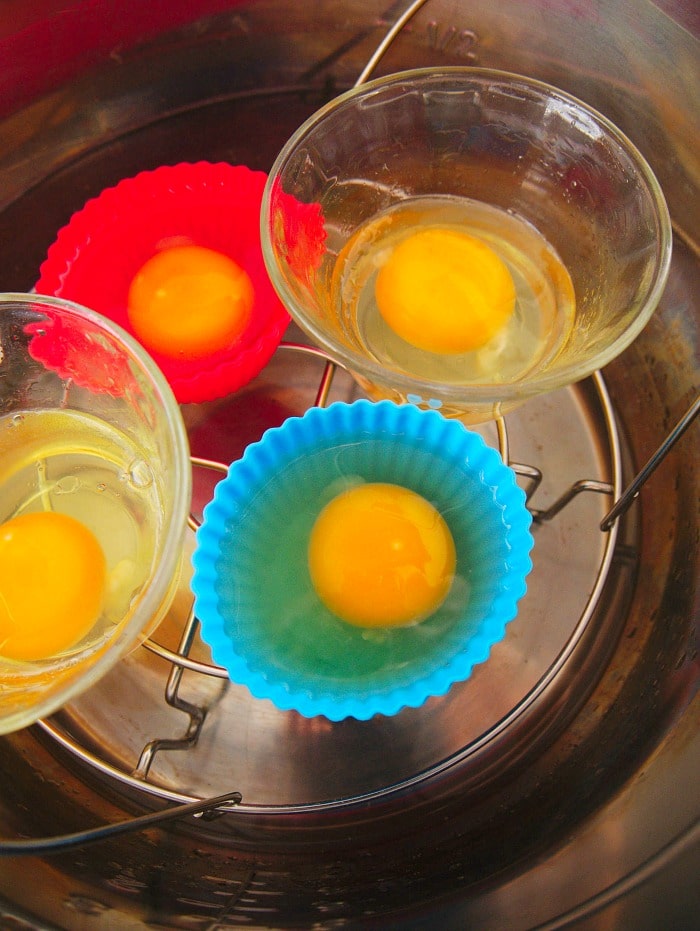 NOT anymore though!! Seriously, you will NEVER end up cooking poached eggs another way again after trying this method.
This is what you'll need to make this poached egg recipe
Eggs
Silicone muffin cups

A bit of non stick olive oil spray is handy to have too
I use these to make air fryer egg bites too

Electric pressure cooker
Trivet – I like this one with handles
Water
Then you're set, and seriously if you follow the timing you'll never have to stand by and watch water boil again!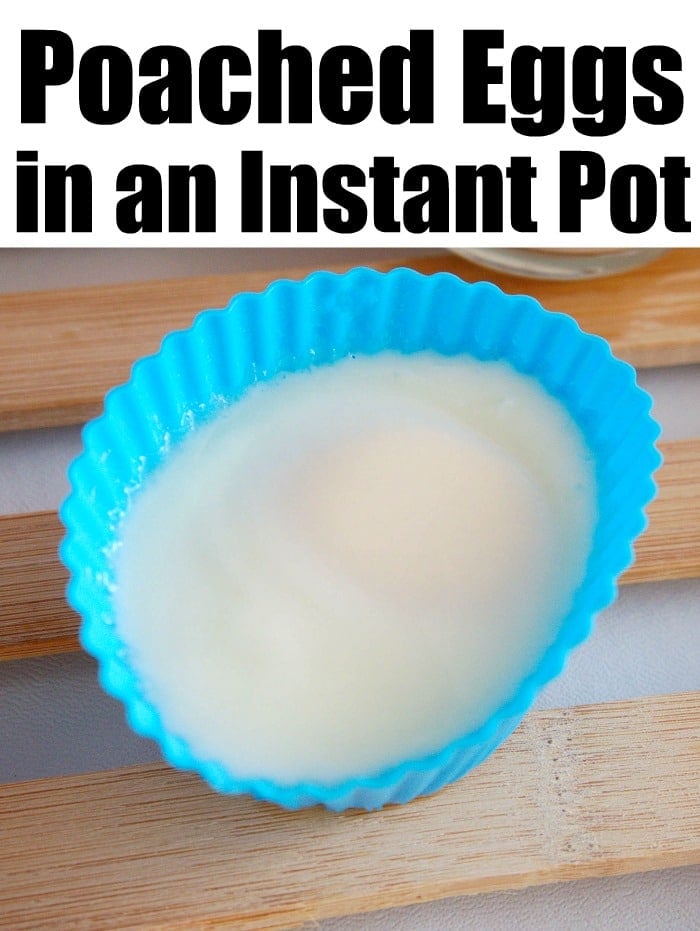 How do I make poached eggs
First you'll want to add a cup of water into the inner pot.
Then lower down a trivet so the eggs can steam essentially above the boiling water to create perfectly poached eggs.
Spray a bit of cooking spray inside each silicone cup.
Lower cups on to the trivet and crack 1 egg into each cup.

using a measuring cup to pour into each one is helpful

Close the lid and steam valve
Set to high pressure for 3 minutes
Timing will vary slightly depending on size of egg and how soft you like your egg whites and/or yolks.
4 minutes will ensure whites are solid and yolk is runny
3 minutes will get you a bit of a runny egg white and yolk
Do a quick release and remove the eggs by lifting out the trivet with pot holders
How do you poach eggs in a Ninja Foodi?
The same way my friend! Timing and instructions work for any brand you have. The only difference there may be is how many you can fit and cook at the same time.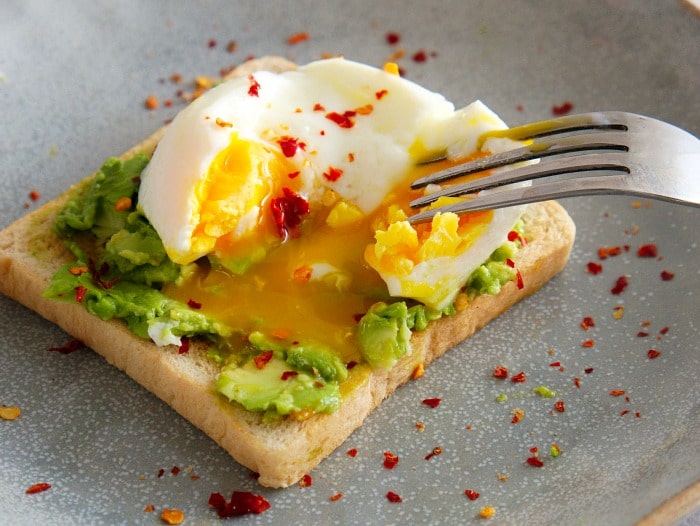 Poached Eggs in Pressure Cooker
Some have used small mason jars to pressure cook the eggs inside of those. That works too. I have seen others use an egg mold but if you want to make eggs benedict those don't work well.
How do you make poached eggs without a poacher?
Well if you have this fancy machine you now know the answer! Easy peasy and you'll never mess them up again!
Can poached eggs be made in advance?
Yes! You can poach them up to five days in advance technically. I personally like fresh, made to order but in case you need bunches and bunches. This can be a great tip for making poached eggs for a crowd.
How long do poached eggs last?
Once they're done cooking, place them in an ice water bath and then inside freezer bags. Remove all the air and lay flat in the fridge for 4-5 days.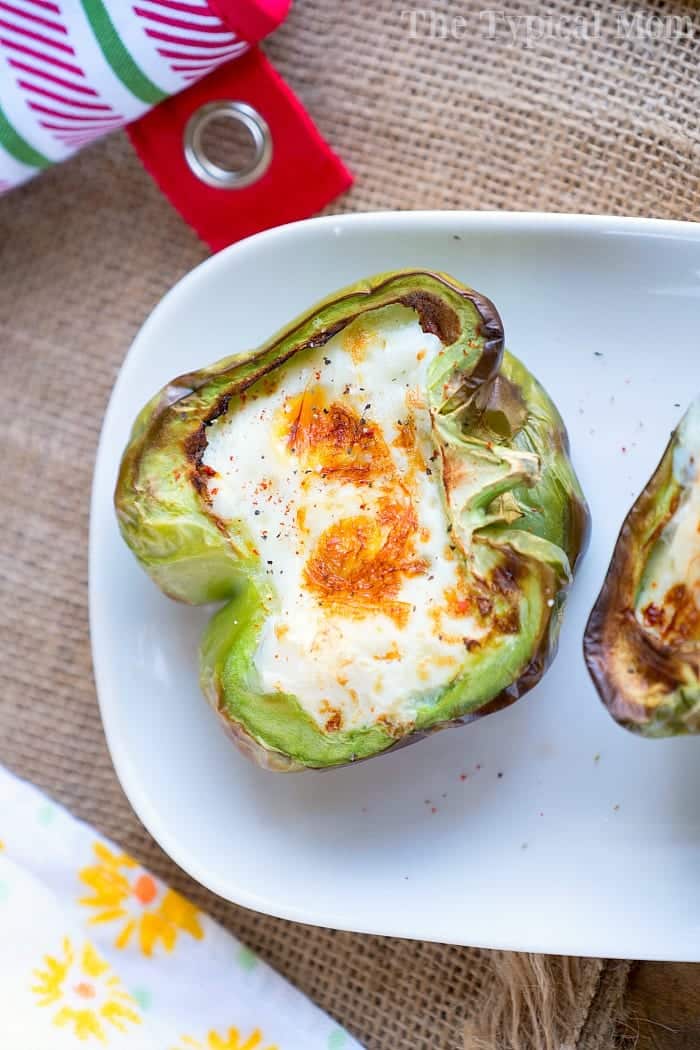 Here are a few questions you might have before you go any further;
What are the benefits of eating eggs
?
They are a very good cheap, high quality source of protein for everyone. They're even great for dogs! Did you know that more than half the protein in an egg is is actually in the egg white?

I was shocked when I learned this. They also are a great source of Vitamin B2, are rich of selenium, Vitamin D, B6, B12, zinc, iron and copper. All of this in that little shell. Pretty amazing if you ask me!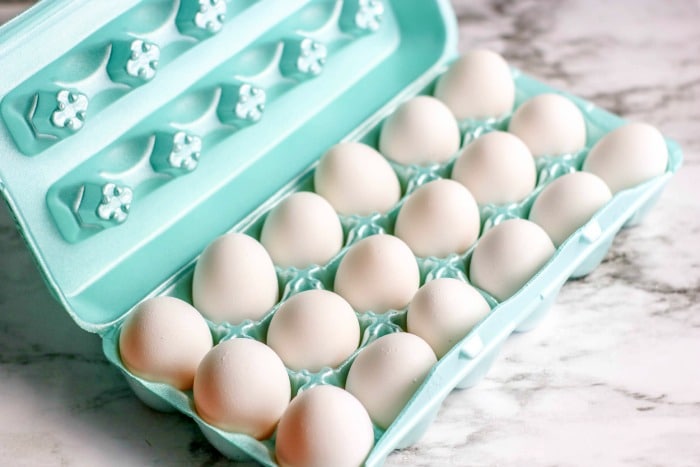 Are organic eggs better than regular eggs
?
Organic isn't necessarily better but it really depends on what you're cooking and your personal preference of course. If you're asking me, splurge on the organic I say.

I can taste the difference, it's a much richer flavor and worth the extra few bucks.
Love using other methods other than your stovetop? You can give our Crockpot scrambled eggs a whirl too. Make both if you're having a large crowd over.
Want to see a few of my favorite things that I am totally obsessed with?? Take a peek and see how many you might already have…twinsies!
Looking for more easy family recipes and tips? LIKE The Typical Mom Facebook page?
Then sign up for my free newsletter, and follow me on Pinterest! 😉
***** If you LOVED this recipe give it 5 Stars below and let everyone know what you thought about it. 😉
Instant Pot Poached Eggs
Instant Pot poached eggs are the perfect soft boiled breakfast served over avocado toast or by itself for a low carb meal. Here's how easy they are to make!
Instructions
Spray inside of silicone muffin cups with olive oil spray.

Pour cup of water into inner pot and lower trivet down.

Place muffin cups on trivet. Crack 1 egg into each one.

Close lid and steam valve and set to high pressure for 3 minutes. (timing will vary depending on size of your eggs and how runny you like them, 4 has more firm whites)

Do a quick release and peel cups off egg and on to toast or plate.
Nutrition Facts
Instant Pot Poached Eggs
Amount Per Serving (2 oz)
Calories 63
Calories from Fat 36
% Daily Value*
Fat 4g6%
Cholesterol 164mg55%
Sodium 65mg3%
Potassium 61mg2%
Carbohydrates 1g0%
Protein 6g12%
Vitamin A 238IU5%
Calcium 25mg3%
Iron 1mg6%
* Percent Daily Values are based on a 2000 calorie diet.