This Instant Pot Risotto Recipe is a fast and simple way to make traditional risotto in less than half the regular cook time! Cooking risotto in your Ninja Foodi pressure cooker couldn't get any easier than this!
Who doesn't love perfectly cooked rice topped with freshly grated parmesan, salt, and pepper?
It's one of our favorite family meals because we all love the texture and taste of this delicious creamy risotto.
It really is amazing how rice that is pressure-cooked tastes so much better than rice that is cooked on the stovetop!)
Pressure Cooker Risotto Rice
Cooking the Arborio rice on high pressure is what gives it that taste and texture that we've all come to love. I like to add in a tad bit of olive oil and dry white wine to really enhance the overall flavors as well.
I also really like to add chicken stock in to add some great taste as well. The liquid portion can vary a bit but you need to find something that you love to add.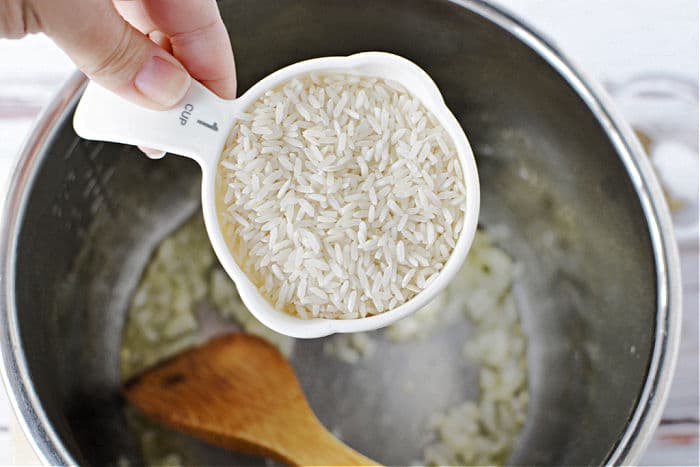 Even though I'm a fan of making this risotto the traditional way, I'm a big fan of changing up the taste and flavor, too!
Making this Instant Pot rice recipe really does depend on the type of rice that you use. You should be using Arborio rice because it's short-grained and starchier than other types of rice.
It will also have the right texture once cooked which is to be creamy and a "sticky" type mound that sits on your plate. (but make certain you're not confusing it with sticky rice as that's a whole different recipe entirely!)
Serving risotto as a main dish or side dish
You can absolutely serve this rice recipe as a main dish or it can be a side dish as well. If you're serving it with a side dish, it goes well with beef, pork, and chicken.
You can even serve it alongside a heaping pile of delicious vegetables as well! The point to remember is that rice risotto is really versatile and can easily take on the flavors of the ingredients that you add.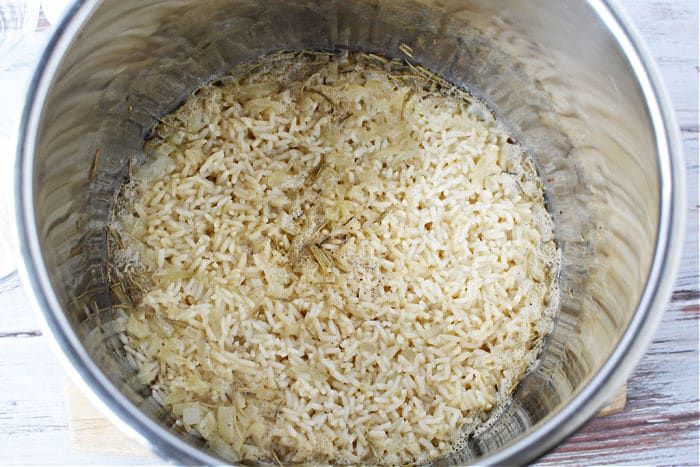 Adding in certain spices can make this dish sweet, savory, or spicy, too.
Don't forget the wine!
Some people add in wine, and some people don't. I'm one of those people who totally like to add in a bit of wine. (It gets cooked out so there's nothing to worry about if you're concerned about kids eating the dish.)
You can try to make this without the wine but I always like to use this recipe as my reason to drink wine and then use that wine and cook, too. Isn't that the perk of being the chef?
To have a little wine along the way? A good chef always tests out their ingredients, right?!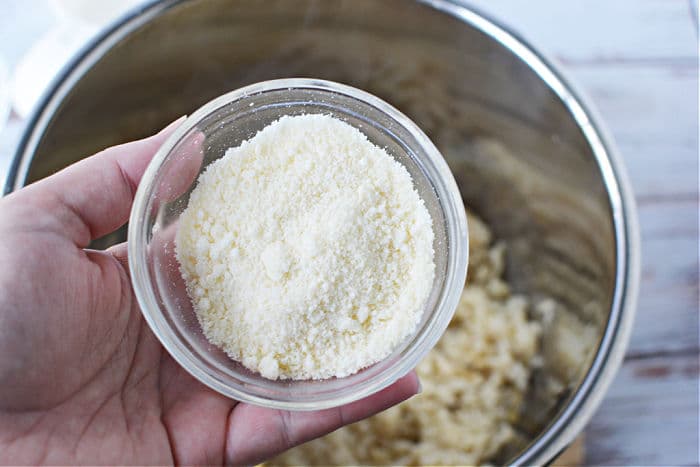 Instant Pot Mushroom Risotto
There are actually a lot of ways that you can add more flavor to this dish. I like to add in some extra butter for a richer flavor or you can stir in parmesan as well.
There are some people that will really increase the number of seasonings that they add, too.
Adding in thyme, rosemary, and even some Italian seasoning is a great way to enhance and change up the flavor fast. You could add sliced mushrooms as well.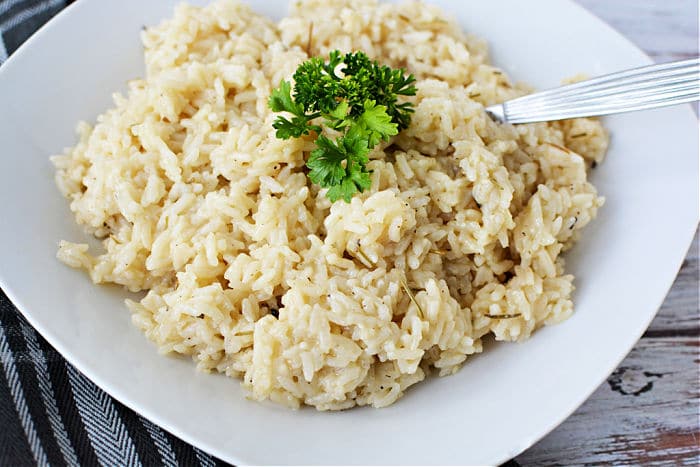 Instant Pot Risotto Recipe
Don't forget that you can add in onions and garlic and even more parmesan cheese as well. (you can never have too much parmesan cheese, right?!)
Make certain to follow the directions below on when to do the quick release for the pressure to be released. This is one of those super important steps that you need to pay attention to so it doesn't affect the outcome of your rice.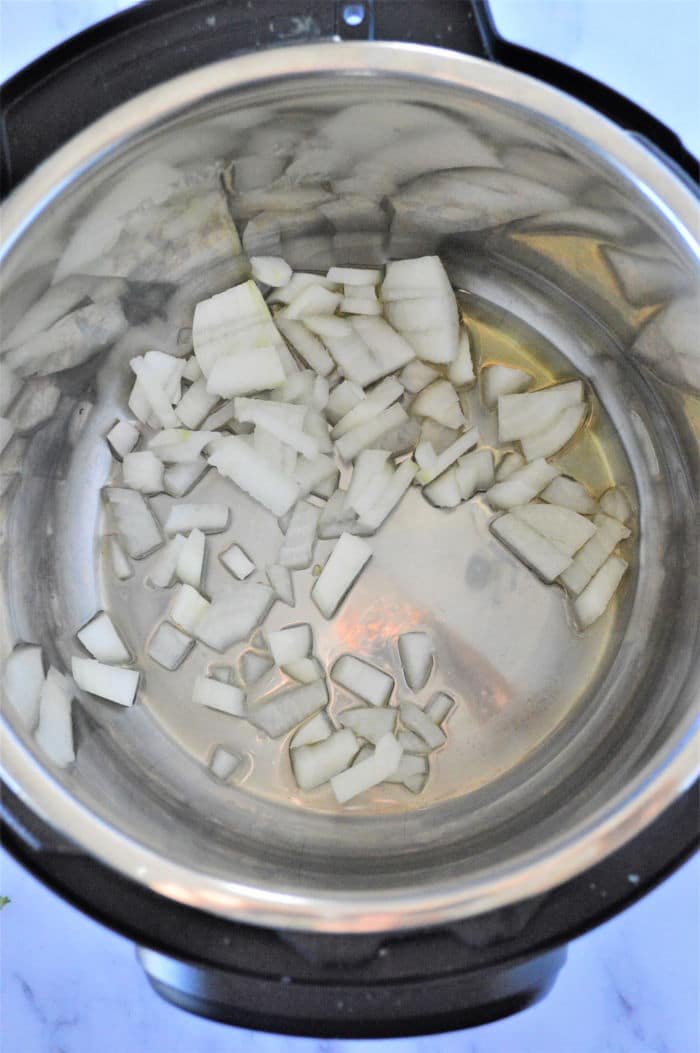 Once you whip up this rice recipe once, you're going to develop quite the craving for it. And the good news? It takes literally minutes to cook up and have on the table, ready for your family and friends to dive right in!
Don't over stir your risotto
You'll read that some risotto recipes want you to stir it all the time, but not this one. Since the Instant Pot is doing all the work for you, you're not going to have a chance to stir it all that often. Once the steam naturally releases and the heat has subsided a bit, you can then give it a stir to break it up some.
But don't fret over the texture. It's meant to be creamy so stirring it really isn't going to do much in terms of separating it or breaking it apart.
Risotto in Instant Pot
As I mentioned earlier, this can easily taste different every time that you make it. I like to use this Instant Pot rice recipe as a simple way to play with my ingredients to find a combination that I prefer the best.
I've made this sweet, which you can easily do with a bit of honey or even sugar, and I've made it spicy as well by adding in some hot sauce and some cayenne pepper. There are literally so many options and flavor varieties that you can easily do!
I have to admit that the taste of both is really a nice change and keep this meal tasting new time and time again. (don't get me wrong though).
The recipe listed below is the perfect way to start. Only change up the flavor after you've made it that original way a couple of times!
Looking for other Instant Pot side dishes? We have tons on our site, here are a few of our favorites: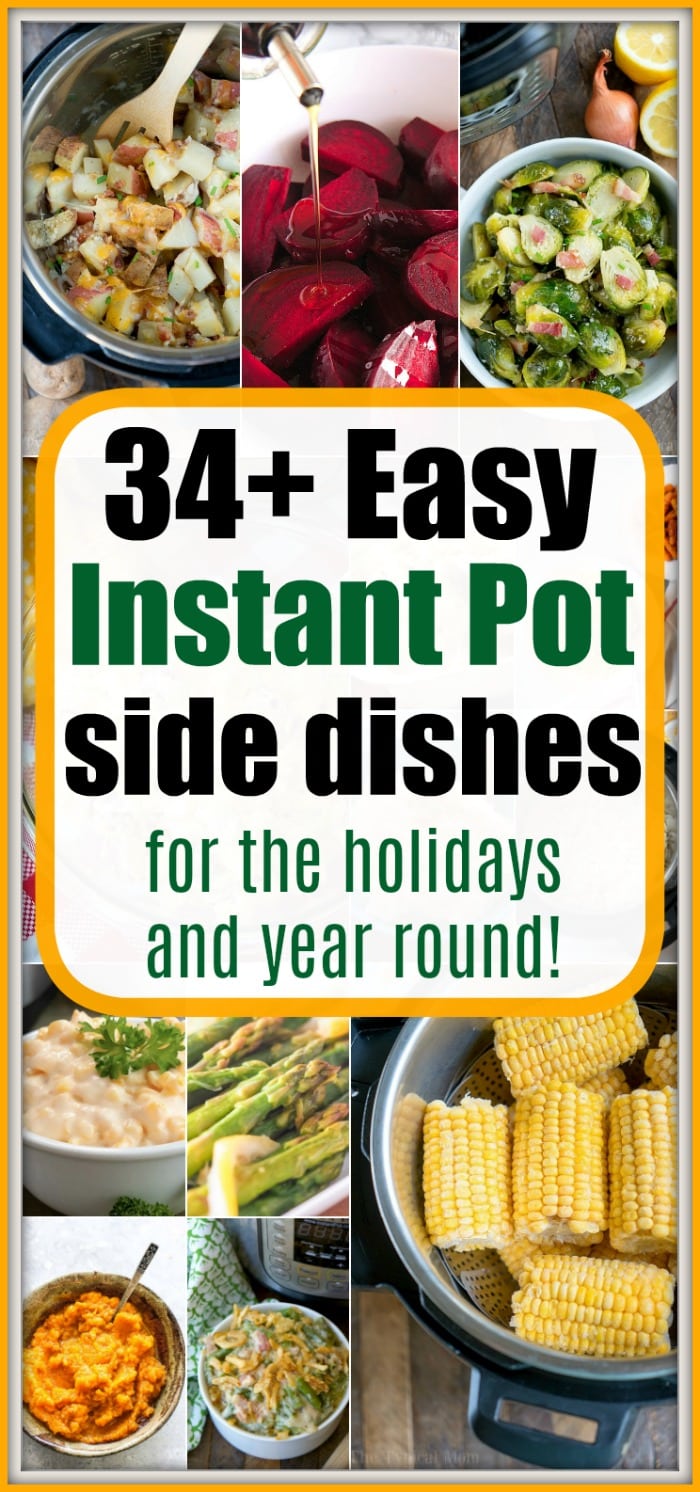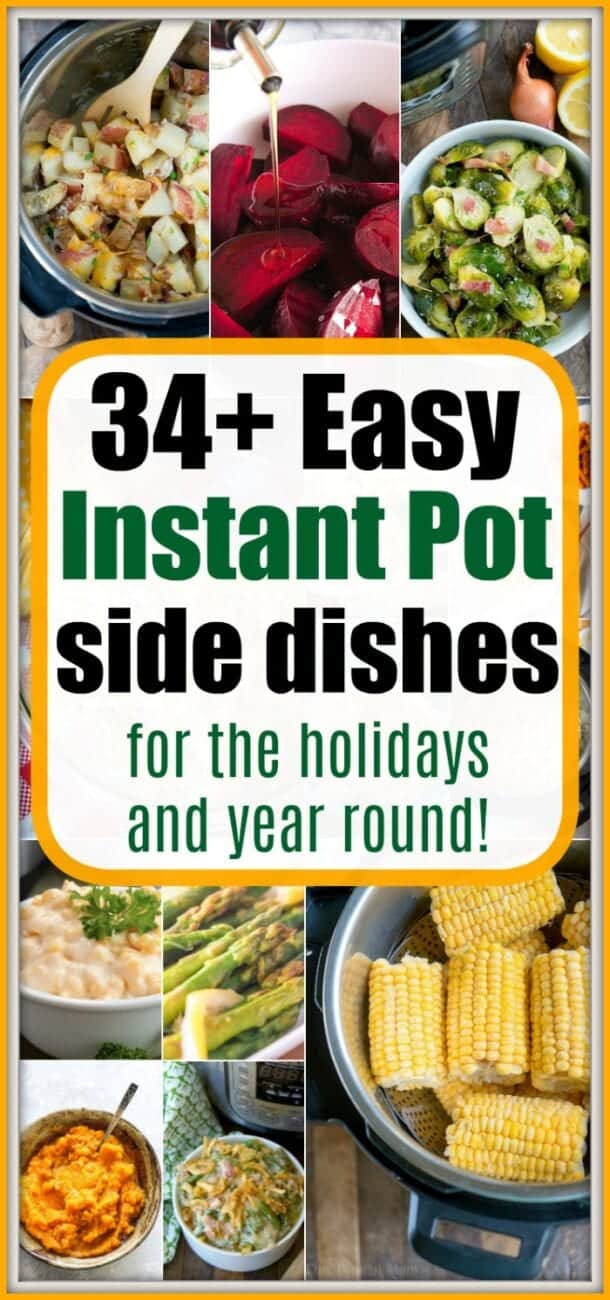 Ninja Foodi Risotto