This Instant Pot lemon poppy seed cake is so simple to make and a perfect breakfast or brunch treat! A moist dessert with an added vitamin boost inside too!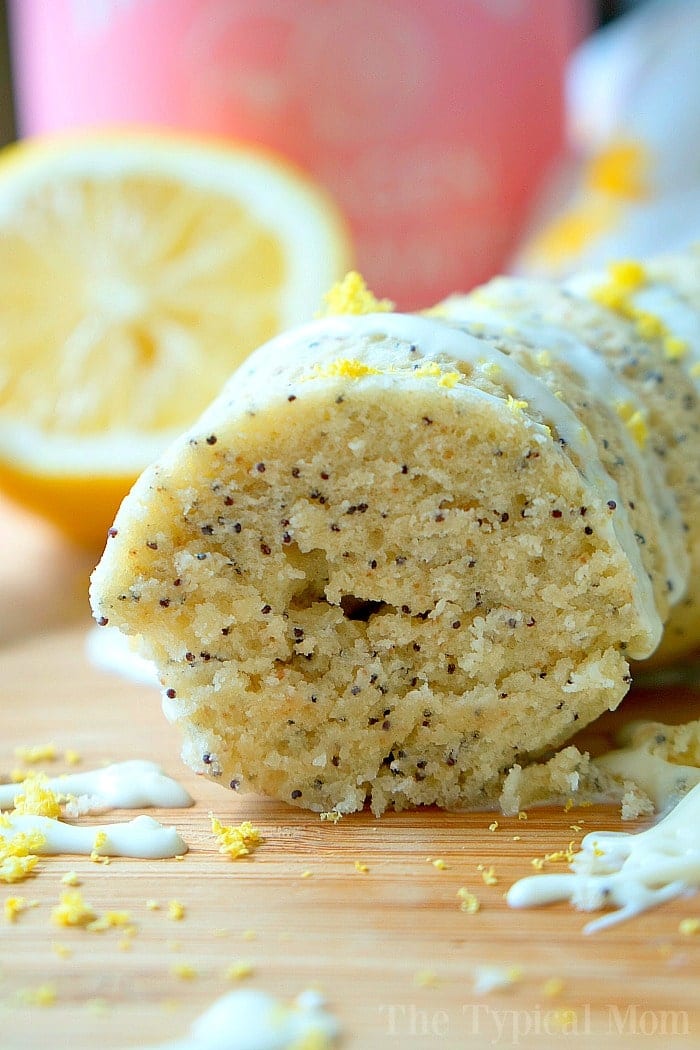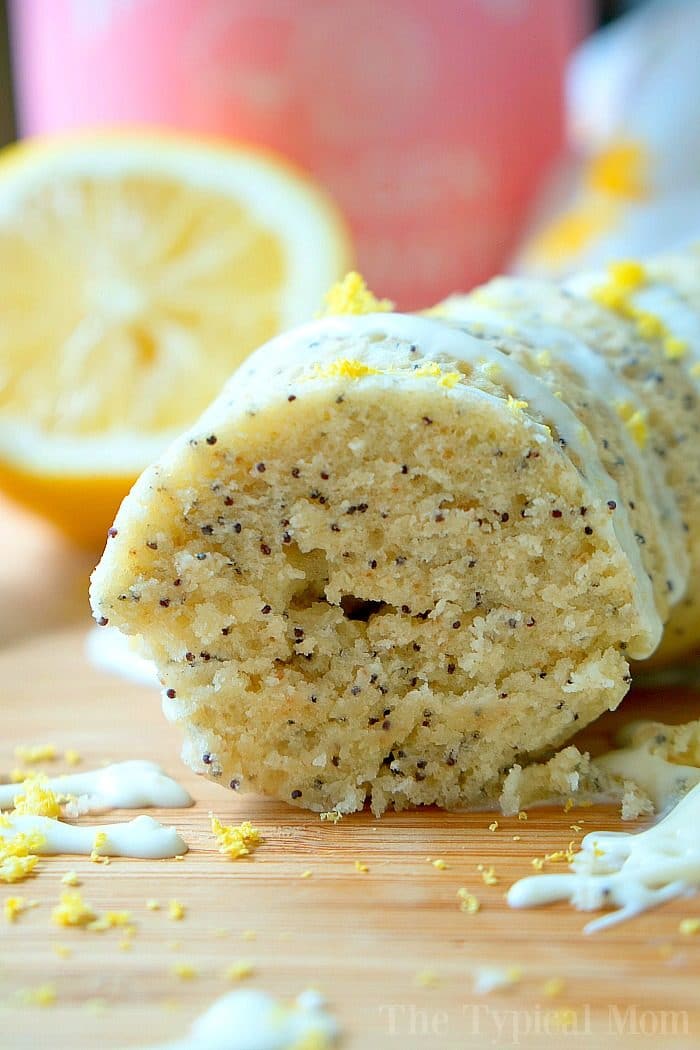 This Instant Pot lemon poppy seed cake is amazing!! We enjoyed it for breakfast, had it as an afternoon snack, and then enjoyed a slice for dinner that night too! Such a simple recipe that comes out incredibly moist in your Instant Pot! If you've never made a dessert inside your fancy pressure cooker it is quite easy if you follow my easy step by step instructions here. I have made many decadent chocolate cakes, brownies, and now this bundt cake and my whole family agrees that they like it more than when I've made it in the oven because the moisture is locked in tight making it amazingly moist inside. What's extra special about this lemon poppy seed bread recipe is that it is given a vitamin BOOST with one little scoop of Vital Proteins….we thank them for sponsoring this post so we can share how to make this with you today! This is definitely one of our favorite dessert Instant Pot recipes.
Here's how it's made and how you can throw in some added vitamins and collagen to make it super terrific. 😉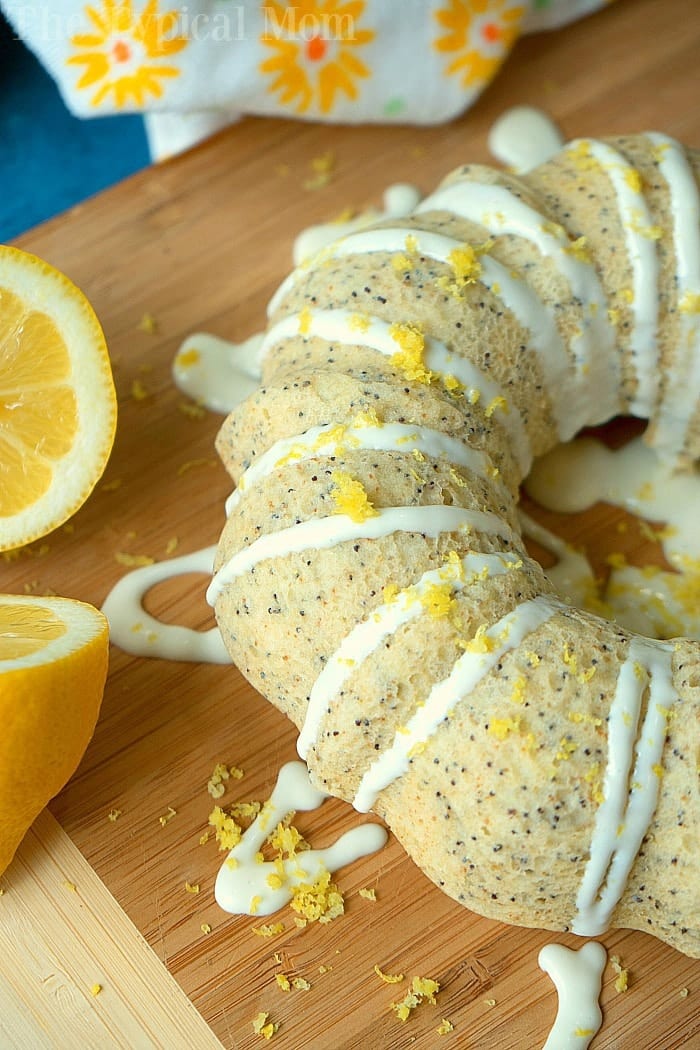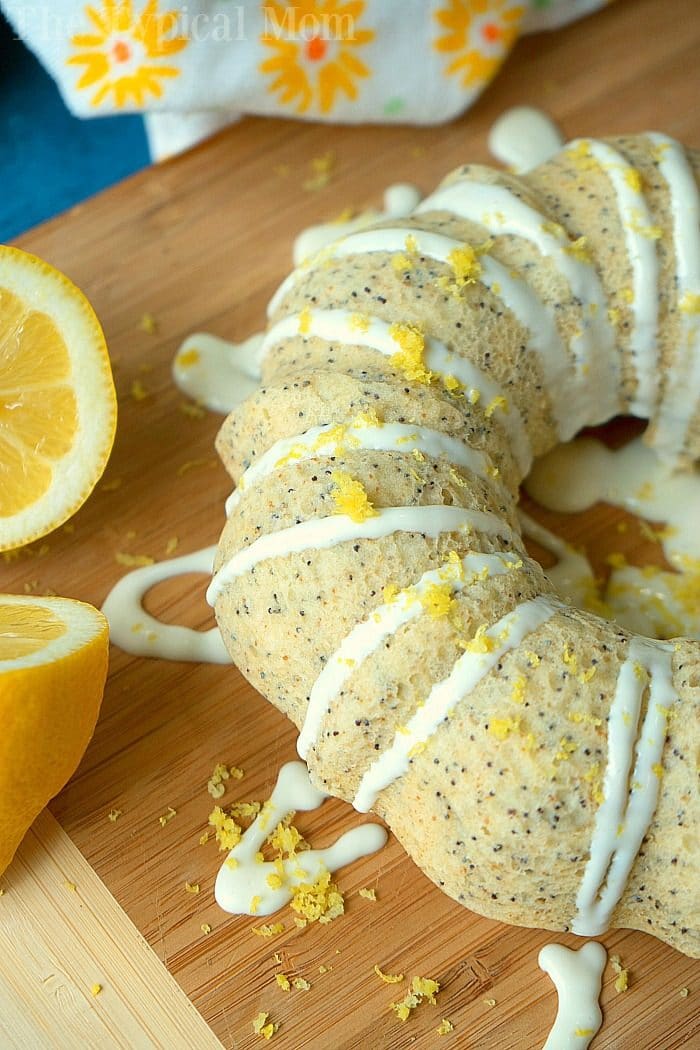 I bet you didn't know you could "bake" in your Instant Pot did you?? Well I didn't try for quite some time when I got it at first and just used the pressure cooker function for dinners which I loved because they came out great in little to no time at all. Now that I have a hang of it I know just what to do to make Instant Pot desserts like this one, and just about anything else you'd normally bake in a bundt pan.
These are the basic steps for making Instant Pot lemon poppy seed cake that has an added vitamin boost inside!
Mix batter as directed
Include 1/2 a scoop of this Strawberry lemon Collagen Beauty Water mix to your batter and fold together (gives a great added flavor and boosts your cake with vitamins and collagen too)
Spray your 6 c. bundt pan (this is the size you'll need to fit, affilitate link)
Spoon batter until pan is 3/4 full
Cover with foil
Use a trivet on the bottom of your Instant Pot and surround with 2 c. of water
Lower pan with batter on top of trivet
Close lid and steam valve and set for 25 minutes
Allow to naturally release
Lift out and allow to cool
Flip over on to plate and enjoy or pour melted vanilla frosting on top and enjoy that way too!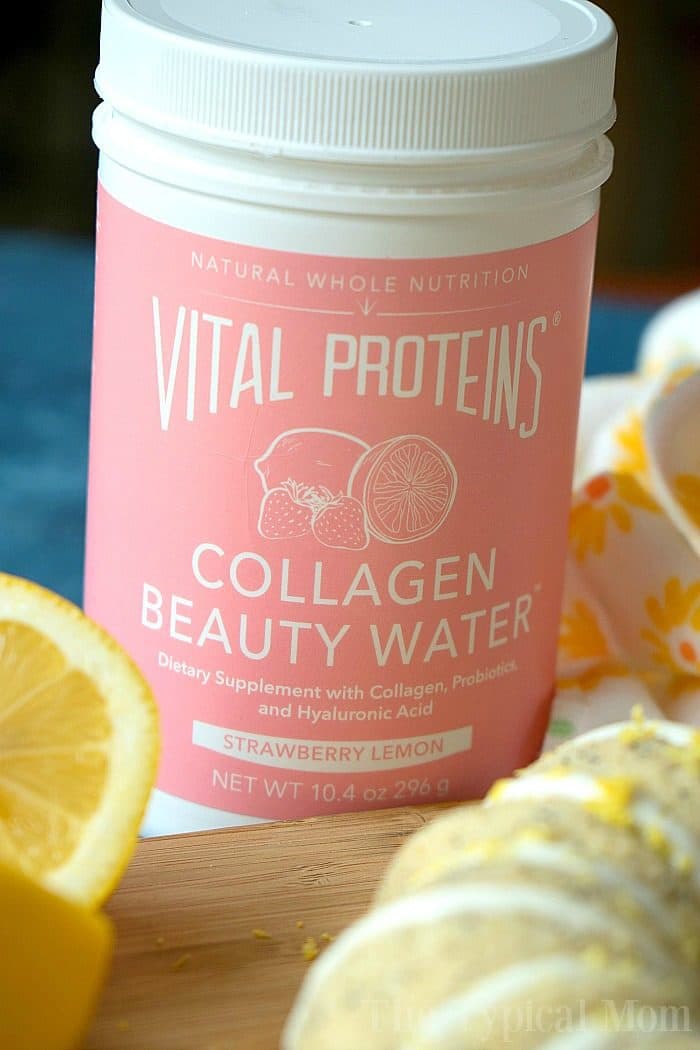 Now….why would I add Strawberry Lemon Collagen Beauty Water into my cake you ask?? Well…why not??!! Vital Proteins has many flavors but this one works perfectly with our Instant Pot lemon poppy seed cake because of the lemon and you get all the benefits of a vitamin boost you need to support healthy hair, skin, nails, bone and joint health, digestion, muscle recovery, and more right inside your slice!
Of course it is yummy in a glass of cold water too and gives it a cool lemony strawberry flavor, that is a given. Thinking outside of the box though it is easy to add a scoop to a recipe like this one, or a batch of cupcakes, or a jug of lemonade!
As I've gotten older I will say that I need all the help I can get for my hair and nails. After 3 kids, stress, and just the business of life they have definitely paid the price. Even my hair dresser has noticed a difference in the past year of remembering to include collagen in my diet that my hair has thickened and is healthier than ever. THIS is an easy way to get the extra BOOST we all need in just one little scoop and can be used in a multitude of ways like this one……
Instant Pot Lemon Poppyseed Cake
This Instant Pot lemon poppy seed cake is so simple to make and a perfect breakfast or brunch treat! A moist dessert with an added vitamin boost inside too!
Ingredients
1

c

flour

1

tsp

baking powder

1/8

tsp

baking soda

4

tbsp

butter

softened

1/2

c

sugar

1

egg

1/2

c

yogurt

whole milk, vanilla is best

1

tbsp

poppy seeds

1/2

tsp

vanilla

1

tbsp

lemon juice

1/2

scoop

Vital Proteins Strawberry Lemon Collagen Beauty Water
Instructions
Put flour, baking soda and baking powder in a bowl and mix.

In another bowl add softened butter, sugar, egg, yogurt, vanilla and lemon juice. Use a mixer on low to mix.

Slowly add dry ingredients into wet ingredient bowl and mix on low until well combined.

Fold in poppy seeds and 1 scoop of Vital Proteins.

Spray inside of 6 cup bundt pan.

Spoon mixture in to your bundt pan, spread evenly (do not fill more than 3/4 full).

Cover with tin foil.

Put a trivet or small glass cup/bowl at bottom of Instant Pot.

Pour in 2 cups of water around the bowl

Fold another pc. of aluminum foil diagonally like a bandana to make a sling for the bundt pan, place underneath so there are handles to lift it in at the top sides.

Place bundt pan on top of trivet and closet lid.

Set Instant Pot or pressure cooker to manual, pressure, high, for 25 minutes.

Allow to naturally release.

Lift lid and remove foil from bundt pan.

Take out of Instant Pot and let it set until it cools a bit.

Carefully flip over on to a cutting board or cake plate.

Warm a bit of vanilla frosting or combine a bit of water with powdered sugar to make a frosting.

Drizzle on top, add lemon zest on top if desired.
Nutrition Facts
Instant Pot Lemon Poppyseed Cake
Amount Per Serving (8 oz)
Calories 180
Calories from Fat 63
% Daily Value*
Total Fat 7g 11%
Cholesterol 37mg 12%
Sodium 86mg 4%
Potassium 119mg 3%
Total Carbohydrates 25g 8%
Protein 3g 6%
* Percent Daily Values are based on a 2000 calorie diet.
You seriously have to give this a try! Make it for brunch when people come over, for breakfast or a dessert too. Either way it is so yummy and moist! Find more recipe ideas on how to incorporate Vital Proteins into other yummy ideas, visit their  website and blog.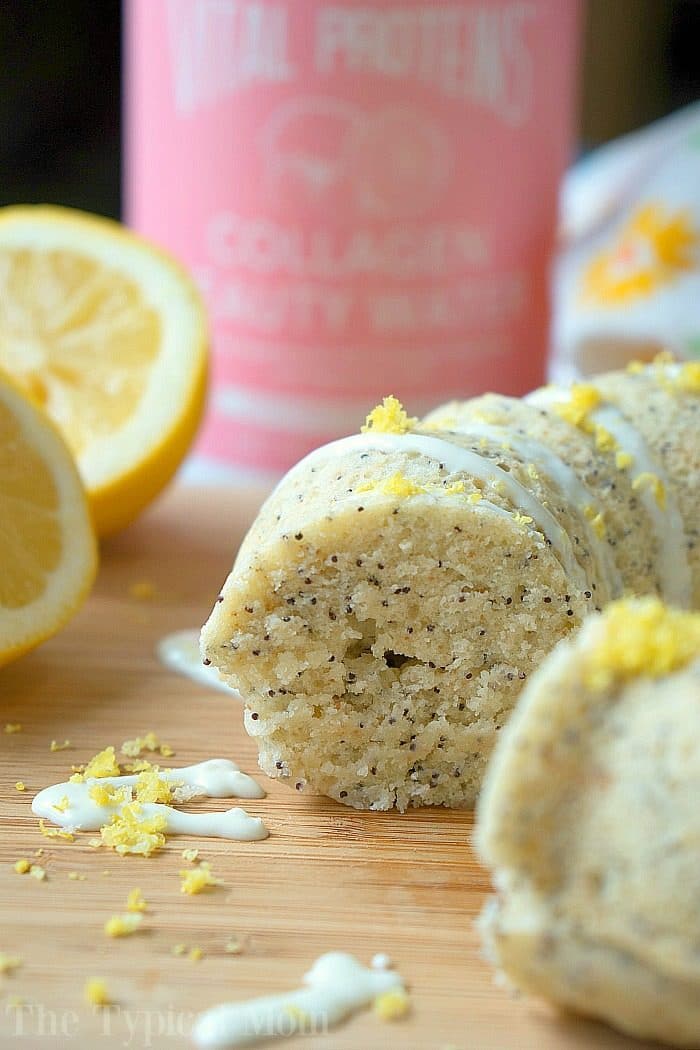 For more easy recipes, tips and free printables please LIKE The Typical Mom on Facebook and follow me on Pinterest! You can also sign up for my free weekly newsletter which is packed with goodies I know you'll love. 😉
Visit The Typical Mom's profile on Pinterest.