Homemade gingerbread spice is easy to make. Then use it for baking bread, muffins, or add to your coffee during the holidays for added YUM.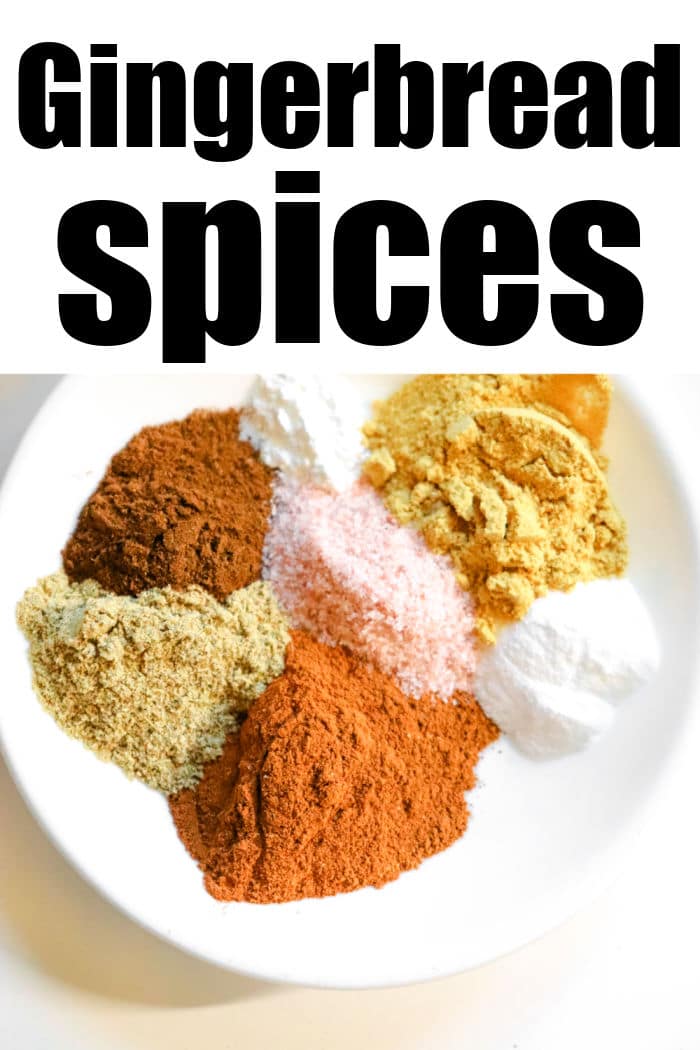 If you're having a hard time finding bottled gingerbread spice at the store, no problem! You can make the same thing at home for a lot less and then you can enjoy it year round too. (affiliate links present)
Gingerbread Spice
We used a similar combination to make ginger banana bread which turned out amazing. I usually just bottle it though and use it as an added holiday cheer in a cup of hot chocolate or coffee though. If you want to enjoy Christmas flavors year round, this is how.
You will need 6 spices that you may already have in your cabinet already. If you don't I will provide links where you can grab what you need online. It is helpful to have an empty container with a shaker on top too.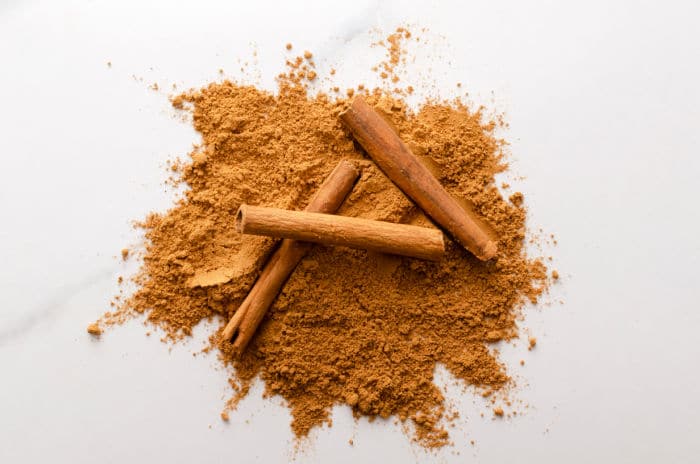 Gingerbread Spice Mix
If this is the first time mixing your own seasonings you just need a bowl and spoon to blend it all together. A small funnel and empty spice jars are a must and you can get it all together in one order. You'll get a few so you might choose to make some of our steak dry rub too and fill another.
You most likely already have cinnamon
Allspice and nutmeg
Ground Cloves of course
None of these are left whole, I think that is a given but always want to be specific when I explain something. If you love gingerbread in all baked goods this is a great way to add a tad or more to your holiday baking items this year.
You'd want this if you wanted to make homemade gingerbread dough. If making cookies from cake mix like we did with our air fryer gingerbread cookies you wouldn't need this. You could add it though to amp up the flavor more.
Homemade Gingerbread Spice Mix
Once you have your cinnamon allspice ginger mixture ready and bottled all up you can use it in all sorts of things. I rotate this with pumpkin spice inside a cup of hot cocoa for the girls and they're perfect for pancakes too. Put a dollop of whipped cream on top sprinkled with this in December for a fun morning treat.
Add it into a number of other recipes to kick it up a notch like the combo of zucchini gingerbread loaf we love.
Time needed: 10 minutes.
Gingerbread Spice
Combine

Mix all dry ground spices in a sealable container. Then add a sprinkle into your hot holiday drink to add an extra seasonal flavor to it. On top of some whipped cream is a great way to serve it.

Bake

Sprinkle into your recipe of choice instead of packaged ready made mixes.
Gingerbread Spice Recipes
Looking for a recipe for gingerbread loaf you love at Starbucks? We have that for you. Another favorite is a German cookie called Lebkuchen. Like I said, this is more of a sprinkle for added flavor vs. using it inside a baked good but I have done that if this spice is called for.
I love it added into dalgona coffee, a sprinkle on top with some whipped topping, or inside hot cocoa for an added gingerbread flavor.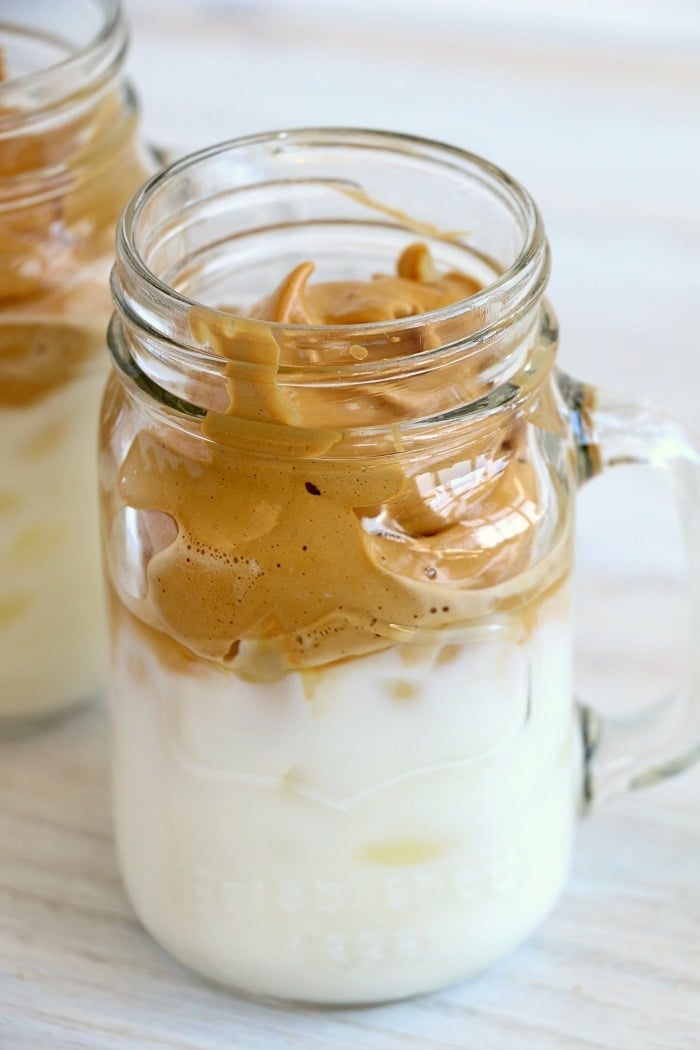 Do you have a different way you are planning to use this? I would love to hear so we can try that the next go around. I typically grab larger jars of the ingredients below at Christmas time because they always offer them on sale. Then I mix this up in small jars and enjoy it in all the things year round. It is fun to surprise someone in February. lol
What is the taste of gingerbread?
If you're looking for a Christmas flavor but aren't familiar with the classic cookie that bears it's name it is hard to explain. I would say it is a stronger version than the flavors you taste when eating a spice cake. It is very distinct and is usually a love it or leave it for most.
What is the difference between pumpkin pie spice and gingerbread spice?
Both actually include most if not all of these same ingredients, though in different amounts. This one is much heavier on the ginger and allspice (great for chocolate gingerbread cake) where the other has more cinnamon in it. When you make it homemade though you can adjust all of that to your liking, that is the great part about it.
Want to see a few of my favorite things that I am totally obsessed with?? Take a peek and see how many you might already have…twinsies!
Looking for more easy family recipes and tips? LIKE The Typical Mom Facebook page?
Then sign up for my free newsletter, and follow me on Pinterest! 😉
***** If you LOVED this recipe give it 5 Stars below and let everyone know what you thought about it. 😉
Gingerbread Spice
Homemade gingerbread spice is easy to make. Then use it for baking bread, muffins, or add to your coffee during the holidays for added YUM.
Ingredients
Instructions
Mix all dry ground spices in a sealable container. Then use in baking recipes or added into coffee or drinks for an added gingerbread flavor.
Nutrition Facts
Gingerbread Spice
Amount Per Serving (0.3 oz)
Calories 4
Calories from Fat 9
% Daily Value*
Fat 1g2%
Sodium 1mg0%
Potassium 9mg0%
Carbohydrates 1g0%
Protein 1g2%
Vitamin A 4IU0%
Vitamin C 1mg1%
Calcium 11mg1%
Iron 1mg6%
* Percent Daily Values are based on a 2000 calorie diet.