Wondering how long does instant pot take to preheat so you can prepare? From vegetables, to hard boiled egg and large cuts of meat answered here. Same goes when you preheat Ninja Foodi pressure cooker too.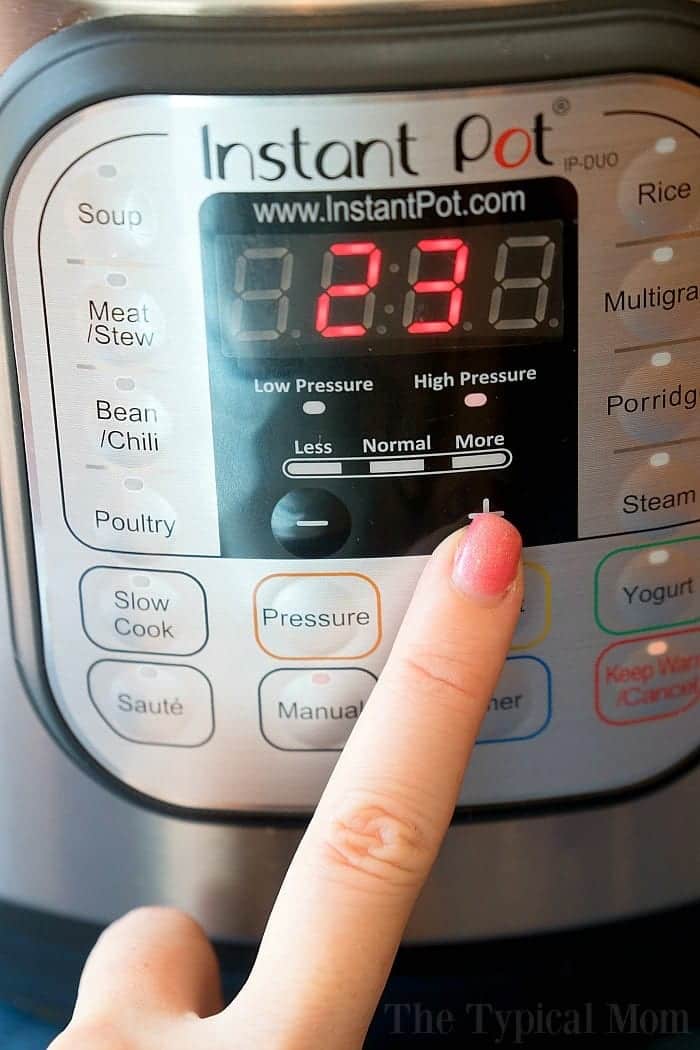 Ok so you're new to this method of cooking and wondering how long does Instant Pot take to preheat. We have tips and an explanation of this step for you here. Then you can go on to make all the easy Instant Pot recipes you want and time appropriately. (affiliate links present)
How long does Ninja Foodi take to preheat for pressure cooker
All of this information is the same when it comes to creating easy Ninja Foodi recipes as well. Have a Crockpot Express? It doesn't matter what the brand name is on the side, all electric versions work basically the same.
If you are brand new you should start off by reading our in depth article on how to use an Instant Pot. That will explain just about everything but here we wanted to focus just on that first step. It is the most important to ensuring your dish comes out tender in no time and if not done correctly there's an issue.
The timing does vary a bit depending on what is inside though. If you are steaming vegetables in Instant Pot those would take the least time vs. a frozen roast in Instant Pot, that takes the longest.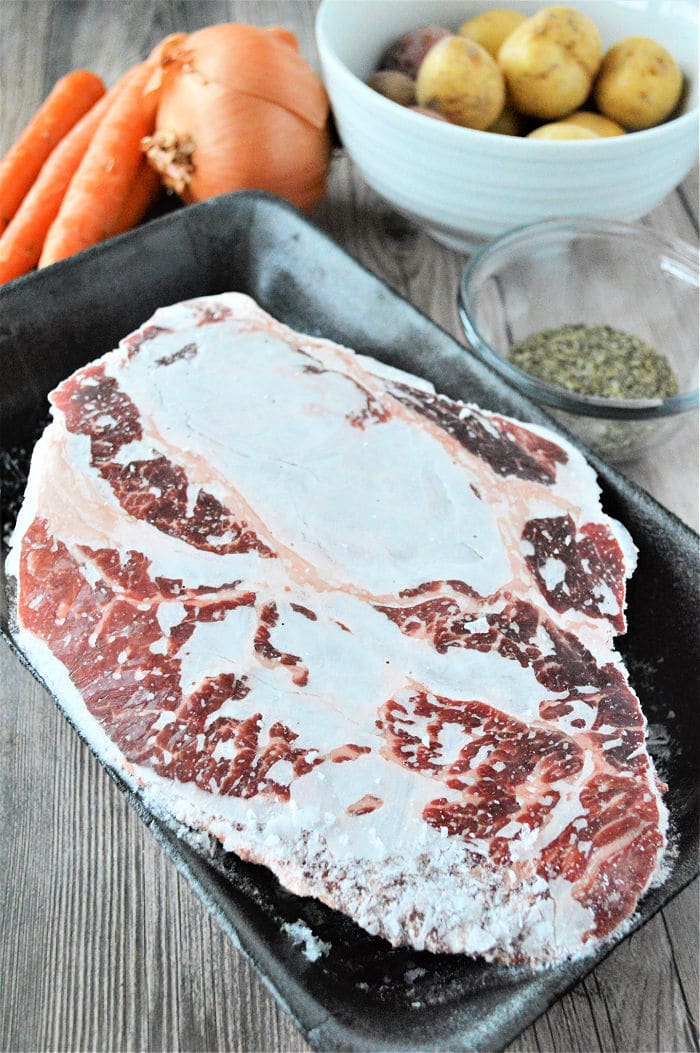 Can you preheat Instant Pot before putting food in
No, it's not like air frying. When it comes to bringing a pressure cooker to pressure it requires the lid to be closed. Preheating essentially means that the pressure inside the pot has built up so much that it has sealed the metal valve on the top and steam is no longer coming out.
Once you reach this point the lid is sealed and you have to release all of the steam, and pressure built up, in order to lift the pressure lid off itself. Once this is done you'd have to start all over again when the food is added so you wouldn't save much time doing this at all.
Should steam come out of Instant Pot while preheating
No, that is a big one. You see the steam valve on top here. It needs to be pushed to the side so it is vertical and is on the side that said seal. If it is pushed forward even a little bit you will hear steam release for quite some time, it won't reach pressure if this is the case.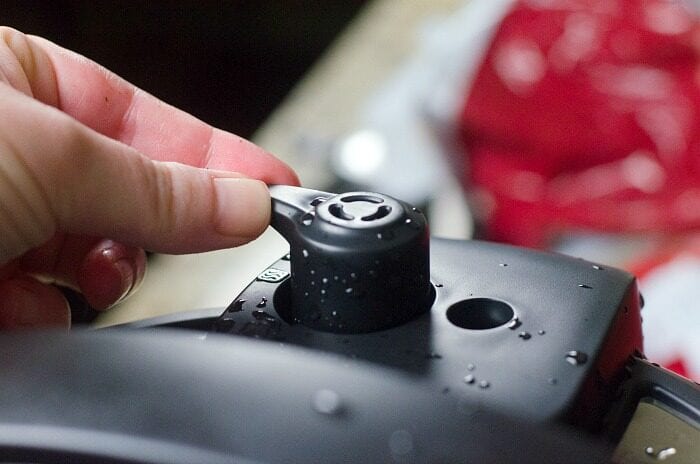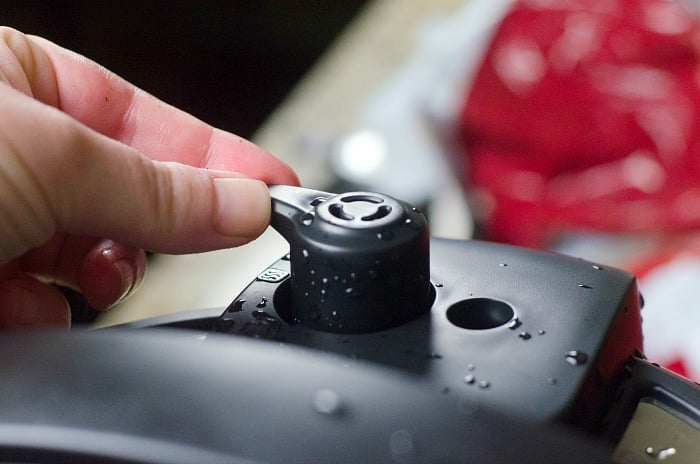 If you do constantly hear a shhhhhhhh coming out check that release valve again and make sure it is all the way up and pointing to the left to seal completely. Once it reaches high pressure the silver metal piece to the right of it will lift all the way to the top so you know it is starting to cook.
When your cook time is up you then flip this valve open to quick release it. Be careful, it is very hot and can burn you. I suggest using a wooden spoon to move it to the front and keep body parts away from it.
How Long Does Instant Pot Preheating Take?
If you are steaming something simple like pressure cooker carrots or hard boiled eggs set inside a basket it should take 10 minutes max.
For large hunks of meat and frozen foods like a roast or whole chicken it can take 15 – 20 minutes preheat time if it is filled.
If you did set to seal and it takes longer than 20 minutes there is an issue. You should first allow it to cool and check the inner seal. That needs to be replaced after a while to pressure cook properly. Now let's move on to the Instant Pot air fryer lid.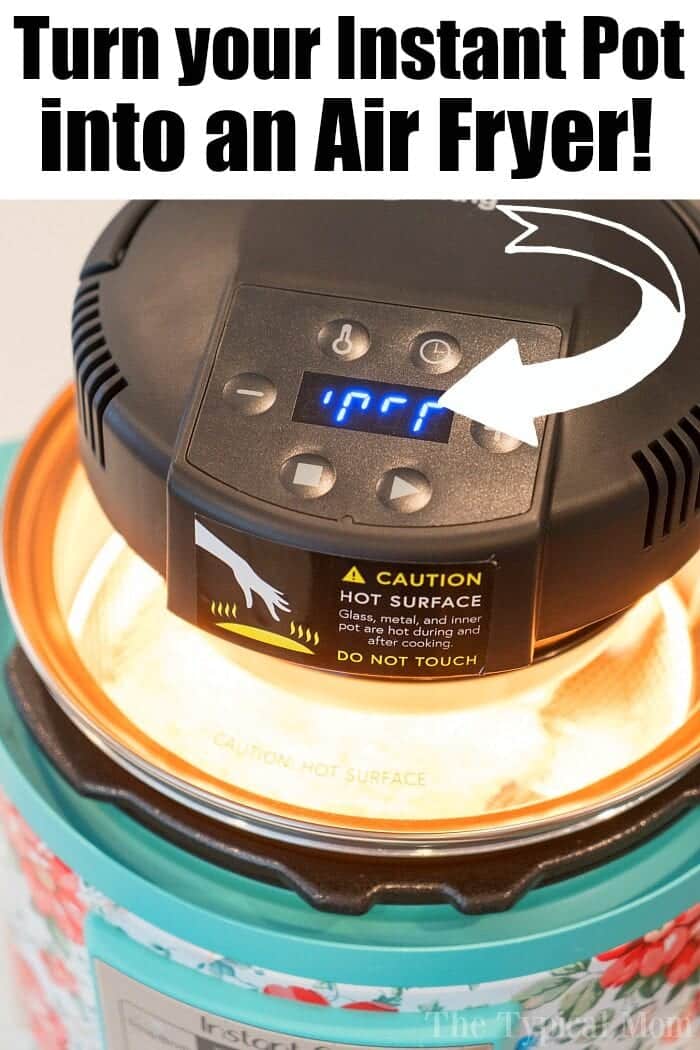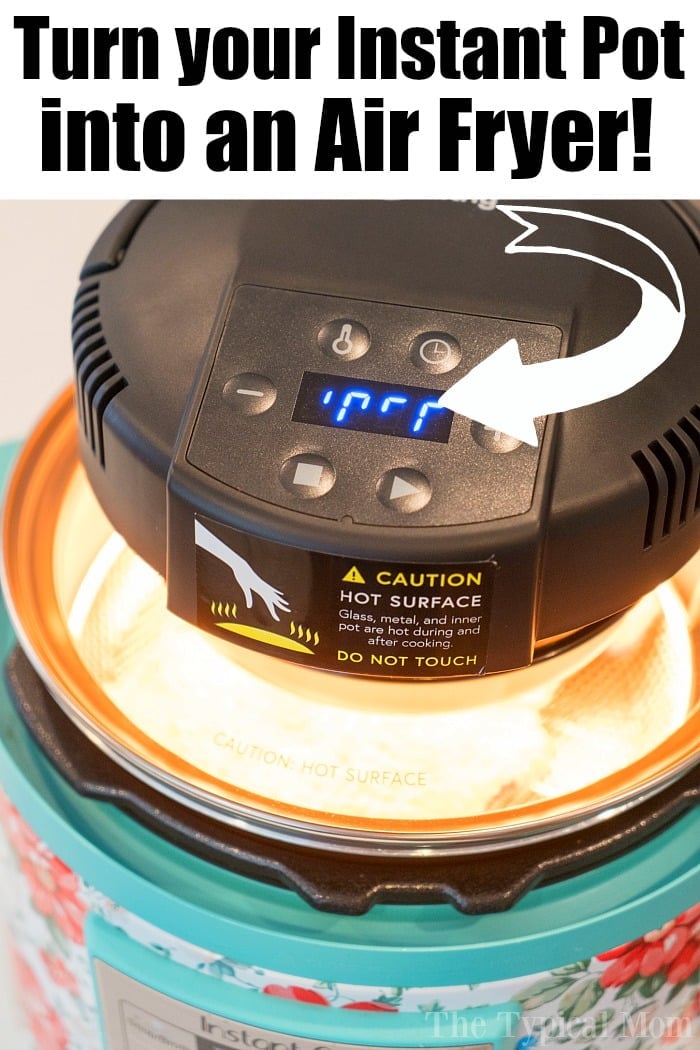 How to Preheat Instant Pot Air Fryer
If you have this lid you can easily preheat it. Just set to the temp. you want and give it 5 minutes to heat up. A single air fryer by this IP brand would work just like a Cosori Dual Blaze or any other brand. Close the basket, set to the temperature you want and give it five minutes to warm up before adding food.
I hope this helps you understand this important function of an Instant Pot. You can read about the Instant Pot burn notice here too to so you can avoid that issue in the future. If you understand how this machine works at the beginning you're less likely to have problems and will fall in love with it like we did.
Have other questions you need answered?? I am here for you, just email me or comment below and I will get right back at ya' friends. 😉
Want to see a few of my favorite things that I am totally obsessed with?? Take a peek and see how many you might already have…twinsies!
Looking for more easy family recipes and tips? LIKE The Typical Mom Facebook page?
Then sign up for my free newsletter, and follow me on Pinterest! 😉
***** If you LOVED this recipe give it 5 Stars below and let everyone know what you thought about it. 😉