Free printable Charcuterie board shopping list so you don't forget anything at the store. How to make a Charcuterie board for beginners.
Looking for the best party appetizer ever?? Use our Charcuterie board shopping list to make a killer board of finger foods this year. Free printables are the best to save you money and create a checklist so nothing gets left behind. Let us know what else you love to add to yours. (affiliate links present)
Cheap Charcuterie Board
If you "know me" you know that I am frugal. Expensive doesn't always mean better y'all. You too can make this as a large or mini charcuterie board for each individual guest. The ingredients would remain the same, it would just be served on different sizes of wooden boards.
In this post I will provide a shopping list for you that can be printed out and brought to the store. Also if you are new to making one of these I will explain the 101 of how it is done. Easier than you'd think and once you get the hang of it, and have the right items, you can make any of our Charcuterie Board Ideas for Party for any occasion!!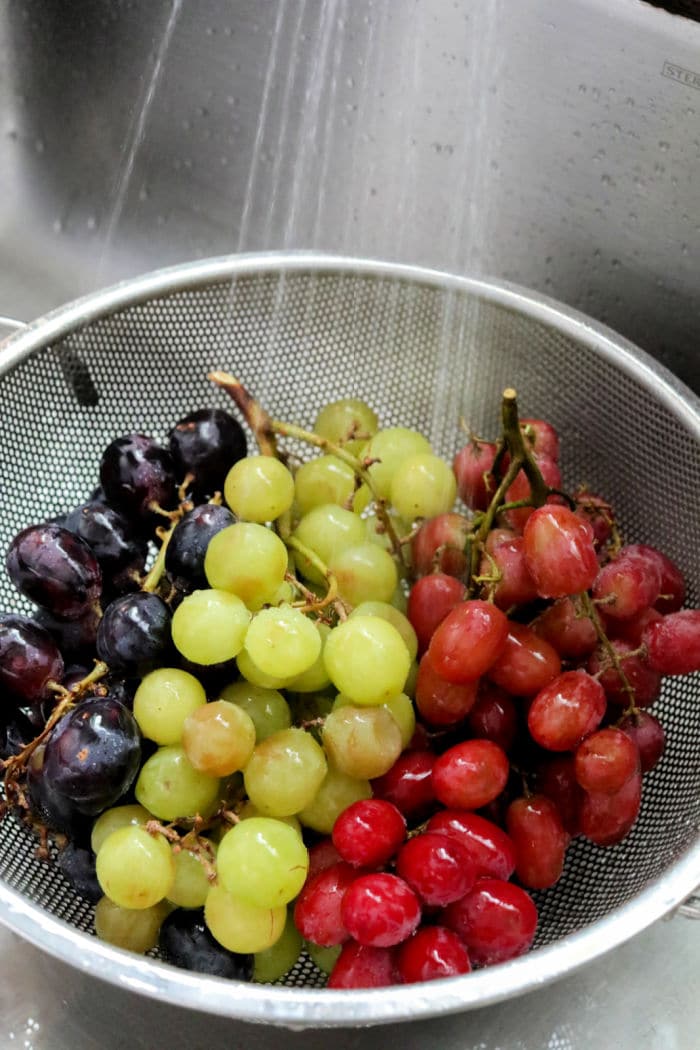 How to Make a Charcuterie Board
This is where the checklist you see at the top of this post comes in handy. You'll find that below but let's get into the nitty gritty of what you need to start with. That is the board itself, small utensils, tiny dishes to hold things that will roll around etc….
Once you have all of that handy you can get started preparing the food. Think bite size, everything – well beyond just how to make bruschetta toast.
So cheeses should be cut into small cubes or slices, I like squares personally. Cookies should be present to bring a bit of sweetness but can be popped into someone's mouth whole.
Everything should be small enough for a school age child to eat. One because you may have kids at your party, and secondly if it is a fancier event women especially don't want much in their mouth at one time. Keep that in mind when you buy each and every thing at the store.
Now let's get to foods you would choose. Most will pertain to a keto charcuterie board, Italian charcuterie board, on for the Fall or even Thanksgiving. Of course you'll want to buy what is on sale (that is me), what is fresh during that particular season, and pertains to your specific occasion.
Crackers for Charcuterie Board
You will want something large enough to place a piece of cheese on like Ritz or Wheat Thins
To add a different look and texture to the board and mouth I personally love Triscuit too
You can add gluten free crackers if you're making a tray for someone with Celiac, or offer them on the side if there is someone coming over that requires them.
Braided pretzel sticks are a fave, there are several varieties but the wheat Trader Joe's variety are super yummy
Slice a bruschetta loaf found in the bakery section of your grocery store
Making small versions of Italian cookies that are bite size are a pretty touch too
Get a variety of crackers and bread choices for your cheese board so the tray is pretty and add choices when guests arrive.
This appetizer tray is all about choices!! Sweet and salty items should be mixed and freshness is very important. If you only had cheeses, meats and crackers it would be very heavy. Adding fruits and vegetables will keep it light, bright and bring color to it too.
You could make two different ones too though. One with meats, cheeses and veggie sticks and the other could be a chocolate charcuterie board!! Think of that. You could buy all the items instead of making them for it to be easier but pretzels, chocolate covered cherries, strawberries, nuts, dried fruits….the list goes on and on.
Time needed: 20 minutes
How to make a Charcuterie Board
Print

I have a Charcuterie Board list

you can print out here so you don't forget anything at the store. This one looks just like the image at the top of this post, if you want a black and white copy I have a link for that at the bottom of this post for you as well.
Shop

Go to grocery store and buy the items of your choosing, then create your board!
Charcuterie Board Images
I have provided several different photos for you here so you can get a visual on what I mean by varying items in small dishes and others on the side. Once you have it all set up it is nice to add a bit of fresh herbs here and there. You can usually find them in the produce section like rosemary, dill and parsley.
Charcuterie Board for Beginners
Yes I hadn't made a lot of these until this year so I understand if you are just making one for the first time. Once you do though you will be addicted! Seriously, every holiday needs one of these on the island so everyone can snack to their hearts content all day long.
When it comes to cheese on your charcuterie platters choose them all! Firm cheese and soft cheese and everything in between goes. Bleu cheese and goat cheese are often overlooked but guests will love them with a grape for that ultimate sweet and savory bite. Pair cheeses and nuts like cashews or marcona almonds for the same affect.
Here's another resource for you to get going friends……
Ok if you don't have HP Ink like we do (if you don't it's so much better because a page is a page whether it is colored or not). I highly recommend it because you choose a certain # of copies (colored or not, doesn't matter) each mo. and the cartridges are sent to you!! Ok sorry I went on a tangent.
I have a black and white Charcuterie food checklist here.
Charcuterie Board Finger Foods
The one thing that has been the biggest hit is including candied grapes in a little bowl. Make a few different flavors and colors so it is pretty and adds a fruit element.
If you want an Italian twist you should make a platter full of Burrata Caprese
Other easy side dishes you could serve on the side as finger foods would be things like fried pickles, air fryer smokies, bbq meatballs and party punch. What else do you have on hand as party appetizers?
Want to see a few of my favorite things that I am totally obsessed with?? Take a peek and see how many you might already have…twinsies!
Looking for more easy family recipes and tips? LIKE The Typical Mom Facebook page?
Then sign up for my free newsletter, and follow me on Pinterest! 😉
***** If you LOVED this recipe give it 5 Stars below and let everyone know what you thought about it. 😉
Charcuterie Board Shopping List
Free printable Charcuterie board shopping list so you don't forget anything at the store. How to make a Charcuterie board for beginners.
Ingredients
1

bag

pretzels

thick short sticks are best

1

box

crackers

ritz, triscuit or wheat thins

1

jar

jam

preserves, apricot, raspberry or jalapeno jam

1

c

nuts

cashews, almonds, walnuts

1

bunch

grapes

2

c

strawberries

small

1

c

cherry tomatoes

2

mini

cucumbers

sliced

1

c

pickles

mini gherkins

3

c

cheese

wheel of brie sliced, cheddar cubed, bleu cheese crumbles, pepper jack slices

1

pkg

prosciutto

each piece rolled or folded

1

pkg

mini cookies

macaroons, gingerbread bites during holidays

4

sprigs

rosemary

for garnish

1

c

olives

black and green, drained
Instructions
Use a large wooden board with small white ramekins to hold smaller items. Slice cheeses and brie into pie shaped pieces.

Wash fruits and remove stems, can add small carrot and celery sticks too to lighten the board.

Fill ramekins with items and place in different spots on the board first. Then fill in gaps with other items that will compliment the mains which are fruit and cheeses like crackers etc..

Place small knives next to cheeses to slice. Add toothpicks to small items to pick up easily. Have napkins, appetizer plates and mini plastic fork toothpicks on the side for serving.
Nutrition Facts
Charcuterie Board Shopping List
Amount Per Serving (1 oz)
Calories 188
Calories from Fat 99
% Daily Value*
Fat 11g17%
Cholesterol 1mg0%
Sodium 450mg20%
Potassium 194mg6%
Carbohydrates 20g7%
Protein 4g8%
Vitamin A 138IU3%
Vitamin C 17mg21%
Calcium 51mg5%
Iron 2mg11%
* Percent Daily Values are based on a 2000 calorie diet.