Are you ready for some football……or at least ready for a great party with the football game on?? 😉 I am not a huge football fan but I love a great get together with family and friends so whether the occasion is watching football or another show….I'm ready to party (and EAT). Here are some great football party food ideas that are delicious and perfect for when you and your guests get the munchies! (originally published 2/16)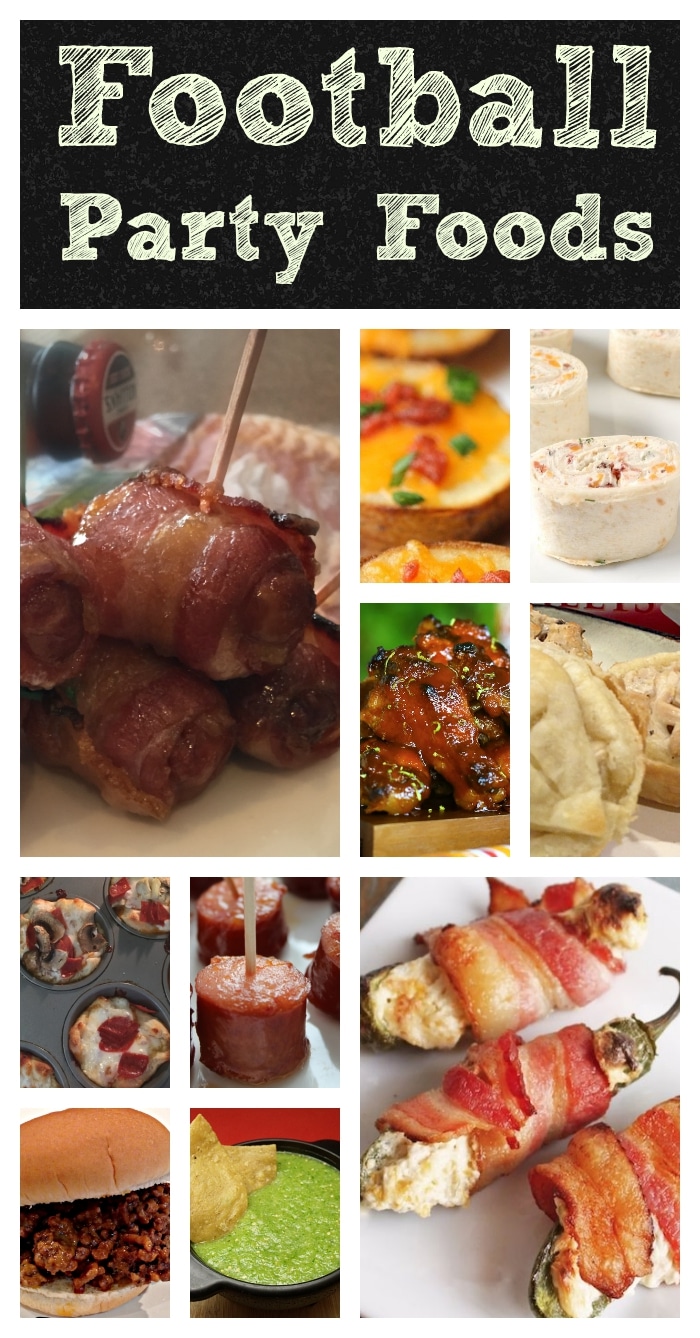 Football party food
Yummy steak fajita cups are awesome to serve.
Cream cheese pinwheels are always a favorite.
Here is one of our favorites and is always a hit, sloppy joe bread bowls!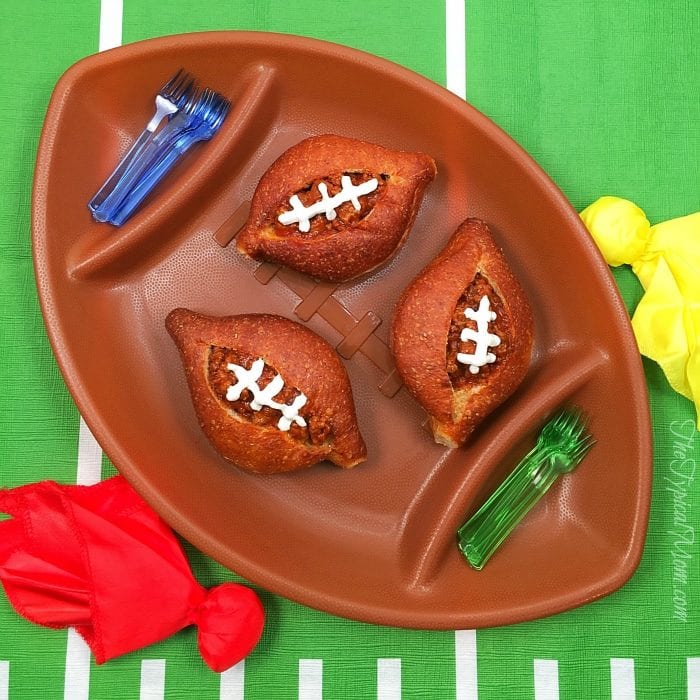 If you're looking for a great crockpot chili recipe this is our favorite, and this cheesy chili dip rocks too!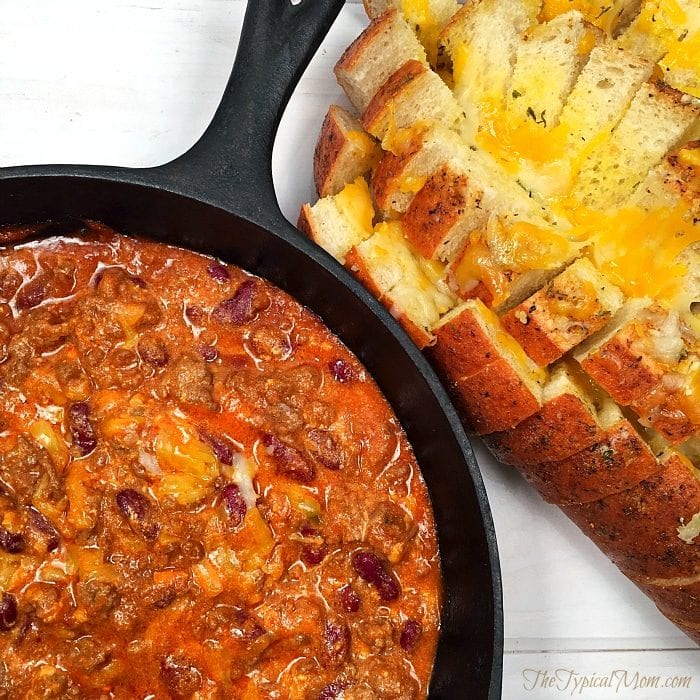 Chicken Pot Pie Bites – I have not only made these for get togethers and to bring as an appetizer when we go to someone's house, but I have also made them for dinner using leftover rotisserie chicken! They are super easy to make, easy to eat since they require NO utensils, and you can add a cute football shaped piece to the top for a football party food like you see here!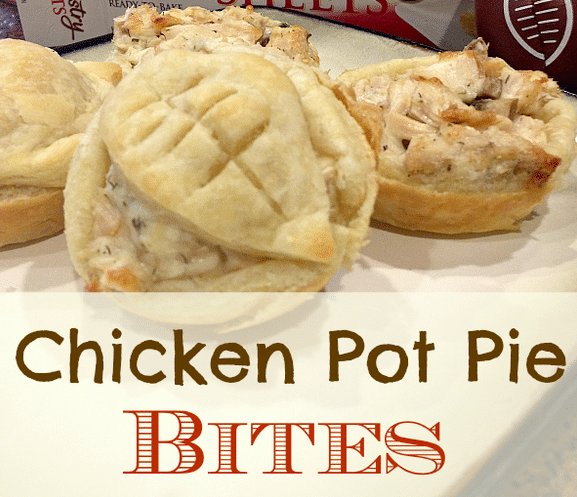 Sweet n Salty Smokies – These are seriously to die for!!! Just a few ingredients but turn out so delicious and are addicting! I brought these as an appetizer for Thanksgiving, a plate of them to a New Year's party, and an appetizer for a get together and they are always the first things to go.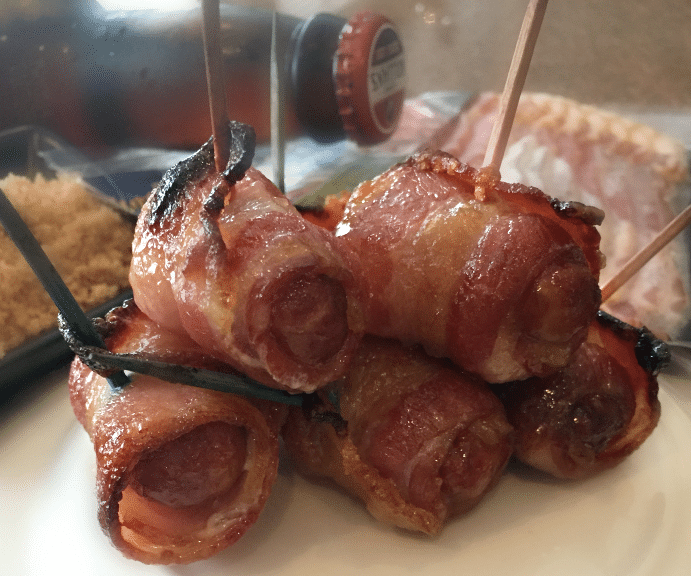 3 Ingredient Sloppy Joe's – Once again, this is a great hearty dish to have at a football party and for dinner too. After you make this easy 3 ingredient sloppy joe recipe you will never buy the canned version again to add to your meat….this is so much better! Grab buns, throw this in a crockpot so it stays warm and you have a great football food!
Bourbon Glazed Kilbasa Bites – from Tammilee Tips – Great football appetizer that is sweet and tangy. Nice and hearty using kilbasa sausage which is perfect for a get together when you're craving more than just chips and salsa.
Cheddar Bacon Ranch Pinwheels – from Mother Thyme – These are great for many occasions. They look pretty enough for a baby shower appetizer, but are perfect for an occasion like a football party too. Super easy to throw together and yummy.
Mini Pizza Bites – We make these all the time. OK, I am a little addicted to making things in my muffin pan! It makes it easy to pick up and quicker to bake. Also it looks cuter too and makes for a perfect appetizer….who doesn't love pizza in any shape right?
Jalapeno Poppers – from iBreathe I'm Hungry – Delicious…..enough said!
Sriracha Honey Chicken Wings – from The Slow Roasted Italian – Want some spice?? Here are some great chicken wings with a sriracha kick to them! Chicken wings are kinda' synonymous with football so make sure you include them in some form.
Chili Salsa Verde – from Mama Likes to Cook – Everyone serves the traditional red salsa, so why not shake it up a bit and serve salsa verde instead! Great easy recipe here from Mama Likes to Cook and all you need with it are some chips.
Loaded Potato Skins Recipe – from Budget Savvy Diva – Seriously love potato skins. Super filling and you can have toppings on the side so people can add what they like including some salsa, sour cream, or other favorites.
Play Football Bingo during your party too!
For more easy recipes and crafts please LIKE The Typical Mom on Facebook, sign up for my newsletter, and follow me on Pinterest!