Sloppy Joe bread bowls are great for a football appetizer or any other party you're having! Easy to make and delicious! Everyone will be talking about them at your Super Bowl party.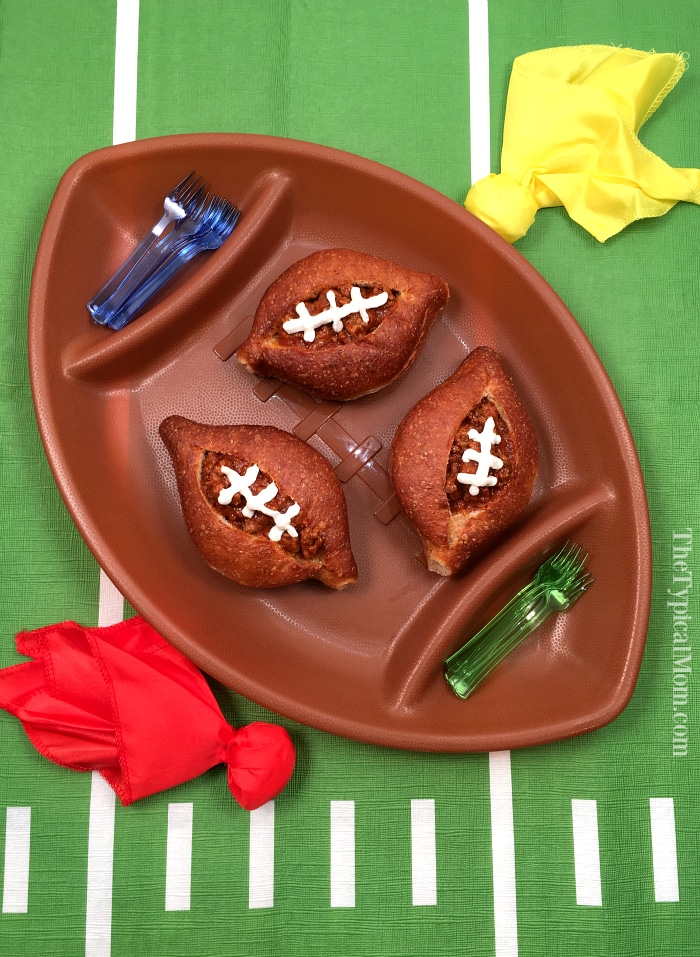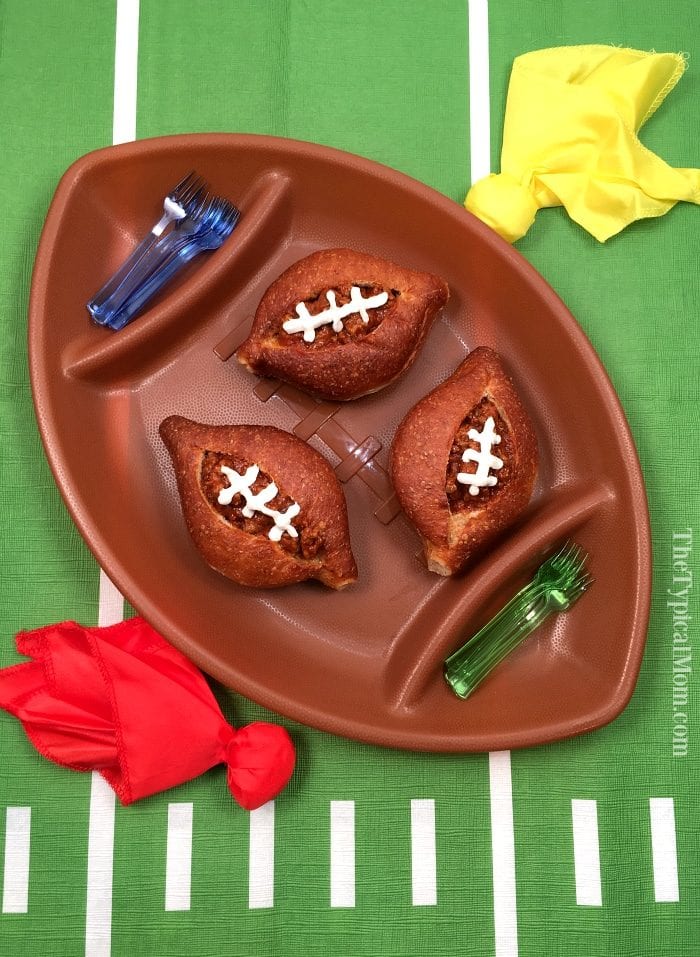 Are you ready for the Big Game, or for friends to just come over and hang out….well here is a fun appetizer that is sure to be a hit at your football party, or party in general. You just need 4 things to make these easy sloppy joe bread bowls, let me show you how to make them. 😉 This shop has been compensated by Collective Bias, Inc. and its advertiser. All opinions are mine alone. (originally published 2/16)
We love a get together with friends, and sometimes watching the game is a good excuse to invite people over!
I'm all about one stop shopping so believe me when I say that all the ingredients to this football appetizer are easy to find and they can all be found at your local Walmart. Here is where you find everything you need.
When you first walk in the fresh bakery department should be right there. If you've never bought anything there you'll be pleasantly surprised at the selection and just how FRESH their stuff is.
I found these wheat Bolillios that were perfectly shaped like footballs (lucky duck I know…..and they carry these all the time), grabbed 1 lb. of ground beef, found the Manwich I would need for the sloppy joes and of course the sour cream is by the yogurt…easy peasy!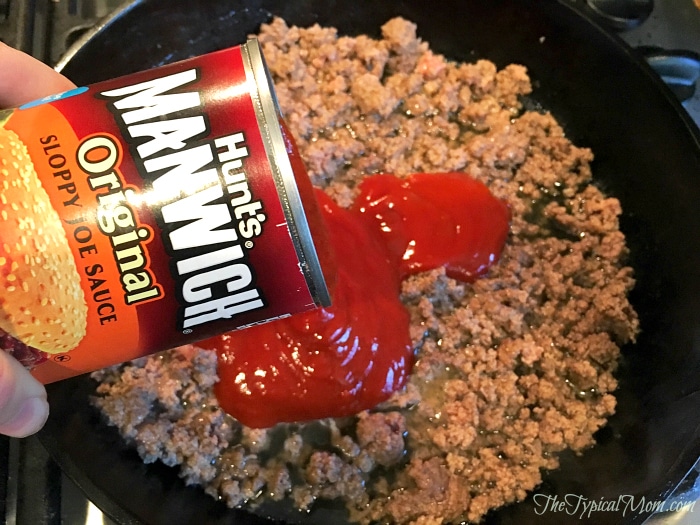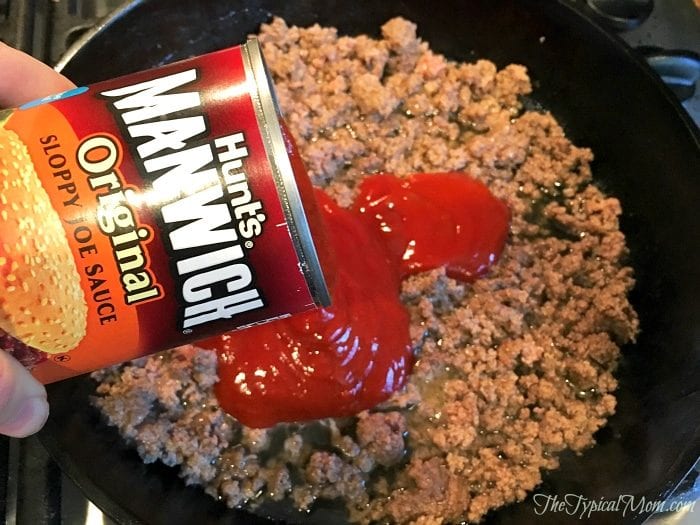 When you get home you'll want to start your sloppy joes….this part is easy. Just brown your ground beef and then add your can of Manwich.
Now turn it to low and allow it to simmer at least 20 minutes so it develops that really rich yummy flavor!
If you are having a party just throw it into a slow cooker on low and it can literally stay warm in there for hours (and it just gets better and better over time).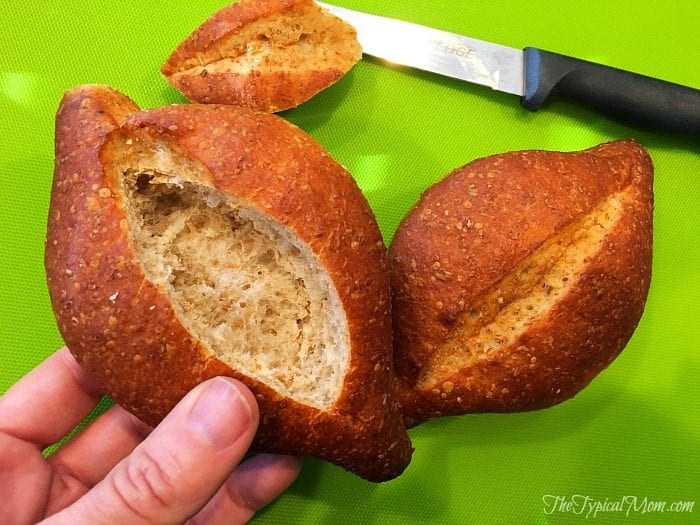 Now take your rolls and cut the shape of a football into the top and pull that piece out.
You can serve these as just one of your many football party food items!
I have made these as appetizers for occasions other than a football party and I will show you below what those look like too….they're one of our faves!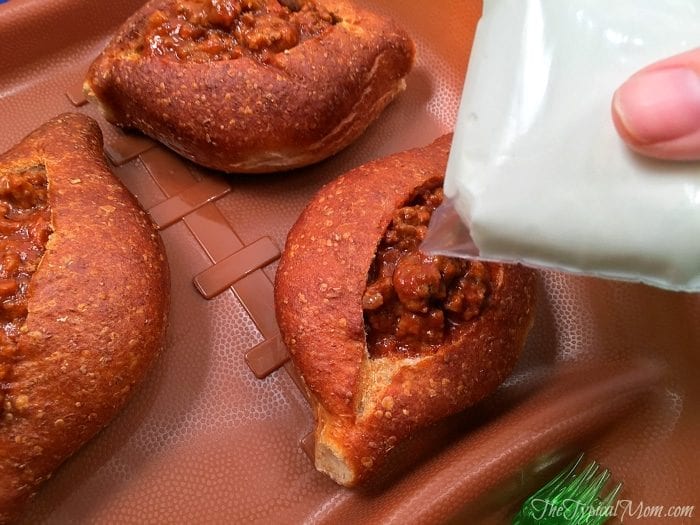 Now once your MANWICH sloppy joe mix has simmered for a while fill the inside of your mini bread bowls and then get your sour cream ready…..now here's my "hack"!
I am cheap (um, I mean frugal) so I just pick up some pint size freezer bags when I am at Walmart to use for piping the sour cream on your sloppy joe bread bowls.
Literally it is so easy to fill and snip a small hole in the corner in order to make the football lace pattern.
Sloppy Joe bread bowls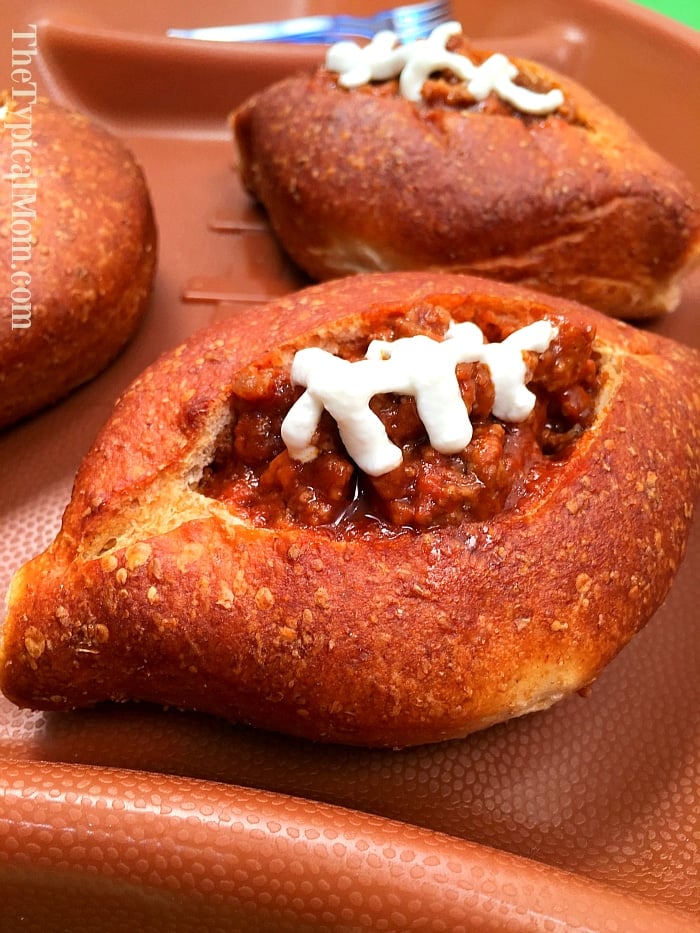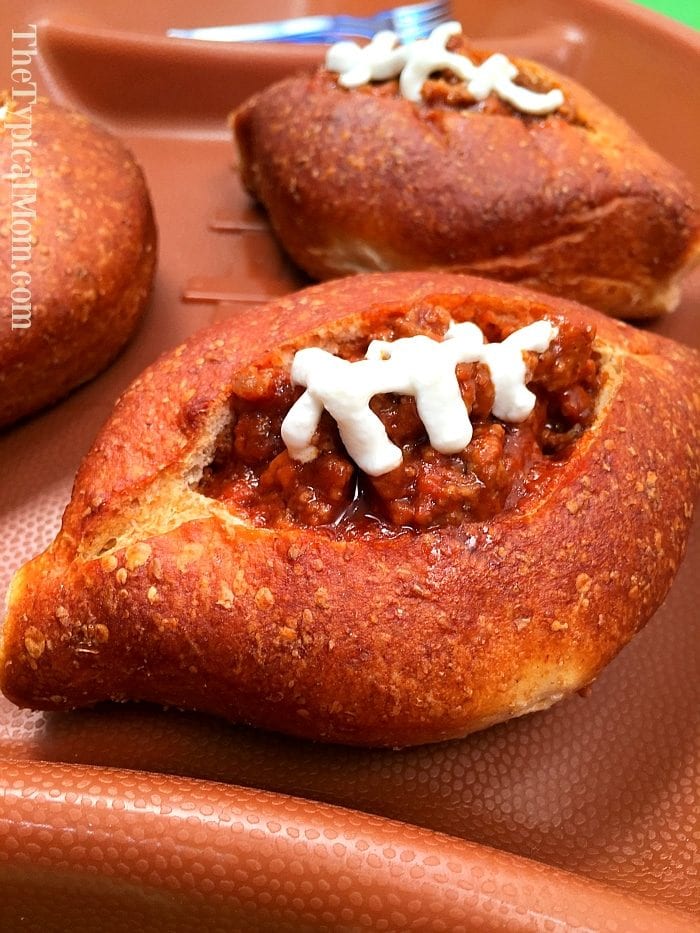 It is fun to have a few ready and waiting when guests come over because these mini sloppy joe bread bowls are usually the hit of the party because they're just so cute.
Like I said, keep the remaining batch in your crockpot so people can serve themselves and you can keep the rolls as they are in a basket or keep them on warm in the oven until people are ready to make more.
If you're having a get together that's not football related just pick up some white rolls at Walmart, hollow out the middle, and serve them with these little appetizer forks (found by the toothpicks). 😉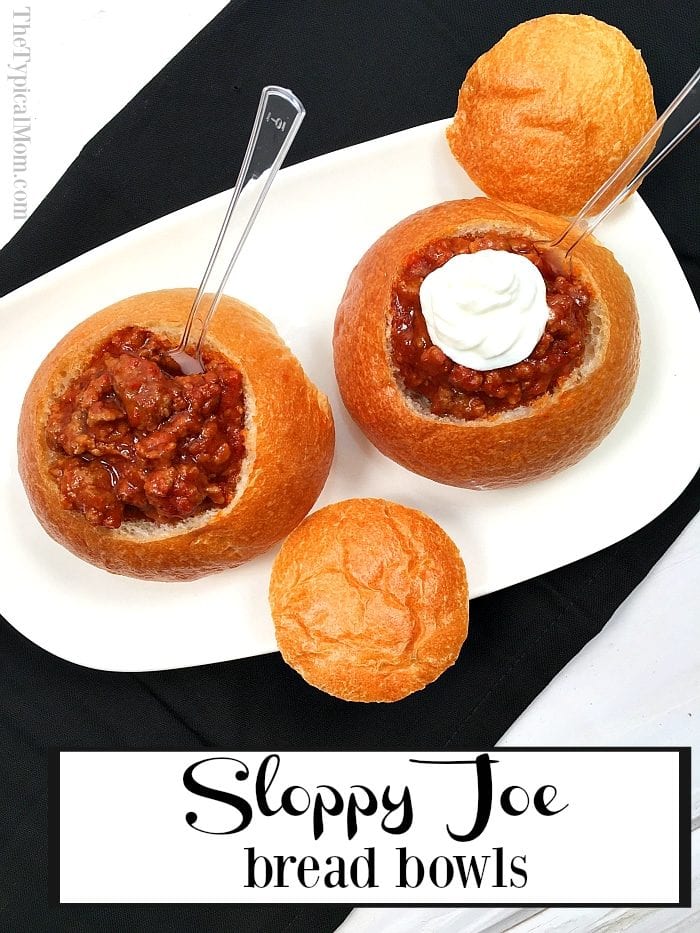 Are you having a get together for the Big Game??
What are a few appetizers you love to serve? If you're looking for a great dip try my cheesy chili dip but beware…..it's addicting!