3 ingredient beer bread recipe! Add cheese and chiles to make it out of this world! Served as a side dish or appetizer with dip. It's a real winner with everyone, even those who aren't fans of beer.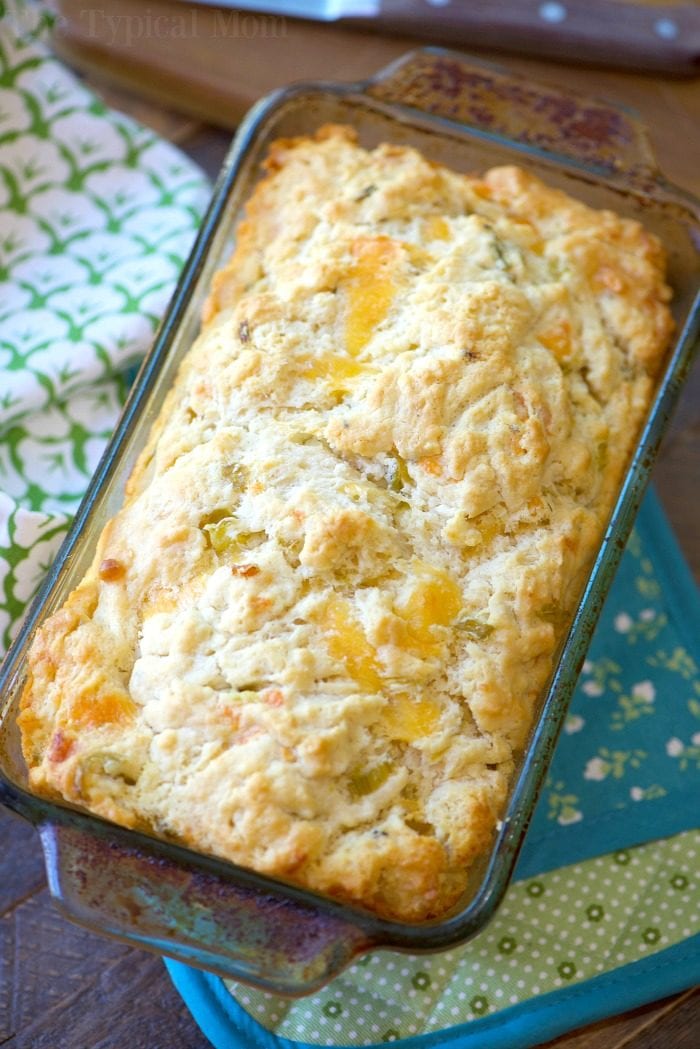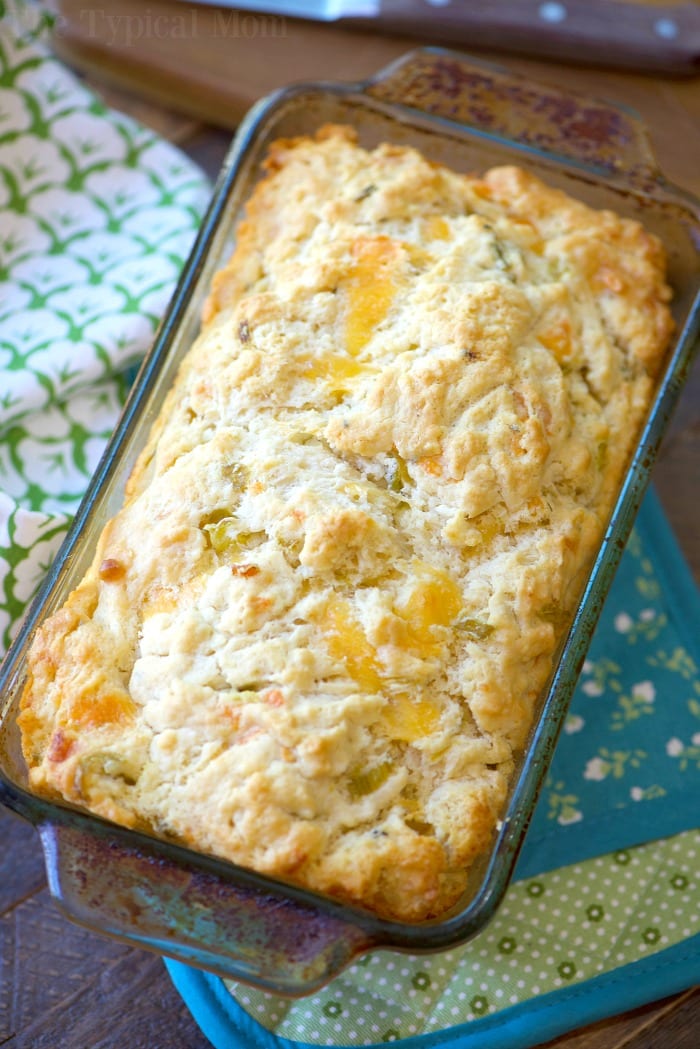 So why exactly is this the best 3 ingredient beer bread recipe, well because it's so easy to make it!! I love EASY recipes and beer bread is so easy and pairs with so many recipes as a side dish and is great with dip as an appetizer. Let me share this easy beer bread recipe with you! (updated, originally published 5/16, affiliate links present)
Easy Beer Bread Recipe
I started out years ago finding a recipe for beer bread on food.com. Recipe called for just 2 ingredients but I modified it to my liking adding cheese too! You can alter it all sorts of ways beyond the basic items necessary for the batter.
flour – self rising only
1 can/bottle of beer (any brand)
melted butter

some inside and some butter on top
That's right! Just 2 dry ingredients + a beer of your choice. I choose what is on sale, and the lightest version. You just pour the batter into your prepared loaf pan and bake until the top is a golden brown.
I used to buy this beer bread mix online but when I learned how easy it was I was kicking myself, live and learn I guess!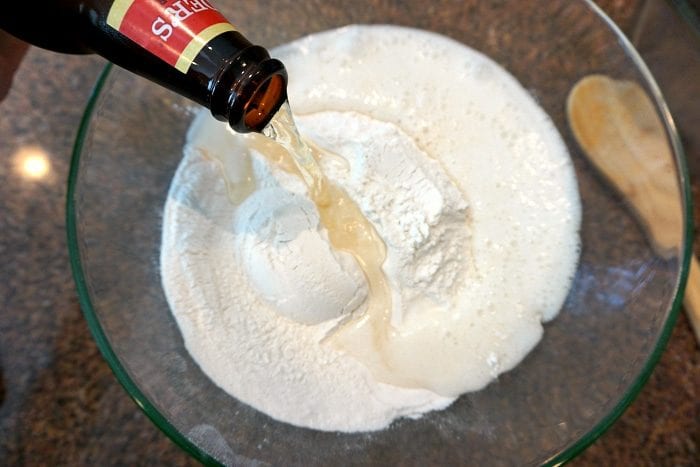 3 Ingredient Beer Bread
Now you can use a can of soda if you'd rather but beer really gives it a nice flavor. That's even coming from someone who is not a beer drinker.
I serve this often with our crockpot chili or beer battered fish air fryer style and it's perfect. This is sort of like a quick bread of sorts since there are only a few items needed.
If you want it just a bit sweeter you can add a tad of granulated sugar but I typically like it savory.
It's the perfect addition to any St. Patrick's Day meal. Paired with our easy Instant Pot corned beef and cabbage recipe you'll get thumbs up all around for sure.
The alcohol cooks out so no worries serving it to the kiddos, mine love beer bread. This time I used a hard cider beer because that is all I had on hand.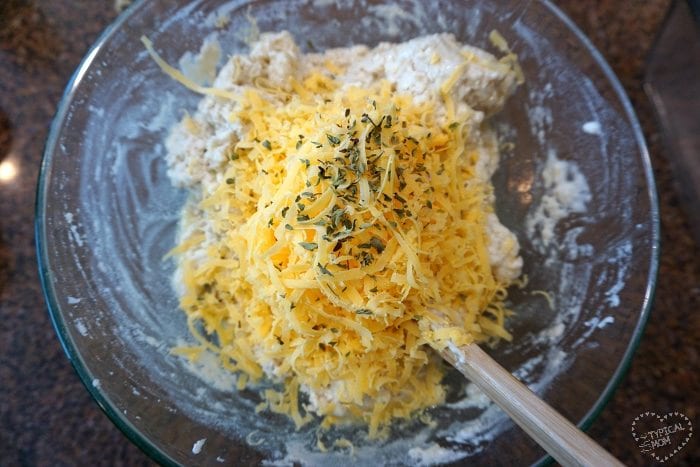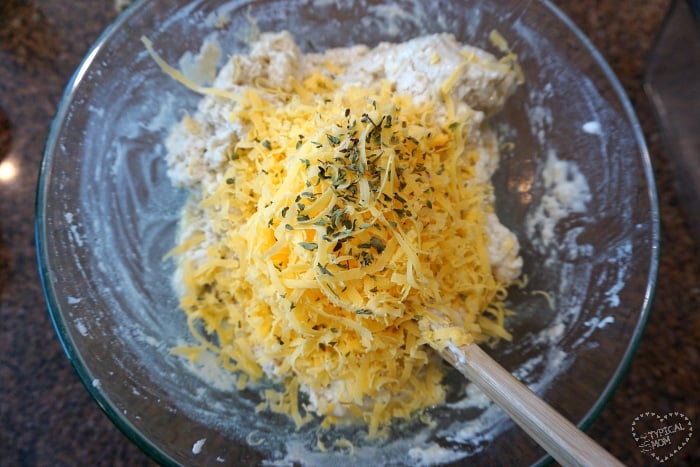 Beer Bread with Cheese
I also occasionally add other ingredients to the basic best beer bread recipe like cheddar cheese and a bit of oregano.
It is up to you. Dice up a jalapeno and add it in to give it a bit of a kick too, that is great!
Preheat the oven to 375 so when you're mixing everything together it's ready. Using a flour non stick spray is a good idea too so it slides out nicely once it is done.
As always when you are baking bread at home keep an eye on it at the end. 40 minutes worked well for us but if you add more cheese, or if you're at altitude it may take closer to 50 minutes.
Just keep an eye on it so it has a nice light brown color. A knife just needs to come out clean when placed into the center.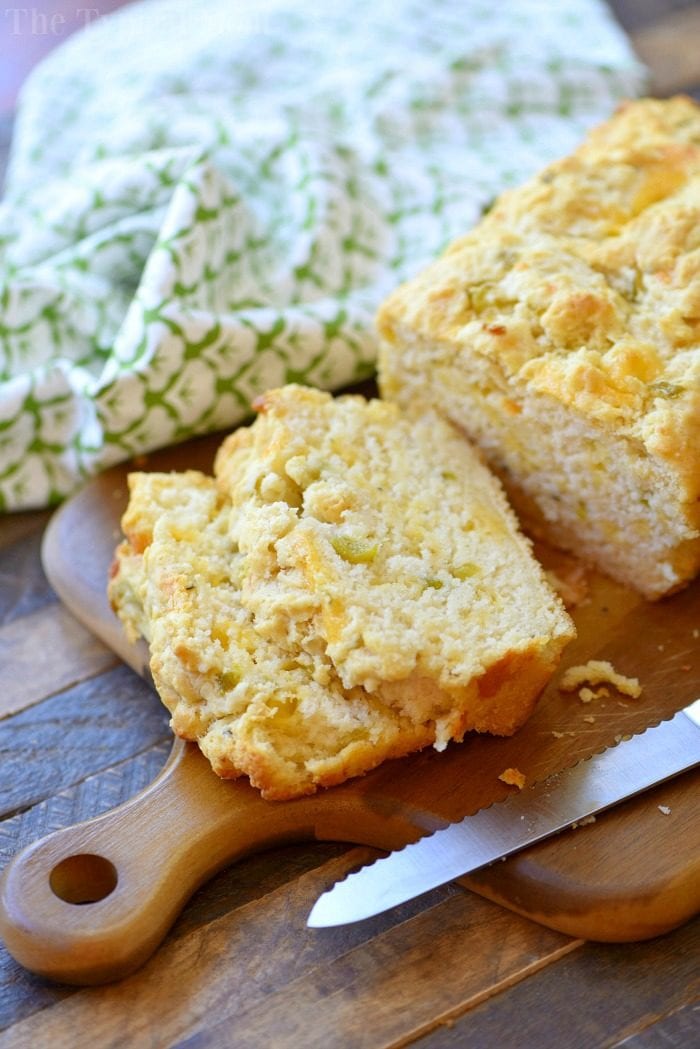 Beer bread
Here are the main 3 items you need for the base and then from there you can choose the add ins. I will say that shredded cheddar and some mild chiles are my fave. Some like 1 tbsp of brown sugar and 1 tbsp white gently folded in for a sweeter type. Not my go to but whatever floats your boat. I like savory.
Self rising flour – all purpose flour will NOT work
Beer – any brand works, either light beer or darker beer but I prefer blonde
Butter to pour on top for buttery beer bread
Bread pan – my loaf pan works well
Add ins

Cheddar cheese – 1/2 cup to 1 cup is yummy
Diced chiles – I use canned 4 oz.
Jalapeno
Bacon bits even
You'll want a large bowl to mix together. Key is to not overmix it, it will be chunky and not smooth, thick and that is perfect.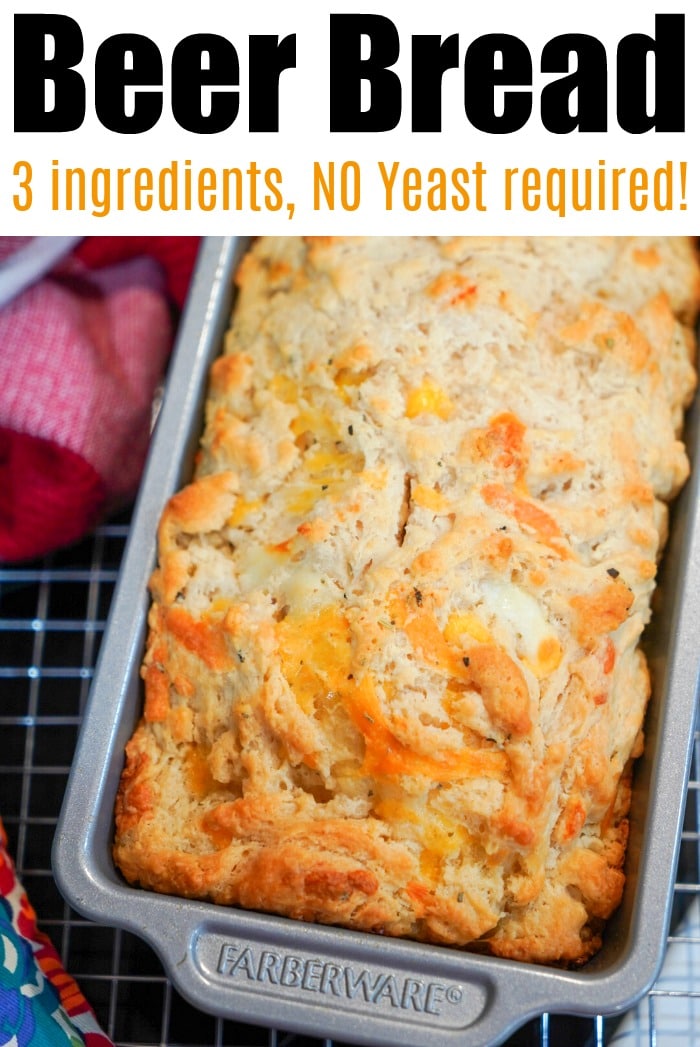 Let it cool once it's out of the oven. I would remove it from the pan so it doesn't continue to cook. You can spread a bit of butter on your slice, serve as is, or serve your beer bread with dip.
Beer Bread with Self Rising Flour
If you're making this as an appetizer, just cut into slices and then into bite sized pieces so they're easy to pick up.
Prepare dip mixes as required on the packages.
Serve together on a platter, everyone will love it I assure you.
If you prefer an easy recipe with wheat flour use our bread in a bag recipe, we love that one too. There are a few more ingredients in that one but it's really yummy. Our fluffy homemade white bread is yummy too. Try them both since they're so quick and easy to do, and fun!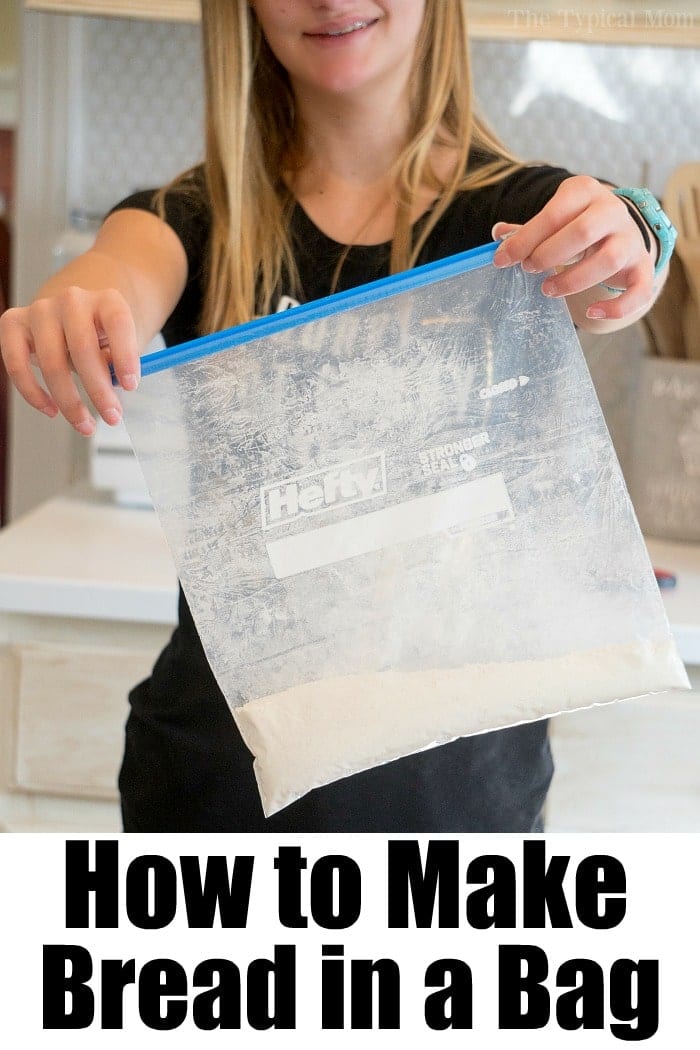 Best Beer Bread
I like it because it is so versatile depending on what you want to add to it. I suggest at least 1/4 cup cheese, sharp is our favorite but that is up to you. It is great served with a hot dip or chilled beer cheese dip.
NO need to use a stand mixer, measure out flour and baking powder and salt for this one because it's way easier than that. You could even skip the pan and try to scoop some out for easy rolls on a cookie sheet.
I haven't tried this method yet but I'm pretty sure it would work really well. When I tackle that I will share it with you below too.
Instant Pot beer bread was made recently though so I can share that. Take note that in a pressure cooker all baked goods come out a lot more dense.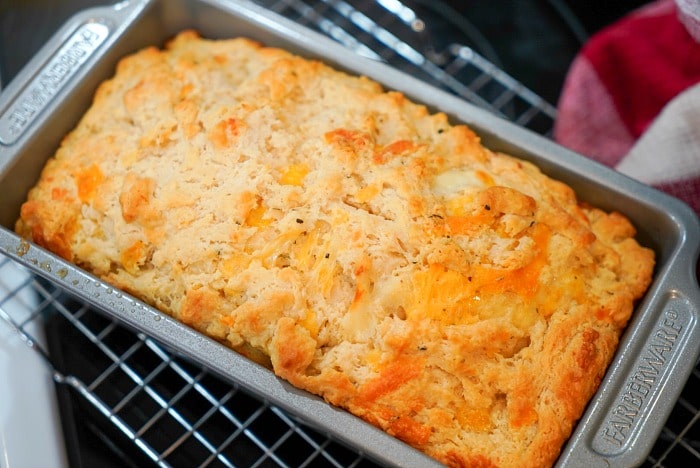 3 2 1 Beer Bread Recipe
I really don't know where we got this phrase from but that is what we call it in our family. When it is the holidays and we are all separating out what everyone is bringing, this is what I am asked for. I have a printable recipe card at the bottom of this post but here is a quick rundown;
In a bowl you just gently mix your beer and flour together (do not over mix) until blended but still lumpy.
Add 1/2 of your melted butter into the mix.
If you are adding other ingredients with your batter with beer add them gently now.
Add mixture into greased loaf pan.
Pour the remaining butter on top and put in oven at 375 degrees for about 40 min.
It's done when a toothpick inserted comes out clean when inserted in the center of the loaf.
I allow it to sit in the pan for about 10 minutes sitting on a cooling rack. Then you can slide it out easily (assuming you sprayed it at the beginning) and slice on a cutting board.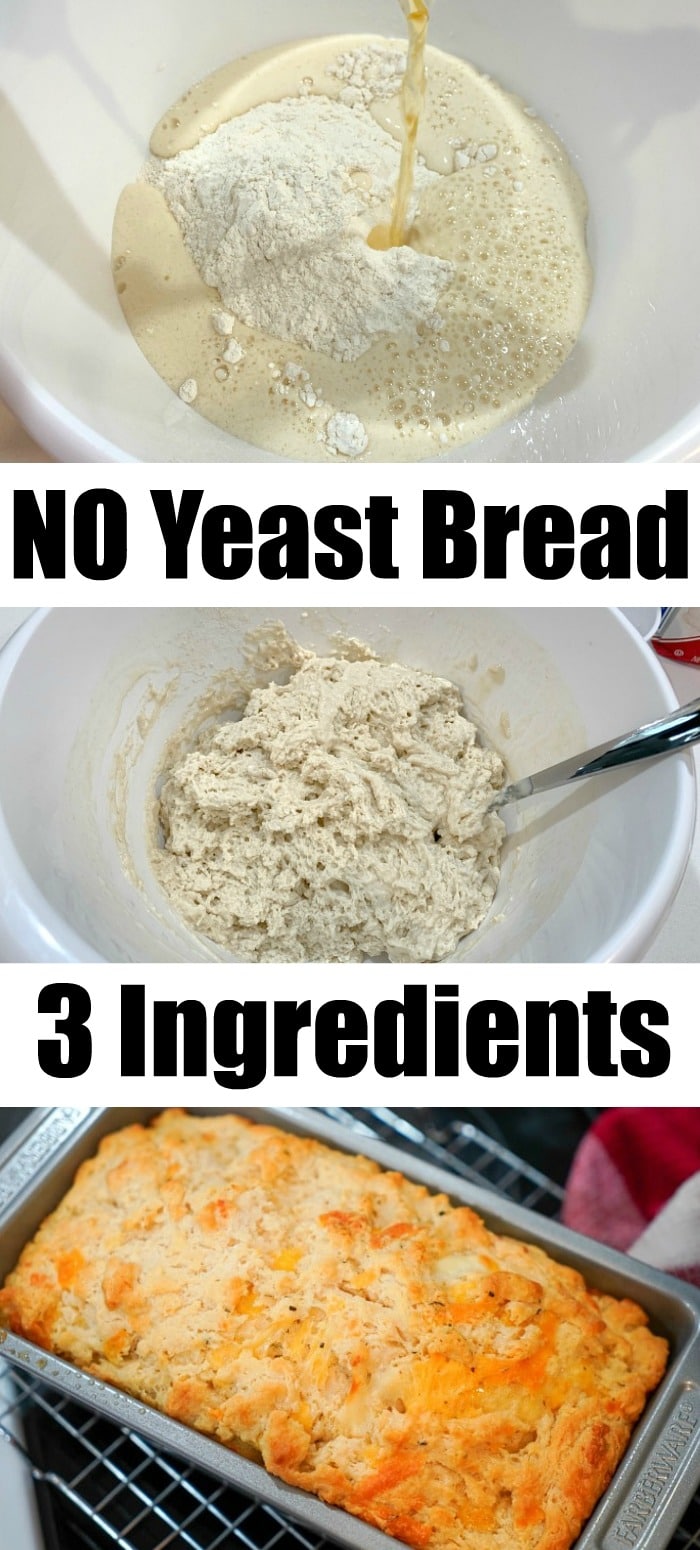 Things to serve as a main dish are:
3 Ingredient Beer Bread with Honey
If you wanted a sweeter version you could add 2 tbsp of honey to the base. Fold it in at the very end once the other 3 are incorporated but not overmixed.
Want to try something yummy with this? Try our Instant Pot beer cheese soup!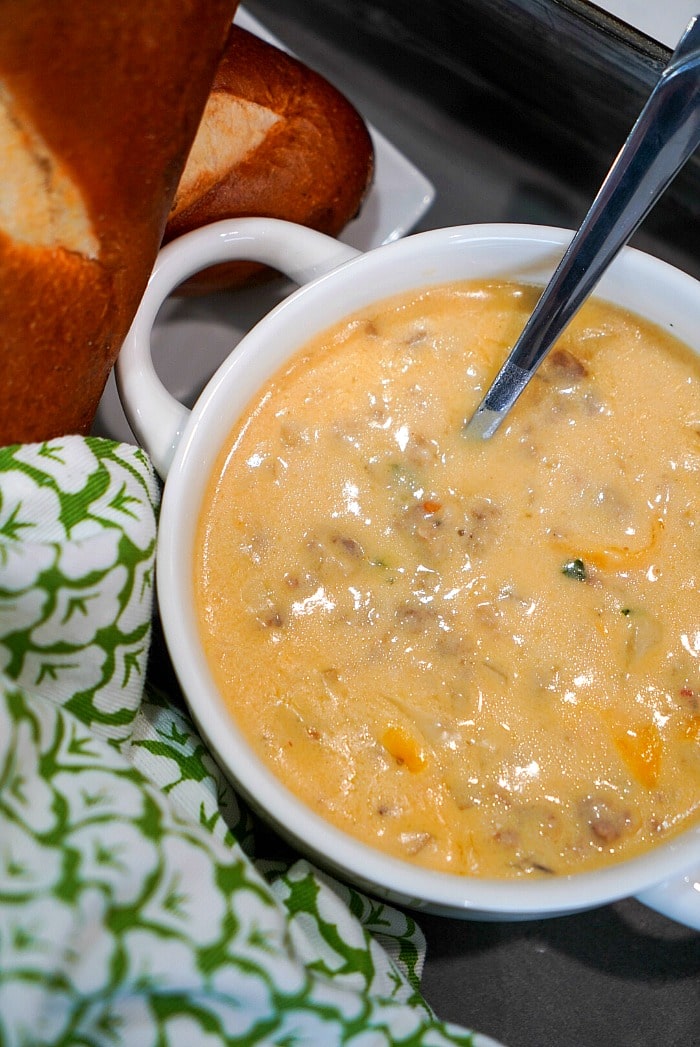 Want to see a few of my favorite things that I am totally obsessed with?? Take a peek and see how many you might already have…twinsies!
Looking for more easy family recipes and tips? LIKE The Typical Mom Facebook page?
Then sign up for my free newsletter, and follow me on Pinterest! 😉
***** If you LOVED this recipe give it 5 Stars below and let everyone know what you thought about it. 😉
3 Ingredient Beer Bread
3 ingredient beer bread recipe! Add cheddar cheese and chiles to make it out of this world! Served as a side dish for dinner or as an appetizer with dip it's a real winner with everyone, even those who aren't fans of beer.
Ingredients
Instructions
Mix beer and flour together (do not over mix) until blended but still lumpy.

Add 1/2 of your melted butter into mix.

If you are adding other ingredients fold them gently in now.

Add mixture to greased loaf pan, pour the remaining butter on top and put in oven at 375 degrees for about 40 min or until knife comes out clean when put into middle of loaf.
Video
Nutrition Facts
3 Ingredient Beer Bread
Amount Per Serving (3 oz)
Calories 283
Calories from Fat 117
% Daily Value*
Fat 13g20%
Cholesterol 36mg12%
Sodium 153mg7%
Potassium 65mg2%
Carbohydrates 30g10%
Protein 7g14%
Vitamin A 430IU9%
Vitamin C 5.1mg6%
Calcium 91mg9%
Iron 0.5mg3%
* Percent Daily Values are based on a 2000 calorie diet.