This is how to bake crispy chicken wings in the oven that you will absolutely love! We make these all the time as an appetizer or dinner and they come out crunchy and crispy every time. Here's the trick to making juicy crispy baked chicken wings without frying them.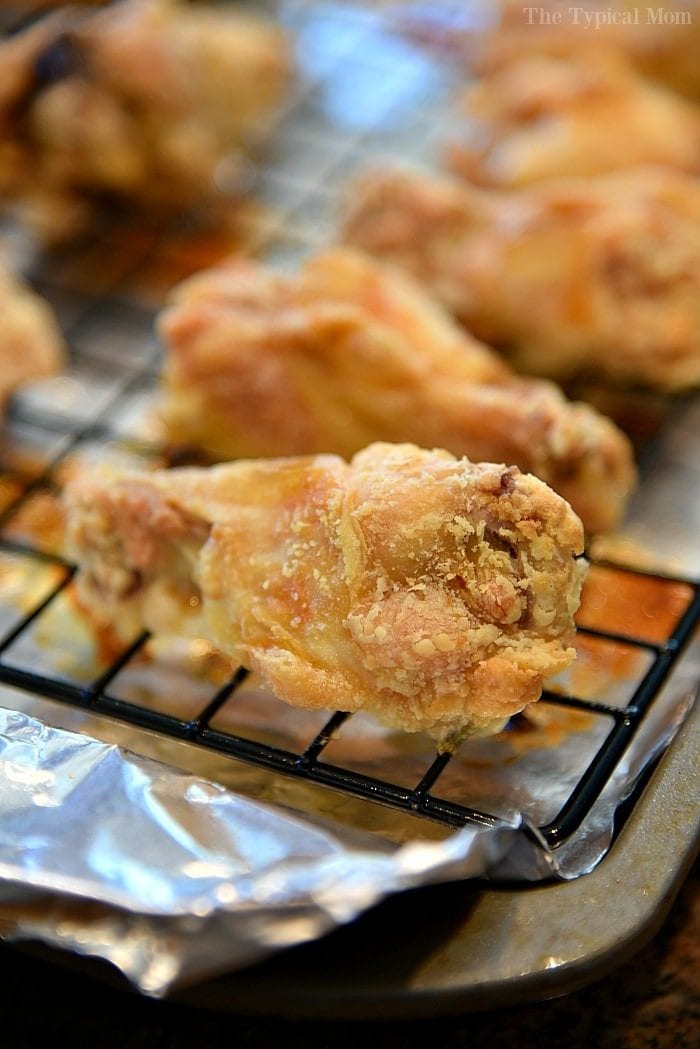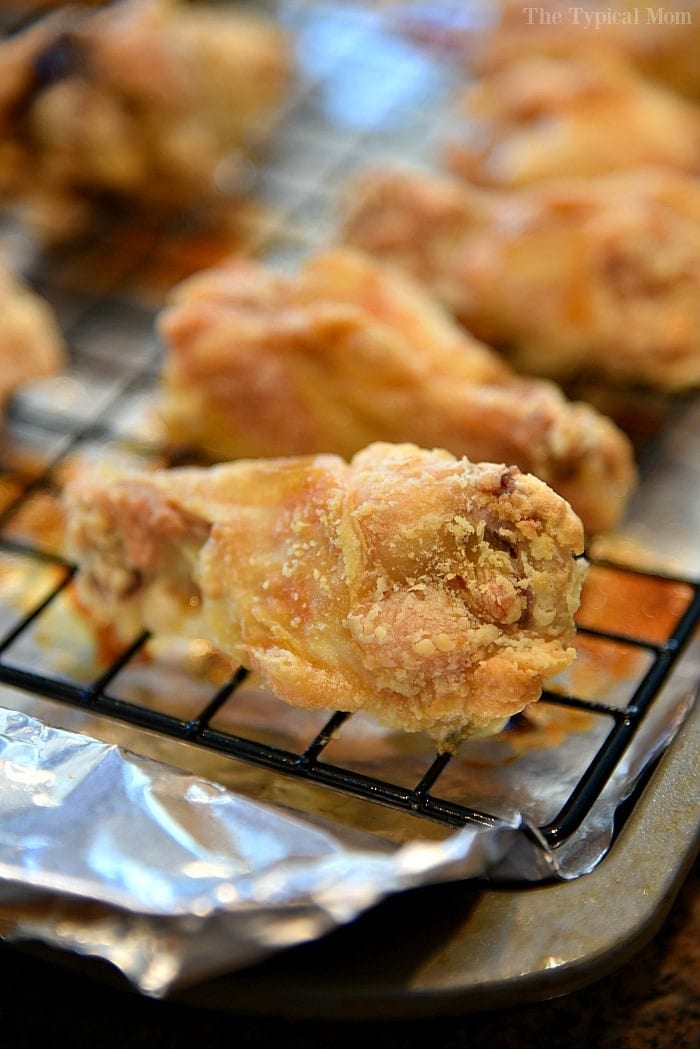 Ok so that's the million dollar question right, how to bake crispy chicken wings, I mean like the ones you get at a restaurant! I LOVE chicken wings, seriously I could eat them for lunch probably every day. When people come over to watch a game these are the PERFECT thing to cook. Just mix up a few different sauces and you've got the perfect appetizer or meal in my opinion. They MUST be crispy though, soggy is no good! There's an easy way to do that and I promise you you'll never make them another way again after making crispy wings like these! Special thanks goes out to Allstate for sponsoring this post, here's the recipe.
So we are planning on having a few people over to watch March Madness games and these crispy baked wings will be perfect for the occasion. I don't know much about basketball myself but I learned a bit by using the AllstateBracket.com site. I'm talking….I don't even know who will be playing. If you are a bit of a novice in this area too, this site is great to learn about the teams, their mascots, and predicting who might be the winner.
When making this appetizer (or meal) there are a few things you will need in order to bake them in the oven, many of them you may already have at home and can see here (above). You will need tinfoil, a cookie sheet, and a cooling rack like you see here. That is probably one of the tricks to making your wings really crispy, keeping them off of the cookie sheet and out of the drippings! Another thing you will need is a large freezer bag, some baking powder and salt. Yes. Follow along, it's easy! (originally published 3/17)
How to bake crispy chicken wings
Line your cookie sheet with tinfoil
Place your cooling rack on your foil
Rinse your chicken wings
Dry them off with paper towels
Put 1 tbsp. baking powder + 1/2 tsp. salt in your freezer bag and shake
Put half your rinsed and dried chicken wings inside your bag and shake until all are coated lightly (this recipe is for 20 wings total)
Spray nonstick spray on your cooling rack
Place wings on cooling rack with skin side up
Add 1 more tbsp. baking powder + 1/2 tsp. salt in your bag + other half of wings and shake
Place wings on cooling rack with others
Preheat oven to 250 degrees
Place wings on lower rack for 30 minutes
Increase temperature to 425, rotate pan 180 degrees and put on rack that is the middle/higher level of your oven
Bake for 15 minutes
Rotate your pan 180 degrees and cook for an additional 20 minutes (check at 15 to see if they're brown enough or if you want them crispier)
Allow to sit for a few minutes
Toss or brush sauce on wings!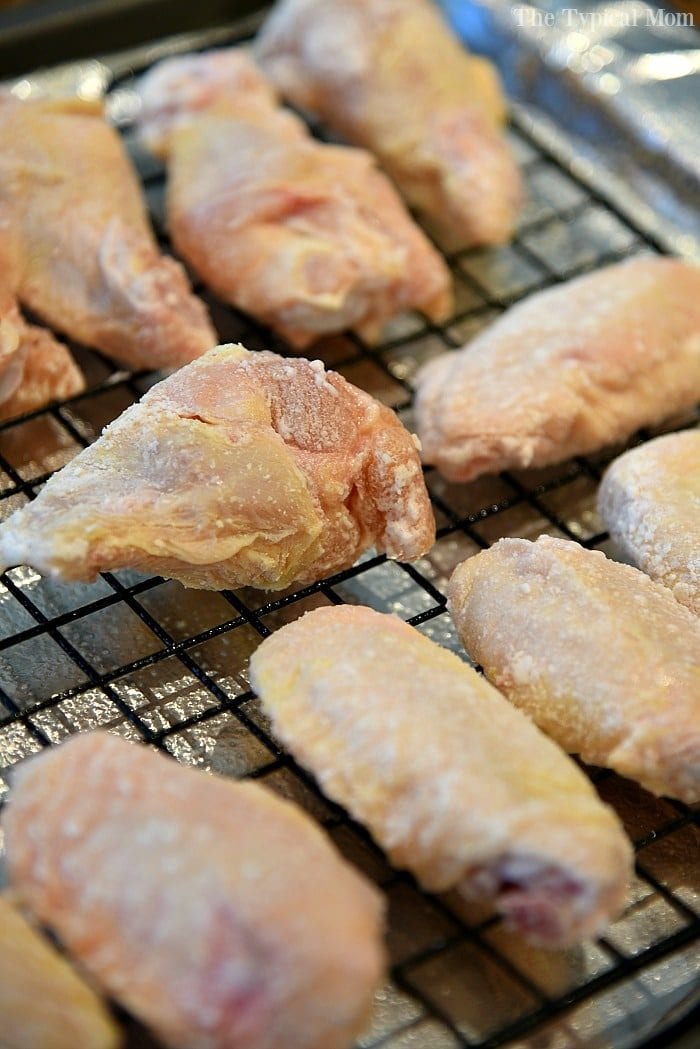 The answer of how to bake crispy chicken wings looks like a lot of steps but really after you do it once or twice you just remember the steps by heart. We make them pretty often using different sauces! The kids love baked chicken wings for dinner because they're finger food. They're also one of my favorite appetizers to bring or serve because they're everyone's favorite.
I will be using a spicier sauce for this occasion because most of the guests will be my husband's friends and I'm thinking that it will go over well, but you can dip them in just about anything and they're great!
If you're looking for other tasty appetizers, try these others on The Typical Mom too:
I hope you enjoy my tips on how to bake crispy chicken wings and try them yourself! Sweet Sriracha chicken wings are one of our very favorite ways to serve them!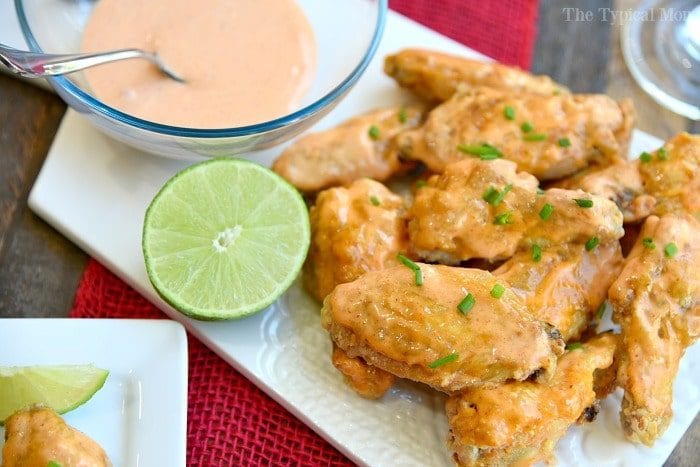 This post was written as part of the Allstate Influencer Program and sponsored by Allstate. All opinions are mine. As the nation's largest publicly held personal lines insurer, Allstate is dedicated not only to protecting what matters most-but to guiding people to live the good life, every day.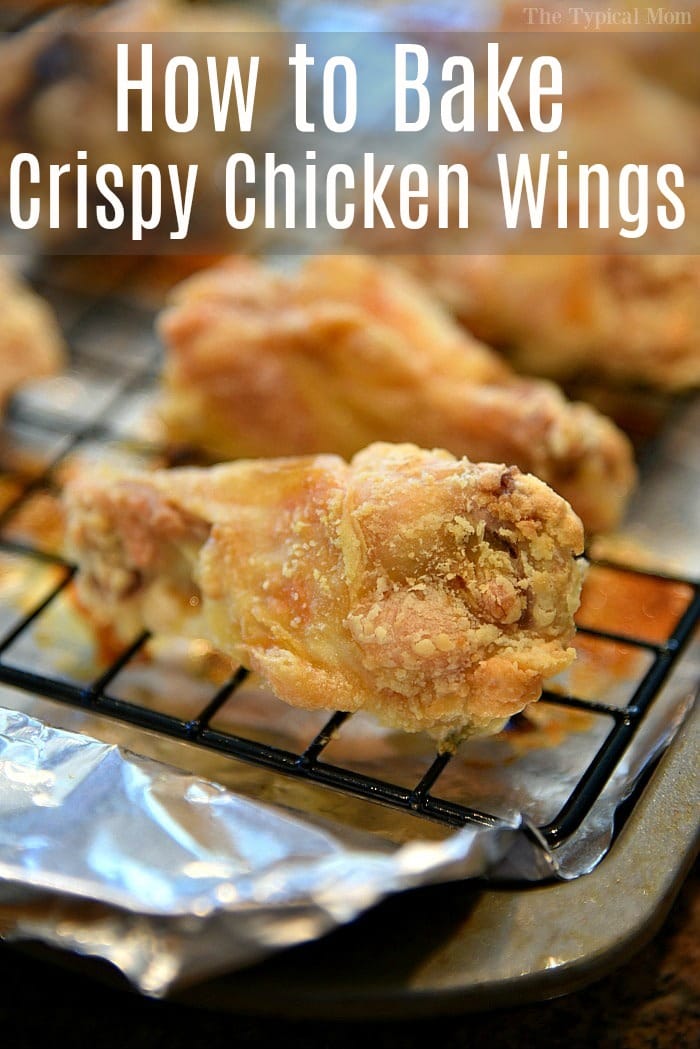 For more easy recipes, tips and free printables please LIKE The Typical Mom on Facebook and follow me on Pinterest! You can also sign up for my free weekly newsletter which is packed with goodies I know you'll love. 😉
Visit The Typical Mom's profile on Pinterest.