Crockpot hamburger recipes that are easy to make!! From soups to stuffed cabbage, lasagna and more you're sure to find a favorite one!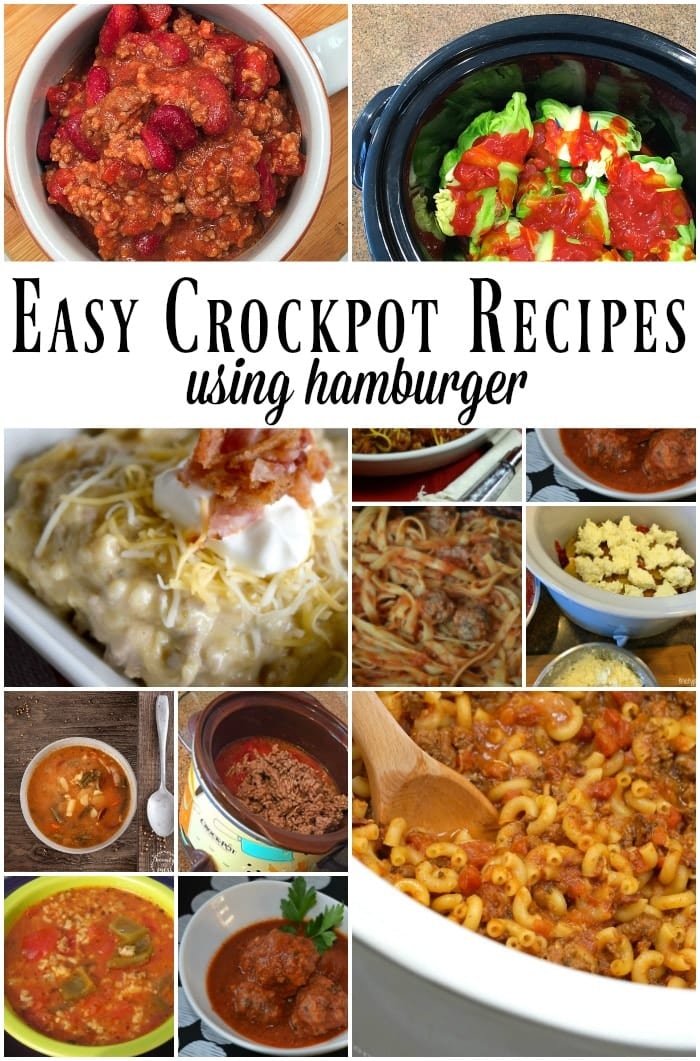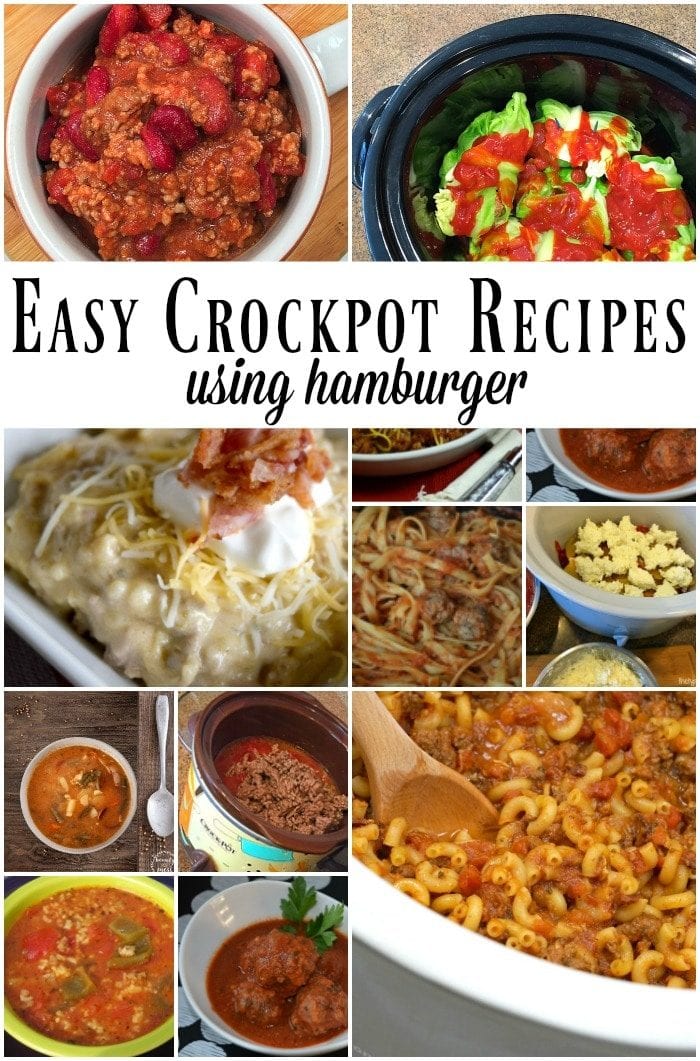 Welcome to another great roundup of easy crockpot recipes. This time I focused on crockpot hamburger recipes because they are typically really easy to make and hamburger is pretty inexpensive to buy too. I hope you find one or more that you enjoy and your kids do too. Let us know below which one is your favorite! (originally published 8/16)
We do A LOT of crockpot recipes here at The Typical Mom because well they are easy to throw together in the morning, and everyone here seems to enjoy them.
It takes a bit of pressure off of me as we both work full time and I just don't have the time to spend an hour or more cooking with our busy schedules.
During the summer crockpot meals are the best because who wants to heat up their house turning on the oven when it's over 100 outside (here anyway). Here are a few of our favorite crockpot hamburger recipes to share so you can try them too! Enjoy.
Here are a bunch of easy crockpot hamburger recipes we love
This is probably one of our most popular slow cooker hamburger recipes because it is so simple to make, cheap, and kids absolutely love it. Top each bowl with some shredded sharp cheddar cheese and OH MY goodness is this a killer crockpot dinner idea.
Total comfort food for sure. Kinda' like a crockpot chili mac!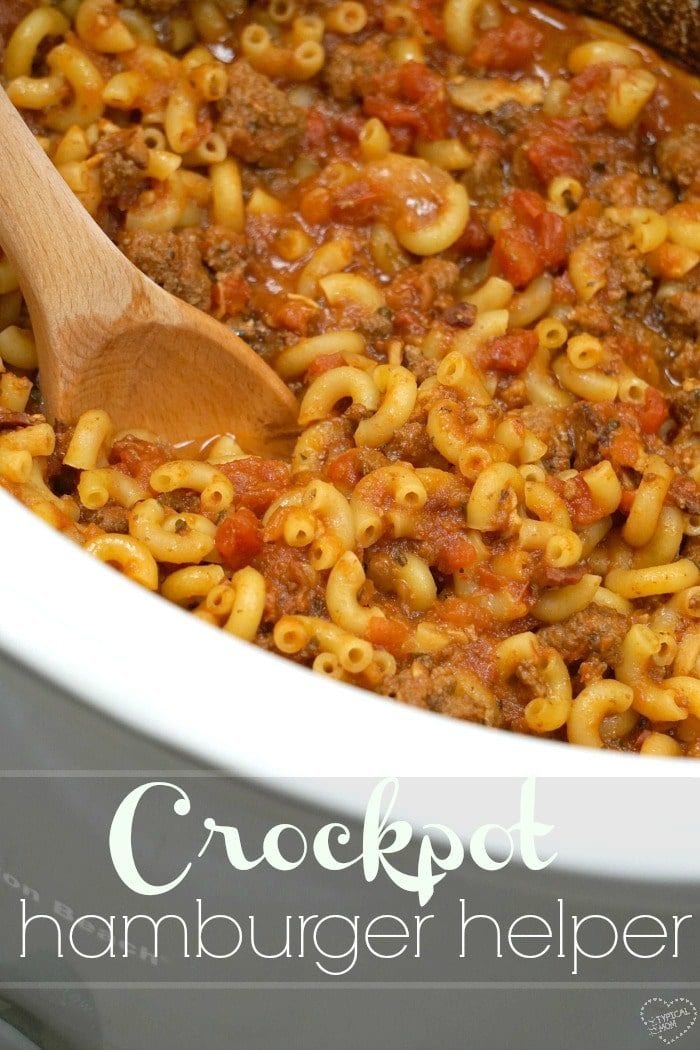 Our number one recipe and first one made here on our site was this dump 5 ingredient chili that is great as is, put inside baked potatoes or we love to put it on top a bed of rice with cheese on top. We probably make this once a week because it feeds everyone and is super cheap to make….healthy too!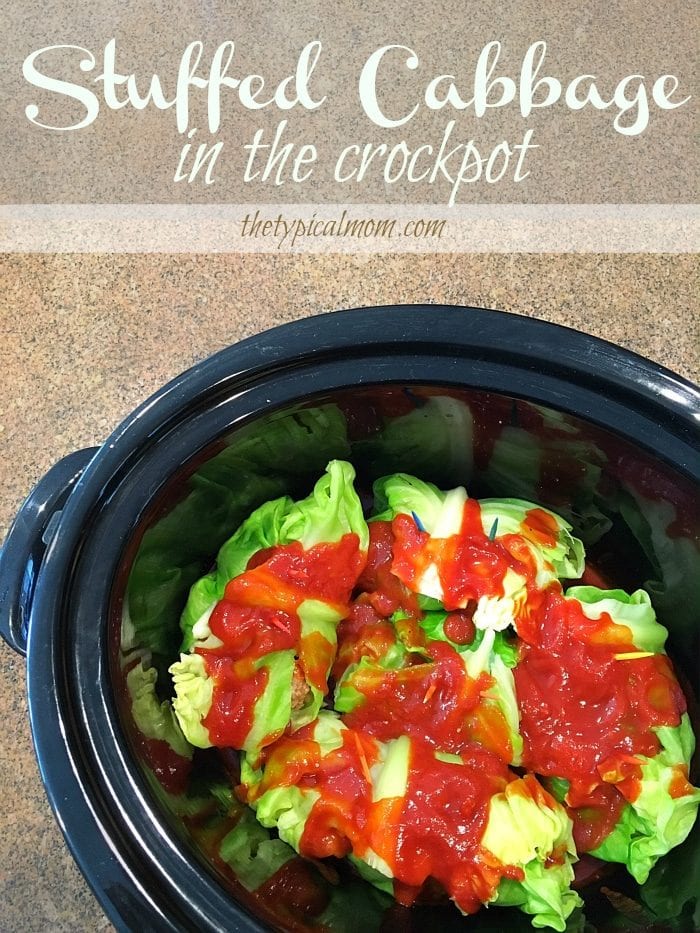 For more easy recipes, tips and crafts please LIKE The Typical Mom on Facebook and follow me on Pinterest! You can also sign up for my free weekly newsletter which is packed with goodies I know you'll love. 😉