These easy slow cooker no yeast rolls are the perfect side dish with lasagna or any other pasta dish! There's no need to wait for them to rise and they cook by themselves right in your crockpot. Dripping with melted butter and garlic with a dash of parmesan they'll become your go to bread on busy evenings.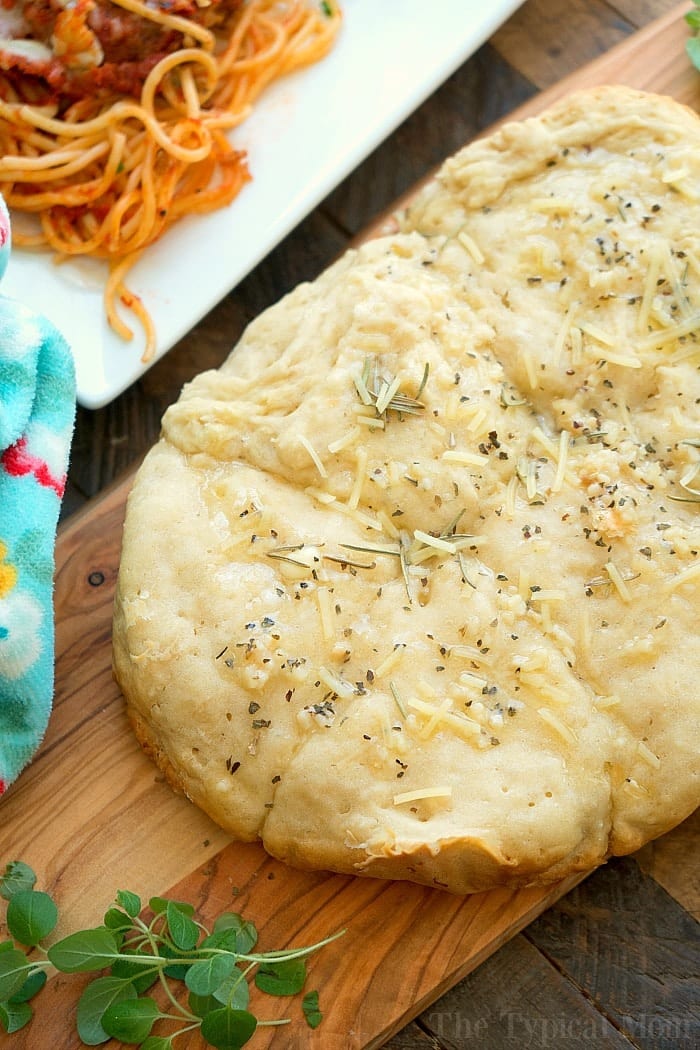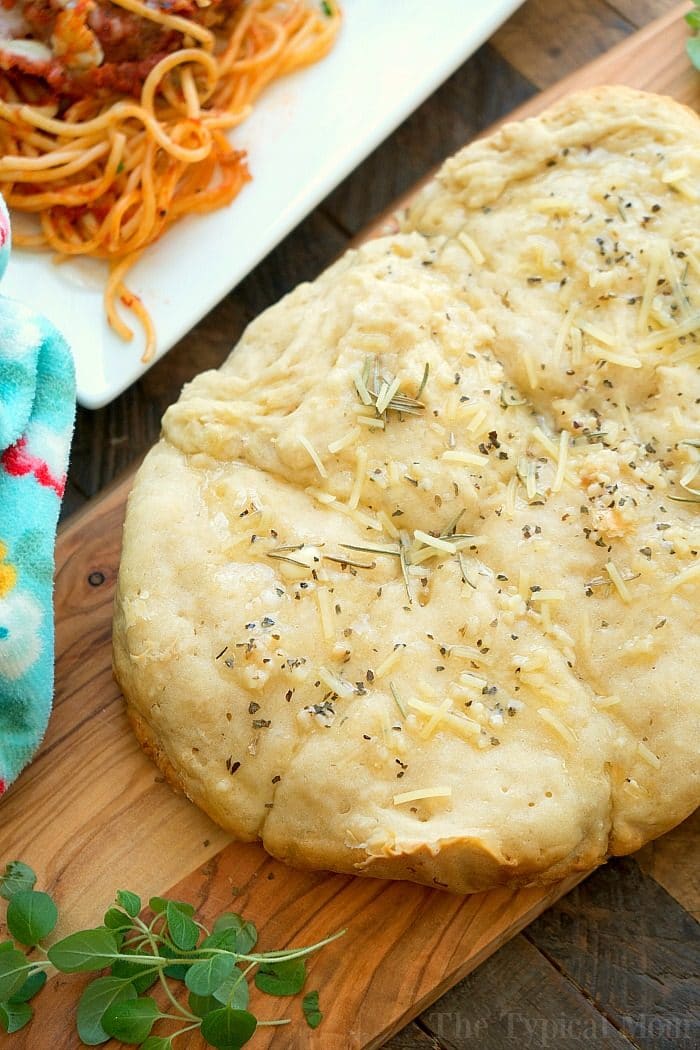 If you follow me at all you know I love easy recipes that my whole family will love. These slow cooker no yeast rolls are one of our favorite crockpot recipes and perfectly paired with lasagna. Special thanks goes out to Michael Angelo's for sponsoring this post. (originally published 3/18, affiliate links present)
We are busy.
With three kids, a husband, a household to maintain and working full time I really don't have a lot of time to cook homemade meals. There are ways though! If you love garlic bread this slow cooker recipe is something you must try!
Did you know you could make Crock pot no yeast rolls??!!
Kind of amazing right??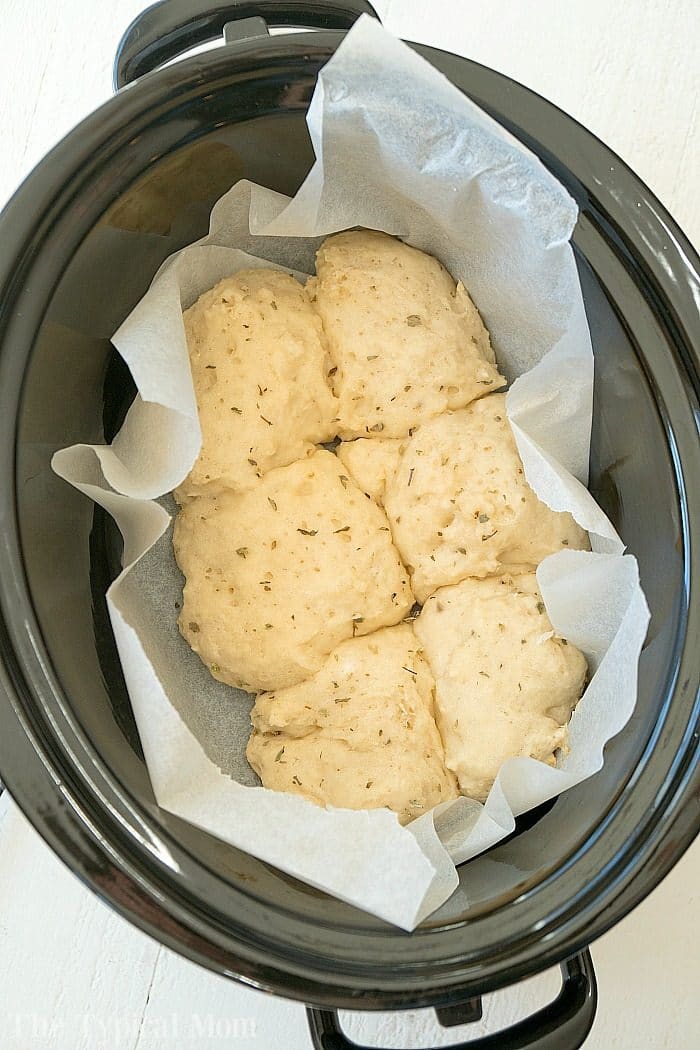 Using just a few ingredients you can make fluffy rolls in your slow cooker that when drenched with melted butter, garlic, and herbs are the perfect side dish for any Italian meal.
Why do I specify that they have no yeast and choose to do it that way, well because I'm impatient and I like EASY recipes.
How to make homemade rolls no yeast
You just use items you have at home already, and since they cook in your crockpot you don't have to pay attention to the oven.
Just set a timer and when it dings they are done. Slice like a garlic loaf or pull the rolls apart, either way it's a fun way to "bake" them.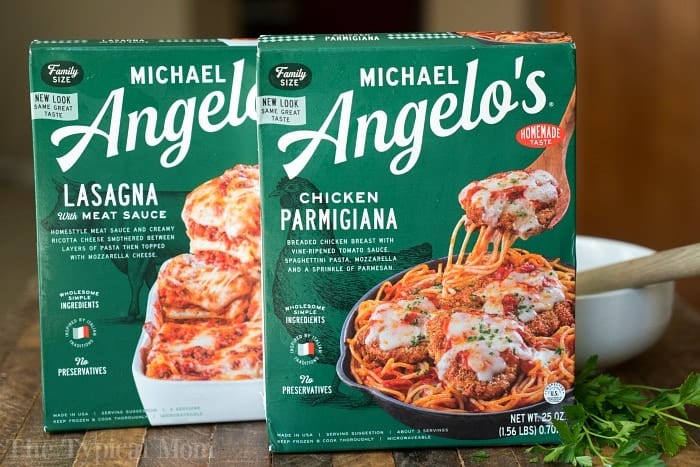 Now for the main dishes! We're focused on easy meals remember, but with real ingredients. This one gives you a choice on how to cook it.
If you are in a real hurry you can put your Michael Angelo's lasagna or chicken parmesan (there are other varieties too) dishes in the microwave, I usually pop them in the oven.
Just put the trays on a cookie sheet, and in about 40 minutes both are done and smothered with ooey gooey cheese the kids love!
My youngest loves anything with chicken so chicken parmesan is her favorite, and I'm always up for a yummy fork full of lasagna with meat sauce myself.
What really makes these authentic Italian dishes stand out is their clean ingredients and new packaging. Keep an eye out for the new green box, which only contains wholesome, simple ingredients, which is something we can all feel great about.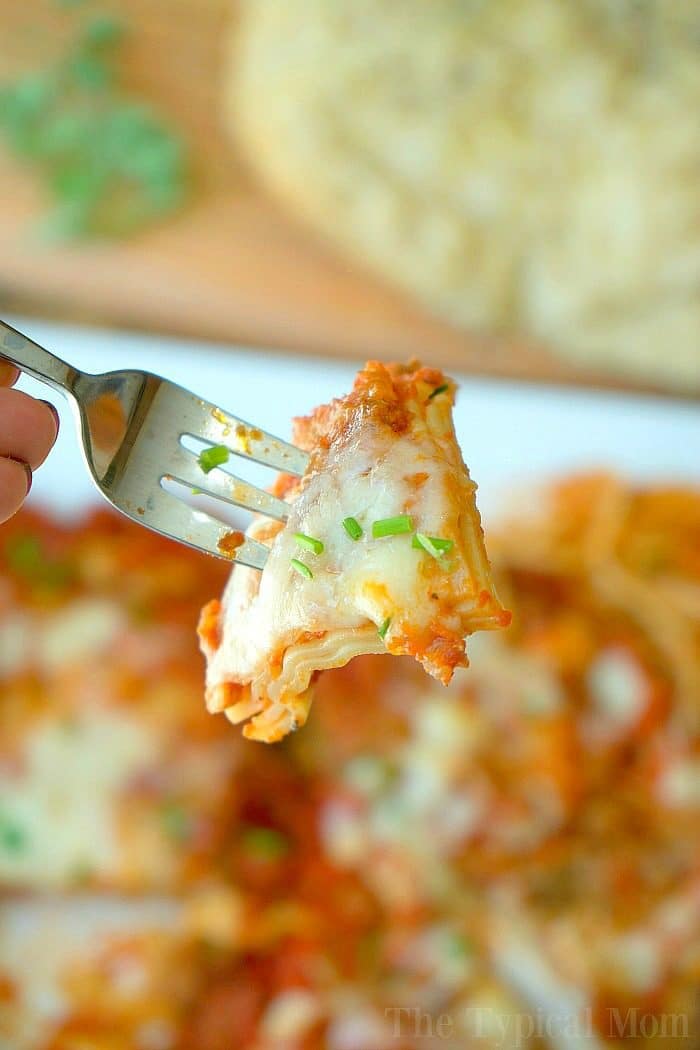 Of course these dishes can be served as is on a busy night but if you throw your slow cooker dinner rolls in about 45 minutes before you cook your dishes they will be ready at the same time.
Here's what you'll need to make no yeast dinner rolls
Flour (remember when measuring to spoon flour into your measuring cup, not scoop it out)
Baking powder
Salt – I like garlic salt for this
Half and Half – can use whole milk but half and half is better
Mayonnaise
Any spices you want to add into dough – basil and oregano are good
Topping when done

Melted butter
Minced garlic
Parmesan cheese
Rosemary on top is good too
This is unlike our baked bread recipe that needs a dough hook to make. It's similar to our easy roll recipe or homemade tortilla recipe that needs NO yeast!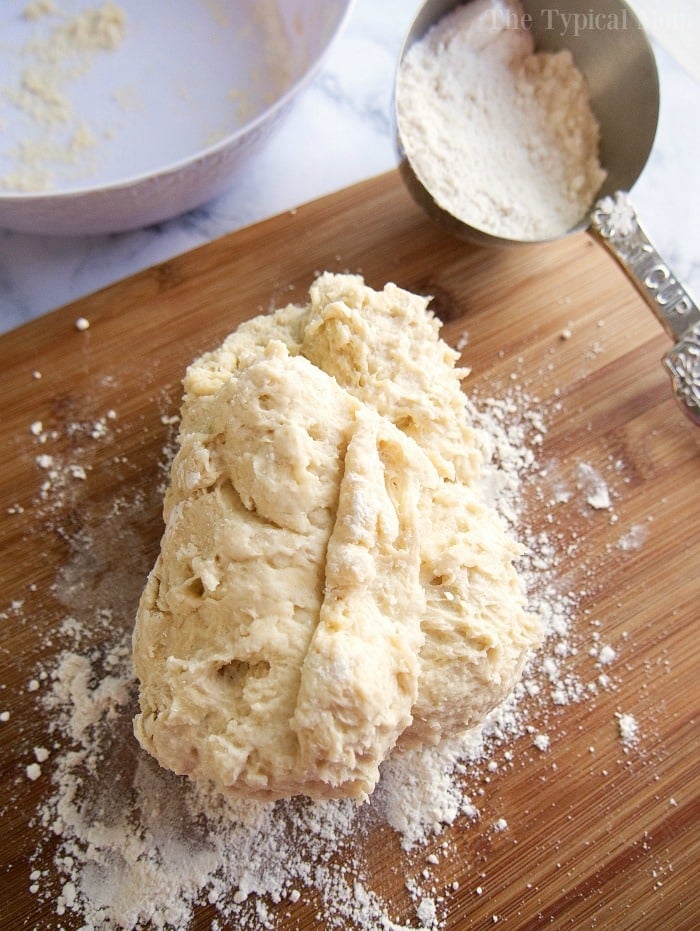 Mix together in a bowl your flour, baking powder and oregano in a bowl. Then fold in your half and half, then your mayonnaise. Scrape sides of the bowl to get everything combined well. Dough will be lumpy, do not over-mix.
Lay parchment paper in your Crockpot and dollop 6 large tablespoons of dough on it. Can sprinkle 1/4 teaspoons of basil on top now if desired. Close lid and bake rolls on high for 1 hour and 40 minutes.
If you want them golden brown you can place into a toaster oven for 5-10 minutes
Here's a video showing you how we made it, and jump to recipe you can print below:
Slow Cooker No Yeast Rolls
How to make slow cooker no yeast rolls. Garlic butter rolls or bread loaf cooked right in your crockpot in under two hours without yeast at all. Fluffy bread perfectly paired with your pasta dish.
Instructions
Add flour, salt, basil, baking powder, and oregano into a bowl, mix.

Fold in half and half and mayonnaise so it is well combined but still lumpy.

Put parchment paper into your slow cooker.

Scoop 6 equal parts of dough on to your parchment paper in your slow cooker. (they will meld together but that is okay)

Put lid on crockpot and set to high for 1 hr 40 minutes.

Quickly lift lid and move away from crockpot so the condensation doesn't drip on to your rolls.

Lift out parchment paper and put bread/rolls on to a cutting board/serving board.

Melt butter, minced garlic in microwave and pour on top of your no yeast rolls loaf. Then sprinkle parmesan cheese on top of that.

Pull 6 rolls apart or slice loaf and serve with pasta!
Nutrition Facts
Slow Cooker No Yeast Rolls
Amount Per Serving (3 oz)
Calories 331
Calories from Fat 162
% Daily Value*
Fat 18g28%
Cholesterol 36mg12%
Sodium 952mg41%
Potassium 274mg8%
Carbohydrates 34g11%
Protein 6g12%
Vitamin A 345IU7%
Vitamin C 0.3mg0%
Calcium 144mg14%
Iron 2.1mg12%
* Percent Daily Values are based on a 2000 calorie diet.
Talk about an easy dinner idea that I guarantee everyone in your family will love, and if you've never made bread in your slow cooker you'll be amazed at how well it turns out and how easy it is to make homemade rolls in there.
Give a few of Michael Angelo's dinners a try and let us know which ones are your favorite!