How to make roasted air fryer peppers so they get tender with a bit of crisp on the edges. From jalapenos to cerrano and bell peppers, this is how it's done.
I say choose whichever colors you prefer. I typically choose whatever is on sale because I'm cheap. 😉 This time I got 4 for $5 for yellow, red and orange peppers. I lucked out because green is usually the cheapest.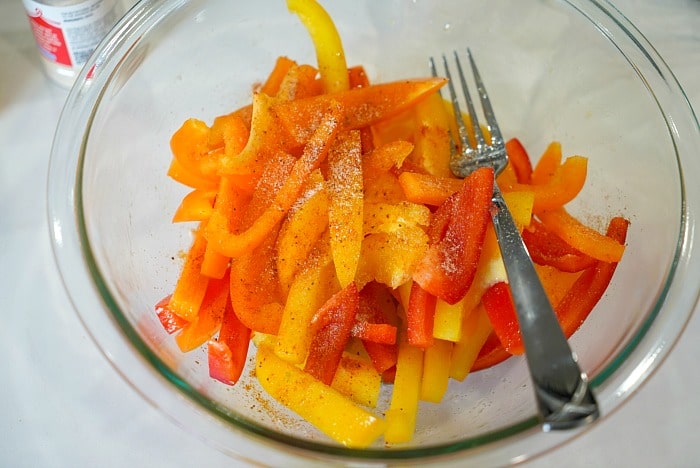 This literally takes about 15 minutes to make AND preheat your air fryer for 5 minutes. I think this step is important to get the right crisp and consistency on any food you make.
Another important piece to many recipes like this is to shake the basket halfway or 1/3 of the way through. For smaller items like this I like to shake every 5 minutes or so. This will give you the best result.
Remember the smaller slices you make the more tender/soft they will be.
I like them to stay a bit firm so they're a bit thicker around here.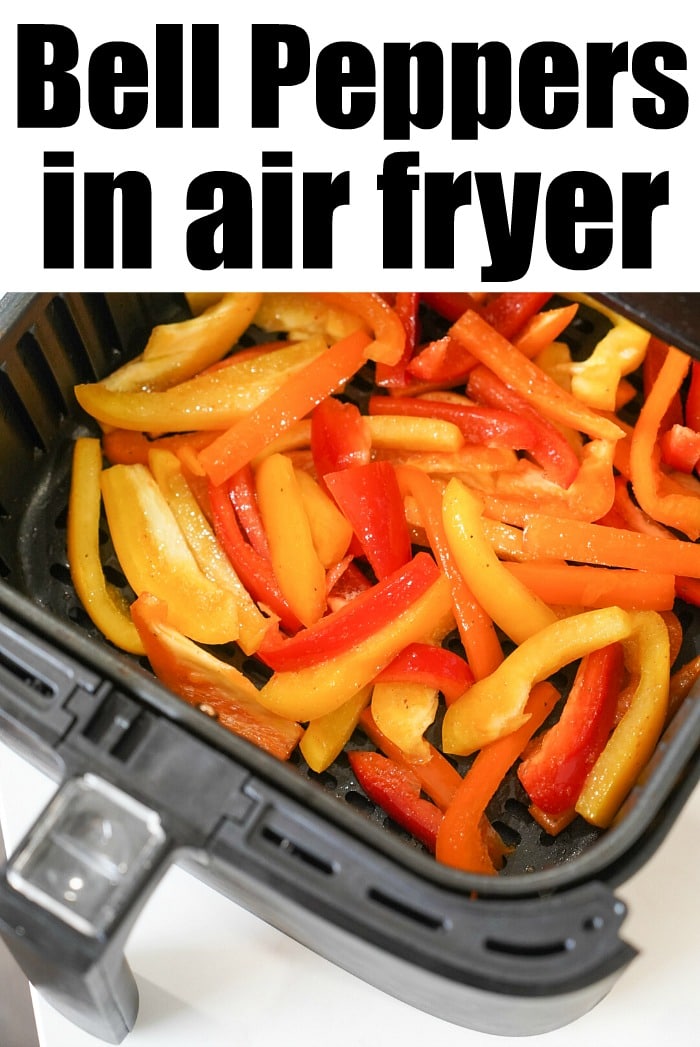 This is how ours looked after 12 minutes. I didn't want them soft and they were as brown as we'd like them but you could let them go for a few minutes more if you wanted.