The best easy potato recipe ideas for breakfast, dinner and side dishes! From the best way to cook potatoes to totally loaded soups and meals you'll be set.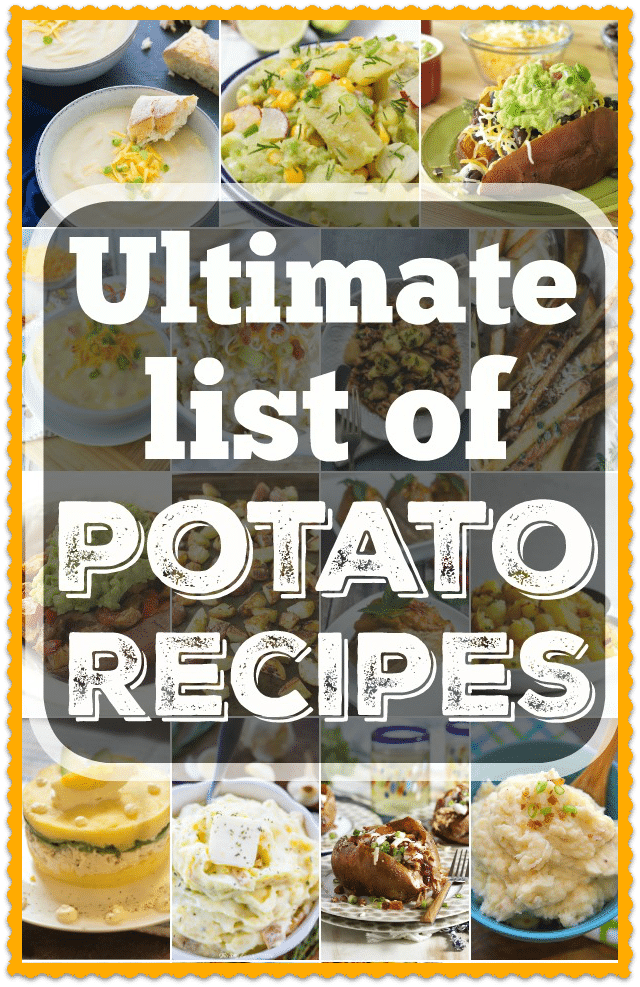 If you are looking for a few potato recipe ideas for breakfast dinner or as a side dish for Thanksgiving or Christmas we have a long list of possibilities! Whether you want to know the best way to make baked potatoes so you can load them with chili for a main dish or want a warm cheesy potato soup for dinner or the best mashed potatoes around we have several options depending on your tastes.
Potatoes are SO versatile and such an inexpensive food to work with too, great combo if you ask me!
We eat baked potatoes stuffed with our 5 ingredient crockpot chili at least once a week which costs less than $10 to feed all of us!
Here are a bunch of potato recipe ideas and I will break them down according to types:
Potato Breakfasts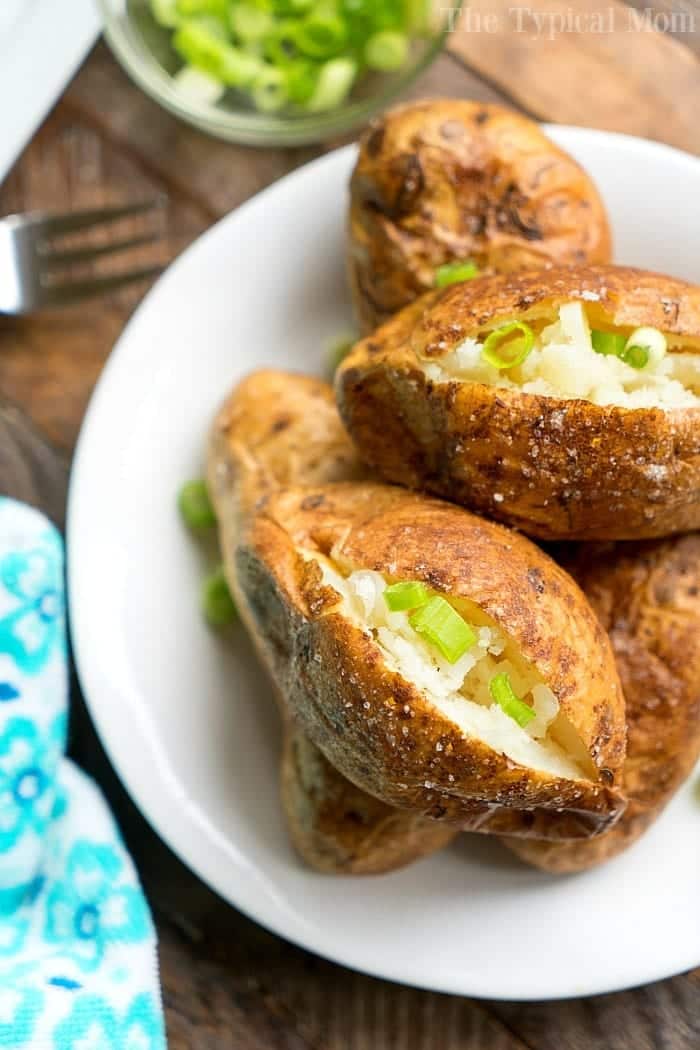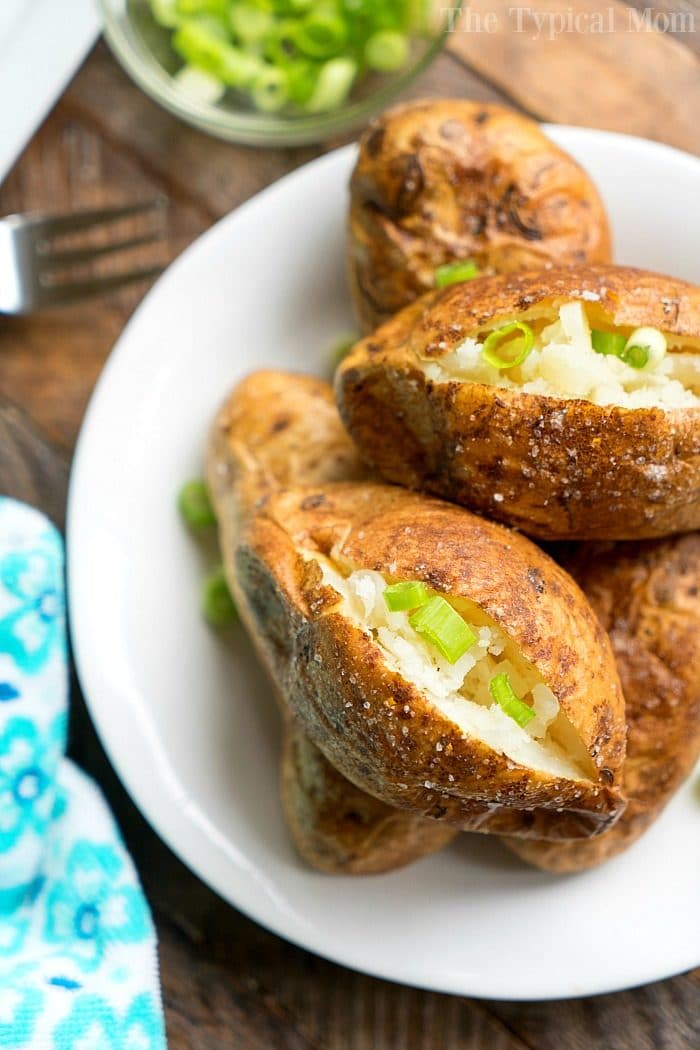 Now I only list the best way to make baked potatoes here below as a side dish but of course they can be used for dinner as well and filled with hundreds of different things.
We like adding chili and some cheese on top but if you are looking for healthier ideas you could stuff potatoes with:
Salsa
Vegetables
Fat free sour cream and chives
Healthy Instant Pot chili – make without beans if preferred
Potato Side Dishes
Air fryer mashed potatoes or sweet potato mash are great.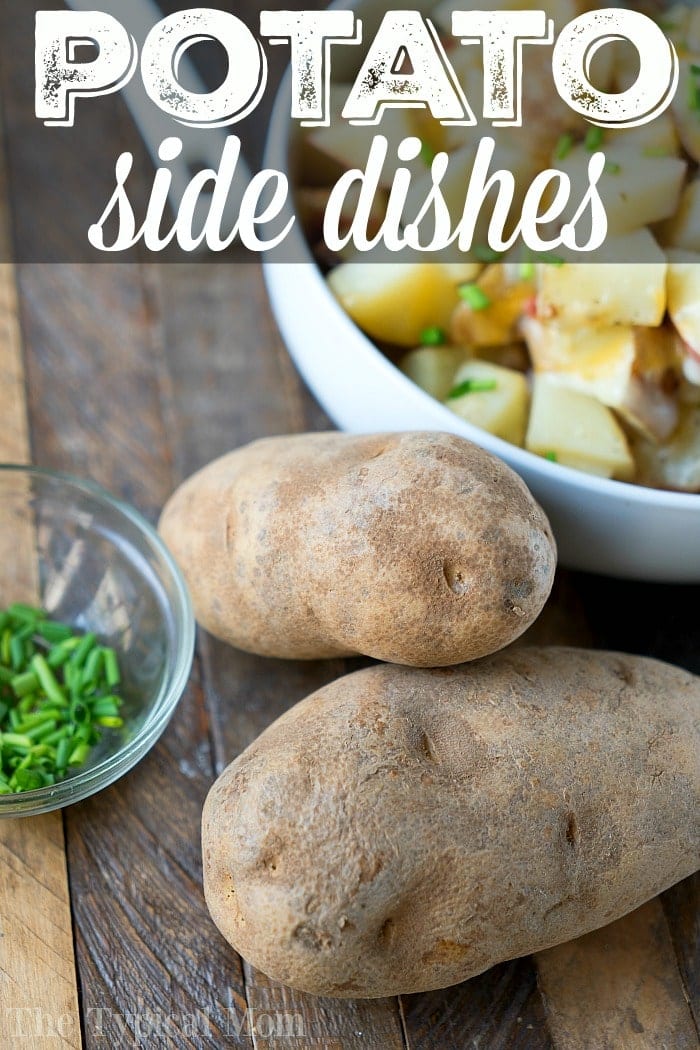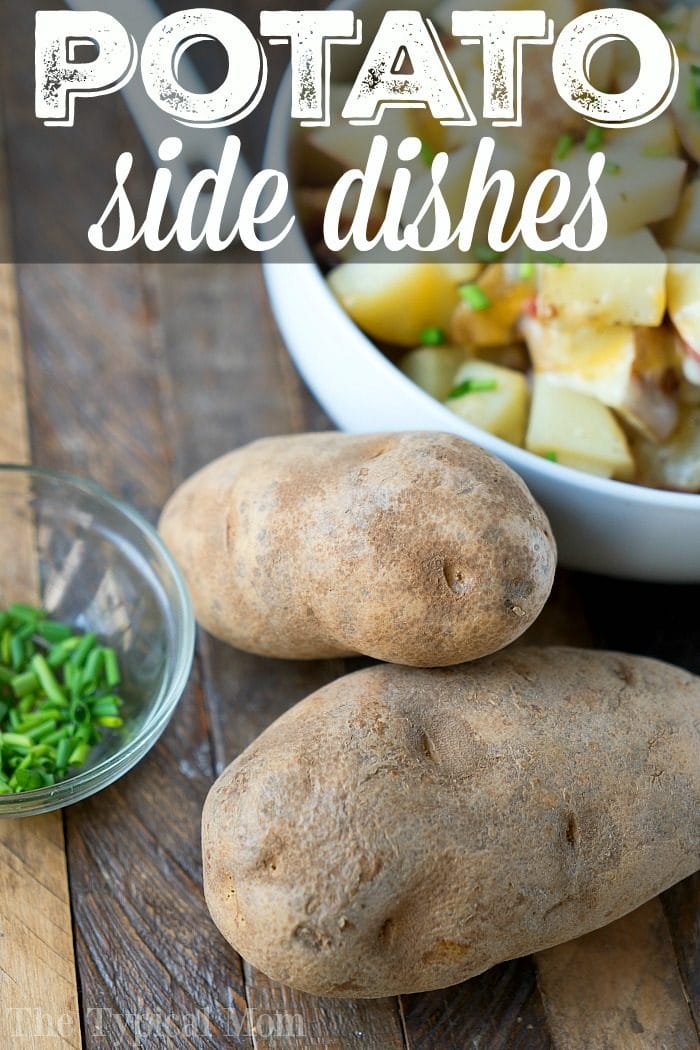 Potato Recipe Ideas for Dinner
For more easy recipes, tips and free printables please LIKE The Typical Mom on Facebook and follow me on Pinterest! You can also sign up for my free weekly newsletter which is packed with goodies I know you'll love. 😉