Here's an easy slow cooker mashed potatoes recipe that's a perfect Thanksgiving side dish or during the week too! Done start to finish in just 5 minutes!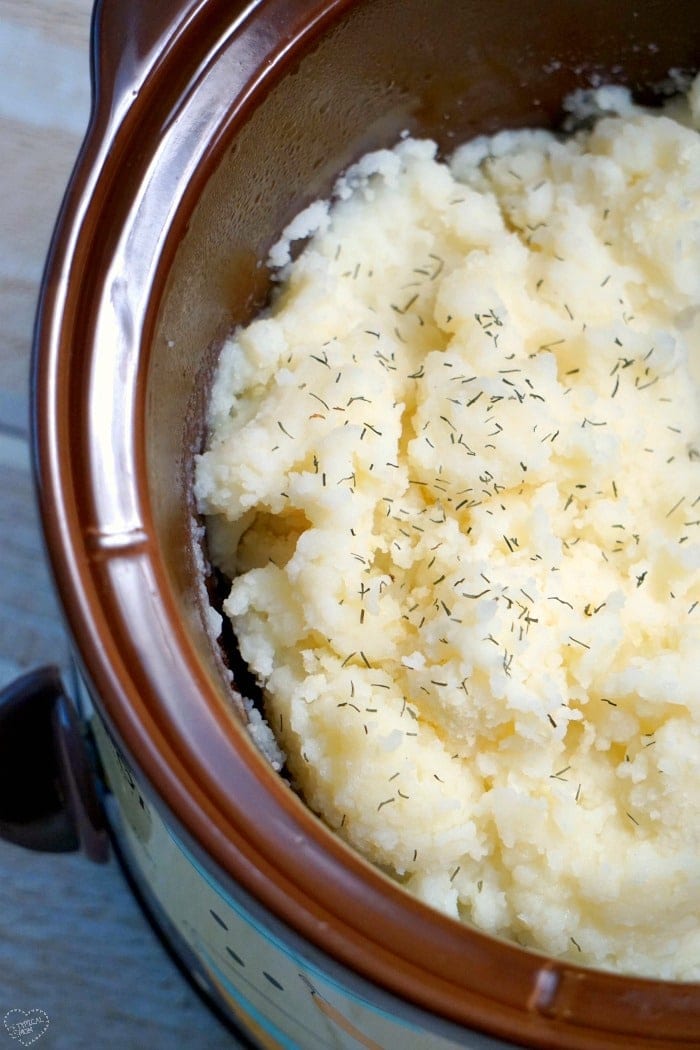 So I know it's only September, but about this time of year I get all geared up for the upcoming holidays and what we are going to eat! Amongst other things I love making these easy slow cooker mashed potatoes as a side dish because everyone loves them AND they're a snap to make! Special thanks goes out to Idahoan for sponsoring this post so I could share how we make them with you.
When I say these slow cooker mashed potatoes are a snap to make, it couldn't be more true. Whether you're making them for Thanksgiving as a side dish or for dinner it's great to have something that everyone loves AND can be kept warm for quite some time and still maintain it's great taste! Here's how you make them.
Now of course you could make these crockpot mashed potatoes on the stove, transfer them to a bowl and serve….but heating up the ingredients in your microwave, putting everything in your crockpot, and allowing it to cook in there is SO much easier. Also, once the top is on and you put it on warm it will maintain it's heat for quite some time allowing for warm seconds, and thirds later too!
Now here's a quick step by step for slow cooker mashed potatoes that are done start to finish in just 5 minutes!
Put water and butter in microwave for 4 minutes
Add to crockpot and add cold milk
Empty packet of Idahoan® mashed potatoes into slow cooker
Stir
Cover for 1 minute
Serve!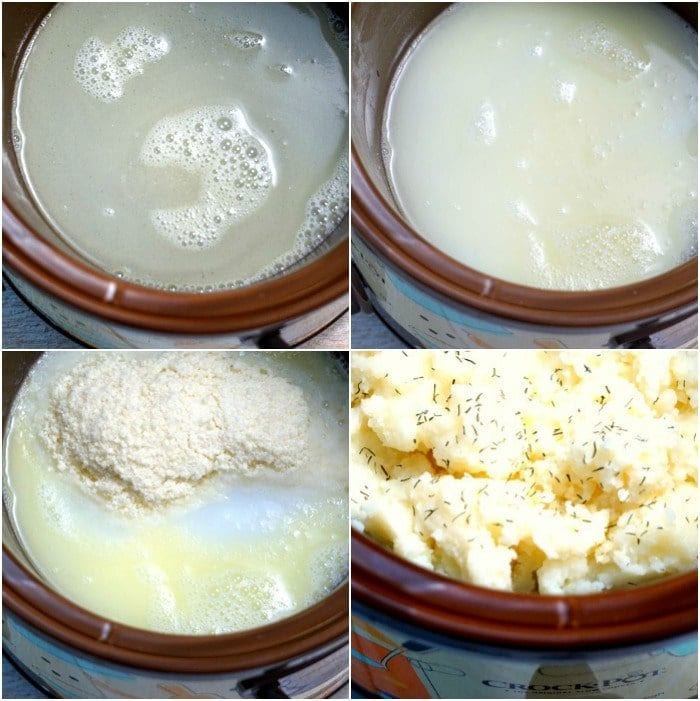 Do you love mashed potatoes too?? I am sure you think of them often at Thanksgiving but do you make them regularly as a side dish for dinner? It's a great (and easy) dish that everyone loves (these are super smooth just like homemade mashed potatoes), and goes perfectly along side meatloaf, rotisserie chicken, and other main entrees…..try it this week and let me know what your family thinks! You can find Idahoan® Signature Russets mashed potatoes at outlets nationwhile (including Walmart and Kroger) starting September 19, 2016. 😉 Enjoy!