19 ways to cook brussel sprouts you will love! How to pressure cook, roast, bake and grill brussels perfectly so they're tender but crispy on the outside.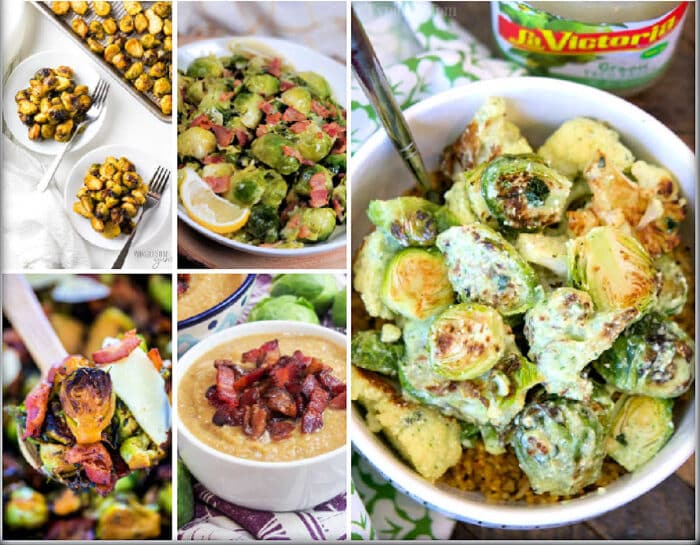 I have 19 Awesome Ways of how to cook brussel sprouts to share with you today! If you're looking for some different and varied ways to cook brussels, you're in luck. These delicious recipes will have you loving every different flavor and taste! (affiliate links present)
Best Way to Cook Brussel Sprouts
We will talk about them all here, there is a lot to choose from. From the fastest method, when you microwave brussel sprouts, to a bit longer where you can roast them to crunchy on the outside. Choose your fave.
Brussel Sprouts are one of those vegetables that really can pack a punch.
Whether you cook them from fresh, or make them as air fryer frozen brussel sprouts, you can always make them amazing.
Not only do they look like baby cabbages (seriously, they do) but they also are great about taking on the seasonings and flavors of the other dishes you cook them with.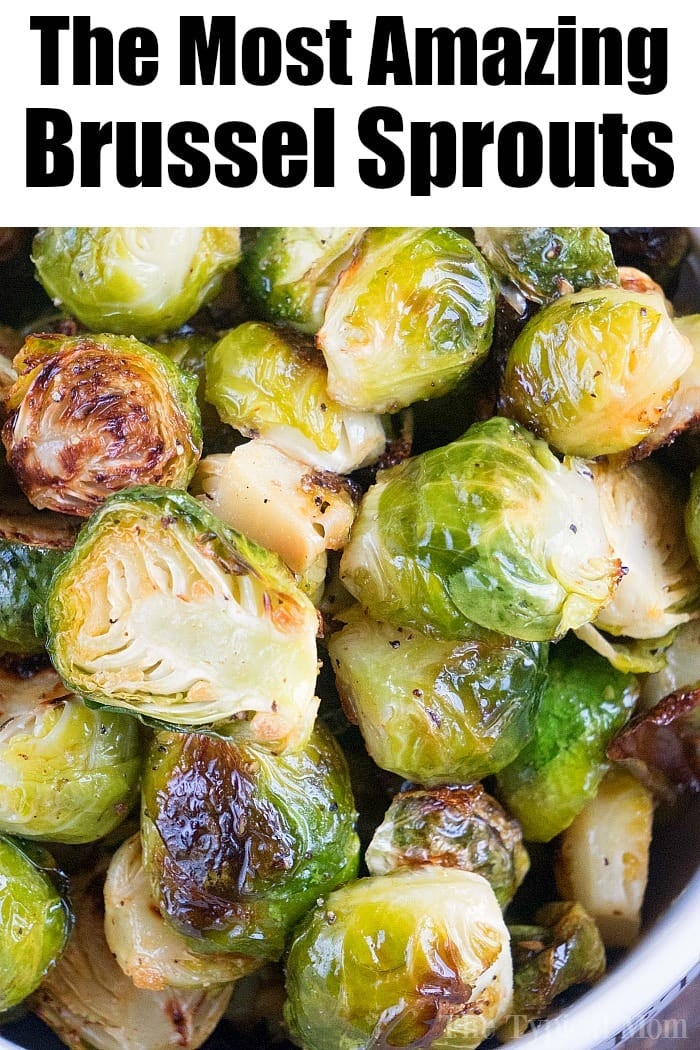 How Long to Cook Brussel Sprouts
It depends on what method you are using and whether you are slicing them in half or not. Pressure cooked is fastest, and you'll have more luck getting the right texture if sliced. You're looking at 10-40 minutes because of the differences, there's a big range.
If you've found that you're in a bit of a "brussels sprouts rut", don't let it get you down. There are tons of different ways to cook brussel sprouts, here are 19 ideas and recipes to help get you started! It is always best to have fresh but you can make amazing air fryer frozen vegetables this way in case you're forgetful. 😉
Ways to Cook Brussel Sprouts
Brussel sprouts on the grill – Great when you're using a barbecue for dinner anyway. Perfect for prepping ahead of time and throwing on the grate with your burgers or fish to serve together with guests.
Roasted Brussel Sprouts and Chickpea Salad – Who says that you can't combine your sprouts with some other fun ingredients? This recipe proves that you can have your Brussel sprouts and eat them any way that you want.
Want to make them creamy and delicious (ignore the calories)?? Try cast iron brussel sprouts with a sauce that is out of this world.
How Should Sprouts be Cooked
OH let me count the ways. You just want them to become fork tender with at least butter salt and pepper. If you add a creamy sauce that is a plus, but not for everyone if you need dairy free.
You can in fact find and use vegan based butter products though. Not as salty as "regular" but if you add a bit of bacon in there it will help. Bake ourParmesan Crusted Brussel Sprouts with either one tonight and it will win over anyone who is still not so sure about these green balls.
Cheesy Brussel Sprouts with Chorizo – Talk about a hearty and delicious recipe that will have you coming back for me. There's just something about the taste of cheese and chorizo that make this dish dynamite.
Bacon and Brussel Sprout Soup – Yep, bacon and Brussel sprouts do belong in a soup. And after you have one bite, you'll agree!
Our Instant Pot brussel sprouts – They are just amazing in just a few minutes until tender!! NOW you can use this Instant Pot air fryer lid to crisp them up too. 1 of our favorite Instant Pot recipes.
What is the healthiest way to eat brussel sprouts
You can do a lot with these little green vegetables. Shaved or sliced brussels sprouts in their raw form is healthiest, and adds great texture and flavor to any salad. You can prepare them so the recipe is gluten free or keto friendly too.
We love lots of butter and bacon but if you just season with salt and pepper with a squeeze of lemon juice is great too. Low fat side dishes with lots of flavor are the best. The key is making them tender and beyond that use your imagination for toppings and add ins.
This way is one of our favorites because it is quick and you get a bit of crunch on the top. You just really want the surface area on the outsides to be nicely coated with your sauce or seasonings for best results.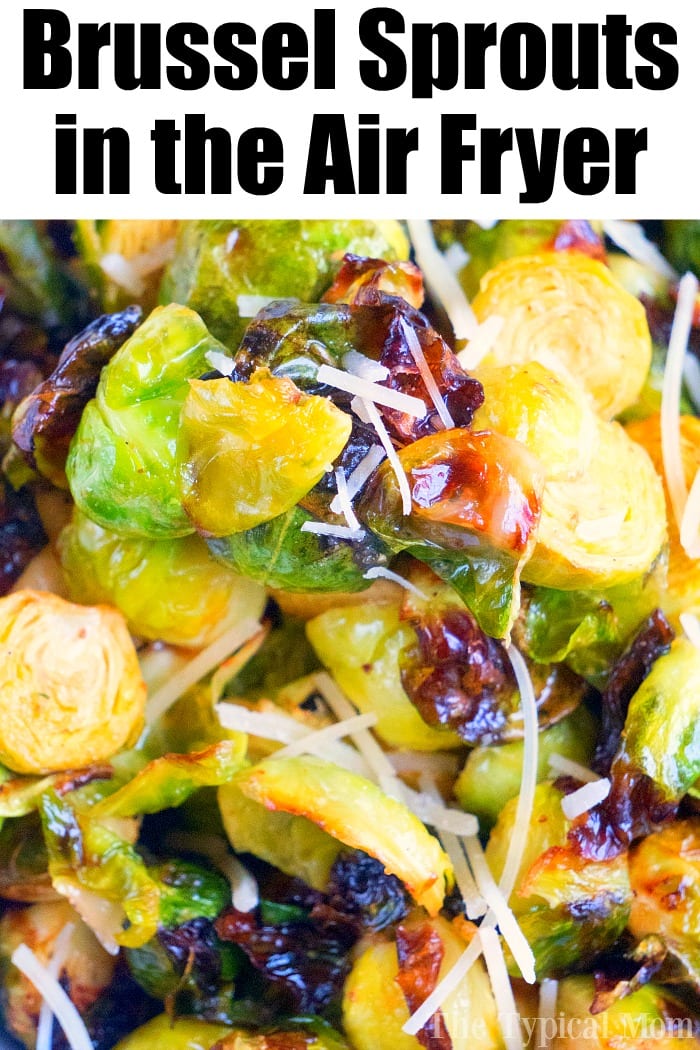 Brussel sprouts recipes for picky eaters
See how simple cooking Brussel sprouts can be? You don't have to find recipes that make it overly complicated because honestly? The taste of Brussel sprouts with salt is actually really really good on their own.
Cut in half with cut side facing down is always the best option. If you want to cut calories you can use olive oil instead of butter. For dairy free roasted brussels you can use plant based butter products.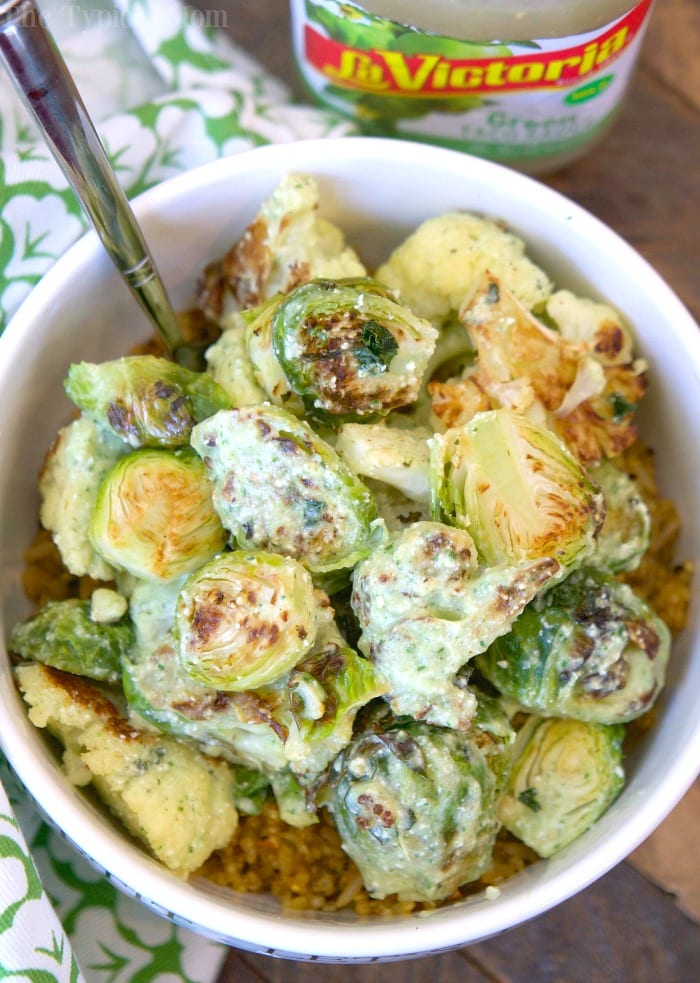 Some of these recipes can stand on their own as a meal while others make a really great side addition to most entrees.
When and how you want to cook them is totally up to you. However, one thing is for certain!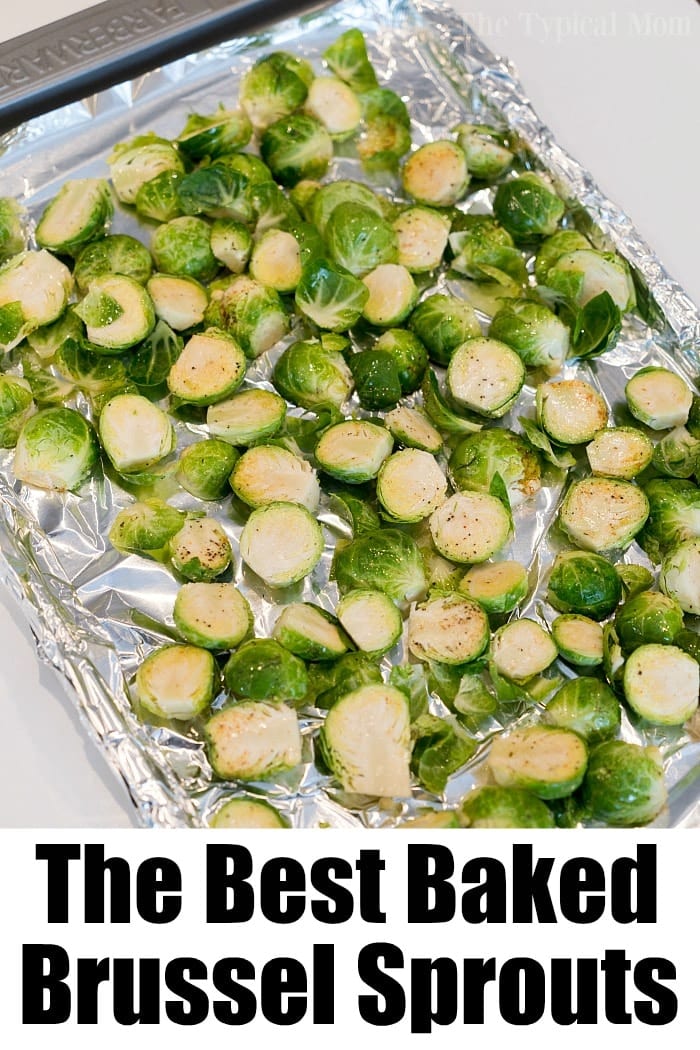 Brussel sprout recipes
The MAIN keys to converting from a hater to a lover of brussels is making sure they get nice and tender.
Use an oven, pressure cooker, barbecue or air fryer for this.

Olive oil is great to crisp the outsides no matter what cooking method you use.

Add your favorite topping(s) tossing to coat so all outer leaves get tons of flavor.
Adding a bit of Kosher salt is great at the end after they're done.
Enjoy!
All of these recipes should take less than 30 minutes and may convince you to love this questionable veggie. I didn't start loving them until I was an adult either! Last but not least, this is the easiest!!
Microwave Brussel Sprouts
Ways to Cook Brussel Sprouts
Best ways to cook brussel sprouts in your pressure cooker, air fryer, microwave and roasted in the oven.
Instructions
Preheat oven to 450 degrees F. Line baking sheet with foil. Cut off the ends of your brussels, slice in half lengthwise, rinse, lay on paper towels to remove moisture from the outsides. Put into a bowl.

Drizzle with olive oil and add seasonings. Toss to coat. Pour on to your baking sheet with cut side facing down and not overlapping.

Bake for 10-12 minutes flipping over halfway thru. Timing will vary depending on how large they are, remove once fork tender to your liking. Sprinkle on parmesan at end if desired, squeeze fresh lemon juice on when served.
Nutrition Facts
Ways to Cook Brussel Sprouts
Amount Per Serving (1 oz)
Calories 134
Calories from Fat 99
% Daily Value*
Fat 11g17%
Cholesterol 4mg1%
Sodium 73mg3%
Potassium 319mg9%
Carbohydrates 8g3%
Protein 4g8%
Vitamin A 608IU12%
Vitamin C 69mg84%
Calcium 59mg6%
Iron 1mg6%
* Percent Daily Values are based on a 2000 calorie diet.