LOTS of easy teriyaki chicken recipes are here. Use wings, leg quarters, breasts, or teriyaki chicken thighs bone in or boneless skinless.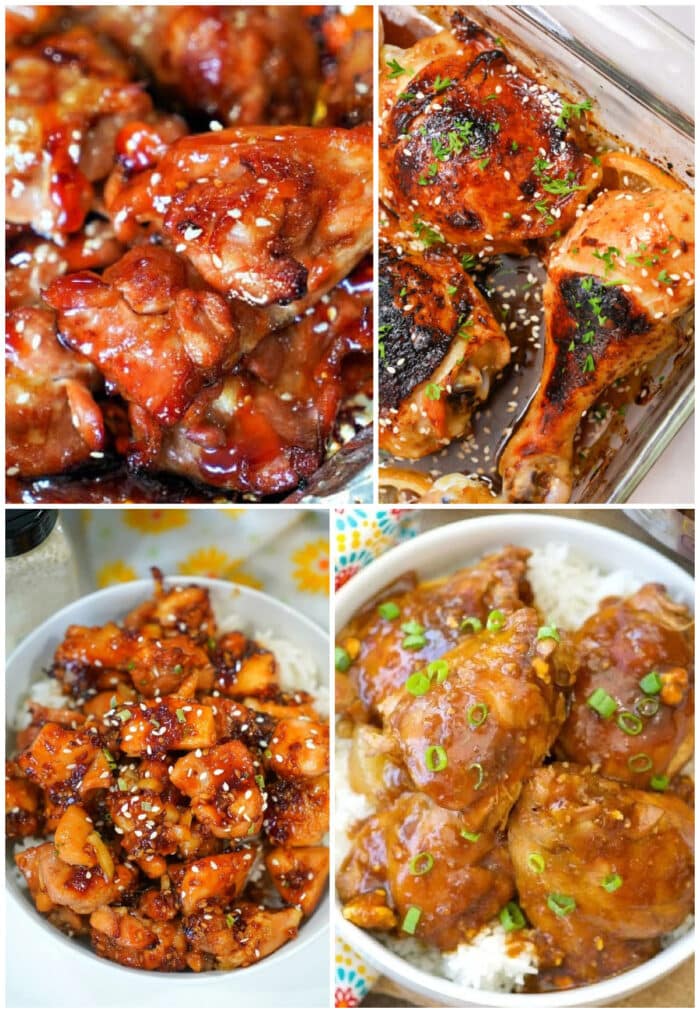 Chicken teriyaki recipes are great and can be cooked all sorts of different ways. Whether you love using your slow cooker, Instant Pot, air fryer or oven you can create a tender meal with tons of flavor. Bottled or homemade sauce can make it happen these ways…. (affiliate links present)
Easy Chicken Teriyaki Recipes
Teriyaki chicken recipe using bottled sauce is an easy one if you don't want to go thru the hassle of making your own blend. I will say that homemade is always best because you can adjust things as you like them. Best of all is choosing whether you want it to stay mild or go for spicy all the way.
Homemade teriyaki sauce isn't as difficult to make as you might imagine. Just a few savory and sweet ingredients like soy sauce, sugar (brown) and hoisin are the main ones. You don't even have to bring to a boil, just whisk. For heat you'd want to use red pepper flakes or Sriracha. Use just a hint on top when done or longer sitting in a marinade.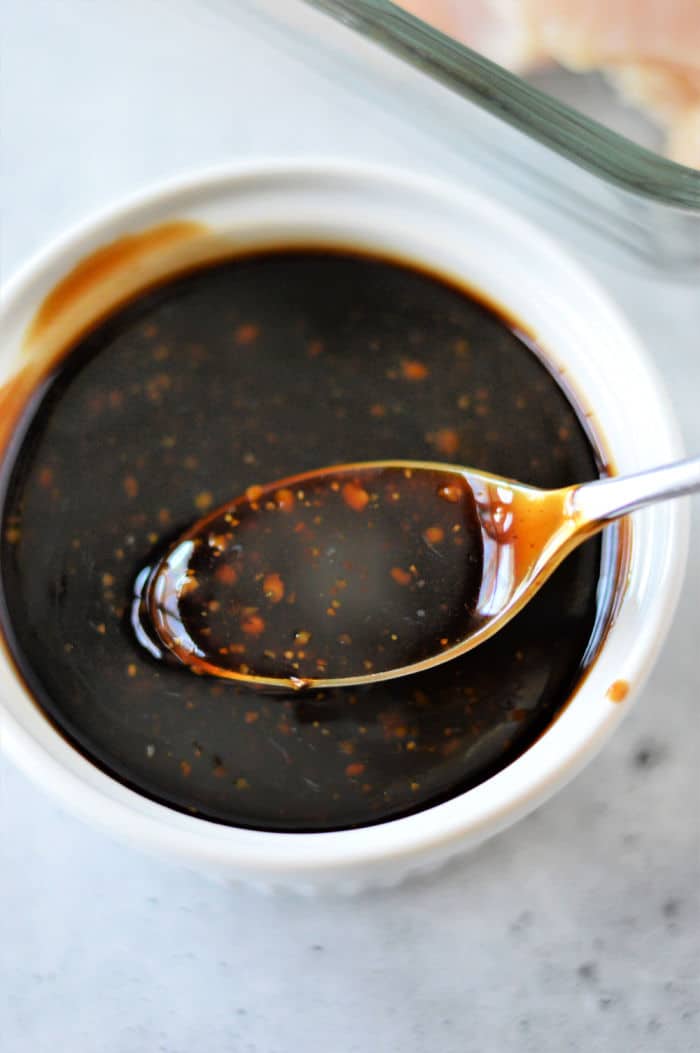 Teriyaki Chicken with Teriyaki Sauce
So let's start with our pressure cooker. You can make it with Veri Veri sauce (our personal fave) and just the meat. 2 ingredients in our Instant Pot teriyaki chicken. Cut into bite size pieces you just serve it up over rice when done. Any brand works too. Have a Crockpot Express or Ninja Foodi? Those work great as well.
Like our Ninja Foodi teriyaki chicken thighs we make with spiiiiice! With this pot you can crisp it just a bit when done with the lid that is attached if you want. If you only want to air fry you can use our air fryer chicken teriyaki instead. Gives the edges a crunchy crispy texture, OMG so good.
Want to add the sides right in there at the same time for a one pot meal?? We've got that too. Add rice and some canned or frozen mixed vegetables to make pressure cooker teriyaki chicken and rice.
I mean the less pans you have to dirty to get the meal done the better right?? That is why we love making thin chicken breast in air fryer with this sauce on the last 2 minutes.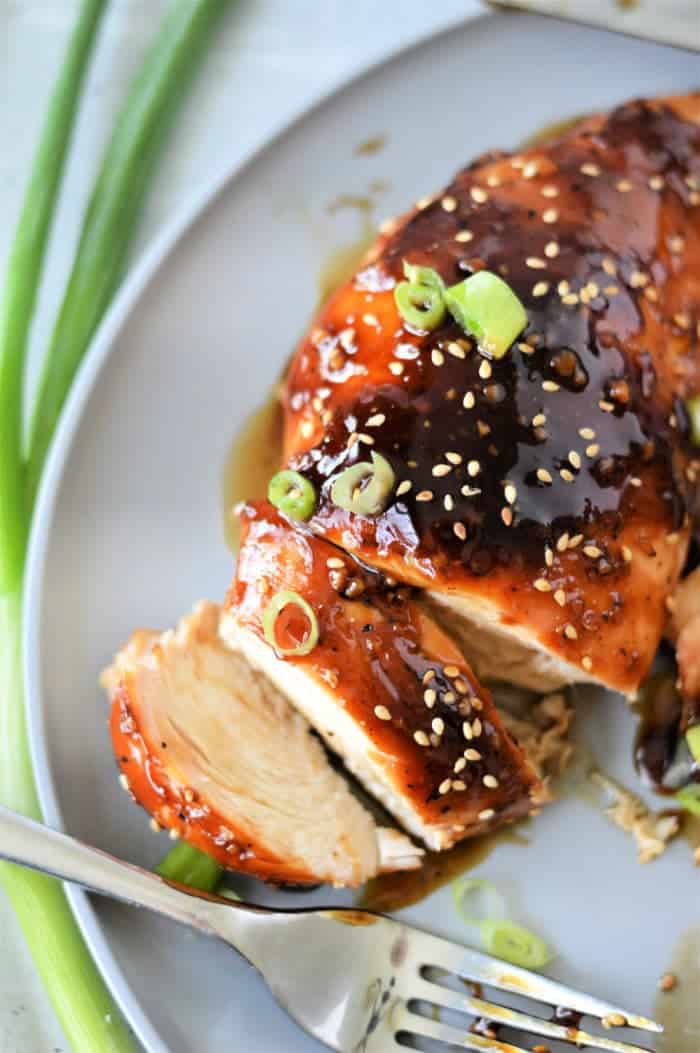 Chicken Teriyaki Recipes Bone In
The only difference between boneless skinless or keeping bone-in would be the cook time. If there are bones like with breasts, thighs or legs but the recipe isn't just check at the allotted time. Use a thermometer to check the temp. It always needs to be 165 F before consuming so add a few minutes if needed and check again.
If it is under high pressure you can't check, so just add a couple minutes to begin with instead. Now when it comes to slow cooker chicken teriyaki you just lift the lid and test whenever. You will get the deepest boldest flavor this way since it slow cooks in the sauce itself most of the day.
Is teriyaki marinade the same as teriyaki sauce?
You could use it for either. Typically though a marinade is going to be thinner more like a soy sauce vs. a sauce like barbecue. Thicker versions would usually be used to sauce the top once the meat is done since it doesn't have time to soak in at all.
Baked teriyaki drumsticks are fun for the kiddos. Mine always have loved to just be able to pick up their food anyway they can and avoid utensils. 😉 A super cheap meal mine have loved even when they were little. I don't know about you but I just can't get enough of this sauce, will add it on top of all the things.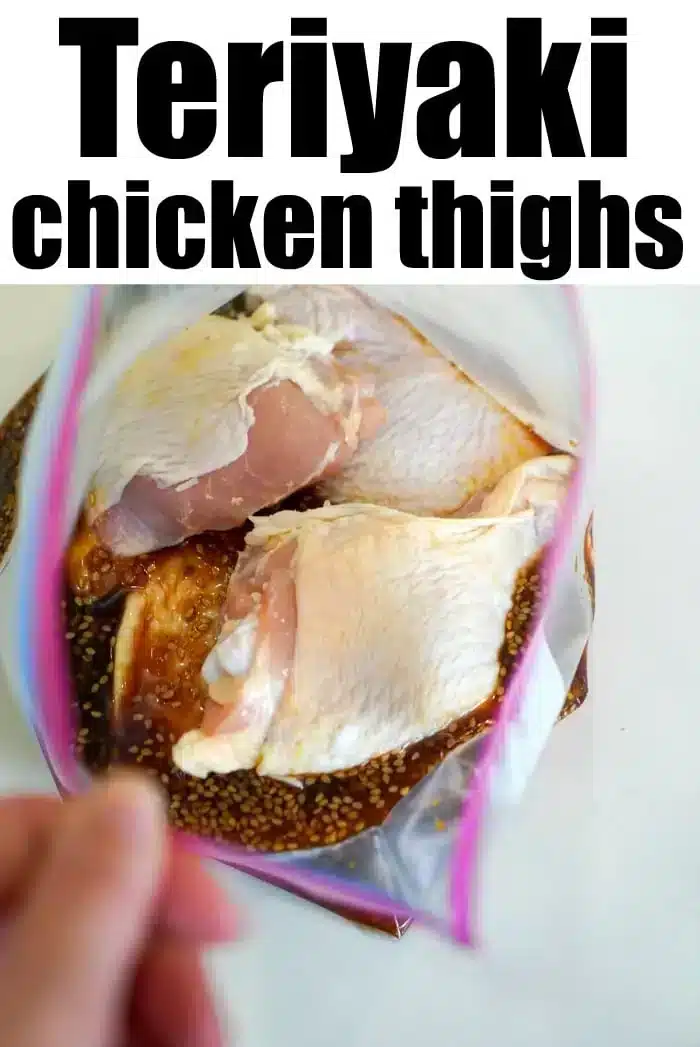 Chicken Teriyaki Ingredients
I mean literally all you need is the sauce and the meat, that is it. From there decide how you want to cook it and bring it to a safe internal temperature and then enjoy. Simple right? Restaurants have been serving up this dish for years. If you have ever had Cheesecake Factory chicken teriyaki you can make it the same at home too.
That is right, literally so easy you can't screw it up unless you cook it too long and it dries out. Once you have the sauce you decide what pieces you want to soak in it or brush on for a lighter flavor. A few other fun choices of poultry to try with it would be;
Butterflied chicken legs, again a kid fave for sure. With steamed rice they think I'm a hero.
This is how to cook chicken leg quarters. Probably the cheapest cut of all.
And the good old classic of baked chicken breasts in oven always works well.
Now if you had frozen chicken thighs or other cuts you couldn't marinate it that way. You could either defrost and then soak or just brush sauce on at the end. Serve with brown rice and enjoy.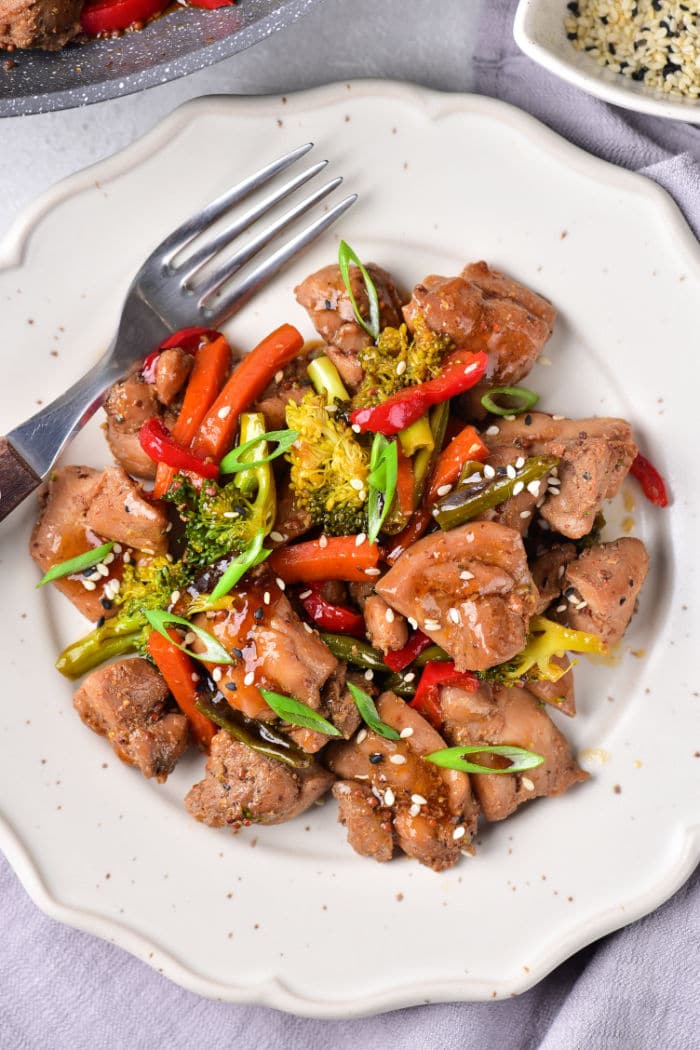 Leftover Teriyaki Chicken Recipes
If you do have leftover air fryer chicken recipes no breading let's say you can totally revive it. Our favorite is to remove meat from the bone, dice and make a stir fry out of it! Use a large skillet with some sesame oil and add a bit of oil in a large pan until hot.
Add your meat, reduce heat, add a bit more regular or reduced sodium soy sauce for moisture, a pinch of brown sugar or more sauce. You can serve when done over white rice or steamed broccoli for another meal the next day.
If you want more sauce to add on top you can use bottled or our homemade. Thicken the sauce by boiling and whisking in just a bit of cornstarch, easy peasy. For just quick and easy throw what you have into your air fryer with some olive oil spray at 380 F. A few minutes will reheat it and then toss with more sauce for a lower carb second dish.
Want to see a few of my favorite things that I am totally obsessed with?? Take a peek and see how many you might already have…twinsies!
Looking for more easy family recipes and tips? LIKE The Typical Mom Facebook page?
Then sign up for my free newsletter, and follow me on Pinterest! 😉
***** If you LOVED this recipe give it 5 Stars below and let everyone know what you thought about it. 😉
Teriyaki Chicken Recipes
Easy teriyaki chicken recipes in air fryer, Instant Pot, skillet, oven or slow cooker. Sweet and savory drumsticks, thighs, breasts and more.
Instructions
Cube boneless skinless chicken and add into a bowl. Toss with diced onions and sauce. Add red pepper flakes now if you want it spicy.

Cover bowl and let sit in the fridge for at least 15 minutes up to 2 hours.

Preheat air fryer to 380 F for 5 minutes. Then spray basket with non stick spray and pour in contents.

Cook for total of about 8 minutes tossing basket after minute 4. Before consuming make sure middle of thickest pieces are no longer pink and 165 F inside.
Nutrition Facts
Teriyaki Chicken Recipes
Amount Per Serving (1 oz)
Calories 555
Calories from Fat 306
% Daily Value*
Fat 34g52%
Cholesterol 170mg57%
Sodium 2919mg127%
Potassium 603mg17%
Carbohydrates 12g4%
Protein 47g94%
Vitamin A 355IU7%
Vitamin C 4mg5%
Calcium 45mg5%
Iron 3mg17%
* Percent Daily Values are based on a 2000 calorie diet.