Here are tons of great Temecula hiking trails and areas to ride bikes in Murrieta and in Southern California. If you're looking for the best hiking places in Temecula and the Murrieta here is a list we have enjoyed with kids and without. From hard to easy trails they are all great with fantastic views.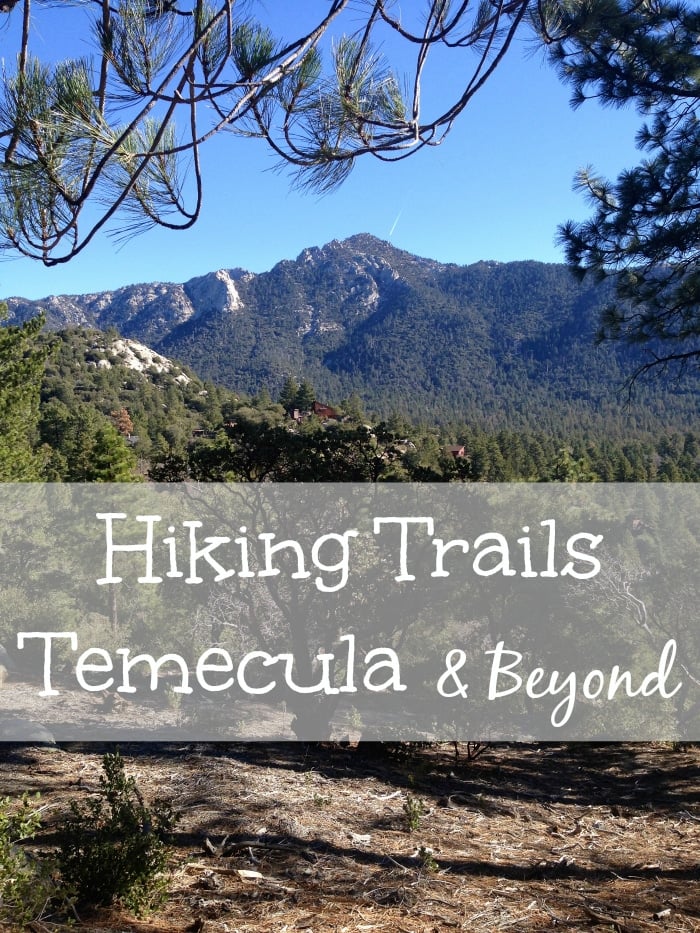 There are many Temecula hiking trails, and some just outside the city that are fabulous too. Hiking is a great free activity you can do with your kids, and since we have so many great areas around here you don't have to travel far to get some good use out of those hiking boots! I also have a great post on where to camp in the area too as well as a list of what to bring when hiking with your kids here. (originally published 1/17)
Within Temecula and just outside there are some great areas to take walks, and hike around. We have taken our children several times and they can't get enough. Some locations have spots to camp as well so you could make a weekend or trip out of it too. Enjoy yourself when you're hiking in Temecula!
Temecula Hiking Trails
Tips: When you start out make sure you have comfortable shoes, my faves are from Patagonia here, and I would suggest bringing or getting a Camelbak type hydrating system that you can carry on your back (we have one for our kids too so they don't have to share and have a pouch to carry snacks). Bring something to snack on, and of course wear sunscreen and/or wear a hat and sunglasses….these things make our hiking journeys a lot more pleasant, especially with kids!!
Santa Rosa Plateau Ecological Preserve is probably one of the most popular places to hike in the area just because it is just so amazingly beautiful. No matter what time of year you go it is breathtaking and has great hiking opportunities too.
Lake Skinner offers some great open areas to walk around. There aren't many steep hiking areas persay but if you are looking for just a nice long and pretty walk out in the open and a picnic Lake Skinner is a great open area. There is a splash pad there during certain months of the year and is only $3 per person to get in.
Dripping Springs Campground has hills surrounding it with great trails that aren't too tough, but a beautiful view once you reach the higher points. It's just $5 to park, or if you have a National Park pass for the yr. you can use that instead of paying for parking here. The picture below is from Dripping Springs trails (it was wet and rainy that day).
Temecula now has an additional resource for hikers and bikers on their new website here!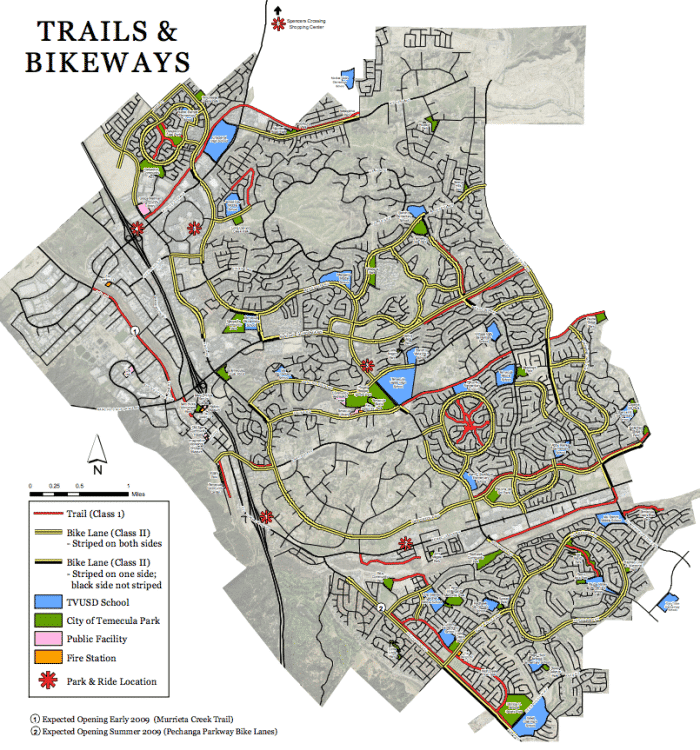 Hurkey Creek is a great place to take long hikes. In the San Jacinto mountains you will be surrounded by trees and wild life. Great scenery here and gets you away from it all. Has a campground nearby as well. One of our favorite Temecula hiking trails.
Palomar Mountain State Park is a great area. The best part is the observatory at the very top. Take a hike up there and explore that facility as well, a real treat!
Warner Springs is a great resort if you are looking to stay a while, stay in your RV, golf, as well as enjoying their bicycle and hiking trails there. It isn't too far away yet lets you get away from it all and enjoy the outdoors while not having a long road trip to get there.
If you're looking to travel a bit south, Daley Ranch in Escondido offers over 20 miles of great hiking trails. It isn't too far but just outside our city limits and a nice place to visit and explore!
If you're looking to stay close, The City of Murrieta has a great map of hiking and walking trails within their city limits. They have provided a printable map here when you're looking for somewhere to go in Murrieta!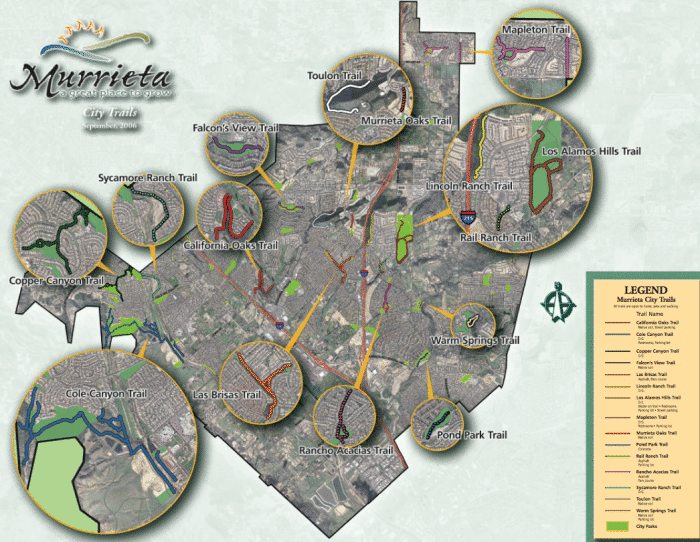 If you have any other great Temecula hiking trails let me know so I can add them to the list.
Here is another post of mine with cheap activities to do with kids, & what to gather while you're hiking so you can do an art project!