Looking for hiking meals that are easy to prepare and lightweight to carry with you, well we have some of the best backpacking meals right here!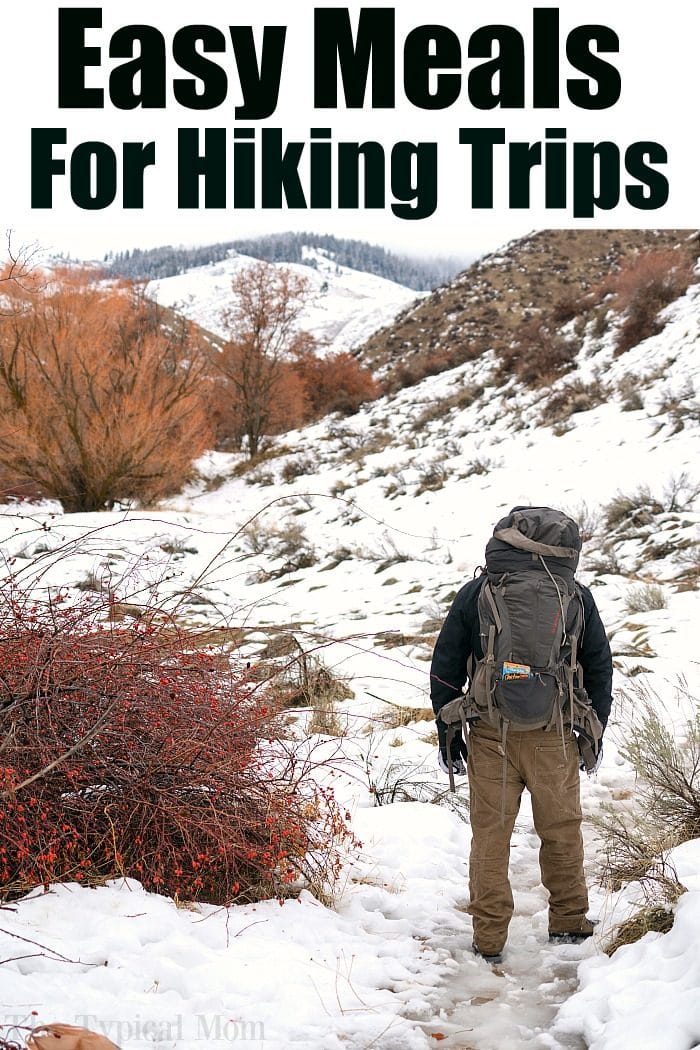 If you or your husband are frequent hikers we have some easy hiking meals you can try. They are lightweight, tasty, and packed with protein too! Ready for some new ideas you'll love that take little to no prep work? Sponsored by StarKist.
Easy backpacking meals
Does this sight look familiar. Do you yearn to get out there and hike more often? My husband would do it on a daily basis if work didn't get in the way. 😉
He's been an avid hiker who loves to backpack alone, with friends, and with our kids too. If you love to get outdoors too you know that convenient and protein packed meals are key. Space is usually limited so that's another factor you have to deal with, especially if you're going to be gone for a few nights.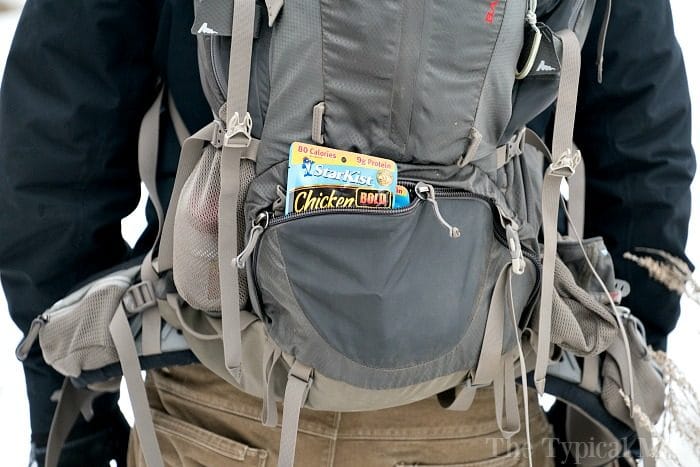 What makes the best backpacking meals?
Easy to open containers

– StarKist Chicken Creations pouches as you see come in a tear, eat and go container!

Protein packed

– When you're burning a lot of calories hiking up hills and/or you're in cold conditions you'll need lean protein to keep you satiated and keep you going!

Each 2.6 oz. pouch contains 9-10 g. of protein

Lightweight

– If you're traveling any sort of distance you know what I am talking about, every once or inch of space counts. And…if you're hiking with kids you'll have their food to carry too so there's that.

Flavorful

– Who wants to eat something resembling cardboard when you're starving after a long day of backpacking??!

Best option is to bring along items that have already been seasoned since you won't have the luxury of a spice cabinet along the way. 😉

StarKist Chicken Creations come in 4 pre-seasoned flavors

BOLD Buffalo Style (seen above)
Chicken Salad
Ginger Soy
Zesty Lemon Pepper (seen below)
Ready for lunch…..just take one out, tear, scoop, and enjoy!
Low carb hiking meals
Celery sticks

– Clean and cut celery sticks in half and put them in a baggie. Use them as "spoons" to scoop out your Zesty Lemon Pepper mix for lunch while you're hiking!

Bell peppers

– Cut the top off a whole pepper, slice in half lengthwise and remove the seeds. Put halves in baggies. Open one of your Chicken Creations when you're hungry and squeeze the contents into your bell pepper and enjoy…NO utensils needed yet again!

Cucumber and Zucchini

– Wash and slice the ends off. Slice your cucumber in half lengthwise. Scoop out the center gently using a spoon so no seeds are left. Cut in half width wise, put into baggies. Similar to celery you can use these as "spoons" to scoop out your favorite flavor to eat!

Pita chips

– Pack a baggie full and if you aren't focused on low carb as much but want another utensil free hiking meal then this is a great one, my kids' favorite option.
If you want to avoid bringing utensils these options are great hiking food ideas that are packed with protein and vegetables, and are great backpacking snacks too!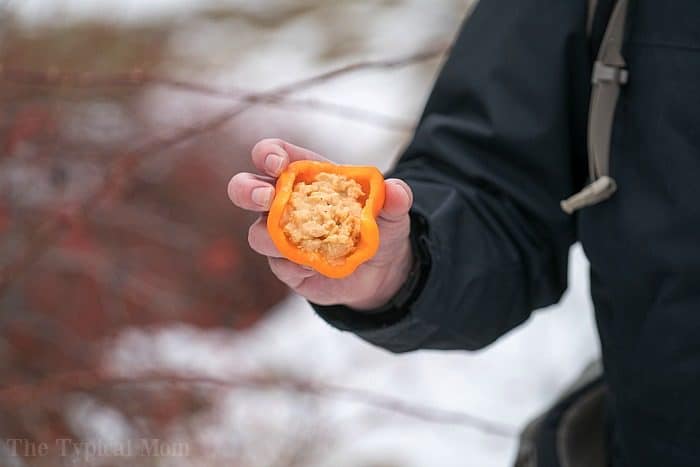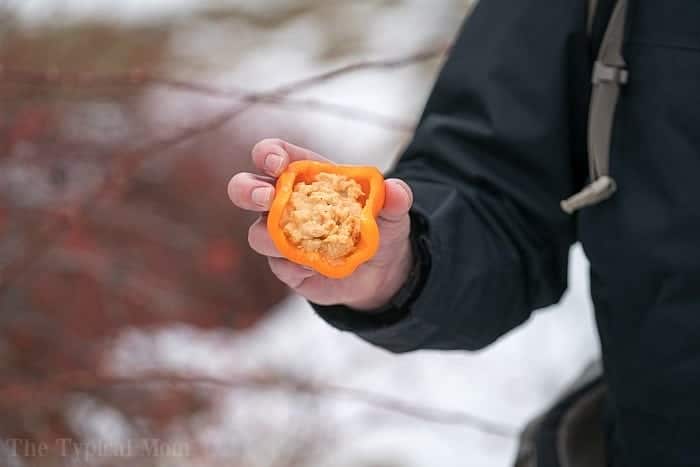 Day Hiking Food Ideas
If you're interested in a little bit of backpacking cooking, here are a few other meal options when hiking.
Leftovers

– We all have these…use them up on your trip! I have used a small storage container to pack up some leftover pressure cooker tuna casserole for him to reheat while he's out.

Or he can add a pouch of Chicken Creations Chicken Salad variety and add it to some leftover creamy pasta salad too. That doesn't require any heating.

Pasta

– Noodles are easy to throw in and soften in no time with some boiling water, then drain, squeeze in your favorite flavor of Chicken Creations and have yourself a nice warm meal on the go!

The StarKist Ginger Soy variety is great with some boiled rice noodles for an Asian inspired meal. 😉
Any of the 4 flavors allow you to easily combine them with simple ingredients (such as noodles or rice) for a complete & nutritious meal on the go!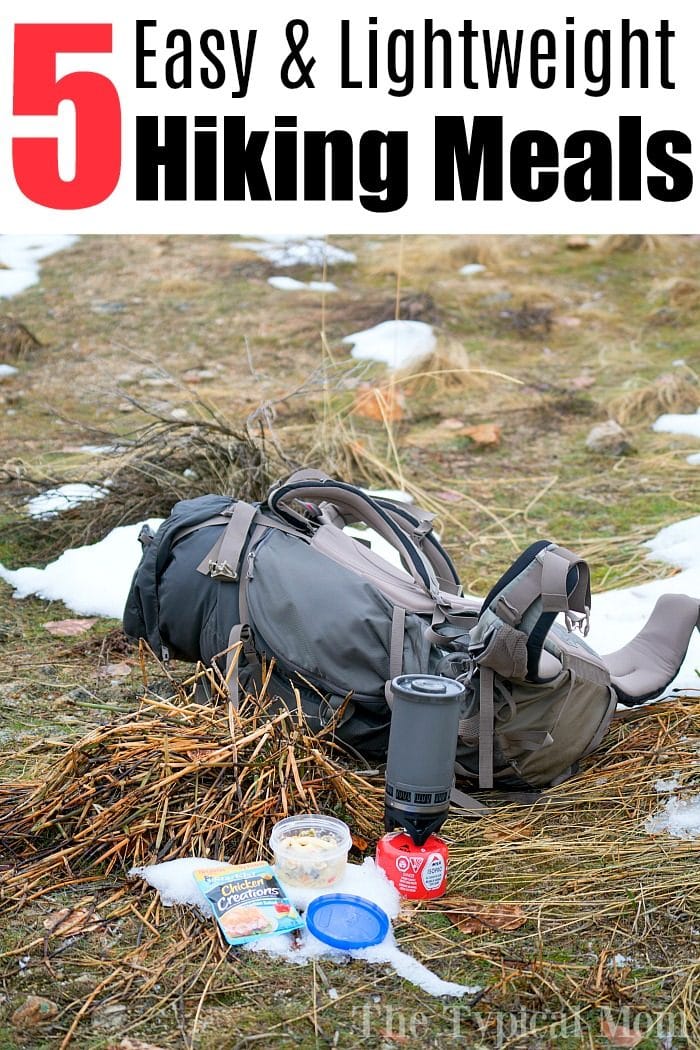 No Cook Backpacking Meals
The best thing about these is you don't have to cook them at all. You can eat it straight out of the package with a fork for a high protein lunch or dinner.
NO excuses that you don't have you don't have the right equipment, utensils, or gear to get out there! Start slowly and for a short distance and work your way up from there if backpacking is something you're interested in….these make for easy RV meals too!
What hiking meals have you made that have worked out amazingly well??