This is a sponsored post written by me on behalf of Carmex. All opinions are 100% mine.
Do you go on adventures and hike with your kids…..we do! Whether it's on the weekend or during a Spring or Summer break we love getting outdoors and exploring the outdoors with our kids. Of course hiking with kids takes a bit more work (or planning) than if you didn't have them with you, but quite frankly they make it that much more exciting! On our many adventures throughout the years we have narrowed down what to bring when hiking with your kids to make your travels easier, let me share our list with you!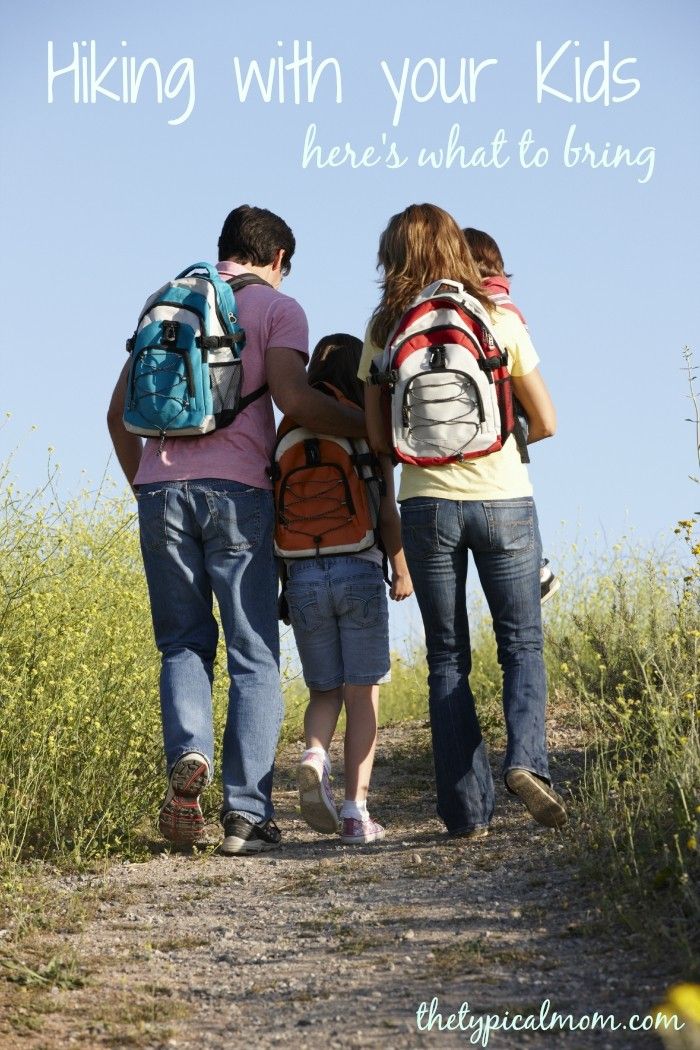 Like I said, we take as many outdoor adventures as we can with our kids. Whether it's a local place that has some great walking trails or a vacation destination that has some spectacular scenery, we like to pack things to last us the whole day in case we don't want to leave (it's better to overpack than realize you don't have enough and have to head back early).
This is a picture of one of our longer walks. As the kids have grown we've been able to offload quite a bit off of our backs and have them help us carry along the necessities. Even for little kids it is nice to have them at least carry their own water bottle in a small backpack. It not only takes a bit of the load out of yours, but it also gives them a sense of ownership over when and where they want a drink as well….they will actually enjoy this little bit of responsibility! Another thing is, I always buy Carmex Moisture Plus and put one in their backpacks.  Believe me, on long walks you will all want a stick to moisturize and protect your lips (SPF 15)….. they will LOVE having one of their own stylish lip balms! You may not recognize this as your favorite Carmex "back in the day"…..remember the yellow lidded jar you always had in your pocket….because they've redesigned their packaging!
A pair of sunglasses is usually a fun addition, and kids with lighter eyes will appreciate this take along! My middle daughter is always squinting when she is outdoors. Even with a cheap pair of sunglasses it helps make her more comfortable, and more comfortable children means for a much more pleasant and longer day outside for everyone!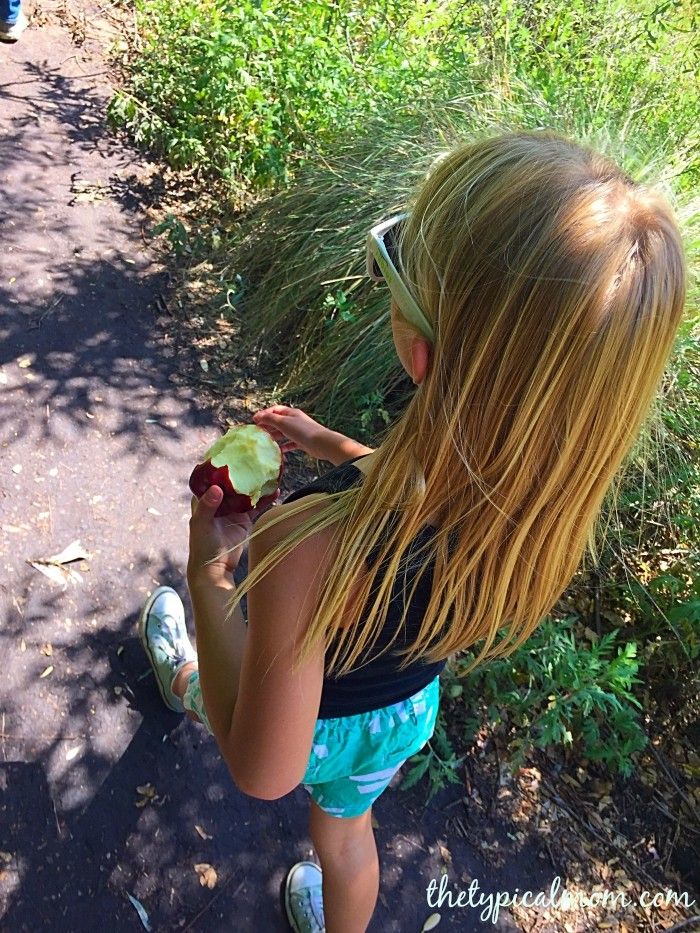 Here is a list of other things to bring when hiking with your kids:
1. Carmex Moisture Plus 

2. Water

3. Sunglasses

4. Sunscreen

5. Food (apples are great, sandwiches, nuts, dried fruit, protein bars)

6. Hats

7. Camera

8. Hair tie (a must with girls)
You can buy Carmex Moisture Plus at Walmart, Walgreens and Dollar General for just $2.49….even my husband loves the new sticks! 😉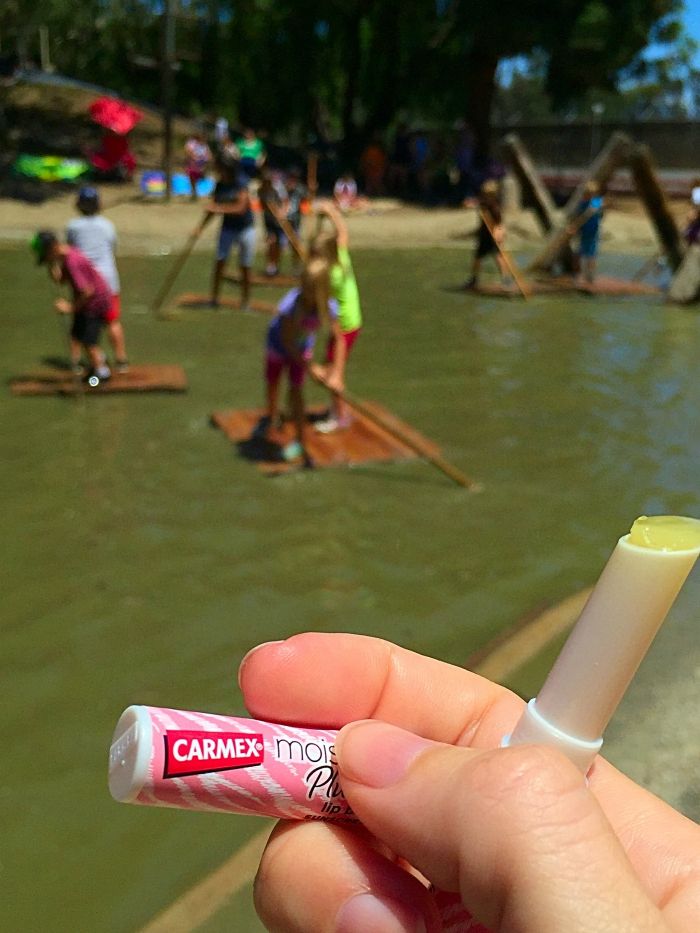 I typically follow this list when we are hiking with our kids and when we are going on an adventure, like this trip to an Adventure Playground (super dirty and super fun) in our area. Any time you will be with your children and spending the whole day outside, it is a good idea to bring these things along….those are my lip and skin care tips for any Mom. You will love this new stylish Carmex too with it's soft vanilla flavor and satiny shine. Of course if you have very young children you will need to add infant necessities but as a general rule these top 8 items will make the day with your kids a much better one. 😉