Steaming vegetables in a microwave is a fast way to cook veggies and keep nutrition in tact. We will show you how to microwave vegetables of all kinds here.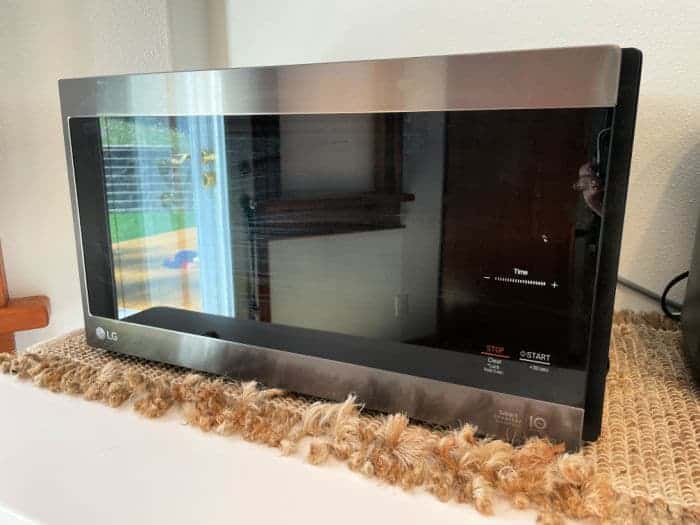 How do you cook vegetables in a microwave you may have wondered….. We are here to help with this one and our other quick and easy microwave recipes here. Veggies aren't the only thing we have made. Oh no, from desserts in a mug to mac and cheese this a great way to cook all the things. (affiliate links present)
Steam Vegetables in Microwave
When it comes to preparing vegetables, steaming is a cooking method that is often hailed for its ability to retain the nutritional value and natural flavors of the ingredients. Traditionally, steaming vegetables required specialized equipment such as a steamer basket or a stovetop steamer.
However, with the advent of modern technology, we now have the convenience of using a microwave to achieve the same results in a fraction of the time. In this article, we will explore the benefits of steaming vegetables in a microwave and provide you with a simple guide to master this cooking technique.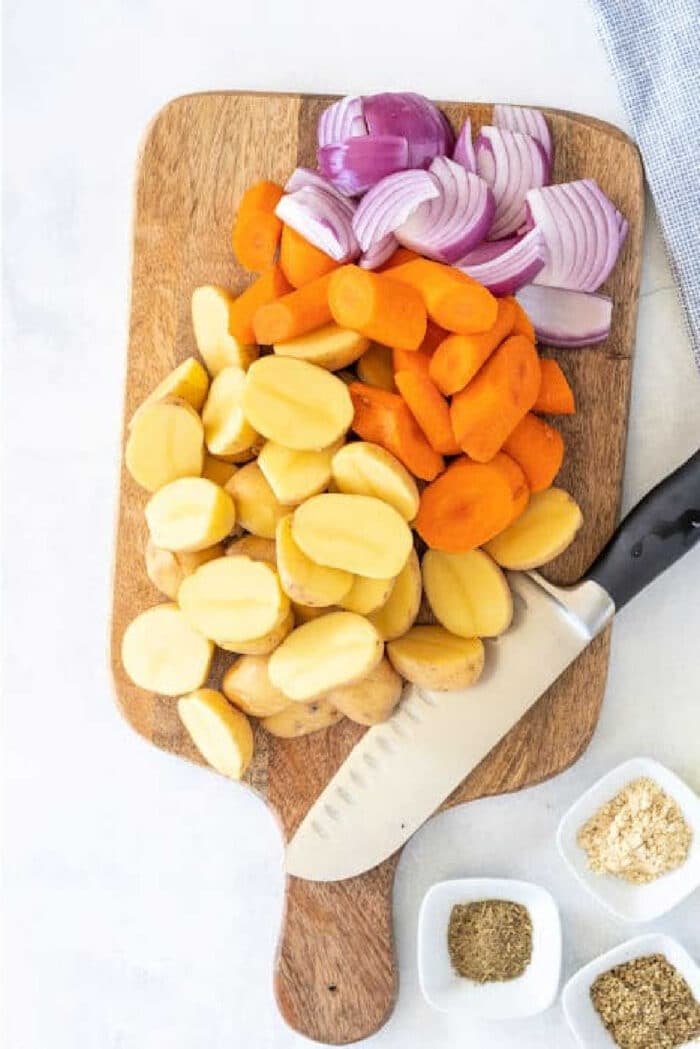 Microwaving Vegetables
Why Steam Vegetables in a Microwave you might be asking? Well if you seem to be in a rush a lot of times but still want to serve healthy meals at the end of the day, sometimes you need a little help. This can make it faster, just as delish and tender to boot.
More nutritious: Steaming is considered one of the healthiest ways to cook vegetables as it helps preserve their essential vitamins, minerals, and antioxidants.

By using a microwave, you can steam vegetables quickly, ensuring minimal nutrient loss.

Saves time: Microwaving vegetables to steam them is a time-saving method, especially for those with a busy lifestyle.

It eliminates the need for extensive preparation and supervision that stovetop steaming often requires.

Retained Flavor and Texture: Steaming vegetables in a microwave helps to maintain their natural flavors and textures.

The gentle steam helps to soften the vegetables without making them soggy or overcooked.
Whether you are cooking fresh or something right out of the freezer like frozen peas, it is kinda' the way to go! You can add the butter and seasonings right on top, nuke, and enjoy in just a few minutes flat. WAY faster than waiting for water to boil on the stovetop.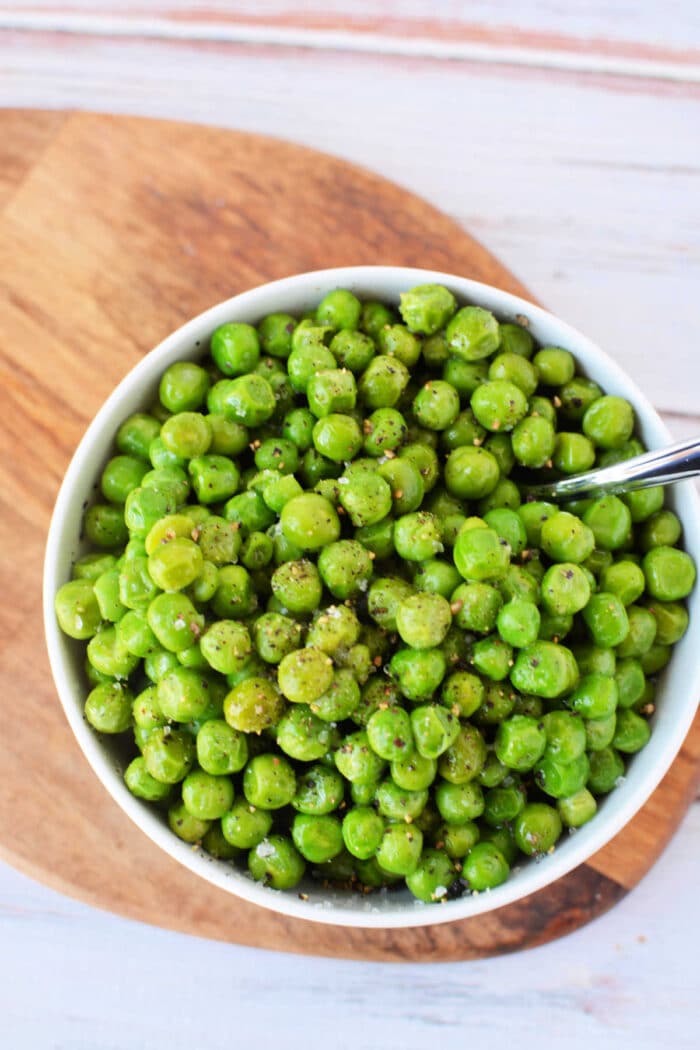 How to Steam Vegetables in Microwave
Choose the Right Vegetables: Not all vegetables are suitable for steaming in a microwave. It is best to choose those that have a higher water content and cook relatively quickly such as microwaving brussel sprouts, cauliflower, carrots, green beans, zucchini, or peas.
Wash and Prep: Start by washing the vegetables thoroughly under running water. Trim off any excess stems, peel if necessary, and cut them into evenly sized pieces to ensure even cooking.
Use a Microwave-Safe Bowl: Select a microwave-safe container with a lid or plate like when you microwave broccoli, to allow steam to be captured. Glass or microwave-safe plastic containers with lids work well for steaming vegetables. Avoid using metal or aluminum foil, as they can cause sparks in the microwave.
Add Liquid: Place the type of vegetables you want tender in the container. Add a small amount of water. This will create steam and help cook the vegetables. As a general guideline, add about 2 tablespoons of water for every cup of vegetables.
Cover and Vent: Cover the container with a lid or plastic wrap, leaving a small vent to allow steam water molecules to escape. This helps prevent the buildup of pressure and ensures even cooking.
Microwave Vegetables Cook Time: The cooking time will vary depending on the type and quantity of vegetables, as well as the wattage of your machine. Almost always use microwave on high (which is what it automatically is set for)
As a starting point, microwave vegetables on high power for approximately 3-5 minutes. Pause halfway through to check the doneness and stir or flip the vegetables for even cooking if they are large like acorn squash in microwave.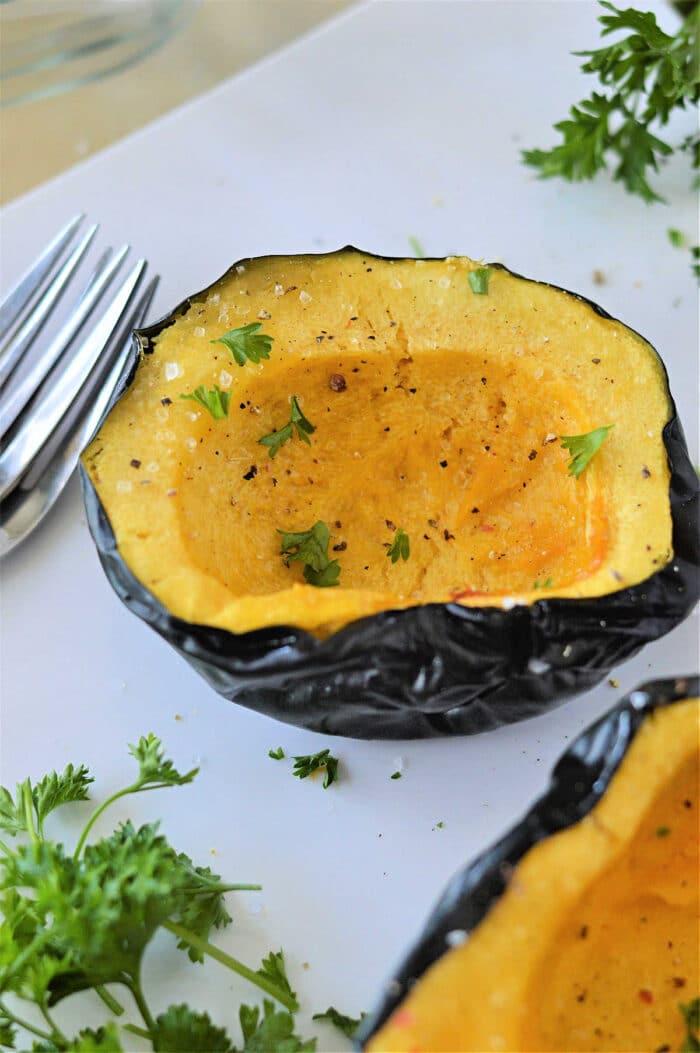 How to Microwave Vegetables
Most of what we are talking about here is in regards to fresh produce, which is best. If you need to know how to cook frozen vegetables though we do go over that here. Sometimes you just need quick, and what you have on hand. I get it.
Check for Tenderness: Carefully remove the container from the microwave and uncover it. Use a fork or a toothpick to test the vegetables' tenderness. They should be cooked but still retain some crispness. If needed, continue microwaving in short intervals until they reach the desired doneness.
Season and Serve: Once the vegetables are cooked to your liking, season them with salt, pepper, herbs, or a drizzle of olive oil. Serve them as a side dish, toss them into salads, or incorporate them into other recipes as desired.
Tips for Success:
Cut the vegetables into uniform bite sizes to ensure even cooking, especially when it comes to carrots in microwave.
For larger quantities of vegetables, consider steaming them in batches to maintain consistency.
Experiment with different seasoning combinations to add variety and enhance the flavors of your steamed vegetables.
Be cautious when removing the lid from the container, as the steam will be hot.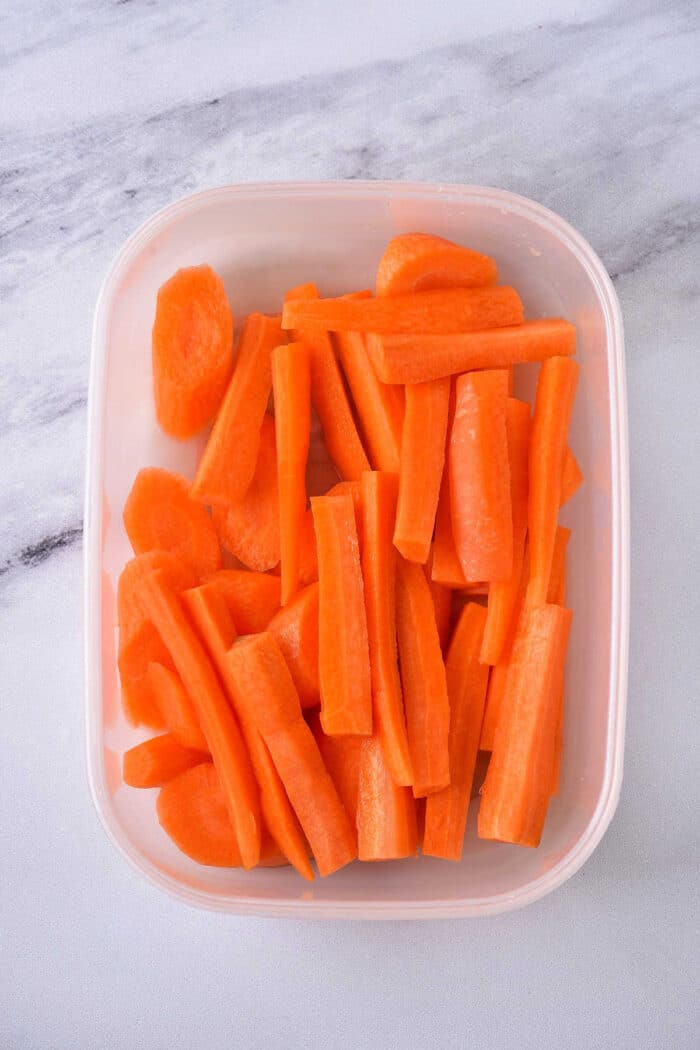 How to Microwave Corn on the Cob
We will go over this microwaving corn below in the recipe card below so we can cover most of our basis. We will continue adding microwave cooking directions and links as time goes on so bookmark this page once you fall in love with this.
Want to see a few of my favorite things that I am totally obsessed with?? Take a peek and see how many you might already have…twinsies!
Looking for more easy family recipes and tips? LIKE The Typical Mom Facebook page?
Then sign up for my free newsletter, and follow me on Pinterest! 😉
***** If you LOVED this recipe give it 5 Stars below and let everyone know what you thought about it. 😉
Steaming Vegetables in a Microwave
Steaming vegetables in a microwave is easy, fast and a nutritious way to cook veggies of all kinds. From carrots to potatoes, brussel sprouts and corn on the cob microwaved here.
Instructions
Purchase cobs of corn that are still in their husks for this one.

Rinse the outsides to remove dirt and run water over it another minute so it can seep into the husks a bit.

Fold up a few paper towels and put it on to the turntable inside your microwave with your corn on the cob in husks on top.

Close door and cook for 5 minutes on 100% (regular) setting. Take one out, pull back the husks and test with a fork to see if it is tender to your liking. If not cover it back up and add 1 more minute at a time testing after that time until tender enough for you.
Nutrition Facts
Steaming Vegetables in a Microwave
Amount Per Serving (1 oz)
Calories 77
Calories from Fat 9
% Daily Value*
Fat 1g2%
Sodium 14mg1%
Potassium 243mg7%
Carbohydrates 17g6%
Protein 3g6%
Vitamin A 168IU3%
Vitamin C 6mg7%
Calcium 2mg0%
Iron 0.5mg3%
* Percent Daily Values are based on a 2000 calorie diet.